Quick Cash Now: Case Study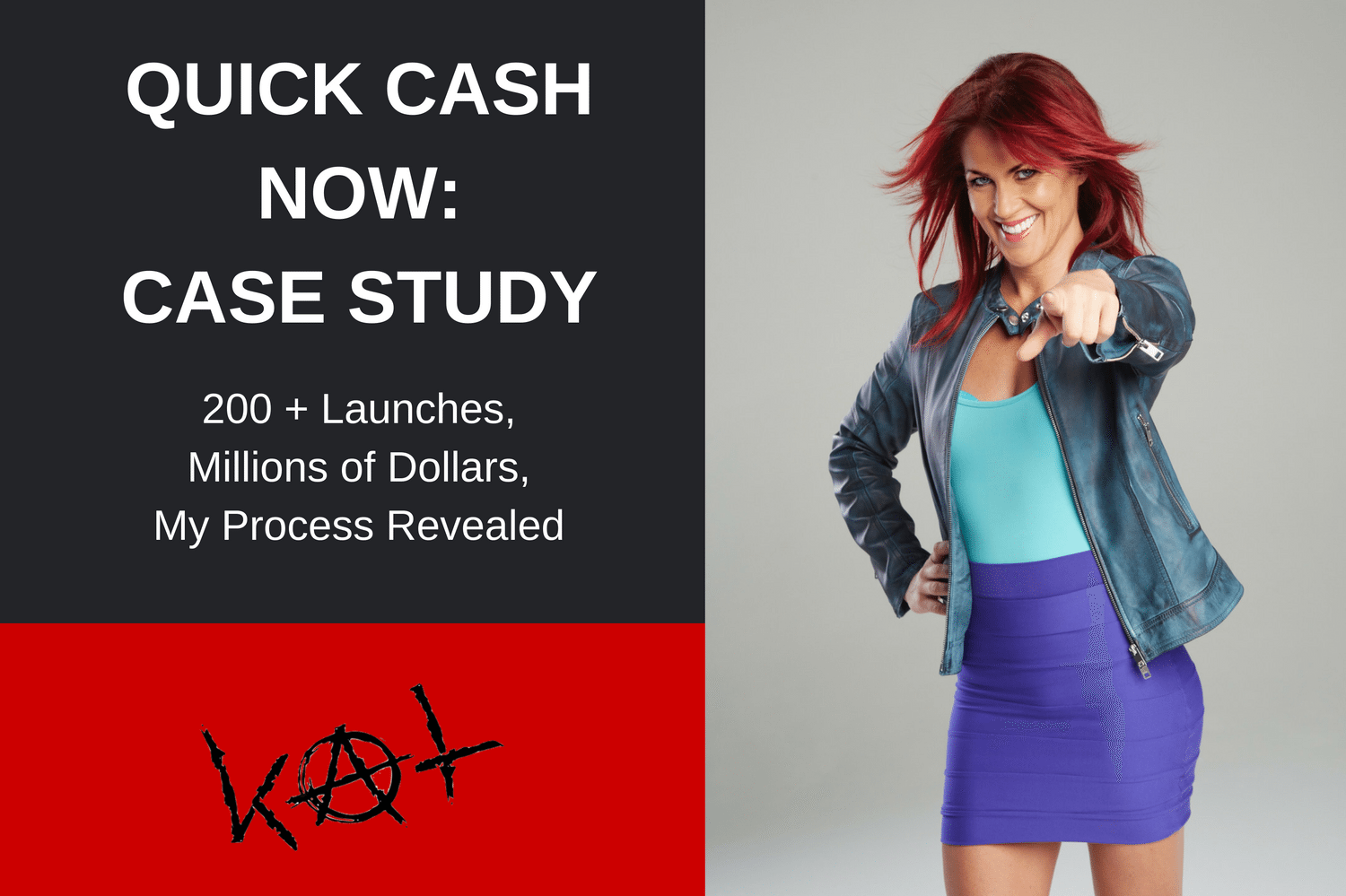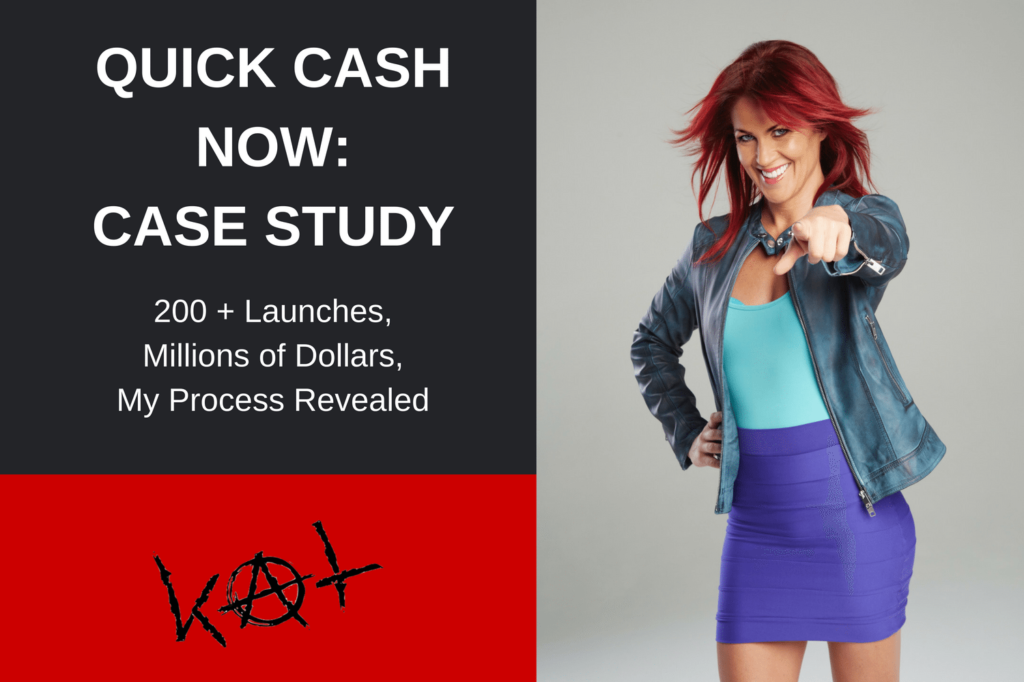 REPLAY OF LIVE WORKSHOP: QUICK CASH NOW
This is going to be HUGE! I was on the phone to my COO this morning, and he mentioned that there has been a lot of email feedback in response to my KILLER Black Friday / Cyber Monday sale.
People want to know JUST HOW I put my sales together so QUICKLY to generate instant cash in my business, time and time again, on repeat!
Sometimes I forget how much I know on this stuff after having launched 200+ products online!
I am so pumped to share my process with you so that you can implement and share your results. Learn how easy it is to create an event based sale, build anticipation and generate instant cash windfalls for your business.
This is a replay of the LIVE online workshop I ran over several hours outlining my entire sales process and how to implement it in YOUR business. This will be the closest thing you can get to a cut-and-paste for your next event sale so you can generate QUICK CASH!
WHO THIS IS FOR!
You can't generate cash in your business QUICKLY if you don't have something valuable to sell. I'm going to give you the process, but it's your responsibility to come up with a KILLER product gorgeous. I'm talking you have the product and will benefit from my process … to get your message out there, to impact your tribe, to make a shitload of cash and to have some fun in the process!
WHAT YOU WILL LEARN!
How to put sales plans and process together QUICKLY
Continue to launch weekly and on repeat
Tapping into current events to deliver amazing value to your followers (aka your tribe)!
Using the perfect one-time discount or bundle combination that will be irresistible to your audience.
My exact launch strategy including:

Idea creation
Discounts and pricing
Sales page creation
Building anticipation
Email marketing
Social media promotion
Driving scarcity
Bonus offers to provide VALUE —> close the deal!

ALSO! Using one-click up-sells to generate instant cash in your business for FREE!
PLUS! I'll give you the full low-down on my recent Black Friday / Cyber Monday sales which was thrashed out over a couple of wines with my COO and generated more than 100 sales in one week!
AND THERE'S STILL MORE! Learn how to implement my sales process in your business so that you can design and map out your next event sale or promotion and get the cash flowing in FAST and on repeat!
Reserve your place NOW! Click the HELL YES button now and save $60! Was $197 Now Only $137! I am SO excited so share my blueprint with you so that you can generate additional CASH in your business!

I am SOOOO looking forward to sharing my process with you gorgeous, from idea creation to generating FREE CASH through one-click up-sells. Learn how easy it is to launch when you are clear on the process and all the pieces will fall into place! Get it OUT of your head that a holiday sale or event launch needs to be a long, deliberated process dragged out on a monthly / quarterly / annual basis. Make QUICK decisions and launch QUICKLY to generate QUICK CASH in your business, flowing in on repeat!
Sign up NOW and you'll get instant access to the replay of the workshop.
Life is Now. Press Play!
Kat x