News
Super-charge Your Results With These Great Workout Options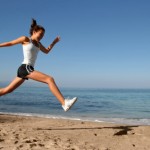 Today I'd like to introduce Lisa Johnson from www.lisajohnsonfitness.com. Lisa runs an award-winning Pilates studio and with her unique perspective has quickly established herself as a writer of integrity on all things fitness.
The seasons are changing and it's time to freshen up your workout.  It's so easy to get into a rut and wonder why you're no longer seeing any changes in your body, gains in strength, or a decrease in your dress size.  Here are some ideas for mixing up your workout and getting more out of your precious time.
Switch Venues
If you're used to exercising inside, take it outside, at least one day a week.  If you're always going to the same yoga studio, try a different one.  If you're a road runner, try trail running for variety and a new challenge.  You get the idea; take your normal activity and switch locations for extra fun, challenge, and most likely a higher calorie burn too.
Tune Up with a Trainer
Hire an expert to tell you how to mix it up.  If you've been doing the same old weight training routine then a single session with a trainer will go a long way.  You'll learn new exercises and new weights to use, different levels of sets and reps.  You'll also get a plan that will keep you challenged for the next few weeks to keep you inspired to keep torching those calories.  A personal trainer can be about the same amount of money as a nice meal in a restaurant and you'll get waaaay more out of it!
Try Something New
You hear your friends talking about a fun fitness class they go to.  Or you hear about a brand new fitness trend on TV or the internet.  Give it a go.  Find a local class and see if you like it.  If you do, you'll have a fun new exercise to add to your fitness routine, and if you don't, you can chalk it up as a learning experience. From acrobatics to Zumba, from Spinning to mountain hiking, there are loads of options out there and lots of fun waiting to happen.
Slow Down Your Sets
If you lift weights regularly you've probably been on auto-pilot for sometime.  Super slow sets will challenge your workouts without changing anything else.  Do a four count lift, pause, and a four count lower.  This will force more muscle fibers to fire than normal and you should see a difference in toning in less than two weeks.  Try it.  It works great.
Add Kegels to Your Crunches
My last suggestion is a secret weapon.  No matter what you're doing for an ab routine, add a kegel to it and you'll see amazing results in your lower abs.   From decline bench crunches to Pilates, kegels will create a noticeable change within two weeks.  Even for guys!
Changing seasons is always a good time to take stock of your fitness levels and shift into a new direction.  I'd love to hear how you mix things up. Please share your ideas in the comments!
If you enjoyed Lisa's article then don't forget to check out her blog over here – Lisa writes regularly on exercise, nutrition, and motivation and I know you'll enjoy her posts.
Don't forget –
Life is Now. Press Play.
Kat x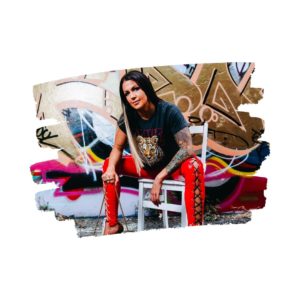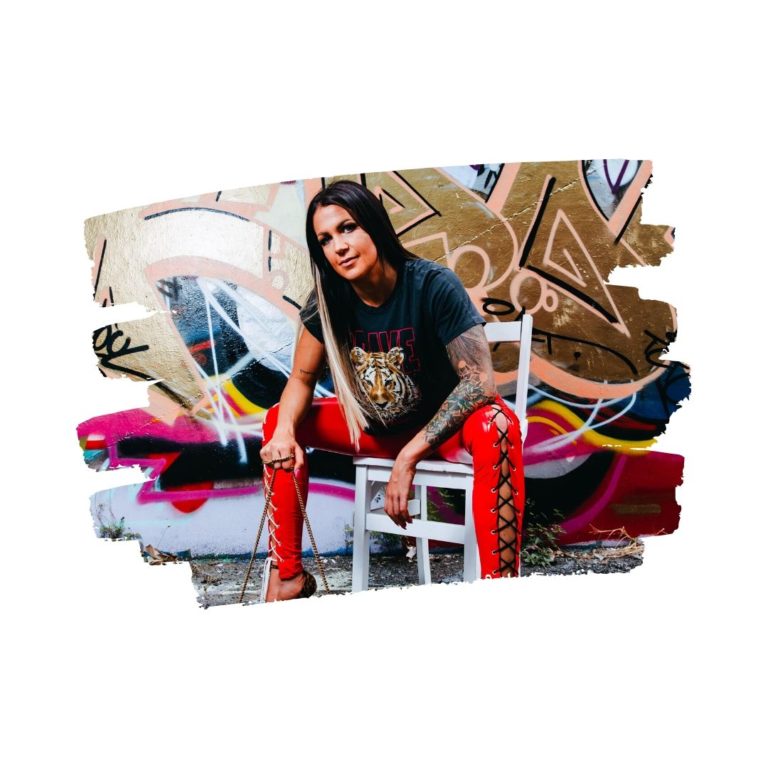 P.S.
I've been doing 100k months (and 4x+ that) since December 2014. I have mentored numerous badass peeps as they crossed that milestone. Now, for the first time ever, I'm taking you into the thought processes, patterns and also showing-up-edness of peeps who do THAT, while simultaneously teaching you how to access, activate and act from the deepest and truest blueprint of YOU.
My brand new digital course, The 100k Per Month Formula is HERE!
Are you sick of trying to teach and shift everyone else on how to expand their mindset and capacity to receive, and wondering where the person is who is going to hold THAT level of space for YOU?
Are you so.freaking.done with EVER having to tell yourself that the next level you're looking for requires you to do a, b or c that you don't wanna do, would rather claw your eyeballs out than do, thank you very much, and deep down don't believe you have to do?
DO YOU NEED SOME KAT IN YOUR LIFE TO KICK YOUR BUTT WITH ALIGNMENT AND LOVE AND MAYBE SOME BONUS BOOTY SLAPS TO WHERE IT'S MEANT TO BE?
The 100k Per Month Formula 

💃

💸

🔥
Registrations are off to a ROARING start already. And no small wonder, when you see all that we're doing.
10 modules + one extra (stealth!) one.
3 killer bonuses (including 2 entire new courses)
All new live course, starting June 8.
For the Entrepreneurs Who Were Always Gonna Run the Damn Thing.
You and me and a group of like-minded revolutionary leaders who specifically desire THAT money goal (and beyond) and know that they know that they know that it's where they should be.
Who are willing to do what it takes,
no matter what it takes,
until it takes,
AND THEN KEEP GOING.
To get there.
With integrity and soul and badass truth and BELLS on.
https://thekatrinaruthshow.com/100kpermonthformula
Check out the bonuses! 🔥
>>> Soulmate support $199 bonus.
A course I'm going to create alongside this one, and sell separately for a full $199, is on building a soulmate team. You will see me launch this at some point in the next month or so. You get this entire course FREE as a bonus with the 100k Per Month Formula!
>>> Mindset of a 100k Per Month and Beyond Entrepreneur –
I'm creating 30 days of journal prompts and mini asskickin' messages for you that go into the mindset of a 100k per month (and beyond) entrepreneur, in order to drop you deeper and deeper into being that person as we go. This is based on what I have observed in myself as well as the MANY badasses on and offline who I have coached who make this sort of money. This bonus could and likely will be sold separately for $199 as a home-study course!
>>> Q&A bonus!
My Q&As are famous for being one of the ways the GREATEST gold and magic comes out from me! You will have live access (and / or replay access) to two Q&A only sessions recorded JUST for 100k Per Month Formula students, and you'll be able to ask or submit your questions on these!
>>> Pay in full bonus!
Claim your place with the upfront payment choice (regular, VIP, or Super VIP) and receive an exclusive and UNAVAILABLE FOR SALE 'Fuck the How' Katrina Ruth graffiti T. Hot off the press, and just for you!
Everything you need to know and feel + your place here! https://thekatrinaruthshow.com/100kpermonthformula