News
A Simple Approach To Exercise That Really Works
Read time: 90 seconds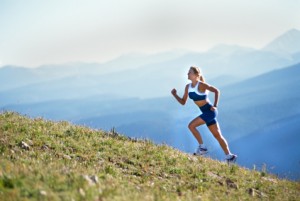 Let's talk about exercise. Ideal exercise, I mean, not long grinding workouts that do more harm than good and leave you beating your head against the wall because you can never quite keep up. We now know that chronic cardio fits into this category, and we know that weight training is important for health reasons as well as aesthetic, but does that mean you need to go out and mark the calendar for your first bodybuilding appearance? Well, perhaps, if that's your goal 🙂 But how about an in between ground? Surely there's an approach to exercise that is based purely around being fit to live and enjoy your life, and surely it's not too much to ask that such a style of exercise also allows you to look and feel your best?
Well. The folks over at Pay Now Live Later have come up with another brilliant nutshell video. It's eye-opening, it's compelling, and it's quite motivating. If you want to get off the merry-go-round and feel good about training well and training hard but also giving your body a break now and then, you must check this out. And if you're stuck in the grind of repetitive and unsuccessful exercise habits, then this is 5.5 minutes of pure inspiration and relief. Enjoy.
Want to know what to eat, in a nutshell? Check out part one of this series "Paleo Eating In A Nutshell"
Comments? Thoughts? Do tell!
PS
LAST CHANCE TO JOIN PURPOSE PASSION FLOW ACADEMY 50% OFF, AND BECOME A FOUNDATION MEMBER + SCORE $1533 OF INSTANT BONUSES!
My 'Going Fully Quantum' training will break down ALL of what we've discussed today, and teach you the finer details and finesse of it, as well as exactly what needs to be true for you to APPLY it, not only into the practical actions you need to create THAT money flow and THOSE results, but also in terms of ALL the energetics of it, especially the 'being and non-being' around dropping in to superflow so you can be shown, create, receive, AND of course the being around not being one of those people who just can't seem to choose faith and are ruled by fear. We'll also talk about creating and integrating the exact wording, beliefs, emotions, energies YOU need for all of this to switch effortlessly for you, as you've always known it would.
In other words: EVERYTHING you need to know to go fully quantum, and double your income in 30 days or less, or whatever else you choose!
Where will you find this training?
Why, it's one of the very first training in 'Remembering Who You Always Were', which. is our June intensive for Purpose Passion Flow Academy, my SUPER low-cost monthly membership mastermind!
And that intensive in the Academy kicks off THIS Wednesday June 19!!
AND, right now you have just ONE DAY left to join Purpose Passion Flow Academy at 50% off the ALREADY crazy low cost, as a foundation member, and keep that price for as long as you choose to remain a member PLUS receive $1533 of bonuses; which is 3 of my best ever home-study courses! THIS PRICE WILL NEVER APPLY AGAIN.
And this training?
Will change your freaking reality. Well – it will REMEMBER it.
It's all available to you gorgeous.
You know this already.,In the quantum it is DONE. And in Purpose Passion Flow Academy, and especially our June intensive 'Remembering Who You Always Were'? We gon' done do it.
PPS
Final day for 50% off + bonuses, and me? Right there by your side from here on out:
PPPS
Join #PurposePassionFlowAcademy today and not only receive everything above, but everything that this mastermind is about – which in the practical is a killer amount of monthly connection, trainings, hotseats, downloads, dream biz & life creation exercises, PLUS an ENTIRE new deep dive program each month which we go through together live, but more importantly – get your magnetic freaking fuck yes life. The place where you say yes to your soul –
Is here: