News
My Name Is Kat And I'm A Sugar Addict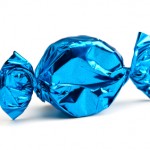 Read time: 5-7 minutes
It may surprise you to learn that even after 11 years as a health & fitness professional I still battle with my sugar addiction. Maybe not daily, but I'd say at least weekly. Old habits die hard, and considering that many experts believe sugar to be 10x more addictive then heroin, this is hard. Hard to beat. Example? Just this morning while clearing out the spare room I came across 3 Minties stuffed into a bag of junk and was this close to eating them. I saw them and I wanted them. Never mind that even the wrappers looked slightly moldy and never mind that it was 7am and I hadn't even had breaky.
The thing is, I know exactly which day to day choices set me up for dietary failure, and which allow me to stay strong to the point of not even thinking about scoffing down whatever sweet goodies I can get my mitts on. Yet still I let myself get into situations where resolve is low and temptation is high. And sure, life isn't about trying to be perfect and never indulge but there's a difference between consciously choosing a treat to enjoy and savour and chowing down on half a kilo of chocolate bullets because you just can't stop at one.
It's not your fault you're addicted to sugar
If sugar in all it's many 'oses' has got you by the short and curlies then you may be somewhat mollified to learn it's not entirely your fault. According to author David Gillespie, who lost 8kg simply by cutting out so-called healthy foods like juice, muesli bars and the like, sugar really is the devil and it would seem we've all long ago sold our souls. In his book Sweet Poison, David argues the following.
"When we eat the fructose component of sugar – unlike when we eat any other forms of energy – our bodies do not release the three major appetite hormones that tell us we are full: insulin, leptin and cholecystokinin (CCK). Instead it goes straight to the liver where it often stays – converted into fat."
Personally I am fully on board with the anti-sugar movement. I believe that ideal health and weight comes about from choosing foods in their natural state, and with a particular focus on proteins and smart fats. People argue that it's wrong to vilify an entire food group, but can we really call sugar food? In nature, processed sugar simply does not exist, and even natural sugars such as fruits are purely seasonal and therefore a very small part of a traditional diet. As Charles Poliquin says, the only sugar a typical cave-woman would come across is the occasional honey hive, and you gotta fight the bees for that!
Can't stop at one?
These days no such limitations apply. The idea of eating foods only according to what the land would have provided, or according to their seasonal availability, is something most of us haven't even considered. As far as we're concerned it's summer all the time, and 7-Eleven is the promised land. And with clever marketing and 'healthy organic treats' confusing even the most quality-conscious amongst us, can we really be blamed for being addicted to a substance that is almost literally forced upon us at every turn? Of course at some point we have to either give up on ever reaching ideal health and weight, OR – maybe we simply have to toughen up and take responsibility. The choice is yours, but before you go – some final food for thought.
How To Stay Addicted to Sugar
1. Be sure to start the day with some whole-grain toast accompanied by the spread of your choosing. Make sure you have a coffee or two on the side. Go on – one teaspoon of sugar won't hurt. It's not as though it would set you up for cravings later in the day or anything!
2. Even better – skip the food and just load up on caffeine with hazelnut flavouring. Yummy.
3. Hit the gym. But don't waste your time with any of those tiresome weights. Churn out a good 40-60 minutes of hard-core cardio and wait for the carbs to start calling your name. Don't even think about shortening your cardio routine or making it over so it's actually geared toward fat loss.
4. Eat something healthy for lunch, like a chicken salad. But since you kept things so clean, reward yourself with a nice low-fat muffin afterwards. Or maybe a chocolate bar. Hey, even a hot or iced chocolate will do! I'm sure there's nothing to the theory that high protein PLUS high sugar causes insulin resistance and increased heart disease. Is there?
5. Know your priorities. Instead of preparing healthy meals and snacks for the next day – like a couple of boiled eggs and some raw nuts and seeds – sit back and enjoy Desperate Housewives. Don't even bother getting up during the ads – I'm sure you'll make time in the morning.
6. But then again, it's probably better that you just hit snooze, roll over, and enjoy a few more minutes shut-eye while you have the chance. It's not as though you really need to bring your own food to work – you can nip out and find something healthy when hunger hits.
7. Be sure to go with the flow at the office and at home. After all, it would just be plain rude to refuse taking part in workplace birthday celebrations, or after-work drinks and nibbles. It's much better to go with the flow – regardless how far up the sugar-stream it carries you.
8. Be smug about saying no to soft drinks and the like, and happily enjoy your low-fat yogurt. Ignore the fact that the anti-fat movement has long since been labeled the biggest nutritional mistake of the past century and that our processed food diet is just making us fatter and fatter. After all – it's just logical to choose low-fat packaged foods over full-fat foods in their natural state. Right?
9. Ignore the fact that hormonal imbalance could be controlling your weight, your energy, and your cravings and just keep battling to get in shape through the old calories in vs calories out approach. I'm sure that'll do it. After all, it works for everyone else, doesn't it?
Can you think of anything I've missed? What works/doesn't work for you?