News
Why You Can't Quite Get The Body You Want – And What to Do About It
One of the most common fears around getting the body you want is the fear that it will be difficult or even impossible to maintain afterwards.
It's a fear that can actually stop you from ever getting there in the first place, because why on earth would you want to work your butt off for something you believe you can't then hold onto?
And when you really stop and think about what this fear means, it's not even about the actual work or sacrifice although of course that is part of it.
What it is about is living according to the standards you've set for yourself.
You see, whether or not you realise it, you see yourself a certain way.
As the busy woman who juggles so many things.
As the one whose friends come to her for nutrition or exercise advice.
As the Mum who manages to (just!) stay on top of everybody's schedules and perhaps even her own.
As the fit and healthy girl who is in good shape but just can't quite seem to breakthrough to being in great or freaking amazing shape.
As the successful one who is driven and focused and certainly busy, and who so many people look up to and take inspiration from, but yet who is quite quite sure that the way she is living her life is not exactly as it could be.
But yet who also doesn't really know what the dream life would look like; who can't seem to form a mental image and who therefore simply doesn't know how to move forward or change.
However you see yourself, however you think others see you, it is a standard that you have set for yourself.
An upper limit, if you like.
And whether it's sub-consciously or aloud, you say to yourself – this is who I am.
This is where I'm at.
Going further; breaking through that upper limit would require something I either don't have or am unwilling to give or am unworthy of having even if I did truly give it my all.
The truth is this –
It's easier to stay average than to raise your expectations of who you are and how you will live your life. Imagine that you finally reach your body goal.
Just close your eyes and imagine –
You're on the beach.
In a bright blue bikini.
You are tanned.
Your hair is shiny and soft.
You're standing talking to someone and have one thumb casually tucked into your bikini bottoms just above the hip bone. And you can feel that hipbone.
You're confident, happy, uplifted. Proud.
Tell me –
What do you think having that body would mean for you?
How would it make you feel, sure, but also –
In what way would it require you to live differently to what you are right now?
Would it mean you would have to be more prepared with your food?
Give up relying on doing the best you can while out and about?
Stop pressing snooze and actually hit up that morning workout day after day?
Wean yourself off the little daily treats that you think you need to de-stress or be happy?
Get support to actually once and for all break the patterns of self-sabotage or limiting behaviours, and to deal with negative beliefs?
It's daunting, isn't it?
The truth is that for your body to change, whatever you are doing right now does need to change.
Perhaps not drastically.
But often even the final 10 or 20% is what holds us back.
Not wanting to give up that one thing.
Not wanting to go the extra mile or even the extra step.
It really is easier to stay average.
Especially when your average is probably most people's great.
It's safer as well, to remain where you are.
You know what to expect of yourself, and you're able to meet that expectation. You're able to easily live up to others expectations of who you are and how you live your life.
This means less judgement. Less attention. Less fanfare.
All the things that, if you did get them, might make it even scarier to think about maintaining that goal once met.
So what most people will do is that on an inner level they will recognise all of this, and rather than put themselves in a situation of having to raise their standards, their expectations and the expectations of others, and of having to then continually meet those new standards, they will remain stagnant.
They will not go the extra mile.
They will avoid letting go of their comforts and clutches, the things they think they enjoy but that really offer little except a quick release.
And they will bitch and moan and complain about how they've tried everything and how they just can't quite get there.
And probably, they will never ever realise that the only thing stopping them is them. But you, you're not most people. Or are you? The choice is yours.
And I believe you'll do what it takes.
Don't forget –
Life is Now. Press Play.
Kat x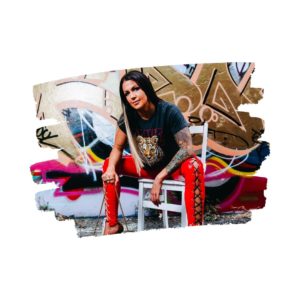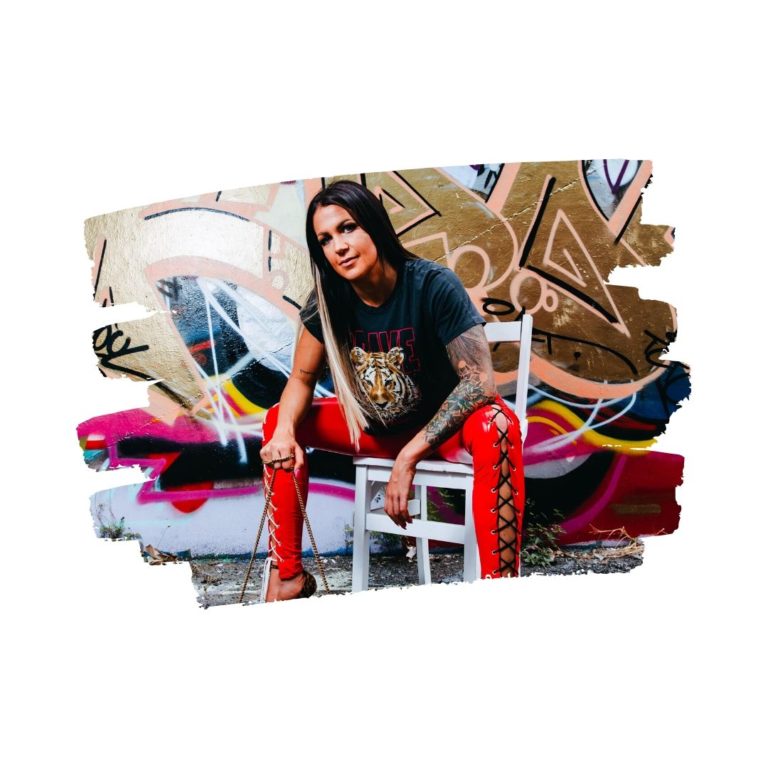 P.S.
I've been doing 100k months (and 4x+ that) since December 2014. I have mentored numerous badass peeps as they crossed that milestone. Now, for the first time ever, I'm taking you into the thought processes, patterns and also showing-up-edness of peeps who do THAT, while simultaneously teaching you how to access, activate and act from the deepest and truest blueprint of YOU.
My brand new digital course, The 100k Per Month Formula is HERE!
Are you sick of trying to teach and shift everyone else on how to expand their mindset and capacity to receive, and wondering where the person is who is going to hold THAT level of space for YOU?
Are you so.freaking.done with EVER having to tell yourself that the next level you're looking for requires you to do a, b or c that you don't wanna do, would rather claw your eyeballs out than do, thank you very much, and deep down don't believe you have to do?
DO YOU NEED SOME KAT IN YOUR LIFE TO KICK YOUR BUTT WITH ALIGNMENT AND LOVE AND MAYBE SOME BONUS BOOTY SLAPS TO WHERE IT'S MEANT TO BE?
The 100k Per Month Formula 

💃

💸

🔥
Registrations are off to a ROARING start already. And no small wonder, when you see all that we're doing.
10 modules + one extra (stealth!) one.
3 killer bonuses (including 2 entire new courses)
All new live course, starting June 8.
For the Entrepreneurs Who Were Always Gonna Run the Damn Thing.
You and me and a group of like-minded revolutionary leaders who specifically desire THAT money goal (and beyond) and know that they know that they know that it's where they should be.
Who are willing to do what it takes,
no matter what it takes,
until it takes,
AND THEN KEEP GOING.
To get there.
With integrity and soul and badass truth and BELLS on.
https://thekatrinaruthshow.com/100kpermonthformula
Check out the bonuses! 🔥
>>> Soulmate support $199 bonus.
A course I'm going to create alongside this one, and sell separately for a full $199, is on building a soulmate team. You will see me launch this at some point in the next month or so. You get this entire course FREE as a bonus with the 100k Per Month Formula!
>>> Mindset of a 100k Per Month and Beyond Entrepreneur –
I'm creating 30 days of journal prompts and mini asskickin' messages for you that go into the mindset of a 100k per month (and beyond) entrepreneur, in order to drop you deeper and deeper into being that person as we go. This is based on what I have observed in myself as well as the MANY badasses on and offline who I have coached who make this sort of money. This bonus could and likely will be sold separately for $199 as a home-study course!
>>> Q&A bonus!
My Q&As are famous for being one of the ways the GREATEST gold and magic comes out from me! You will have live access (and / or replay access) to two Q&A only sessions recorded JUST for 100k Per Month Formula students, and you'll be able to ask or submit your questions on these!
>>> Pay in full bonus!
Claim your place with the upfront payment choice (regular, VIP, or Super VIP) and receive an exclusive and UNAVAILABLE FOR SALE 'Fuck the How' Katrina Ruth graffiti T. Hot off the press, and just for you!
Everything you need to know and feel + your place here! https://thekatrinaruthshow.com/100kpermonthformula