News
Why You Can't Quite Get The Body You Want – And What to Do About It
One of the most common fears around getting the body you want is the fear that it will be difficult or even impossible to maintain afterwards.
It's a fear that can actually stop you from ever getting there in the first place, because why on earth would you want to work your butt off for something you believe you can't then hold onto?
And when you really stop and think about what this fear means, it's not even about the actual work or sacrifice although of course that is part of it.
What it is about is living according to the standards you've set for yourself.
You see, whether or not you realise it, you see yourself a certain way.
As the busy woman who juggles so many things.
As the one whose friends come to her for nutrition or exercise advice.
As the Mum who manages to (just!) stay on top of everybody's schedules and perhaps even her own.
As the fit and healthy girl who is in good shape but just can't quite seem to breakthrough to being in great or freaking amazing shape.
As the successful one who is driven and focused and certainly busy, and who so many people look up to and take inspiration from, but yet who is quite quite sure that the way she is living her life is not exactly as it could be.
But yet who also doesn't really know what the dream life would look like; who can't seem to form a mental image and who therefore simply doesn't know how to move forward or change.
However you see yourself, however you think others see you, it is a standard that you have set for yourself.
An upper limit, if you like.
And whether it's sub-consciously or aloud, you say to yourself – this is who I am.
This is where I'm at.
Going further; breaking through that upper limit would require something I either don't have or am unwilling to give or am unworthy of having even if I did truly give it my all.
The truth is this –
It's easier to stay average than to raise your expectations of who you are and how you will live your life. Imagine that you finally reach your body goal.
Just close your eyes and imagine –
You're on the beach.
In a bright blue bikini.
You are tanned.
Your hair is shiny and soft.
You're standing talking to someone and have one thumb casually tucked into your bikini bottoms just above the hip bone. And you can feel that hipbone.
You're confident, happy, uplifted. Proud.
Tell me –
What do you think having that body would mean for you?
How would it make you feel, sure, but also –
In what way would it require you to live differently to what you are right now?
Would it mean you would have to be more prepared with your food?
Give up relying on doing the best you can while out and about?
Stop pressing snooze and actually hit up that morning workout day after day?
Wean yourself off the little daily treats that you think you need to de-stress or be happy?
Get support to actually once and for all break the patterns of self-sabotage or limiting behaviours, and to deal with negative beliefs?
It's daunting, isn't it?
The truth is that for your body to change, whatever you are doing right now does need to change.
Perhaps not drastically.
But often even the final 10 or 20% is what holds us back.
Not wanting to give up that one thing.
Not wanting to go the extra mile or even the extra step.
It really is easier to stay average.
Especially when your average is probably most people's great.
It's safer as well, to remain where you are.
You know what to expect of yourself, and you're able to meet that expectation. You're able to easily live up to others expectations of who you are and how you live your life.
This means less judgement. Less attention. Less fanfare.
All the things that, if you did get them, might make it even scarier to think about maintaining that goal once met.
So what most people will do is that on an inner level they will recognise all of this, and rather than put themselves in a situation of having to raise their standards, their expectations and the expectations of others, and of having to then continually meet those new standards, they will remain stagnant.
They will not go the extra mile.
They will avoid letting go of their comforts and clutches, the things they think they enjoy but that really offer little except a quick release.
And they will bitch and moan and complain about how they've tried everything and how they just can't quite get there.
And probably, they will never ever realise that the only thing stopping them is them. But you, you're not most people. Or are you? The choice is yours.
And I believe you'll do what it takes.
Don't forget –
Life is Now. Press Play.
Kat x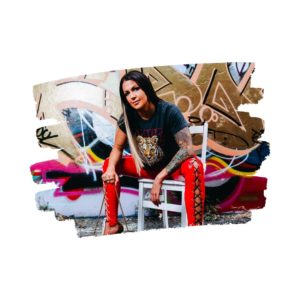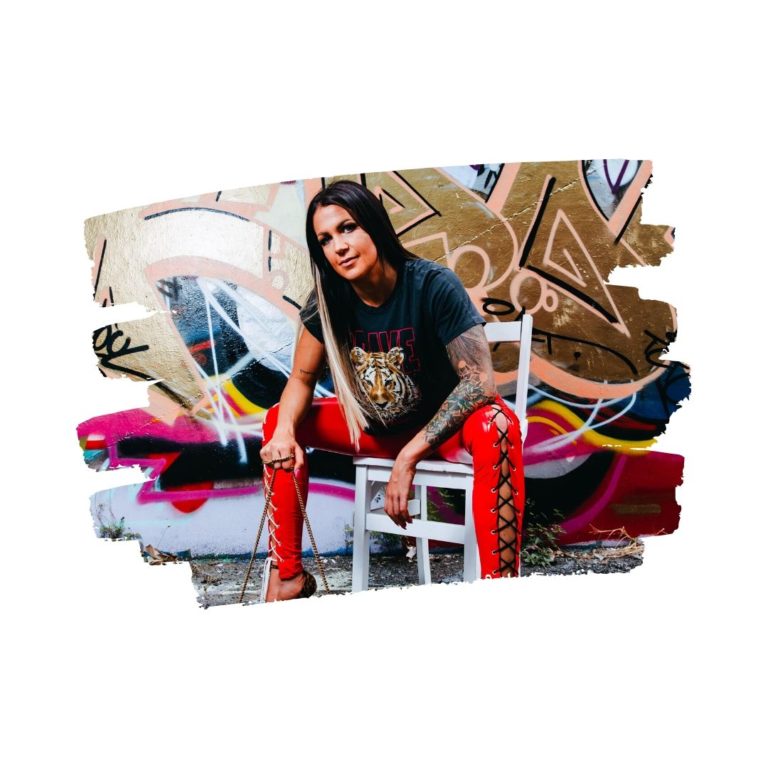 P.S.
It's time to say yes to the fun and shenaniganery and unbelievable freaking FLOW yes power of accessing all of you.
Of ACTIVATING the next level version of you who you KNOW you're already meant to be.
Soul Shifts & Money Making Online is HERE!
For the Crazy Ones Who Are Ready to Go All In On Soul, the Abundant AF Way
Women and men who know they were born to make millions, impact millions, and even change the world. Women and men who know they can HAVE IT ALL.
Leaders who are the crazy ones. Messengers who are the change-makers. The ones on the edges, and hell yeah wanting to stay there, so they can quickly, quickly, slip away –
When needed –
And back to their own world.
If that's you, you know it, because somewhere in the world inside your head –
You found me
And this community
Of crazy as all get out leaders
Who would do anything to get away from everyone
And everything to band together, when we find each other
And if that IS you, and even though you've no idea yet what your soul is saying yes to you still feel and know that it IS,
Then let me tell you:
It's time, quite simply, to drop back into you,
and to understand and also LIVE by the truth that everything you've for so long now been holding at arms length,
the money, the business, the flow yes you life, yes ALL of it,
comes from that place.
It's time –
for SOUL SHIFTS & MONEY MAKIN' ONLINE, with Katrina Ruth!
19 Days with 8-Figure CEO Katrina Ruth to Unlock the Deepest Core of You, and Explode it Forth Onto the World, in a Way That Makes All the Monies and ALL the Impact, Now.
We begin, Friday August 14!
Daily deep dive training module on a particular topic of Soul Shifting & Money Makin' (details below)
Daily workbooks to take you further on what you heard and saw and learned and were FLICK switched on
Daily journal exercises to excavate your soul ALL the way down and out and remembered to where it should be
Daily implementation suggestions and asskickery for your biz and money and life!
As with anything, your decision should be based around your commitment to NOW become who you know you're meant to be … to 'fuck the how' … to trust and have faith that when you let go, choose to surrender and trust, and let me hold that space for you and also of course lead and guide you … rather than on idea that everything has to be mapped out or considered in advance.
Your soul knows the way.
And always has.
And I am literally the best person in the world at helping you to connect in to that, with certainty.
I know you've always known that you have a calling –
And that you were born for more –
You have FELT things, deep inside of you, maybe since before time even began, and over time the whispers just get stronger, telling you –
It's time
it's time
it's motherfucking TIME
to step up, to be all that you came here to be, to break COMPLETELY free from normal, to do something EXTRAORDINARY, to FULLY shine your light, and yes, also, of course –
to make a FUCKLOAD of money doing so, impacting ultimately MILLIONS of people with your work, and truly unleashing something powerful, beyond what even YOU can imagine …
and to go to bed every damn night KNOWING you were all of you.
Decide What You Know You Must. It's Time. And the NEXT LEVEL IS AVAILABLE FOR YOU.