News
Awesome Functional Fitness Workout #1
Want to give yourself a good going over (in the best possible way) in just 30 minutes? Try this Functional Fitness workout next time you're in the gym, or just grab a pair of dumbbells and do it at home, in the park, anywhere! Make sure you bring some energy and motivation with you, because this session is designed to give maximum results in minimal time. And yes, that does mean breaking more than a little sweat!
PS* I've offered modified options for beginners and experienced exercisers, so no excuses!
PPS* The easier options are for beginners, not if you're feeling lazy
1. Bend to Squat to Press
Hold a pair of dumbbells with straight arms in front of your body. Keeping a straight spine, and with your eye gaze 4 feet ahead of you, stick your butt out and bend forward until the dumbbells reach mid-way down your shins. Next, stand up and simultaneously bring the dumbbells to your shoulders. Immediately sit down into a squat and then stand up quickly as you press both dumbbells into the air.
Repeat 12-15 times.
Make it easier: Cut out the bend and simply sit down into a squat then come up with a press.
Make it tougher: Turn the squat press into a squat jump with press
2. 1 Legged Bend and Bound
Find a stretch of gym or hallway at least 10 feet in distance. Stand on one leg, keep a straight spine, and slowly bend at the knee and hip to lower your body toward the floor. Your chest should remain elevated and you should feel your leg and butt working. In the bent position, take both arms back behind you, and then throw them forward as you 'bound' as far ahead of you as possible. Try to land on the same leg you jumped with and hold your balance.
Repeat x 8-12 on each leg.
Make it easier: Bend the knee just slightly and hop rather than bound
Make it tougher: Switch legs mid-way through each jump
3. Lateral Lunge with Dumbbell Twist
Hold a dumbbell between both hands. Stand with your feet wide apart, toes pointing slightly outward. Keep your eye gaze forward and your torso erect. Bend one knee as far to the side as possible, lowering your hips down. Keep the other leg almost straight, and keep your torso centered. Next, twist your torso to take the dumbbell to the outside edge of the bent knee. Finally, switch legs (shift your weight from the bent leg to the other one, so you end up in the same position just on the other side), and at the same time twist your torso and drive your almost-straight arms (with dumbbell!) past your chest until the dumbbell is raised in the air at head height. You can turn your torso slightly to follow the movement of the dumbbell. Slowly return to the starting position, moving the dumbbell and your legs in the exact same way they came up.
Make it easier: Cut out the lunge and focus only on twisting the dumbbell across your body, from hip to head height. Ensure that your torso follows the movement of the dumbbell.
Make it tougher: Start the same way as described above, but turn all the way around into a complete straight-back lunge, dumbbell ending in the air in front of your face.
4. Renegade Row into High Pull
Brace your body face-down on the floor, with your toes hip width apart, and your hands each on a dumbbell positioned underneath your chest. Your thumbs should point forward toward your head. Keeping a straight spine, and trying not to twist your hips too much, pull one shoulder blade toward the middle of your back as you lift that dumbbell up to the side of your chest. Your elbow should point into the air like a chicken wing and your should feel your mid-back muscles working (as well as a whole lot more). Finally, twist your torso slightly to look to that side and pull the dumbbell all the way into the air until it is stable with your arm in a straight line above your shoulder. Return the dumbbell slowly to the floor and repeat on the other side.
Perform 6-12 repetitions on each side, alternating.
Make it easier: Perform the exercise on your knees instead of your toes, and/or eliminate the high pull.
Make it tougher: Add a push up after each side, or lift more weight!
5. Monkey Man Push-ups
Hold yourself in a push up position, with your spine straight. Lift one leg, bend the knee, and move your foot forward and out to the side. Place it on the floor in this position – as if you were about to start crawling on your hands and feet. Keep it there, and lift the opposite hand. Shift your body weight forward as you place the hand half a foot ahead of you on the floor. Perform a push-up in this position, then return both arm and leg to where they came from. Change sides.
Repeat x 12-20 in total.
Make it easier: Perform on your knees (although this can be awkward as you'll need to lift your leg each time in order to bend it to the side. An alternative is to move only the legs, not the arms as well.
Make it harder: Jump from one position to the next. Warning! This is only for the seriously advanced exerciser! ***Nice work on this one tonight Branko!!
6. Turkish Get-Up
Hold a light dumbbell in the air in one hand, with a straight arm. Keeping the dumbbell pointing toward the ceiling, sit down until you hit the floor. Use the other hand for support if needed. Lie down flat on your back, still keeping the dumbbell pointing toward the ceiling, with your arm straight. Next, get up as quickly as you can, and return to the start position. Repeat – fast.
Perform 5-10 repetitions each side.
Make it easier: Perform the exercise without any added weight
Make it tougher: Use a heavier weight and/or get up without using your other hand. Now that's tough!
IMPORTANT
I have designed this session as a circuit workout. Although you could perform each exercise individually, you will get more out of it, and certainly feel the effects of a time-efficient full-body workout by performing the exercises back to back. This means you should do the designated amount of repetitions of each exercise, move immediately onto the next exercise, and continue until you reach the end. Be honest with yourself at this point as to whether you really need a rest before beginning again. Advanced exercisers should perform 4 circuits with no rest (or 10 seconds) between circuits, while beginners can perform 2-3 circuits with up to 2 minutes rest between circuits.
As for how much weight to lift – again, be honest with yourself. If you can't perform the exercise with good technique, it's too much. If you get to the end of the designated amount of reps and could keep going, well, you guessed it, it's not enough!
Okay, that's enough chit-chat. Time to print this one out, get out there, and get lean. Oh and by the way, I'd love to hear a comment from those of you who actually give this one a go – with your total time and number of circuits performed included! And your questions, as always, are more than welcome.
Don't forget –
Life is Now. Press Play.
Kat x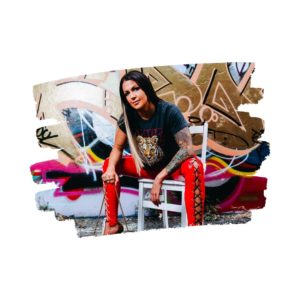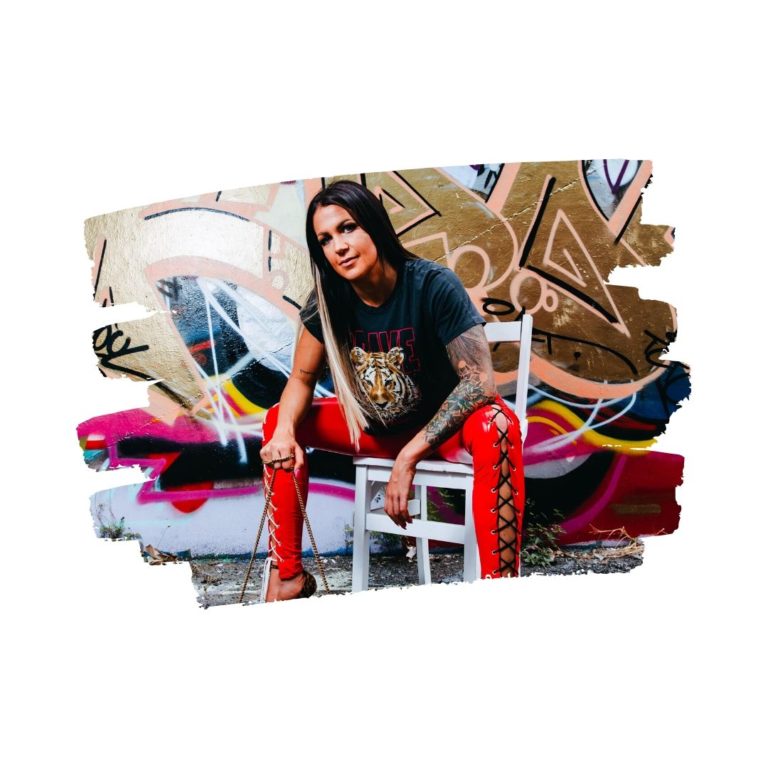 P.S.
It's time to say yes to the fun and shenaniganery and unbelievable freaking FLOW yes power of accessing all of you.
Of ACTIVATING the next level version of you who you KNOW you're already meant to be.
Soul Shifts & Money Making Online is HERE!
For the Crazy Ones Who Are Ready to Go All In On Soul, the Abundant AF Way
Women and men who know they were born to make millions, impact millions, and even change the world. Women and men who know they can HAVE IT ALL.
Leaders who are the crazy ones. Messengers who are the change-makers. The ones on the edges, and hell yeah wanting to stay there, so they can quickly, quickly, slip away –
When needed –
And back to their own world.
If that's you, you know it, because somewhere in the world inside your head –
You found me
And this community
Of crazy as all get out leaders
Who would do anything to get away from everyone
And everything to band together, when we find each other
And if that IS you, and even though you've no idea yet what your soul is saying yes to you still feel and know that it IS,
Then let me tell you:
It's time, quite simply, to drop back into you,
and to understand and also LIVE by the truth that everything you've for so long now been holding at arms length,
the money, the business, the flow yes you life, yes ALL of it,
comes from that place.
It's time –
for SOUL SHIFTS & MONEY MAKIN' ONLINE, with Katrina Ruth!
19 Days with 8-Figure CEO Katrina Ruth to Unlock the Deepest Core of You, and Explode it Forth Onto the World, in a Way That Makes All the Monies and ALL the Impact, Now.
We begin, Friday August 14!
Daily deep dive training module on a particular topic of Soul Shifting & Money Makin' (details below)
Daily workbooks to take you further on what you heard and saw and learned and were FLICK switched on
Daily journal exercises to excavate your soul ALL the way down and out and remembered to where it should be
Daily implementation suggestions and asskickery for your biz and money and life!
As with anything, your decision should be based around your commitment to NOW become who you know you're meant to be … to 'fuck the how' … to trust and have faith that when you let go, choose to surrender and trust, and let me hold that space for you and also of course lead and guide you … rather than on idea that everything has to be mapped out or considered in advance.
Your soul knows the way.
And always has.
And I am literally the best person in the world at helping you to connect in to that, with certainty.
I know you've always known that you have a calling –
And that you were born for more –
You have FELT things, deep inside of you, maybe since before time even began, and over time the whispers just get stronger, telling you –
It's time
it's time
it's motherfucking TIME
to step up, to be all that you came here to be, to break COMPLETELY free from normal, to do something EXTRAORDINARY, to FULLY shine your light, and yes, also, of course –
to make a FUCKLOAD of money doing so, impacting ultimately MILLIONS of people with your work, and truly unleashing something powerful, beyond what even YOU can imagine …
and to go to bed every damn night KNOWING you were all of you.
Decide What You Know You Must. It's Time. And the NEXT LEVEL IS AVAILABLE FOR YOU.