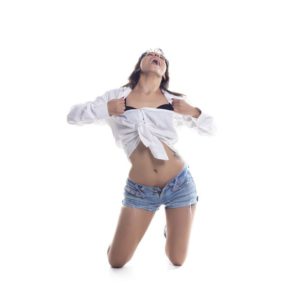 I wish there was some kind of simple and magical way to know how NOT to fall into the trap, once again, of following the rules.
For most of us; us that think about it I mean and actively SEEK to be different, to not fit in, to BREAK the rules and pave out our own way, it happens very slowly, very slyly, very insidiously.
We THINK we're doing just fine, on our aligned path of Doing What We Love.
We journal every day, we talk with our mentors and friends, we make conscious choices not to do what others are doing 'just because'.
And instead we deliberately look for a way to do things that feels exactly right for US, that can allow us to share our true gifts with the world and also feel amazing doing it, all the while making a great income and living the freedom-based life of our dreams.
And for a while there, it seems we've figured it out!
I'm being DIFFERENT, we say to ourselves!
I'm doing it MY way!
I'm NOT like the other girls.
But then something happens to jolt us into the now and with objective eyes we look at what we're doing, how we're doing it, how it comes across, and what commands we're consciously or not consciously jumping to respond to, and we realise –
Oops.
I did it again.
For me the slow slide back to conformity comes to my attention at least once a year.
It's funny to me that whenever I write about it there's at least a few people who sagely tell me that they've noticed how I wasn't 'being authentic' anymore, and that they preferred the previous me. The thing I find funny about this is that someone, somewhere, would prefer ANY previous version of me or any future one, while someone else would surely hate it. But also, this –
Whatever you're doing right now, and however you're doing it, IS you being authentic – unless you're deliberately lying about stuff I guess, but even still – it's still YOU being YOU in whatever form you've decided matters at the time.
I think that everybody goes through these phases in business where we suddenly question everything, and wonder what the hell we're doing and WHY. Most people of course (especially at the higher and more well-known levels) don't talk about it.
Which is a huge problem, as it causes everyone else to think that THEY are the ones with the problem; that something is wrong with them and they're not 'doing it right'.
Well guess what?
If this whole thing was so freaking easy and just smooth sailing all the way, then EVERYONE who just decided they WANTED to would be making millions online and living the life of their dreams.
The truth is that the only way to positively evolve (I feel) from a given point is to shed much of the stuff that GOT you to that point. Yes, this even means shedding part of who you ARE. Of course this can be a private and unspoken process, but for me I choose to do it publically.
I choose to talk about when I question myself, when I make mistakes, when I change my mind, when I hate my business, even!
I do this despite knowing that it can make me look flaky, unprofessional, uncool, whatever.
It's important.
TRANSPARENCY is important.
But also, the whole POINT of what we're doing here, for most of us, is to help others improve their lives. How can you do that if you're not honest?
It's up to you how much you share, but I strongly suggest that ANYTIME you go through periods of struggle or inner turmoil on your own journey you consider sharing them with your community. This is all the MORE important if those periods of indecision and angst are relevant to what you teach!
You think people want you to be some GURU, some shining example of perfection who never screws up? Guess again!
And here is what else:
Coaches, consultants, mentors and gurus are a dime a dozen on the 'net.
Nobody trusts anybody anymore 'cause everyone is singing the same old boring tune about how they can help you get magical results overnight. (Some people truly CAN help you get virtually overnight results. But how do you tell who is for real when they all appear the same?!)
Everybody is doing things the same way, singing the same old tired tune, and using the same tried'n'tested marketing techniques.
If there's a new way to extend your reach on Facebook you can bet that within a day everyone'll know about it, and be using it!
If the 'big guns' are doing their ads or lead gen in a certain way, well why the heck WOULDN'T you want to learn everything you can about it?!
If you're following the 'old rules' of blogging or emailing or social media or WHATEVER and the new rules come out you'd be CRAZY not to learn about 'em … right?!
But really … do you REALLY want to be just like everyone else?!
And does it actually work ANYWAY?
Take a look around –
The VAST majority of rule-followers aren't doing so well.
MOST people who are avidly trying to Learn What Must Be Done and Then Do It are FAILING.
Now consider the ones who grab our attention, who we notice, who we pay mind to and want to learn from –
THEY'RE THE ONES WHO'RE DOING IT DIFFERENTLY.
Invariably, they're the ones doing something crazy, wacky, wild or just NEW that makes us sit up straight in our seat and go wow! Look at that!
And then everybody goes out and tries to copy it 🙂

Tear Down The Walls
The ONLY way you can build a truly thriving YOU BASED business online, one that is also fun and exciting and a THRILL to run, is for you to turn a blind eye to EVERYTHING that EVERYONE is doing out there.
This doesn't mean you won't end up doing some stuff similar to how others are doing it.
I guess it depends on how much you want to compare, and look for similarities. But here's an idea:
STOP LOOKING.
At any of it.
At all of it.
Imagine it was just you –
All alone on the big old 'net.
And nobody had ever told you what to do, or how to do it.
And you had a message, and something to say.
And you wanted to have a good time saying it.
And you wanted to help people with it, and make some true connections.
What would you do, today?
How would you do it?
What would you say?
What would you not give a fuck about all of a sudden?
What would you never do again?
And what would you do once more, that you long ago stopped doing, or forgot how?
You want to be unique, to be different, to be PROUD of not fitting in or conforming?
Then stop looking for ways to be unique, different, a misfit. It doesn't work that way.
The ones who are extraordinary with their weirdness, rebelliousness or non-conformity are the ones who've all the while been out there, just making their art and doing their thang and to hell with how anybody thinks they should be doing it.
You want the solution, want to know how to learn what will work for you and also FEEL amazing?
STOP LOOKING OUTSIDE OF YOURSELF.
Stop looking for what you SHOULD be doing but also stop looking for what you SHOULD NOT be doing.
Instead, a recipe for you:
Go within.
Every day.
Pay attention to what you NOTICE in there, and what feels true to you.
And then let that good shit out, in whatever way you please. If it matches what everyone else is doing, what the 'rules' say you should be doing, fine. And if you never quite fit in, never quite do it like everyone else, never seem to know what the rules ARE in the first place, fine.
The ONLY rule in business, really?
There are no rules. So you might as well do things your way, fall down as many times as you need to, and always get up one more.
You've got this sister 😉
Don't forget –
Life is Now. Press Play.
Kat x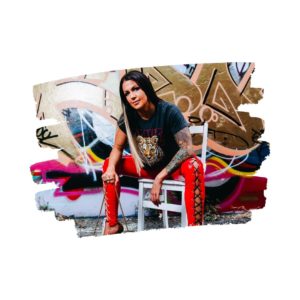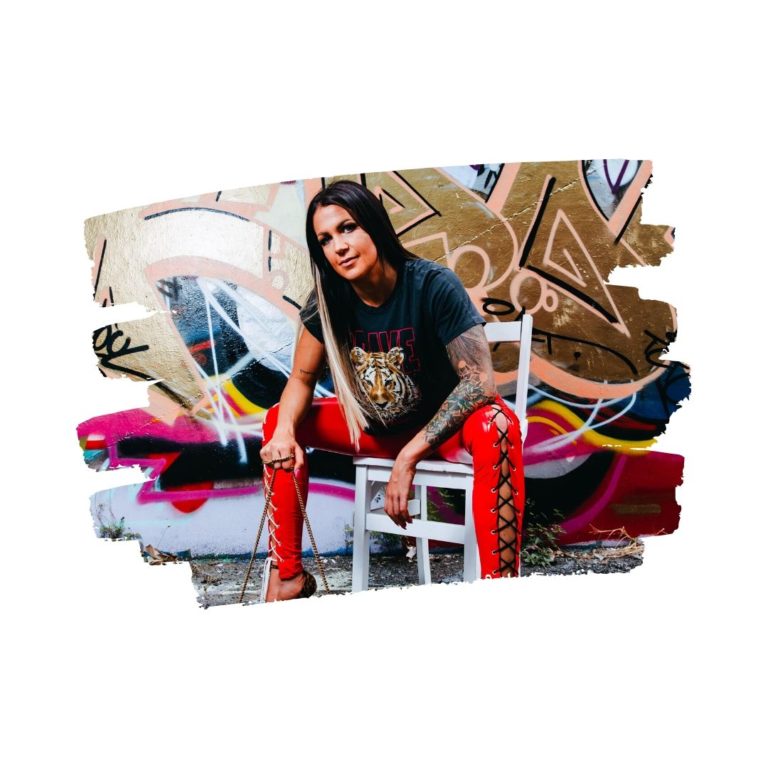 P.S.
Million Dollar Soul Team is here!
An absolute MUST for any entrepreneur who is ready to NOW start saying yes to the one day vision of where they're meant to be!
The Point by Point & Definitive Program on Finding, Building, Training, Empowering, and Flowing With Your Ultimate 'One Day' Soulmate Team, But Now!
https://thekatrinaruthshow.com/milliondollarsoulteam/
Learn exactly, and every step along the way, how I went from solo entrepreneur, to one and then two VAs even up to multiple 7-figures per year, to now being surrounded by the MOST incredible dream team on the planet! Everything you need to know for EVERY step on your journey in this area, plus the ongoing day to day and BTS of all of it! Taught by me AND the #KatNinjas, and includes access to our Standard Operating Procedures, Templates, Systems, and more, that you can use right away in your own biz, even if the entire team right now is, like it once was for me, YOU!
This 4 week program is about SO much more than simply the 'how' of finding, building, training, empowering, and flowing with your ultimate soul team. What it's really about? Getting TF outta your own way, whatever that looks like, to say yes to the business and life you actually came here for.
Come see what I made you, here: https://thekatrinaruthshow.com/milliondollarsoulteam/
P.P.S.
I'm re-opening Rich Hot Empire, today!
This is my 6 week 1:1 intensive, #KatrinaRuthFamous since 2016! It is THE way to work with me if you know you're meant to work with me 😉
During our 6 weeks together I take you through EVERYTHING there is to know around building your low end right through to high end multi 7-figure and BEYOND soul aligned empire, doing only what you love.
This isn't about where you are right now in business, this isn't about how much money you're making right now it's about who you are as a person.
Rich Hot Empire is about flicking the damn switch on who you're meant to be NOW!
Here's the thing –
The difference between you and the woman you see who is crushing it online, who's doing such an amazing job, who is so inspiring just through the ESSENCE of who they are –
Honestly, the difference isn't the systems and the structures..
The difference is she just has a HIGHER LEVEL OF BELIEF than you.
The belief in her God given right to have things work in a certain way
The belief to have business work in a certain way
The belief to have life treat her in a certain way
The belief to have the right ideas come through
The belief to have things just work out
She just believes and expects it!
What is your level of belief?
It's time to back yourself, but FULLY.
Its time to dig your damn heels in and DO the darn thing now!
This?
This is what Rich Hot Empire, and the work I do with you as a private client in this 6 week time together, is all about.
It's a time to really get into the structure and strategy in a DIFFERENT kind of way. To go behind the scenes of how I've done it, to build a multiple 7-fig per year biz which breaks all the rules, lets me be me, and yet is also highly structured … without at all feeling that way!
It's a pretty cool thing, to realise you figured out how to unleash ALL your madness, but fully, and NEVER compromise on what feels fuck yes and fly for you, and yet know you got your biz shiz sorted!
Guess what??
You get to have that too.
We dig ALL the way in to your belief stuff, mindset stuff, energetic alignment and ability to receive, everything INTERNAL that is stopping you from already being where you know you should and could, and what to do about it.
Rich Hot Empire gets such incredible results for people because it marries these two areas together. Full alignment to that next level identity you KNOW is waiting for you –
And full asskickery to do what you know you gotta do, with me right there by your side showing you how to do that, how to find the exact way that feels good and works for YOU.
Ready to go all in on you and truly BELIEVE you can have it all?!
Message me for the full overview: http://m.me/katrinaruthofficial
>>>Rich Hot Empire! 6-Weeks Personally to Grow Your Perfect Cult Tribe, Create and Launch Your Low-High End EMPIRE, and Set Up Multiple Recurring Income Streams to Take You to 7-Figures and Beyond, Doing What You Love! <<<
6-week personalised intensive high level mastermind
Weekly group training and support; multi-media training: visual + audio
'Done for You' Templates and Step-by-Step Worksheets
Personalised 1:1 coaching included, plus DAILY unlimited 1:1 access
My personal hand on your business success
Weekly group coaching call and hotseat with my other private clients
24/7 mastermind forum, networking and support
Very limited spaces
Results guaranteed
Not for everyone
I'm so excited to do this work with a small group of badasses who are willing to SHOW UP FOR THEIR SOUL no matter what. To walk away from all that is not serving, not actually working, not FILLING you. And to all yourself to bring your truest desires to life.
If that's you, or you've felt the call to work with me at this level, PM me now.
Apply via PM only http://m.me/katrinaruthofficial. I can't wait to speak with you!