News
Behind the Binge: A Little More of My Story
More and more I'm starting to realise that it's so important for me to honestly talk about my past relationship with food. To put every brutal horrible detail up there. To show you – and women everywhere – that you are not alone. And to start to slowly chip away at the stigma and shame associated with food bondage.
I've written about my story a lot. About having had bulimia and binge eating for 10 years. It's part of my past now. But it will always also be part of what made me who I am today. I want to share some more today, to show you that no matter how low you think you've fallen, if I could do all of this over and over and over again and break free and now be free, then so too can you.
I'm writing this intro after having written the post just before, and now I need to edit and get it ready to publish, but truthfully I feel completely wiped. Drained. I'm struggling to even type right now. That's what happens when you let out something you've been holding onto so tightly, and with such shame.
It's incredibly therapeutic. So make sure you do the journal exercise I give you at the end.
Long after I first broke the pattern of daily binge eating, I kept up this little charade with myself.
This thing where I'd tell myself that I was buying the block or blocks of chocolate just because it was on sale, or because it would be useful to have around, or because I would only eat one row or a few pieces anyway.
And then because I had the chocolate in my basket and because deep down in my mind where even I didn't want to look I knew what was really going to happen, I'd find myself magnetically drawn – purposefully now – to the baked goods section.
Donuts would go in, supermarket made. Such a bargain at often less than $3 for a pack of 6. I'd get 3 packs usually. 1 to leave out for my partner and the other 2 could be my little secret.
Of course donut packaging is quite robust, big, and tough to hide so sometimes I'd go for the packs of biscuits. Oreos were a phase for a long while. Supermarket-brand choc-chip cookies got a year-long look in. And magnum ice-creams were always a favourite. 1 pack went too quickly, so usually I'd get 2.
And the truth is that even in entering the store I had no real purpose as far as buying healthy food. Even as I would park the car, turn the engine off, get my wallet out, walk inside in my gym gear looking like the picture of health after a long day as a personal trainer, all the while telling myself I just had to 'pick up a few things', there was never any doubt.
kidding myself
I became an expert at kidding myself, and I was so good at it that I'd kid myself even as I would check out with my basket now straining from sweets and baked goodies and sometimes even just random starchy food items that I didn't even really like eating.
In my head I'd say I'm not going to eat it. Not tonight at least. It's just kind of good to have there. It's … comforting.
And I'd look at the people in front or behind me with their basket of normal, real food with maybe 1 or 2 junk food items in there and I would truly marvel at how on earth they could shop like that. And I'd wonder what it would be like, what it would feel like, to be someone who naturally ate clean and enjoyed it; who didn't even think about binge eating or eating when not hungry.
I'd look, and I'd marvel, and I'd laugh to the checkout girl when they jokingly asked "is this all for you then?!" and I'd answer light-heartedly about the party I was having and sometimes I'd wonder what it would be like to just tell the truth, to let it out, to SCREAM it out that yes actually it IS all for me and if you really want to know I'll eat at least 70% of this within 2 hours of getting home and I'll be sick and bloated and puffy and feel terrible and my stomach will be strained so much that I won't even want to get off the couch and I'll be wearing my baggiest clothes and I won't be able to fit another bite in but because I've come this far I'll have to.
And so the 70% I've eaten will become 80% and then 90% and then there'll only be a little bit of the feast left and so I'll valiantly push through and stuff it in or else I'll suddenly be swept by a wave of self-loathing and I'll immediately rush around to get rid of the evidence.
And the evidence will be everywhere because I really won't, really can't, be able to take time to carefully open anything or lay it out on a plate, I just can't stop to do that so instead I will grab 2, maybe 3 or 4 packs of whatever was on top, will pour the rest out of the shopping bags and just leave things where they fall on the floor, will barely stop for the bathroom and if I do have to go to the bathroom I will perhaps take a few things to eat with me, partially stuffed into my mouth with one hand as I pull hurriedly at my gym uniform with the other hand.
And then I'll lie on my back on the couch or bed, a tea towel on my t-shirt to catch most of the debris, and packages all around me within easy reach as it will take less than 15 minutes to get through that 3 pack of donuts (yeah, as if I was going to save 1 for my partner, what he didn't know he never had wouldn't hurt him), plus a block or 2 of chocolate, and really I won't want to have to get up again so quickly so I will pile all the food around me and just flick on something mindless or be reading some sort of chick lit but not really reading at all just skimming and just frantically, desperately, without being able to stop just be …
Gorging.

Finally. Finally getting that release. Finally being able to escape my day, the world, my life. Myself.
But then when that moment of loathing becomes suddenly strong and overwhelms me I'll pick up the packaging that is now all over the lounge or bedroom, I'll frantically sweep away the crumbs, I'll get a plastic bag and tidy everything away, and I'll brush down my t-shirt, and perhaps I'll angrily throw away the last few bits of food after all, and I'll go to the bathroom and look in the mirror.
At the melted chocolate that is on my neck and the side of my face. The crumbs all down my front. The shame and self-hate in my eyes.
And without having any idea that this is what I'm doing, I'll set the scene for the next binge already purely by act of judging myself so harshly in that moment. Asking myself 'what's wrong with you?' and 'why can't you just be normal?'.
And then just not thinking just turning away and doing what needs to be done.
And then finally, eventually, after a few glasses of water I'll make myself a nice healthy salad, some chicken perhaps, and I'll lay out my supplements and I'll play the part for myself that I've been playing for the world all day, and the only bit of evidence that will remain is the bundled up shopping bag of wrappers and hard plastic packaging.
And the incredible incredible hatred and fear within.
"So yes, actually, thank you for asking, and it is all for me and that's what I'll be doing with it.
Have a nice evening. See you tomorrow. Chocolate will still be on sale yes?"
journal this
Be brutally honest now. Write about exactly what you repeatedly do but yet in the lead up to doing, you kid yourself about and pretend you won't do.
Write it out exactly as I have done. Write your story for yourself.
And then do whatever feels right for you.
Burn it. Or email it to me. Or scrunch it up.
Or simply write another line afterwards –
I let all of this go.
a mantra for you to use today, or any day
I let go of the need to binge and emotionally eat. I can be free.
Don't forget –
Life is Now. Press Play.
Kat x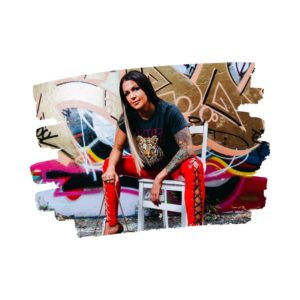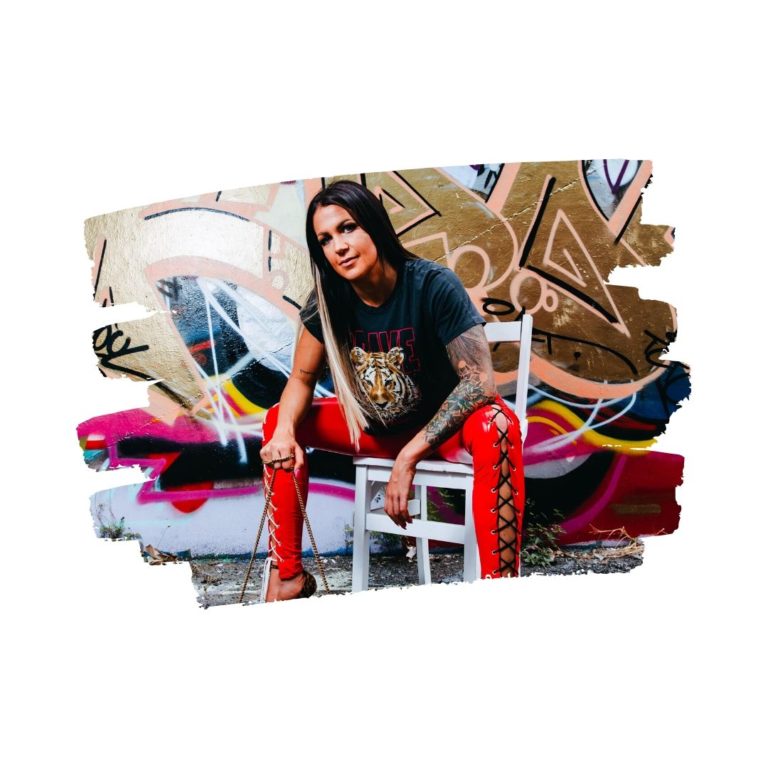 P.S.
Million Dollar Soul Team is here!
An absolute MUST for any entrepreneur who is ready to NOW start saying yes to the one day vision of where they're meant to be!
The Point by Point & Definitive Program on Finding, Building, Training, Empowering, and Flowing With Your Ultimate 'One Day' Soulmate Team, But Now!
https://thekatrinaruthshow.com/milliondollarsoulteam/
Learn exactly, and every step along the way, how I went from solo entrepreneur, to one and then two VAs even up to multiple 7-figures per year, to now being surrounded by the MOST incredible dream team on the planet! Everything you need to know for EVERY step on your journey in this area, plus the ongoing day to day and BTS of all of it! Taught by me AND the #KatNinjas, and includes access to our Standard Operating Procedures, Templates, Systems, and more, that you can use right away in your own biz, even if the entire team right now is, like it once was for me, YOU!
This 4 week program is about SO much more than simply the 'how' of finding, building, training, empowering, and flowing with your ultimate soul team. What it's really about? Getting TF outta your own way, whatever that looks like, to say yes to the business and life you actually came here for.
Come see what I made you, here: https://thekatrinaruthshow.com/milliondollarsoulteam/
P.P.S.
I'm re-opening Rich Hot Empire, today!
This is my 6 week 1:1 intensive, #KatrinaRuthFamous since 2016! It is THE way to work with me if you know you're meant to work with me 😉
During our 6 weeks together I take you through EVERYTHING there is to know around building your low end right through to high end multi 7-figure and BEYOND soul aligned empire, doing only what you love.
This isn't about where you are right now in business, this isn't about how much money you're making right now it's about who you are as a person.
Rich Hot Empire is about flicking the damn switch on who you're meant to be NOW!
Here's the thing –
The difference between you and the woman you see who is crushing it online, who's doing such an amazing job, who is so inspiring just through the ESSENCE of who they are –
Honestly, the difference isn't the systems and the structures..
The difference is she just has a HIGHER LEVEL OF BELIEF than you.
The belief in her God given right to have things work in a certain way
The belief to have business work in a certain way
The belief to have life treat her in a certain way
The belief to have the right ideas come through
The belief to have things just work out
She just believes and expects it!
What is your level of belief?
It's time to back yourself, but FULLY.
Its time to dig your damn heels in and DO the darn thing now!
This?
This is what Rich Hot Empire, and the work I do with you as a private client in this 6 week time together, is all about.
It's a time to really get into the structure and strategy in a DIFFERENT kind of way. To go behind the scenes of how I've done it, to build a multiple 7-fig per year biz which breaks all the rules, lets me be me, and yet is also highly structured … without at all feeling that way!
It's a pretty cool thing, to realise you figured out how to unleash ALL your madness, but fully, and NEVER compromise on what feels fuck yes and fly for you, and yet know you got your biz shiz sorted!
Guess what??
You get to have that too.
We dig ALL the way in to your belief stuff, mindset stuff, energetic alignment and ability to receive, everything INTERNAL that is stopping you from already being where you know you should and could, and what to do about it.
Rich Hot Empire gets such incredible results for people because it marries these two areas together. Full alignment to that next level identity you KNOW is waiting for you –
And full asskickery to do what you know you gotta do, with me right there by your side showing you how to do that, how to find the exact way that feels good and works for YOU.
Ready to go all in on you and truly BELIEVE you can have it all?!
Message me for the full overview: http://m.me/katrinaruthofficial
>>>Rich Hot Empire! 6-Weeks Personally to Grow Your Perfect Cult Tribe, Create and Launch Your Low-High End EMPIRE, and Set Up Multiple Recurring Income Streams to Take You to 7-Figures and Beyond, Doing What You Love! <<<
6-week personalised intensive high level mastermind
Weekly group training and support; multi-media training: visual + audio
'Done for You' Templates and Step-by-Step Worksheets
Personalised 1:1 coaching included, plus DAILY unlimited 1:1 access
My personal hand on your business success
Weekly group coaching call and hotseat with my other private clients
24/7 mastermind forum, networking and support
Very limited spaces
Results guaranteed
Not for everyone
I'm so excited to do this work with a small group of badasses who are willing to SHOW UP FOR THEIR SOUL no matter what. To walk away from all that is not serving, not actually working, not FILLING you. And to all yourself to bring your truest desires to life.
If that's you, or you've felt the call to work with me at this level, PM me now.
Apply via PM only http://m.me/katrinaruthofficial. I can't wait to speak with you!