News
31 Days To A New You!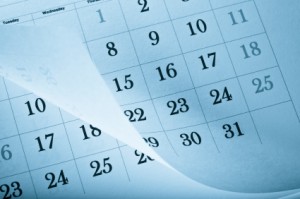 The start of the new year is a great time for change. If you're anything like me then your head is probably full of all the things you're going to achieve this year. Maybe you've even gone so far as to reflect on last year's wins and challenges, and map out a plan for 2009. Even if it was just a few scattered thoughts shared with your mates, or a scribble on a scrap of paper somewhere.
I set my 2009 goals last week, and it was a great feeling (love my lists!)
The truth is that writing things down makes me feel incredibly productive even though I've actually not yet done anything. Whether or not you're a list person, I'll bet you agree that planning your goals and directions is the fun part. Sure, the journey can be fun as well, but what's not so amusing is constantly berating yourself for putting things off another day. Promising yourself that you'll 'do it tomorrow'. Start eating better. Cut out bread. Get back to the gym. Plan your day in the morning with anticipation rather than afterward with regret.
A new habit can be hard to create. But there's nothing that beats the feeling of consistent, every-day achievement. And once you get that ball of success rolling, it becomes ever easier to keep the momentum going. So why do we often take so long to simply take that first step, or never even begin at all?
Maybe it's fear of failure, maybe it's fear of success, or it could just be that we're lazy. It doesn't really matter. Whatever it is, it's stopping you from success, and it's time to break that pattern.
So let's get specific. I want you to think about your 'Body Incredible' goals for 2009. About what you'd like to achieve physically, either inside or out. If your goals for this year are anything like what they were 12 months ago then it's time to for a kick up the you-know-what. When you're truly committed to your health and fitness, you should find yourself in better shape with each new year. At the end of the day, no excuse either imagined or real can be considered more important than your health. There's nothing in your life that can't be better handled with improved well-being.
So here's what you're going to do (if you dare!). You're going to commit to me, and to other readers of this blog, but – more importantly – to yourself, and you're going to do that by joining the Body Incredible 31-day challenge.
On the 31st of December 2008 I signed up for a 30-day challenge. Leo Babauta of Zen Habits opened a forum for his readers, the idea being to commit to doing a self-appointed task for 10 minutes each day, all in the name of forming a new habit. My commitment was to start each day with at least 10 minutes of writing. One of my biggest failings challenges in 2008 was the amount of time I spent on email rather than writing, and I'm pretty annoyed at myself about it.
(Clients and friends here in Melbourne will know that when it comes to being in great shape, the biggest message I preach is the power of consistency. So I decided it was about time I applied my own principles)
It's now day 5 and I've stuck with the program. I can honestly say that at least 3 of those days I really had to force myself to write, and it was only because I'd committed to the challenge that I did it.
It's been an incredibly powerful lesson.
I've completed 3 articles that would probably never have been written, and have also spent some good time journalling my own thoughts, plans and reflections. As a result I feel I've a much clearer sense of direction for this year and am actually on track with my goals for this blog. I truly can't believe how much of a difference it's made just staying true to myself on this, but I know I probably wouldn't have done it without the commitment to the rest of the forum!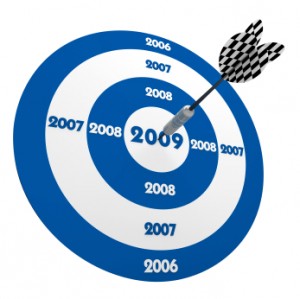 So now it's your turn. And, in keeping with the spirit of this blog I think it would be appropriate to choose a goal that ties in to your physical success. It could be something to do with your exercise regime, with the way you eat, or even with your mindset and the way it affects your actions.
Commit to spending at least 10 minutes each day on this goal. I'd suggest first thing in the morning. If (like me with the email) you can identify an action that usually hinders you from achieving this goal, then make it a condition to complete your daily goal action first. You'll probably find it a daily struggle (I know I have) but the sense of pride and accomplishment you feel will be well worth it.
If you're serious about this, and humble enough to admit that being accountable to others might force you to stay on track, then make a true commitment by posting your 31-day Body Incredible challenge in the comments section of this blog. You can access it at the end of this post. I'll be checking comments daily and promise to be your online-ass-kicker if need be!
Research suggests that it takes between 21 and 30 days to form a new habit. You've got 31 days which means that with this simple commitment, a month from now you're going to be in the position to call yourself a 'regular exerciser', or a 'healthy eater', or 'a runner' or, really, whatever you now decide! I'll be calling myself a writer. How about you?
Life is Now. Press Play.
Kat
Link Love
Leo Babauta, of the aforementioned Zen Habits, has written a free Ebook called 'Thriving on Less – Simplifying in a Tough Economy". It's a fantastic read and I highly recommend it. Click here to get the download.
Don't forget to leave your 31-day challenge goal in the comments section by clicking on that option just below. And if you haven't yet subscribed to this feed, what are you waiting for? Do it now. You can choose either email or RSS by clicking here. If you enjoyed this article please forward to your friends. Thank-you!
PS
Expansion.
10 Days of Live Soul Transmissions, to Help You Find and Follow the Messages Within
Day 1) Trust
Day 2) Certainty
Day 3) Self-Belief
Day 4) Empire Creation
Day 5) Your Deepest Message
Day 6) Following Soul Guidance in All Areas
Day 7) Faith vs Fear
Day 8) Accessing Flow, and Superflow
Day 9) Expanding Time
Day 10) Expanding Money
Every day will be a LIVE soul led transmission.
This will take place on Facebook video, held at a variety of times in order to account for varying time zones, and scheduled only once we have begun. Our daily soul transmissions will be guided from MY higher self and directed from and for YOURS, to help you find and FOLLOW the messages within. The messages of your spirit, your consciousness, of the who you've always been and yet have managed quite well to cover up a lot of the time.
This is about stripping away –
And getting back to the CORE.
We'll dive day by day into the above mentioned areas –
And you'll receive all content and bonuses to keep for life.
There will be daily spirit prompts which you'll receive after each training.
And plenty of time opportunity connect with me throughout, receive transmissions direct to YOUR questions, and absorb more even than what comes through on the trainings, via the energy we'll create in this collective!
It's very rare for me to know in advance exactly what is coming through day to day.
I certainly don't have the details of each day's content. But I know that these areas have been on my heart to talk about, in particular around belief, around certainty, around living from FAITH.
We know that exactly what is meant to come through for you WILL, and then some. And that if you intend and allow for it to, it will change, most likely before we even begin, due to your energetic commitment, the direction of your LIFE!
Meaning: direct it back to absolute soul alignment.
*** NEVER Seen Before Bonus! ***
As part of this, I've been guided to offer a NEVER before seen bonus … one I feel super vulnerable about sharing!
It's the exact journaling I did to allow the download of THIS offer through. How I allowed the idea to bubble up. You'll see my doubt, uncertainty, annoyance. You'll see what I discarded. How I went through the layers. And how I KNEW, this was the one.
I'll ALSO add in copies (screenshots) of my conversation with my COO Ash, where I was talking through the idea and allowing it to come to life.
I want to show you the exact Idea to Launch process!
This bonus alone is EASILY worth the cost of this program, particularly when you hear the mindset side of it, in terms of STAYING THE COURSE and refusing to back away from my self until the idea showed up!
I refuse not to create!!
AND, when you register for EXPANSION today (and how could you not?!) you'll also receive early access to the Pre-Work. This is ALSO never seen before, and brand new just for you – and it's a guided meditation on remembrance, to help you connect back to deepest self and the most certain truth of your destiny, before we even begin.
Perfect priming, for when we expand RAPIDLY into all that is coming through in this work!
Of course I could now go on and on here, about what I could or should have charged for this, and what it's actually going to be …
Or about all my accomplishments on line and off, with money, with purpose, with passion, with flow …
I think you know all this anyway. Even if you just me! Your soul feels what matters. And that's ALL that matters.
But I will say this:
You've always known it's supposed to be about ALL that is inside of you. That it's meant to COME from a place of purpose, passion, and SUPER super flow. And that if you just.freaking.trusted, and showed up FULLY from that place, you'd be living in a different reality already.
THE ONE INSIDE OF YOU.
If that's true for you right now, then LET'S GO CREATE THAT REALITY.
Right now
Press play for regular, (super fuck yes!!) upfront or payment plan
OR
Press play like a VIP, and receive the full course, plus 10 days direct photos or screenshots of my ACTUAL personal journaling, so you can see how I create and expand my life, PLUS a VIP only follow-on live Hotseat, where you'll receive a personal transmission just for you, if you'd like one! Payment plan also available.
>>> https://thekatrinaruthshow.com/expansion
We start Monday 17 December, US time!