News
31 Days To A New You!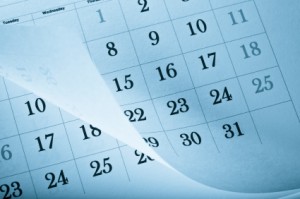 The start of the new year is a great time for change. If you're anything like me then your head is probably full of all the things you're going to achieve this year. Maybe you've even gone so far as to reflect on last year's wins and challenges, and map out a plan for 2009. Even if it was just a few scattered thoughts shared with your mates, or a scribble on a scrap of paper somewhere.
I set my 2009 goals last week, and it was a great feeling (love my lists!)
The truth is that writing things down makes me feel incredibly productive even though I've actually not yet done anything. Whether or not you're a list person, I'll bet you agree that planning your goals and directions is the fun part. Sure, the journey can be fun as well, but what's not so amusing is constantly berating yourself for putting things off another day. Promising yourself that you'll 'do it tomorrow'. Start eating better. Cut out bread. Get back to the gym. Plan your day in the morning with anticipation rather than afterward with regret.
A new habit can be hard to create. But there's nothing that beats the feeling of consistent, every-day achievement. And once you get that ball of success rolling, it becomes ever easier to keep the momentum going. So why do we often take so long to simply take that first step, or never even begin at all?
Maybe it's fear of failure, maybe it's fear of success, or it could just be that we're lazy. It doesn't really matter. Whatever it is, it's stopping you from success, and it's time to break that pattern.
So let's get specific. I want you to think about your 'Body Incredible' goals for 2009. About what you'd like to achieve physically, either inside or out. If your goals for this year are anything like what they were 12 months ago then it's time to for a kick up the you-know-what. When you're truly committed to your health and fitness, you should find yourself in better shape with each new year. At the end of the day, no excuse either imagined or real can be considered more important than your health. There's nothing in your life that can't be better handled with improved well-being.
So here's what you're going to do (if you dare!). You're going to commit to me, and to other readers of this blog, but – more importantly – to yourself, and you're going to do that by joining the Body Incredible 31-day challenge.
On the 31st of December 2008 I signed up for a 30-day challenge. Leo Babauta of Zen Habits opened a forum for his readers, the idea being to commit to doing a self-appointed task for 10 minutes each day, all in the name of forming a new habit. My commitment was to start each day with at least 10 minutes of writing. One of my biggest failings challenges in 2008 was the amount of time I spent on email rather than writing, and I'm pretty annoyed at myself about it.
(Clients and friends here in Melbourne will know that when it comes to being in great shape, the biggest message I preach is the power of consistency. So I decided it was about time I applied my own principles)
It's now day 5 and I've stuck with the program. I can honestly say that at least 3 of those days I really had to force myself to write, and it was only because I'd committed to the challenge that I did it.
It's been an incredibly powerful lesson.
I've completed 3 articles that would probably never have been written, and have also spent some good time journalling my own thoughts, plans and reflections. As a result I feel I've a much clearer sense of direction for this year and am actually on track with my goals for this blog. I truly can't believe how much of a difference it's made just staying true to myself on this, but I know I probably wouldn't have done it without the commitment to the rest of the forum!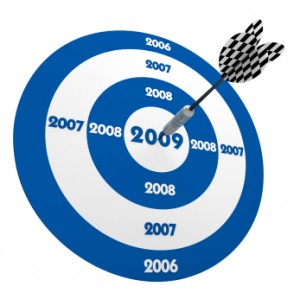 So now it's your turn. And, in keeping with the spirit of this blog I think it would be appropriate to choose a goal that ties in to your physical success. It could be something to do with your exercise regime, with the way you eat, or even with your mindset and the way it affects your actions.
Commit to spending at least 10 minutes each day on this goal. I'd suggest first thing in the morning. If (like me with the email) you can identify an action that usually hinders you from achieving this goal, then make it a condition to complete your daily goal action first. You'll probably find it a daily struggle (I know I have) but the sense of pride and accomplishment you feel will be well worth it.
If you're serious about this, and humble enough to admit that being accountable to others might force you to stay on track, then make a true commitment by posting your 31-day Body Incredible challenge in the comments section of this blog. You can access it at the end of this post. I'll be checking comments daily and promise to be your online-ass-kicker if need be!
Research suggests that it takes between 21 and 30 days to form a new habit. You've got 31 days which means that with this simple commitment, a month from now you're going to be in the position to call yourself a 'regular exerciser', or a 'healthy eater', or 'a runner' or, really, whatever you now decide! I'll be calling myself a writer. How about you?
Life is Now. Press Play.
Kat
Life is Now. Press Play.
Kat x

PS
I want to help you to build a business you LOVE, and that meets your every want and desire, in a real and true way, whilst also resulting in you making a LOT of money, fast, and impacting a lot of people, also fast, in the way you know you were born for!
My most transformative 1:1 intensive EVER … shifting people into EPIC income and success since 2016 is back, for the first time in 2019! I'm so excited to bring this signature transformative work back!
Rich Hot Empire!
Work With Me for 6-Weeks Personally to Grow Your Perfect Cult Tribe, Create and Launch Your Low-High End EMPIRE, and Set Up Multiple Recurring Income Streams to Take You to Multiple 7-Figures and Beyond, Doing What You Love!
This round is even more special as I will be re-recording all original content, with you there live with me and alongside me AND you will also receive all original content; the exact trainings which has made this program my most successful ever, with clients repeatedly saying they achieved more in 6 weeks with me than they had in 2 YEARS beforehand! This work is for entrepreneurs at ANY starting point, as it's about who you are as a person not where you're at. I've had clients anywhere from total start-up, to already doing 500k+ / year go through Rich Hot Empire and all who have done this work have gone to a level of income as well as alignment and FLOW which they couldn't previously even imagine!
6-week personalised intensive high level mastermind
Weekly group training and support; multi-media training: visual + audio
'Done for You' Templates and Step-by-Step Worksheets
Personalised 1:1 coaching included, plus DAILY unlimited 1:1 access
My personal hand on your business success
Weekly group coaching call and hotseat with my other private clients
24/7 mastermind forum, networking and support
Very limited spaces
Results guaranteed
Not for everyone
STARTS THIS MONTH!
I'm so excited to do this work with a small group of badasses who are willing to SHOW UP FOR THEIR SOUL no matter what. To walk away from all that is not serving, not actually working, not FILLING you. And to all yourself to bring your truest desires to life. If that's you, or you've felt the call to work with me at this level, PM me now. Bonuses and fast action-taker investments apply to all successful applicants, but for the first 5 to say yes there is a very special $2000+ bonus specific around Soul Shifts & Money Makin', and which, in and of itself even before we begin RHE will have shit changing for you FAST.
Apply via PM only. I can't wait to speak with you!
PPS
HAVE YOU JOINED PURPOSE PASSION FLOW ACADEMY?
My 'Going Fully Quantum' training will break down ALL of what we've discussed today, and teach you the finer details and finesse of it, as well as exactly what needs to be true for you to APPLY it, not only into the practical actions you need to create THAT money flow and THOSE results, but also in terms of ALL the energetics of it, especially the 'being and non-being' around dropping in to superflow so you can be shown, create, receive, AND of course the being around not being one of those people who just can't seem to choose faith and are ruled by fear. We'll also talk about creating and integrating the exact wording, beliefs, emotions, energies YOU need for all of this to switch effortlessly for you, as you've always known it would.
In other words: EVERYTHING you need to know to go fully quantum, and double your income in 30 days or less, or whatever else you choose!
Where will you find this training?
Why, it's one of the very first training in 'Remembering Who You Always Were', which. is our June intensive for Purpose Passion Flow Academy, my SUPER low-cost monthly membership mastermind!
And this training?
Will change your freaking reality. Well – it will REMEMBER it.
It's all available to you gorgeous.
You know this already.,In the quantum it is DONE. And in Purpose Passion Flow Academy, and especially our June intensive 'Remembering Who You Always Were'? We gon' done do it.