News
Just For Laughs: What NOT To Do In The Gym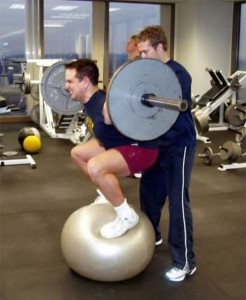 Here's a tip – if your Personal Trainer asks you to give this one a go, just get a good look at their insurance documents first!
Ahhh .. those crazy kids!
What's the strangest/funkiest/most impressive thing you've seen in the gym? Comment below!
DON'T FORGET –
Life is Now. Press Play.
Kat
PS.
My Success Incubator is back for 2023, and intake has JUST kicked off.
This is high level performance coaching for the TRUE 1% within the 1% entrepreneur who is already creating SUCH epic flow, and now?
Ready to blow shit up. TO WHAT IT ALWAYS WAS GONNA BE.
> Full private mentoring / unlimited 1:1
> Curated Success Incubator only video activations + deep dives
> Live mastermind style zooms with my other 'playing all the way big' private clients
> 3 month container
Details,
+ how to apply,
at www.thekatrinaruthshow.com/successincubator
For the woman who is ALREADY the woman,
and knows it's time to go deeper!