News
Superfood Choc-Nut Balls – Yum Yum Yum!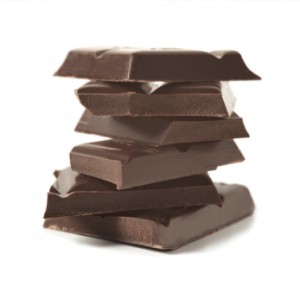 My latest food fad (and one which I have to say I'm fairly smug about) is superfoods. A friend of mine is in the process of launching his business, Tonic Superfoods, and it's really sparked my interest. Not least because all the recipes I've tried so far taste AMAZING – and they're incredibly good for me. In fact, I really shouldn't be using the term 'fad', considering that superfoods tend to be foods that have been used by traditional people groups for hundreds if not thousands of years. I guess they're really only new to most of the Western world. As my knowledge in this area grows I'll start sharing more with you, but in the meantime here's my latest snack favorite  – thanks to Jane for sharing it with me!
Superfood Choc-Nut Meal Balls
1-2 cups of leftover nut meal (leftover from making your own nut milk, but you can use almond or other nut meal as a store-bought substitute
1/2 cup dried berries of your choice (goji or cranberries are the most 'super' choice). Try drying your own berries in a low-moderate oven with the door cracked – blanch in hot water for 5 minutes first and then dunk in ice cold water to preserve the color. It will take 4-12 hours to dry fruit in the oven, and the berries should be pliable when done.
A couple tablespoons raw organic tahini
Natural sweetener such as raw honey or agave syrup – to taste
A couple tablespoons cacao powder for some truly super chocolate-y goodness
Mix it all together with clean hands – the end result should be slightly sticky. If it's too wet just add some more cacao or some shredded coconut, and if it's too dry simply add some more tahini and sweetener. To finish, roll small balls in a mix of cacao powder and coconut. Store in an airtight container in the fridge and enjoy one or two as the perfect mid-afternoon energy boost – one that satisfied the sweet tooth and is truly healthy!
This recipe gives you just a starting point to introducing superfoods into your diet. If you'd like to take a bigger step forward in this area, check out my tasty choc-blueberry superfood smoothie, and stay tuned for more info and recipes!