News
How To Make Your Own Nut Milk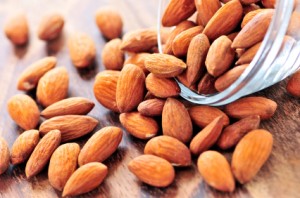 It could be that you're lactose intolerant, or you might just be sick of dairy clogging you up and leaving you bloated. If intolerance is your problem then raw dairy is one great option and should leave your digestive system worry-free, but if – like me – you're simply not a huge milk lover, then you might just luurve this great nut milk recipe. And why wouldn't you make it yourself when it's quite possibly the easiest recipe ever? Not to mention that home-made stuff always tastes better (and you can ensure its quality)!
Don't forget that nuts are a fantastic source of protein and fat (walnuts even contain Omega 3 essential fatty acids), and can be consumed daily as part of a healthy diet. Keep in mind, however, that they are very nutrient dense, so it's best to stick with around 60 raw nuts per day, or one glass of nut milk. You can drink nut milk straight, use it instead of milk and water in this fat-blasting smoothie recipe, or substitute it for any form of milk in your cooking and baking. You can even adapt the recipe to make your own healthy spreads.
Super-Simple Nut Milk Recipe
Soak 1 cup of raw nuts (almonds or brazil are my faves, but any nuts are fine) overnight in purified water. Soaking the nuts softens them, and also rids them of harmful phytic acid. The phytates in phytic acid bind to minerals (such as calcium, iron and zinc) in your body, and prevent them from being absorbed. Not good!
Anyway, once the nuts have been soaking for at least 8 hours all you need to do is pour off the water, add 2-4 cups of fresh water (less to make it more like a spread), and blend the nuts for about 3 minutes. You'll want to stop every half minute or so to give your blender a break. If you're not going the whole hog and making a smoothie, you may still like to add and blend some dates, a banana or some fresh berries, some stevia powder as a natural sweetener, or some raw cacao powder to boost your antioxidant and magnesium levels.
If the milk seems a little too grainy for your liking then strain it through a tightly woven sieve, cheesecloth, or muslin.
Drink right away, or store in the fridge to be used in cooking later the same day.
Easy!
Remember –
Life is Now. Press Play! 
Kat x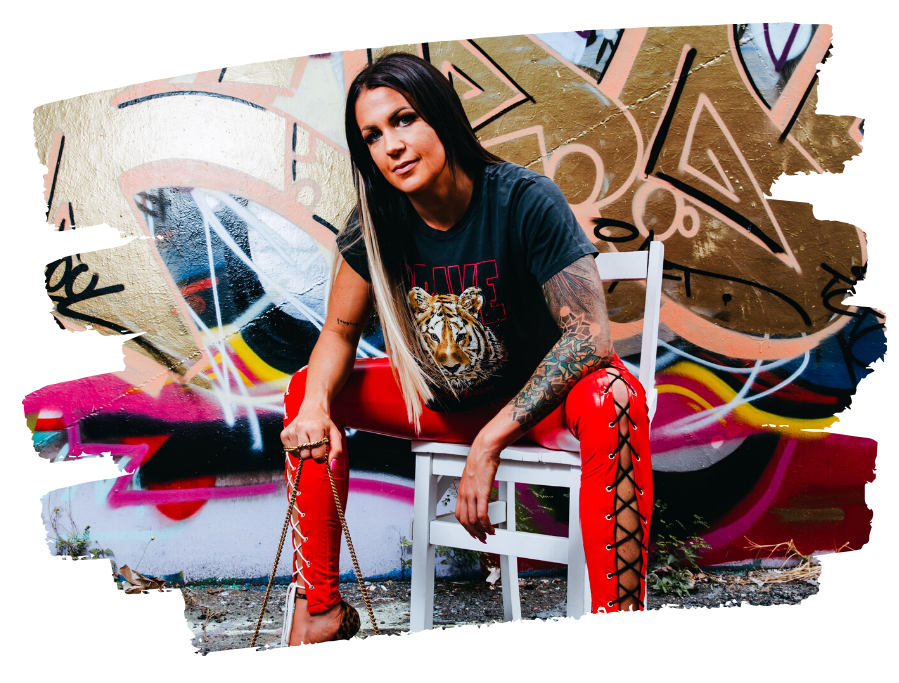 PS.
I am so so excited for next week, and our official kick off! I can feel the buzzy vibrant alive energy of it already!
I'm talking about my all new low cost mastermind, The Screw the Rules Mastermind, which starts next Monday!
https://www.thekatrinaruthshow.com/screwtherulesmastermind/
If you've been waiting for someone to affirm what you DEEPLY fucking know, which is that MASSIVE money results, MASSIVE impact and legacy, CONTINUAL flow of EXACTLY the clients and customers you want, exactly the kind of audience you want, and being surrounded by badasses and a mentor who GETS you … is on the other side of you going FUCK it, I'm all in on doing the work I came here to do in the way I came here to do it, right down to the final dot point on ANY of it … all while enjoying continual FUN, adventure, and just a PLAIN GOOD FUCKING TIME with it all …
THIS IS ME TELLING YOU.
Screw the Rules baby. YOU NEVER BELIEVED IN 'EM ANYWAY.
https://www.thekatrinaruthshow.com/screwtherulesmastermind/ to know more, and then message me to talk.