News
The Perfect At-Home 15 Minute Workout
Otherwise titled 'Why You Should Leave High-Intensity Training To The Experts – Part Two'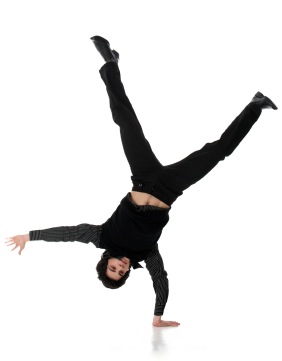 In a perfect world we'd all train 3-5 times each week, for 40-60 minutes. We'd hit the weights room hard, sneak in a little HIIT training to blast off fat, and even get outdoors for the occasional hill sprint or park jog. Maybe we'd even play sport for fun as well. What an idea!
But life isn't perfect, is it? Even if you have the inclination to train like that it just may not be possible. And even once you figure out how much time you can truly designate for exercise there's the whole issue of how you should best use your time. You know you should be working hard and yet every time you try to get help from a professional you're told to ease into it, take it slow. Walk, and maybe do some machine weights. And we all know that this sort of nice-'n'easy approach just doesn't work. I wrote about this last week in my post 'Why You Should Leave High-Intensity Training To The Experts – Part One'. So what are you to do then?
Well, the truth is that as much as many of us occasionally enjoy extra hours in, truly effective exercise doesn't absolutely have to take loads of your precious free time. And nor does it require you to train at a gym. If it's not realistic for you to get there you can still make a difference at home or on the go.
So if you:
Are a busy Mum
Are someone who doesn't like the gym or simply can't get there
Travel frequently and need a solid routine that will fit into a typical hotel room ('cause we know how shocking most hotel gyms are)
Are keen to get in shape, increase strength and muscle tone and burn fat without doing hours of useless cardio
Want to cut through the BS about true results-based training and how to both regress/progress a workout for your needs
Then this is the post for you. But first, let's get real about what you need. It sure isn't spandex and a full at-home weights room, and you won't even need to invest in an expensive treadmill or bike for later use as a garage dust-collector, but here's what I would suggest:
A space at least 1.5 metre square
Your own body weight to start with, and either some free weights for progression or old 2 litre water bottles filled with small pebbles/sand/water.
Ideally an exercise ball suited for your height, although you can manage without this
A skipping rope would be great, and is easy to travel with
Therabands are useful for replicating gym-cables and as an alternative to dumbells
The following strength circuit is one I successfully use with many of my Mums and clients who work from home or travel often. I also use it myself as a back-up workout if I can't get to the gym or sometimes when I'm on holiday (if I can be bothered working out then!) It's simple, it works you from top to toe, and you need minimal equipment to do it. And it's guaranteed to work! I've had clients noticeably shrink and tighten after doing it for as little as 2 weeks.
One quick heads-up: if you're looking for a fancy and detailed outline of creating your own program you'd best head over here. The following workout doesn't have any bells or whistles and you may well have seen it all before but the only question that matters is if you're actually doing anything about it.
Part One: 11-Minute Strength-Circuit
The basis of any good program is strength training, due to it's many benefits on the metabolism and overall health, along with its ability to give you a lean and toned look. This approach will ensure you work your muscles at the same time as getting your heart rate up and a bit of a sweat happening.
1) Squat and press. Hold a weight in each hand just above your shoulders. Keep your chest up, eyes straight ahead. Perform a sitting down movement while keeping your back straight. As you stand up, push the weights overhead and together above your head. Repeat 12 times, aiming for each repetition to take 6 seconds. Take between 0 and 30 seconds rest depending on what you feel you need to maintain good control of your body.
Then move straight into 2) Lunge and curl. Hold a weight in each hand with your arms hanging by your sides. Keep your back straight, eyes and chest pointing straight ahead. Take a big step forward and bend both your front and knee. Your back knee should nearly hit the floor and your torso should remain upright. Keep your back foot still and use your front heel to push you up. As you do this, curl the weights from your sides to the front of your shoulders. Lower back down and repeat on the other leg. Do 12 on each leg. Each repetition should take 6 seconds.
Take between 0 and 30 seconds rest depending on what you feel you need to maintain good control of your body then move onto 3) Push ups with leg lift. Push ups are an easy exercise to cheat on. Avoid this by keeping your tailbone, mid-back and head all in one line. Eye gaze should be just ahead of you, and your belly button should be vacuumed to your spine. Don't be afraid to admit you need to do them on your knees to start with. Keep your back straight as you lower your body toward the floor, pulling your shoulder-blades back together. Tighten your tummy to help you push back up, lifting one leg (or knee) as you do so. Repeat 12 times. Each repetition should take 4 seconds.
Finally, 4) perform a plank hold either on your ball (feet on ball, hands on floor), or on the floor holding your body weight in a bridge. Do this face down, with your back straight and your abs pulled in. Hold for 30 seconds minimum. Up to 2 minutes will stretch things out time-wise and really work your abs, but make sure your lower-back isn't arching out.
In total, and accounting for an average amount of rest between exercises, this routine will take you between 5 and 5.5 minutes. Once you've gone through once, repeat the whole thing straight away. Total? 11 minutes of muscle-toning action.
Part Two: 4-Minute HIIT Training (Tabata)
After all that slow'n'focused work, it's time to jazz things up. Tabata training is one method of HIIT training and is absolutely incomparable for its ability to get you working to your max in the shortest possible period of time. The best part? You don't even need any equipment.
Here's how it works. You'll use a stopwatch to perform 8 rounds of 20 seconds intense exercise, with 10 seconds rest in between. Total? 4 minutes, and if you do it right you should be on the floor by the end. Here are some suggestions for at-home tabatas:
Fast skipping
Jumping jacks
Jogging on the spot, or sprinting around your yard
Squat jumps or lunge jumps if your body is okay with plyometric work
Body throws (throw your body down on the floor face down and then jump/stand back up as quick as you can)
4 minutes might not sounds like much, but believe me – this one is killer! If you're super keen you can rest for 4 minutes after doing this, and then repeat. Alternatively you might like to perform 3 rounds of the above circuit. Aim to get through the whole routine at least 3 times each week, but heck it's only 15 minutes so why not do it every day?!
Life is Now. Press Play.
Kat
Please drop me a comment and let me know how you go. I'd also love to hear your ideas for other at-home tabata exercises, or for on-the-go workout ideas.
If you liked this post please tweet it below. Thankyou!
If you're a regular reader and haven't been active in the BodyIncredible community then now is the time – I want your involvement, your feedback, and your questions! So why not make this the day to leave a comment before you go – if you're reading from RSS or email you'll have to enter the blog to do this. You can do that by clicking on the title of this piece. 'Post a comment' is at the article end, right under the 'share this' and 'related posts' options.
If you haven't yet subscribed to this feed, what are you waiting for? Do it now. You can choose either email or RSS by clicking here. If you enjoyed this article please forward to your friends. Thank-you!
Don't forget –
Life is Now. Press Play.
Kat x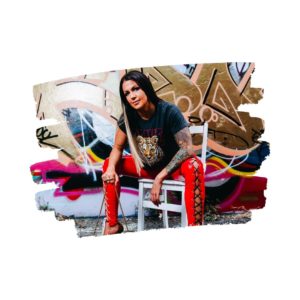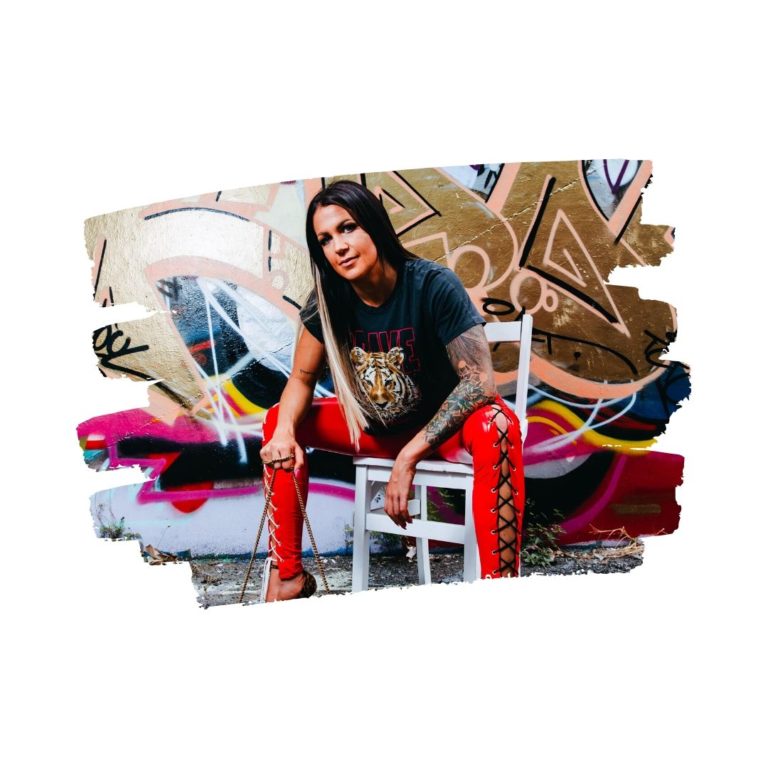 P.S.
Million Dollar Soul Team is here!
An absolute MUST for any entrepreneur who is ready to NOW start saying yes to the one day vision of where they're meant to be!
The Point by Point & Definitive Program on Finding, Building, Training, Empowering, and Flowing With Your Ultimate 'One Day' Soulmate Team, But Now!
https://thekatrinaruthshow.com/milliondollarsoulteam/
Learn exactly, and every step along the way, how I went from solo entrepreneur, to one and then two VAs even up to multiple 7-figures per year, to now being surrounded by the MOST incredible dream team on the planet! Everything you need to know for EVERY step on your journey in this area, plus the ongoing day to day and BTS of all of it! Taught by me AND the #KatNinjas, and includes access to our Standard Operating Procedures, Templates, Systems, and more, that you can use right away in your own biz, even if the entire team right now is, like it once was for me, YOU!
This 4 week program is about SO much more than simply the 'how' of finding, building, training, empowering, and flowing with your ultimate soul team. What it's really about? Getting TF outta your own way, whatever that looks like, to say yes to the business and life you actually came here for.
Come see what I made you, here: https://thekatrinaruthshow.com/milliondollarsoulteam/
P.P.S.
I'm re-opening Rich Hot Empire, today!
This is my 6 week 1:1 intensive, #KatrinaRuthFamous since 2016! It is THE way to work with me if you know you're meant to work with me 😉
During our 6 weeks together I take you through EVERYTHING there is to know around building your low end right through to high end multi 7-figure and BEYOND soul aligned empire, doing only what you love.
This isn't about where you are right now in business, this isn't about how much money you're making right now it's about who you are as a person.
Rich Hot Empire is about flicking the damn switch on who you're meant to be NOW!
Here's the thing –
The difference between you and the woman you see who is crushing it online, who's doing such an amazing job, who is so inspiring just through the ESSENCE of who they are –
Honestly, the difference isn't the systems and the structures..
The difference is she just has a HIGHER LEVEL OF BELIEF than you.
The belief in her God given right to have things work in a certain way
The belief to have business work in a certain way
The belief to have life treat her in a certain way
The belief to have the right ideas come through
The belief to have things just work out
She just believes and expects it!
What is your level of belief?
It's time to back yourself, but FULLY.
Its time to dig your damn heels in and DO the darn thing now!
This?
This is what Rich Hot Empire, and the work I do with you as a private client in this 6 week time together, is all about.
It's a time to really get into the structure and strategy in a DIFFERENT kind of way. To go behind the scenes of how I've done it, to build a multiple 7-fig per year biz which breaks all the rules, lets me be me, and yet is also highly structured … without at all feeling that way!
It's a pretty cool thing, to realise you figured out how to unleash ALL your madness, but fully, and NEVER compromise on what feels fuck yes and fly for you, and yet know you got your biz shiz sorted!
Guess what??
You get to have that too.
We dig ALL the way in to your belief stuff, mindset stuff, energetic alignment and ability to receive, everything INTERNAL that is stopping you from already being where you know you should and could, and what to do about it.
Rich Hot Empire gets such incredible results for people because it marries these two areas together. Full alignment to that next level identity you KNOW is waiting for you –
And full asskickery to do what you know you gotta do, with me right there by your side showing you how to do that, how to find the exact way that feels good and works for YOU.
Ready to go all in on you and truly BELIEVE you can have it all?!
Message me for the full overview: http://m.me/katrinaruthofficial
>>>Rich Hot Empire! 6-Weeks Personally to Grow Your Perfect Cult Tribe, Create and Launch Your Low-High End EMPIRE, and Set Up Multiple Recurring Income Streams to Take You to 7-Figures and Beyond, Doing What You Love! <<<
6-week personalised intensive high level mastermind
Weekly group training and support; multi-media training: visual + audio
'Done for You' Templates and Step-by-Step Worksheets
Personalised 1:1 coaching included, plus DAILY unlimited 1:1 access
My personal hand on your business success
Weekly group coaching call and hotseat with my other private clients
24/7 mastermind forum, networking and support
Very limited spaces
Results guaranteed
Not for everyone
I'm so excited to do this work with a small group of badasses who are willing to SHOW UP FOR THEIR SOUL no matter what. To walk away from all that is not serving, not actually working, not FILLING you. And to all yourself to bring your truest desires to life.
If that's you, or you've felt the call to work with me at this level, PM me now.
Apply via PM only http://m.me/katrinaruthofficial. I can't wait to speak with you!