News
What I Want To, Plan To, No – What I WILL Achieve In 2009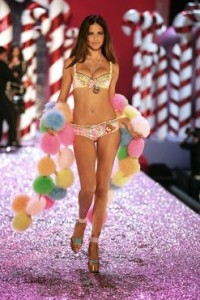 Want The Body Of Your Dreams? It'll Take More Than Good Intentions
According to one of my favorite newsletters, you have little chance of achieving your New Year's goals. In fact, your resolutions are probably just setting you up for failure.
There's something in what they're saying. This article, written for SixWise, is an excellently-written piece on attitude and commitment and I highly recommend you read it. But if you really don't want to invest a couple of minutes in doing so, here's the low-down:
Most goals are based around losing weight, saving money or getting out of debt, and developing a healthy habit such as more exercise
Although these goals are admirable, if you've set them in the past and failed to achieve what you've hoped, it's probably because you didn't get specific
Setting broad goals or setting too many goals often leads to a negative mindset whereby you decide that you can't achieve your goals before you even begin
SixWise recommends breaking goals down into bite-size chunks, and so do I. Of course, believing it is one thing, and trying to do it quite another! This morning I sat down to map out my goals for 2009. Just writing down the categories was a little overwhelming, and that's before I even added anything to work on ..
2 coffees and a little sun later, I had my final pre-January draft:
Physically
Maintain my current weight at least 80% of the time (allowances for hormonal fluctuations and festivities!)
Find a method to regain full movement in my left arm (I broke my elbow last January and it's healed poorly)
Be able to correctly perform the entire 84-posture, invite only (!) Bikram Yoga advanced series by June
Run the 1000 stairs in under 7 minutes 18 seconds (current PB)




My Inspiration (Bikram Advanced series)
One of the (very few so far) advanced postures I can do
Educationally
Complete the Charles Poliquin Biosignature course in February and apply what I've learned to at least 5 people each month ongoing.
Read at least one new book each month, not including novels of which I read plenty! (I'm reading 'Good Calories, Bad Calories' at the moment)
Complete the home Speed Reading course that's been gathering dust on my shelf for a few months now
Finish my CHEK Level 2 Pre-req exams
Sign up for a new CHEK-based Strength & Conditioning course I've heard about for September 2009
Home & Family
Visit or phone my grandparents at least once a month – distance is no excuse
Save a designated amount each week toward buying our next house. Saving starts mid-Feb: it's playtime now!
Clean my house a little bit daily instead of all at one in a stressful frenzy
Business Admin & Money
Pay off my credit card by the end of March
Set up PAYG tax
Sort out my tax receipts instead of keeping them hidden in a big drawer at the back of my wardrobe (my one area of extreme disorganization is paperwork at home, although I'm happy to say I've just found a great new accountant)
Pay off my HECS debt in full before submitting last year's return – this will give me a discount (and make me proud of myself!)
A few other things of little interest to anyone but me
As A Writer
Contribute 4 articles consistently each week for this blog
2 articles p/week for the Bikram Fitzroy FoodforYoga blog I write
1 article p/week for a new blog I'm working on with a couple of colleagues (it's an online 12-week body transformation program)
5,000 readers for this blog by year end. Make sure you sign up now to help me with this one!
Contact one other blogger each month to help build my network
Complete at least one Blog Mastermind lesson every 2 weeks (it's supposed to be one a week but man is this course detailed!)
By Jan 7th: finalize my structure for this blog; a plan of future posts
Finish that book I've been harping on about for nearly a year now and get it out by end of March. It's actually been nearly done for a year now: I plan to review it myself next week and then force the editing onto a couple of useful friends.
Ask my beloved boyfriend to introduce my to the MD of Borders Australia, who he happens to know. Niiiice ..
Offer to guest post on other blogs once each month
Personal Development/Life!
Plan and book a trip to Europe with my man
Start going to church more frequently (I was brought up going to church and although I don't often find time for it I really enjoy the service whenever I attend. I find many of the messages very applicable to business/personal success as well as spiritual
I think that will do for now! There's one or two tweaks I'd like to make, and I definitely need to get more specific about some of these goals. For example, 'building 5,000 readers for this blog' is a fairly broad goal in that it inherently holds no clue as to how I might get there. Mind you, my other writing goals tie directly into that one, i.e. regular content and forming networks.
'Maintaining my current weight at least 80% of the time' is also a little non-descript. It's not as though I plan to measure and weigh myself on the hour or even daily in order to ensure this holds true. However I do believe in weighing in at least once a week – I've noticed it holds me accountable. Having said this, in many ways a goal like this comes back to how I feel rather than the numbers.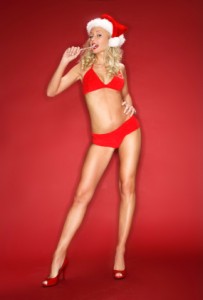 Lofty lengthy list or not, just imagine how good I'll feel if when I achieve all this stuff. Sure, it's a big task, but I know that I'm capable, so really, not to tick off  these goals would just come back to laziness or poor planning. I'm not a lazy person by nature so I sure don't want to get to the end of 2009 and realize that poor planning robbed me of a sense of self-achievement or of success.
How about you? If you haven't taken the time to write down your goals for 2009 do it now. Thinking or dreaming really isn't good enough. Have you heard the story about the group of Harvard graduates who were interviewed about their plans for the future? Only 7% of them had written goals. 20 years on the same group were interviewed and it was found that that 7% collectively had created more wealth and success than the remaining 93%!
That anecdote alone should be enough to ensure that if you only meet one big goal this coming year it's to write down your goals for 2010! But don't wait that long – make '09 your year. The year of a BodyIncredible. Of career success. Of happiness at home and with friends. Here's to your success.
Don't forget –
Life is Now. Press Play.
Kat x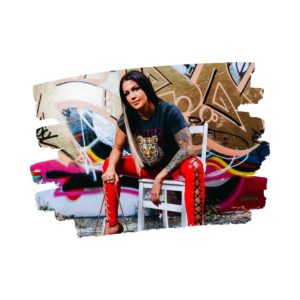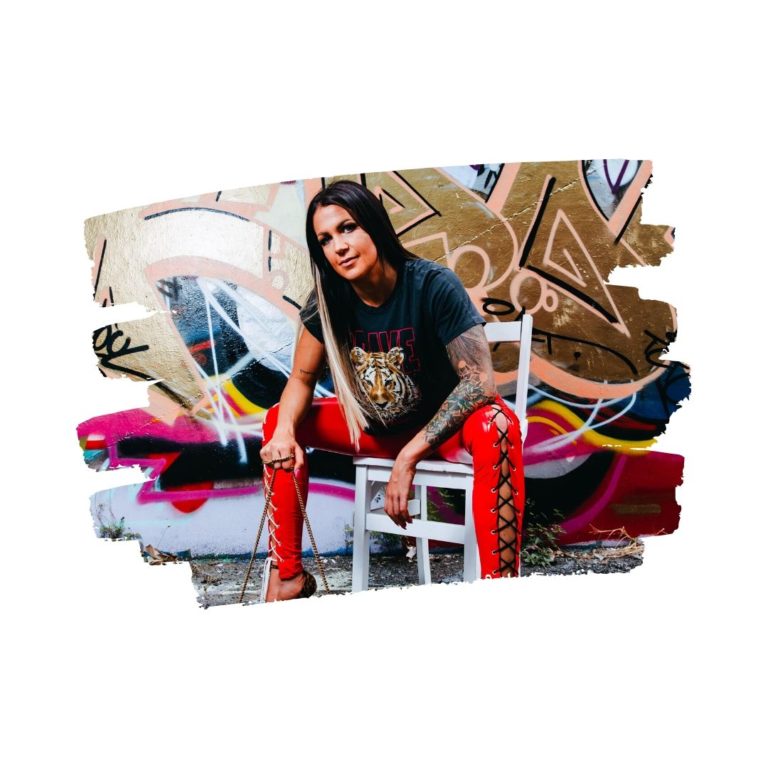 P.S.
Doors for The 100k Per Month Formula have re-opened for a very LIMITED time!
Don't miss out on the opportunity to be part of the The 100k Per Month Formula, jump in now and join while the course is running LIVE!
The 100K Per Month Formula is so much more than just what I know I'm here to teach, create, and share with you on the topic of achieving and surpassing consistent 100K months, all from soul of course, doing what you love, and just by being you.
I look around the dozens and dozens of revolutionary badasses who have said yes to soul in joining me and in just a matter of weeks, the shifts being made, the next level selves being stepped into, the MONEY claimed and created, is, well –
MIND-BLOWING to say the least.
I'm going to help you to easily identify the VERY few practical thingies you need to do to drop into a deeper level of creative flow and magic, and GET THE THINGS OUT INTO THE WORLD IN A WAY THAT GETS YOU PAID.
The 100k Per Month Formula is about the expansive energy of calling in, allowing, receiving and CHOOSING to be available now for whatever it is you know is available for YOU.
It might be the goal of 100K per month, it might be a completely different figure, whatever it is for YOU is what we'll be working on during our time together.
And, and a heads up – we're also gonna talk about the you still hide the TRUE wild power of your all that you ALL that you are.
Hmmm. So much more I am GOING to be saying to you about that!
So, yes.
The 100k Per Month Formula
10 modules + one extra (stealth!) one.
3 killer bonuses (including 2 entire new courses)
All new live course
YOU ALREADY KNOW IF YOU NEED TO BE HERE.
Join now and get immediate access to the 5 modules which have already dropped. Doors are open for three days only: https://thekatrinaruthshow.com/100kpermonthformula
You'll also receive access to ALL 100k Formula bonuses … plus join me live for the 2 Q&A hotseats!
In the end –
I got tired of trying to please everyone.
And I decided to just do me.
Publish my long posts.
Rant anytime I like.
Go off on ALL the tangents.
Let the ART control ME, not the other way around.
And when I did?
I made my millions.
Now go get yours.
Don't miss out on the opportunity to be part of the The 100k Per Month Formula, jump in now and join while the course is running LIVE!
This is far and away one of if not THE most rapidly transformative courses I have ever created!
3 days only!
Get your place today: https://thekatrinaruthshow.com/100kpermonthformula