News
Body Incredible Most Popular Posts Of 2010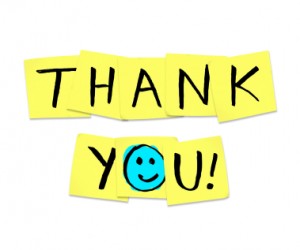 Now that the haze of the Christmas and New Year's indulgence is starting to wear off, it's time for a little reflection. And perhaps, if you choose, a little resolving for the year ahead. I just finished an article by Gihan Perera on making goal-setting easy by choosing things you love as your goals. Makes sense, doesn't it? And it seems particularly apt for me, given that I've decided that this year all my 'if only's' are going to have to go. And I'm talking right away, as well. Nothing like taking your own advice once in a while.
While you're reflecting and resolving, or perhaps while you're just delaying getting stuck back into the busy work that is your life, you might care to peruse some of my most popular posts for the year just gone. Who knows what gems you missed 😉
How To Avoid Chunky Fat Aerobics Instructor Syndrome
Breaking Up With Sugar: Your How-To Guide (my favourite)
The Dukan Diet: Is It As Good As They Say (hint: it's close)
Those are the top ten according to the stats, but here's what fired you guys up the most (which means a whole lot more to me, so thanks again!)
What was your favourite Body Incredible post for 2010? It could be something that didn't make it on to this official list, but either way please do share what jumped out at you most/made you think the most/you remember the most. Good and/or bad-slash-controversial.
You guys really do keep me ticking – thanks for reading and I look forward to big things for all of us in 2011.
Don't forget –
Life is Now. Press Play.
Kat x
PS
I HAVE SOME BIG NEWS TO SHARE!
As of today, I'm opening up the doors to my Inner Circle, my 12 month private client mastermind.
This is THE most badass high level mastermind in the world for women who want it all – and are prepared to do what it takes to get it! Really what we're talking about is being prepared to be the PERSON.
And that's what I do. I help you remember ALL that you were, and then become it. ALL Of it.
This is my highest level private mentoring circle. The exact place where I have personally mentored dozens of this industry's most elite female entrepreneurs to break income barriers ranging from 10k months to multiple 7 FIGURE months, and everything in between. But more importantly than that – to become who and what they always were.
But know that this is not only (obviously) not just for the masses, this is also not just for someone who can afford to invest in a high level private coach. Being willing to throw money down is something which has absolutely zero correlation to being somebody who has what it takes to TRULY go next level as a leader.
If anything, in this industry, investing in a high level coach such as myself, is a rite of passage which veers just a little too much on the side of 'trend'. It's become something which 'everybody does', almost as a way of proving they play business and life a certain way.
Maybe even of trying to prove it to themselves.
Here is the reality which those who I am truly here to personally mentor and lead KNOW, the reality which my clients and all women like me as well as of course me personally have ALWAYS known:
We are VERY VERY DIFFERENT.
We are simply, smarter, faster, and have more presence. We can do more in our minds before breakfast than what most people can do in a freakin' WEEK, a month, a year.
We are not basic ass coaches trying to heave ho our way up a few extra thou a month.
We are the ones who have ALWAYS known we are 1% within the 1% within the 1% in terms of how we think, create, operate, how and WHAT we are tapped in too.
This is not arrogance, this is fact.
And there has NEVER been any question but that we will go all the way.
My clients are high level badasses who do the work, who have a proven track record BEFORE coming to me, and a BEING-ness which unquestionably separates them from the rest. They don't come to me to save them or lean down and hold my hand out so they can clamber up. They come because they are, quite simply, ready to go to the next level, already absolutely on their WAY there, and see in me something which they recognise because it is in them.
That 'can't stop won't stop' fire, and a level of 'unapologeticness' which, when truly understood and applied, can literally be the difference between 5-figure or low 6-figure and 7 or multi-7-figure entrepreneur.
So if you know who you are and it is THAT –
And you feel certain that you are ALREADY well on your way to to precisely where you're meant to be, but that being in MY energy could help you to drop in and get there even faster, and that with a couple of simple tweaks your current revenue could be doubling, tripling, heck QUADRUPLING and beyond in months, as it has done with numerous of my clients previously, well then –
PM me here http://m.me/katrinaruthofficial and we'll see if it's a fit. I'm excited to talk to you, and maybe – do biz and life with you.