News
I Can't Give Up Bread! My Body Needs It!
Read time: 2-3 minutes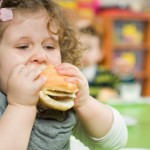 "I think you just have to listen to your body sometimes, don't you? For example, all I've felt like eating the past 3 months is pretty much bread and pasta. I don't know why, but I really think that your body actually knows what the right foods are for you"
This is an actual conversation that I overhead this morning whilst enjoying my morning coffee and some gratitude journaling. And all I can say is ….. sigh.
Especially because the follow on a few minutes later was this:
"It just doesn't seem to be a good time for me to exercise at the moment. Everything is constantly aching, and I've had so many neck problems. It's probably best if I just focus on walking."
This kind of reminds me of the time I read an interview with Aussie radio jock Kyle Sandilands, in which one side of the page mentioned his 30+ daily coffee habit (not to mention the 4+ litres of Coca-Cola), and the other side mentioned the fact that he has an on-call 24/7 doctor due to the fact that he suffers debilitating and unexplained migraines.
Seriously people – has it come to this? Have we been so brainwashed by conventional wisdom that we can honestly even think about kidding ourselves that a diet based around processed grains could be 'just what my body needs at the moment'.
Again I say sigh.
the truth about listening to your body
It's true that your body can tell you exactly what you need to look, feel and function at your very best. Intrinsically, if you give it half a chance, your body has the ability to send very clear signals as to what is right for your individualised nutritional needs. But here's the thing. If you're listening to your body and it's telling you that you 'need' processed foods, then it's time to change channels. Your body needs real food. Period. Start eating food in it's natural state 90% of the time, include proteins, good fats, and healthy carbs such as seasonal green vegies at each meal, and then step back and listen to what your body is asking for.
I guarantee it'll be singing a different tune.
Your thoughts?
PS
Write. Speak. Sell The Class of 2019 is HERE!!
#itsbackbaby
And it's time to bring your true message to the world, no more waiting, no more readying, time to recognise you were worthy the whole damn time!
This 6 weeks of hands on learning, implementation, and LIVE support (from me personally!) to turn your words into profit, guaranteed! As well as all NEW content, and an entirely new program, bonuses, live support and more, you also receive all original course content from when I first ran this course in 2014. 
#timeless
Look:
You don't have to be a "writer" or "speaker" in order to write and speak to sell but you DO have to understand how to use your words to compel people to take immediate ACTION. And if you ARE a writer, speaker, creator, already?? Time to gear that shit up 😉
Either way, you do have to finally say yes to letting what's in you out, and to determinedly learning how to take it to the world in a way which IMPACTS, and also which allows YOU to get to where you're meant to go.