News
Drinking Coffee And Tea Cuts Heart Disease Risk! Yes!
United Press International, 06-21-10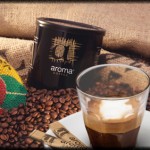 Good news fellow addicts! Actually, make that great news! But make sure you read all the way down for the catch.

A large study in the Netherlands found moderate consumption of coffee or tea cuts the risk of heart disease significantly, researchers say.
Dr. Yvonne van der Schouw of the University Medical Center Utrecht said the multi-year study suggests coffee and tea drinking do not increase the risk of death from any cause, The Daily Telegraph reported. She and her colleagues tracked 37,514 people for 13 years in one of the biggest studies on the subject.
Tea had a bigger impact than coffee, van der Schouw said. Those who drank between three and six cups of tea daily were 45 percent less likely to suffer coronary disease than those who drank less than one cup, while with heavy drinkers — more than six cups — the risk was reduced by 36 percent.
The risk of heart disease was cut by 20 percent among those who drank two to four cups of coffee. The researchers noted coffee drinkers are more likely to smoke.
Van der Schouw believes antioxidants in coffee and tea are responsible for the health benefits.
The study was published in Arteriosclerosis, Thrombosis, and Vascular Biology: Journal of the American Heart Association.
The Catch
Make sure it's organic and therefore toxin free. Simple, huh? Oh – and no prizes for guessing that sugar is a no-no. Buuuut …. (and thanks for the tip from my BioSignature colleague Mike D) … a great way to enjoy your coffee and also fight carb or sugar cravings is to add a touch of heavy cream (I use organic raw cream from the Farmers Market), 1 tsp glutamine, 1 scoop Uber inositol . . very yummm.
Make it a fat burning java
Turn your regular cup of joe into a fat-burning delight by adding heavy cream (see above) PLUS cinnamon. Cinnamon is well known for its ability to deal with blood sugar issues, and is commonly used in diabetes treatment.
Now be honest here – I know I'm not the only one thrilled to have a(nother) great reason to keep my vice of choice!
Now remember –
Life is Now. Press Play.
Kat
PS.
GORGEOUS ONE. WARRIOR WOMAN. LEADER. REVOLUTIONARY. CALLED ONE. YES, YOU.
WARRIOR LEADER begins May 1st. Our PRE-WORK begins this week! (It is personalised to you!)
And?
The initial price has been extended / is still on!
Here is what this comes down to though. Because it's not really whether or not you join in the initial price intake.
This is 6 weeks in which you will be SHARPENED THROUGH FIRE TO BE WHO HE SENT YOU TO BE.
Yes this pertains to business.
It pertains to life.
It pertains to YOU.
This is work unlike anything I've ever led or created before.
And unlike anything you've ever encountered.
It is 100% God revealed. God led. And God ENTRUSTED.
It is,
quite simply,
WHAT IT IS TIME FOR
FOR WHO IT IS TIME FOR
AND NOW
Details
+ your place
+ visions God shared with me for you
www.thekatrinaruthshow.com/warriorleader
WARRIOR LEADER:
For the Woman With a Burning Desire for MORE, Who Is Ready to See Fire Raining From the Heavens in Every FACET of Her Life as She Says Fully Yes to Who God Designed Her to Be.
FOR YOU.