News
Drinking Coffee And Tea Cuts Heart Disease Risk! Yes!
United Press International, 06-21-10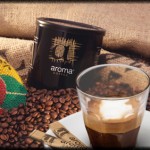 Good news fellow addicts! Actually, make that great news! But make sure you read all the way down for the catch.

A large study in the Netherlands found moderate consumption of coffee or tea cuts the risk of heart disease significantly, researchers say.
Dr. Yvonne van der Schouw of the University Medical Center Utrecht said the multi-year study suggests coffee and tea drinking do not increase the risk of death from any cause, The Daily Telegraph reported. She and her colleagues tracked 37,514 people for 13 years in one of the biggest studies on the subject.
Tea had a bigger impact than coffee, van der Schouw said. Those who drank between three and six cups of tea daily were 45 percent less likely to suffer coronary disease than those who drank less than one cup, while with heavy drinkers — more than six cups — the risk was reduced by 36 percent.
The risk of heart disease was cut by 20 percent among those who drank two to four cups of coffee. The researchers noted coffee drinkers are more likely to smoke.
Van der Schouw believes antioxidants in coffee and tea are responsible for the health benefits.
The study was published in Arteriosclerosis, Thrombosis, and Vascular Biology: Journal of the American Heart Association.
The Catch
Make sure it's organic and therefore toxin free. Simple, huh? Oh – and no prizes for guessing that sugar is a no-no. Buuuut …. (and thanks for the tip from my BioSignature colleague Mike D) … a great way to enjoy your coffee and also fight carb or sugar cravings is to add a touch of heavy cream (I use organic raw cream from the Farmers Market), 1 tsp glutamine, 1 scoop Uber inositol . . very yummm.
Make it a fat burning java
Turn your regular cup of joe into a fat-burning delight by adding heavy cream (see above) PLUS cinnamon. Cinnamon is well known for its ability to deal with blood sugar issues, and is commonly used in diabetes treatment.
Now be honest here – I know I'm not the only one thrilled to have a(nother) great reason to keep my vice of choice!
PS
Woman Empowered: Hot.Fierce.FREE, is HERE, and we start this coming Monday gurrrrlllll!
5 Weeks 1:1 with Katrina Ruth to Light You on Fire, Shift Your Body, Life & Self-Worth Shit Once and For All, Connect You Back to EXCELLENCE and FUN In All Areas, and Get You Finally Pressing Play As You BE Your Best, LIVE Your Best, and DEMAND the Best, Period, The End!
>>> PM me now for the lowdown, AND the smackdown (when you listen to the audio overview I created for you!)
It's to admit that you've not being going all in on YOU –
Putting yourself on the back-burner for so long now –
HANDCUFFING your growth and the spreading of your own wings –
So intent on 'growing business and money' that you've not even noticed it was long ago time to cast aside the identity of yesterday and become the QUEEN AS FUCK WOMAN EMPOWERED who owns EVERY part of who she is and also takes care of it?
You ain't gonna see jack SHIT working in your life if you're not following the pathway from within, and in ALL ways being who you know you're meant to be, and creating from THAT place.
Yeah?
Yeahhhhhh.
So let's get you connected.
Tapped back in.
Saying yes first and foremost to YOU, and doing so FOR you, not for ANY freakin' outcomes.
And watch as the whole world opens up before you 
Woman, Empowered: Hot.Fierce.FREE, starts THIS coming Monday! Places strictly limited, and filling fast now!
5 weeks 1:1.
You and me.
ALL in.
To light you on fire.
Shift your body, life and self-worth shit once and for all.
Connect you back to excellence and fun in all areas.
And get you finally pressing full play as you BE your best, LIVE your best, and DEMAND the best, period, The End!
PM for deets. x