News
For The Girls – A Sneak Preview Of My New Blog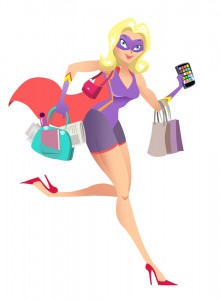 I am seriously super-excited, and for once it's not just because I read a great article on how chocolate can actually help you lose fat. No, this time I'm excited purely and solely because of something that I have done.
Let me give you a little background.
I've known for some time now that I want to launch a small business working with women (sorry guys, this one's really not so much about you!). I'm talking driven women, gals who are already in pretty darn good control of their lives and their health but just want demand – more. Women who want to be the best, physically for sure but also in terms of how they plan and live out their lives. Women, perhaps, like you.
So why do I want to work with these sort of gals?
the truth about me …
The truth is that I – like most people – relate very easily to those who are similar to myself, so I guess this is really all about me when it comes down to it! I have a true passion for coaching people who have similar 'A Type' tendencies to me, who are, in fact, already high achievers, but who have gotten a little bit lost along the road to getting in shape/optimal wellbeing/creating their dream life.
This is probably because I've been there before (that point where you can taste what you want but it keeps somehow sneaking away from you), and I know how much it sucks. How frustrating it can be to feel that you're doing everything right and yet still things aren't coming together. To wonder if you'll ever actually make it and should, perhaps, just give up.
It really does suck, doesn't it?
But you know what? While it's not as though I live the perfect life, I'd have to say I'm pretty close to my 'dream life'. I've quite literally dedicated the past 5 years of my career to learning how to do what it takes or how to be 'that girl' and I really do get so excited when I can pass on that knowledge to anyone, but particularly when I see the change and support that I can make for women of a similar nature to myself.
So the idea, the concept, the need even to create something for women has been there for a long while; it's just the coming together of it that's taken me seemingly forever.
But now I'm there. And hopefully you're going to join me very very soon.
The plan is finalised, the content has been created, and I'm nearly ready to let you all in on the details. There's a few things yet to put together, so I'm not going to tell you much more for today, but here's a taste of what you'll be getting
a new blog – where women take control of their bodies and their lives
Weekly FREE updates, articles, musings, and rants (just like you get here) – we'll cover everything from the truth about body sculpting, to the real lowdown on female fat loss, simple nutritional advice to suit even the busiest gal, tips for healthy and vibrant living, to dealing with overwhelm and the problem of trying to have it all
A copy of my new book – (if you missed my FB mention of that), it's free as well!
Each month I'll be interviewing an inspiring woman (truly some of the most incredible women you'll ever meet) – from athletes to accountants; the common theme is that these girls are all living their dream and hearing how they did it can galvanise you to do the same. I've already completed a couple of these interviews, and I gotta tell you – these girls are seriously motivated and passionate. You're going to love meeting them.
The chance to peek into my personal exercise, food and supplement journals and see precisely what I do to stay in shape
Member forums where you can discuss anything and have your questions answered.
Fun, friendship, and the knowledge that you're not alone
Lots of goodies and giveaways just for girls.
It's going to be amazing – and I can't wait to have you on board.
Oh – that busy sexy gal you see at the top of the post? That's my new logo for all of this; don't you just love it! My designer is brilliant 🙂
PS
Did you see this? SYDNEEEYYYYYYY!!!
New! 'Uplevel Your Shit' 2-Day Business Smackdown Intensive Mastermind in Sydney this April 23 and 24!
Want to spend 2 amazing days with me AND my in-house marketing ninja / COO of The Katrina Ruth Show Ash Gregory this April?
I'm putting together an exclusive and VERY intimate high-level LIVE mastermind event for high-level badasses who are willing to do the work to uplevel their shit … fast!
We're talking:
– exploding new client and audience growth (aka lead gen as fuck, the soul way)
– monetisation of YOU
– how to make money all day every day just for being you … you know, FULLY you
– automation of money flow and ALL biz growth / audience growth systems so that you can do even MORE of just being you and letting the whole thing flow
*** This is a HANDS ON implementation event, the likes of which I have not offered in 5 years!! Sydney ONLY! ***
The purpose of this time together, aside from of course ALL the fun and connection and shenaniganery, is for you to walk out ABSOLUTELY crystal clear on:
* The vision of the next level you it's now time to step into
* Your true from soul message and purpose work
* Your soulmate clients and followers, and EXACTLY what to do and how to do it to call them in on repeat, like magic, 'as if from nowhere', daily
* Your current / new offerings, from low ticket to high ticket, as well as a baseline model for how to go from idea -> launch the flow way on repeat moving forward
* Your sales funnel* Sales copy
* Sales methodology, marketing, advertising, the works
* Positioning yourself as the next level leader who you know you are, and how to show up accordingly
* Multi-millionaire money mindset, and your blocks to that SHREDDED
* What you need to choose, clear, own, BE in order to step fully into your badassery
* And much more besides (PM for deets)
You will also have fully COMPLETED:
– Your current/ new offers from low through to high ticket
– Your funnel / new funnel, from flow
– ALL required sales copy / sales pages and materials
– Any advertising / marketing extras you need in place
Aka we are working side by side to build this shiz niz OUT right there in the room!
Ongoing support (a lot) is included in this, with myself AND my team, and there is also 1:1 with me included.
This will sell fast. I haven't offered anything exactly like this ever, and anything close in 5 years, and places are strictly limited! The investment is of course not for everyone however FAR lower than what you may expect.
Pm me now for the full lowdown! #woot!