News
Being a SANE Superwoman!
Today's post is a guest post by Natalie Carter from New Outlook Fitness,  Natalie  currently writes for several health/fitness magazines and offers her expert advice to different health/fitness sites.
I'm a Superwoman, are you?
We all know life is what you make it, so what are you doing to make your life great. By no means are these following tips stuck in stone to live by, however in my experience with dealing with hundreds of women, we do need to step back and assess our lives before meltdown occurs. These are the real SUPERWOMAN tips. We aren't trying to kid ourselves here, it's not about adopting 4 extra kids, building an empire and volunteering for UNICEF on the weekend. It's about happiness, fulfillment and allowing the light inside you to shine bright. How many of these SUPERWOMAN tips do you follow?
Sleep and live longer. Recent studies, published in the journal 'Sleep Medicine" have shown that 6.5-7.5 seems to be the magical amount of hours sleep to increase mortality. Try to sleep within the hours of 10pm-6am to fit in with your natural sleep cycle. Studies aside, do what works for you. Many highly successful individuals live long, happy lives on 5-6 hours of sleep.
Utilise your time well. You shop, you work, you look after children (and husbands!) and you workout. It's important to understand what roles need to be fulfilled but you also need to take a break and not feel guilty about it. A mini power nap or a pedicure should be enjoyed regularly. We live in a high tech society so use it to your advantage; online grocery shopping saves time and tantrums with kids. Savour your "me" time, don't feel guilty.
Practice what you preach. Our morals make us the women that we are. Stay true to who you are. Integrity is a highly prized quality, if something doesn't sit well with you then speak up and stand for what you believe in. If you specialise in something, step back and take your own advice.
Eat clean and exercise regularly. Avoid alcohol where possible, always opting for at least 3 alcohol free days. Use exercise to de-stress not a bottle of red. Always include weight training. Lift heavy to build lean muscle tissue and decrease your body fat. Don't get caught up in the excessive cardio cycle many women fall victim to. The simple practice of removing the process foods from your diet in place of proteins, greens, moderate fruit and nuts is key to longevity and optimal health. Eat like a caveman, look and feel like a goddess.
Research your fitness and health information well. Don't believe the latest fad diet or women's mag shock "Hollywood OMG best diet", seek professional guidance and only follow advice from qualified fitness/health professionals. You go to the hairdresser to get your hair cut right? So don't go it alone on the gym floor or during your workouts. A great trainer can point you in the right direction and assess your goals regularly. When we get great results our motivation is sky high.
Work through your limits. It's key to push boundaries in all facets of your life. Step outside of your comfort zone. Make a new friend, push out a few extra reps or learn a new skill. Do the things that scare you and remember it's ok to failure but it's not ok to not try.
Only you can make yourself happy. This is major! Yes, a family, partner, great house and job make life awesome however there is no point to it all if we aren't truly satisfied and happy inside. What motivated you to wake up in the morning? If you detest your current job, learn new skills to change roles or careers. If you love what you do, work doesn't feel like work. That works conversely too, if your goal has always been to settle down and become a housewife, is the corporate life of 60+ hours per week, really for you? Don't be afraid to ask for help. Get some clarity and make every day a bright one
Manage your time well. Schedule in your training, work, socializing, romance and family time. It doesn't always work for everybody but for those that like and crave routine it has huge benefits. The key is intention, if the intention is there it's just a matter of getting it do. Find motivation quotes to help you when laziness strikes.
Always value your worth. Simple- You are worth millions, believe it!
Never say never. Don't accept no for an answer. There is always a way around a problem, let's find the solution. It's not about being an argumentative so and so but it's worth adding in your two cents if you believe there is a better way. You will find this works across all aspects of your life. Work, training, with the kids, with your partner and also your friends. Listen and learn from those around you.
Natalie Carter is the owner of New Outlook Fitness, in Sydney and has been helping people transform their lives and fitness levels for over 10 years. Her down to earth, fun attitude is key to achieving awesome results for her clients. She also currently writes for several health/fitness magazines and offers her expert advice to different health/fitness sites. She aims to break the cycle of dieting and poor training practices by providing people with quality training techniques and sound nutritional tips and information.  Check out www.newoutlookfitness.com.au for motivational tips, free workouts and recipes.
Don't forget –
Life is Now. Press Play.
Kat x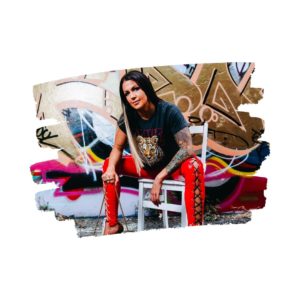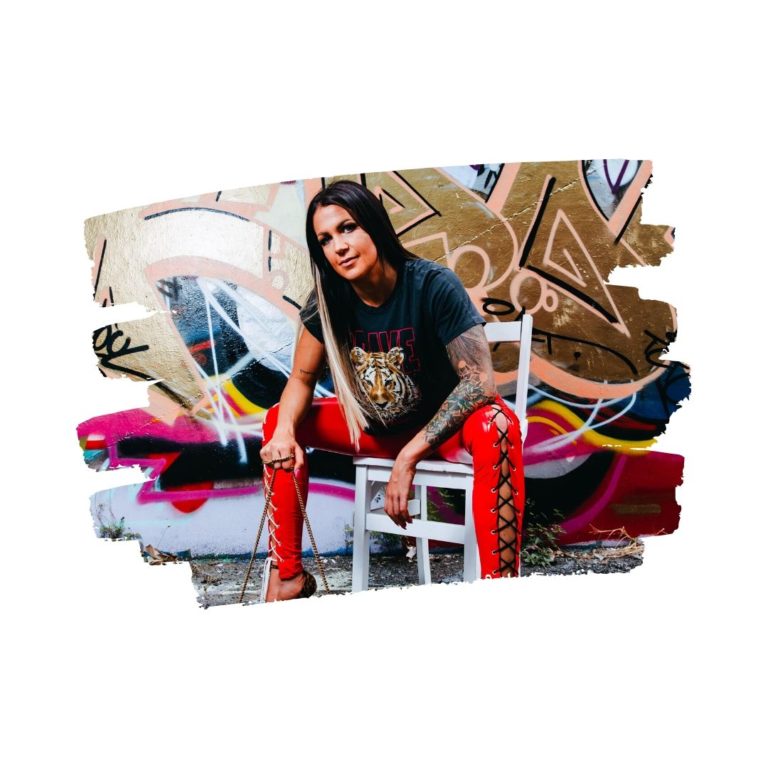 P.S.
I decided, once upon a time, to make $100,000 in a month! I kept on deciding! It took a little time … (far less than I thought, actually, in the end) … but it happened.
Since then I have decided my way up to over 4x that per month.
I have produced this level of income at The Katrina Ruth Show for nearly 5 years now. (6-figure months and eventually, starting 9 months after the first 6-figure month, multiple 6-figure months. Consistently!).
I have also mentored countless badasses in the online (and offline!) space who have, during the time mentoring with me, and / or afterwards, achieved this 'milestone' income goal as well.
I am known in the entrepreneur world for flicking the damn switch for the called ones.
One of said called ones asked me a week or two which of my existing courses would be most helpful for understanding the mindset of myself and my clients who have hit and surpassed the 100k per month goal! Understanding the mindset as well as the strategy, or whatever else was part of it.
I said I'll have a little think about that … and then instantly I thought – "huh! Why do I not have a course on that! That would be a GREAT course!"
Guess what?? I NOW HAVE A COURSE ON THAT! Well .. it opens officially tomorrow! But there's a sneak attack secret-y sort of thing happening already.
>>> The 100k Per Month Formula just opened for registration! <<<
For the Entrepreneurs Who Were ALWAYS Gonna Run the Damn Thing!
10 modules (all new live content)
11th bonus one (duh)
3 insane extra bonuses (one is an entire brand new course on finding and building your Soulmate Team .. I'll be launching this after THIS, at $199, but you get it free in the 100k Per Month Formula!). Another is an entire 30-day mindset course on 100k+ mindset, with daily journal prompts. Yes, this is a BONUS, in addition to the 10 modules + 1 + (did I mention!) Q&A hotseats and more with me.
I am so excited for all of this!
People have been signing up already. I may have done a secret sneaky stealth launch to a few peeps, and they hopped RIGHT on, especially when they saw how freakin' wow the vibe was not to mention OH – the VIP / Super VIP options. You gotta keep your eyes peeled!
Full Sales Page + Success Stories + ALL the Vibe of the 100k Per Month Formula coming in the official launch May 28! Join Now in the Secret Drop and Receive the 'Stealth' Bonus … this extra bonus goes away once the launch officially goes live tomorrow!
Shhhh deets below:
Time to decide freakin' bigger baby.
It's go time.
LET'S GO.
Amen!