News
57 Quick'n'Easy Ways To Boost Your Energy And Lose Weight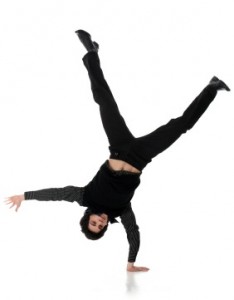 Looking and feeling the way you dream of doesn't have to be the arduous task that it so often seems. When it comes down to it, the people who are most successful – those who look amazing and positively brim with annoying energy – are those who simply live their lives a certain way. They do small things (and occasionally big things) every day that keep them ever-close to their goals. They make fitness and health a habit; part of who they are – and this means it really does get easier every day.
Why not set yourself a challenge to incorporate just one of these tips into your life every day. I guarantee that, over time, the changes you'll notice both inside and out will be tremendous.
Take a 3-day break from grains. All of 'em. Yep, that includes corn, rice, millet, even spelt.
Substitute plenty of fresh green vegies instead
Take 10 minutes to perform slow stretches first thing in the morning
Take 5 minutes to lie on your back and breathe slowly through your nose in the evening
Take a lunch break – outside of the office
Sit up straight and smile. Now.
Leave your desk for 5 minutes every hour without fail. Walk around as much as you can. If you think you'll forget, set an alarm on your computer
Eat less food
Drink more water
Swap the mid-afternoon processed snack for some fresh berries with plain full-fat yogurt
Move more
Move more
Move more
Eat a good breaky (no, that doesn't mean cereal – make sure it has some protein)
Add a pinch of certified organic sea salt to each bottle of water. The minerals will help to hydrate and energize you.
Cut out the lattes and switch to a fat-loss coffee: black with cinnamon and an inch of double cream. Seriously!
Tell someone you love them
Tell someone you love them and really mean it
Go to bed when you're tired. You don't really need that extra 30 minutes television
Bite your tongue on the "why do you never" complaints and tell your partner you're so lucky to have them
Swap the machine gym-program for a blasting functional circuit
Help out a stranger
Spend a week on green tea instead of coffee (give it a week as the first few days might just be hell)
Stop adding sugar
Stop eating sugar
Fast for a day .. or even a meal
Swap the chocolate bar for raw nuts
Use stevia instead of artificial sweetener
Get up when the alarm goes off and use the snooze-time to jot down 5 things you're excited about in your life
Have sex
Have sex like you mean it
Load up on the Omega-3s. They're one of the smartest fats for health and weight loss
Boost energy, performance and metabolism with another smart fat
Challenge your body in the great outdoors – try frisbee, tossing a ball around, doing some beach or hill sprints, or just going for a walk
Think about what's really important to you and then put aside time for those things each day – even for just 10 minutes
Take a TV fast for a week. Not only does your metabolism slow down like crazy in front of the box, the radiation isn't doing you any energy-favors either. Who knows, you might actually find you like your life!
Make time for friends and don't cancel
Hang out with an energetic and happy person for a day (if you can handle them that long)
Drink your water quota. Multiply your body weight in kilos by 0.033 to find out how many liters you need. Fill a couple bottles with the required amount so you can keep track throughout the day.
Follow-through on the workout you don't feel like doing
Invest in organic food and notice your satisfaction increase
Shop the outside aisles of the supermarket only
Better yet, shop at your local or farmers market and enjoy the virtuous feeling of real-food purchases
Cut out the cardio – unless you want chunky fat aerobics instructor syndrome
Eat protein at every meal – animal protein. And hold the starch.
Do it now (whatever you've been putting off)
Don't do anything unless it's really important – the most useless passing of your life is the efficient completion of something that doesn't matter
Write down your food intake for a week. Be ruthlessly honest
Surround yourself with people, books, websites that inspire and lift you up. Celeb-gossip updates do not fit into this category
Steam your vegies rather than boiling them
Better yet, eat them raw once in a while
Eat slowly – wait till your food is liquid before swallowing
Wait 30 minutes before deciding if you really need seconds/dessert
Make exercise fun – go dancing, chase a child (preferably one you know), take an unusual class, or try something outrageous that you've always wanted to do, like white-water rafting
Make up your mind to be energised, motivated, and happy. It really does make a difference. And never forget –
Life is Now. Press Play.
Kat
Don't forget to leave a comment on this post in the 'post a comment' section just below. If you're reading from RSS or email you'll have to enter the blog to do this. You can do that by clicking on the title of this piece. 'Post a comment' is at the article end, right under the 'share this' and 'related posts' options.
If you haven't yet subscribed to this feed, what are you waiting for? Do it now. You can choose either email or RSS by clicking here. If you enjoyed this article please forward to your friends. Thank-you!
PS
Expansion.
10 Days of Live Soul Transmissions, to Help You Find and Follow the Messages Within
Day 1) Trust
Day 2) Certainty
Day 3) Self-Belief
Day 4) Empire Creation
Day 5) Your Deepest Message
Day 6) Following Soul Guidance in All Areas
Day 7) Faith vs Fear
Day 8) Accessing Flow, and Superflow
Day 9) Expanding Time
Day 10) Expanding Money
Every day will be a LIVE soul led transmission.
This will take place on Facebook video, held at a variety of times in order to account for varying time zones, and scheduled only once we have begun. Our daily soul transmissions will be guided from MY higher self and directed from and for YOURS, to help you find and FOLLOW the messages within. The messages of your spirit, your consciousness, of the who you've always been and yet have managed quite well to cover up a lot of the time.
This is about stripping away –
And getting back to the CORE.
We'll dive day by day into the above mentioned areas –
And you'll receive all content and bonuses to keep for life.
There will be daily spirit prompts which you'll receive after each training.
And plenty of time opportunity connect with me throughout, receive transmissions direct to YOUR questions, and absorb more even than what comes through on the trainings, via the energy we'll create in this collective!
It's very rare for me to know in advance exactly what is coming through day to day.
I certainly don't have the details of each day's content. But I know that these areas have been on my heart to talk about, in particular around belief, around certainty, around living from FAITH.
We know that exactly what is meant to come through for you WILL, and then some. And that if you intend and allow for it to, it will change, most likely before we even begin, due to your energetic commitment, the direction of your LIFE!
Meaning: direct it back to absolute soul alignment.
*** NEVER Seen Before Bonus! ***
As part of this, I've been guided to offer a NEVER before seen bonus … one I feel super vulnerable about sharing!
It's the exact journaling I did to allow the download of THIS offer through. How I allowed the idea to bubble up. You'll see my doubt, uncertainty, annoyance. You'll see what I discarded. How I went through the layers. And how I KNEW, this was the one.
I'll ALSO add in copies (screenshots) of my conversation with my COO Ash, where I was talking through the idea and allowing it to come to life.
I want to show you the exact Idea to Launch process!
This bonus alone is EASILY worth the cost of this program, particularly when you hear the mindset side of it, in terms of STAYING THE COURSE and refusing to back away from my self until the idea showed up!
I refuse not to create!!
AND, when you register for EXPANSION today (and how could you not?!) you'll also receive early access to the Pre-Work. This is ALSO never seen before, and brand new just for you – and it's a guided meditation on remembrance, to help you connect back to deepest self and the most certain truth of your destiny, before we even begin.
Perfect priming, for when we expand RAPIDLY into all that is coming through in this work!
Of course I could now go on and on here, about what I could or should have charged for this, and what it's actually going to be …
Or about all my accomplishments on line and off, with money, with purpose, with passion, with flow …
I think you know all this anyway. Even if you just me! Your soul feels what matters. And that's ALL that matters.
But I will say this:
You've always known it's supposed to be about ALL that is inside of you. That it's meant to COME from a place of purpose, passion, and SUPER super flow. And that if you just.freaking.trusted, and showed up FULLY from that place, you'd be living in a different reality already.
THE ONE INSIDE OF YOU.
If that's true for you right now, then LET'S GO CREATE THAT REALITY.
Right now
Press play for regular, (super fuck yes!!) upfront or payment plan
OR
Press play like a VIP, and receive the full course, plus 10 days direct photos or screenshots of my ACTUAL personal journaling, so you can see how I create and expand my life, PLUS a VIP only follow-on live Hotseat, where you'll receive a personal transmission just for you, if you'd like one! Payment plan also available.
>>> https://thekatrinaruthshow.com/expansion
We start Monday 17 December, US time!