News
How A Lack Of Sleep Affects Your Health And Your Weight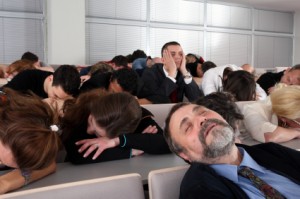 Part Five Of The New Nutrition Series
What I'm a about to say may come as a newsflash for some. But it's something that holistic (and even some conventional!) health practitioners have known for years. And that is this:
A lack of sleep or adequate rest can – despite a healthy diet and regular exercise – cause your body to become unwell and flabby.
And you thought you were doing a good thing by getting up at 5.30am every day to sneak in that extra half hour of cardio! The truth is that every time you don't get a full night's sleep, you accrue a debt. Sure, it may only be half an hour here, an hour there, the occasional night when five hours will just have to do, but even half an hour of missing rest every night adds up to an impressive 182.5 hours of sleep debt each year. Don't even get me started on those of you out there who 'pride yourselves' on functioning with just 5 or 6 hours. Believe me, you WILL be paying some hefty interest on that debt. In fact, you already are, you probably just don't realize it.
Ever experienced any of the following?
Mental fog?
Persistent head or neck aches?
Poor digestion?
Unexplained feelings of sadness or overwhelm?
Fatigue and lethargy?
Wildly changing moods?
Anxiety or panic for no real reason?
An inability to shift those last few pounds, or the frustration of an increasing waistline regardless of how hard you work out?
And those are just the direct physical reactions to a lack of sleep! What about the compensation patterns? The morning treats to get you through? The V's or Red Bull's or coffees, or even the regular Shiatsu massage? Good or bad, it won't help. Quick tip: sleep will.
Whenever you miss even an hour or two of sleep, your body sends a signal to your hormonal system to make urgent adjustments. If you regularly miss sleep, these seemingly small adjustments become patterns of imbalance – patterns geared toward enabling your body to handle the ongoing stress that a continued lack of sleep will surely bring about.
A Closer Look At The Effects Of Your Sleep Debt
Your Circadian Rhythm governs the release of hormones that charge you up in the morning and wind you down at night. Without a balanced sleep-wake cycle you will feel like you don't know which way's up or down, what time of day it is, and whether you should be eating, exercising, sleeping or just throwing your hands up and bursting into tears. Sound familiar?
The reason you feel so out-of-it when your rhythms are out of whack is that your body does not produce enough 'get-up-and-go' hormones in the morning. This means you find it hard to get going, likely have no appetite in the morning (a sure sign your body is under stress and in fat-storing mode) and will probably be driven toward sweet foods, coffee and other stimulants later in the day. This is one reason why not sleeping enough often creates a vicious cycle of wiring yourself up all day and then not sleeping well again the next night.
By bed-time, your Sympathetic Nervous System, or SNS (otherwise known as your 'fight or flight' system) is so over-stimulated that you find it very hard to wind down. You know you have an overactive SNS if, come evening, you feel hyped up despite being exhausted underneath. Stress hormones like cortisol – usually an important part of dealing with life's challenges – are literally out of control, running rampant in your body. Not only will this prevent you relaxing or enjoying a good night's sleep, it will cause a chain-reaction one of whose outcomes is that your body starts to store fat more efficiently.
The fat-storing effects of an overactive SNS hark back to survival instincts – your body assumes that if you're under so much stress, and never taking time to wind down or fully relax, then your life must be in danger. From an evolutionary standpoint, this would generally mean food is not readily available, or you're fighting for your life. Either way, as far as your body is concerned, it's a safe bet that adding a few extra fat layers will enhance your chances of survival.
How To Pay Off Your Sleep Debt
Speaking from personal experience, it does take a little planning and effort to get out of a poor-sleep routine. A big part of that is simply convincing yourself that the benefits of 7-8 hours sleep each night will outweigh 'losing' the extra hours of potential productivity. But just how productive are you in that extra two or three or four hours that you don't sleep? In my experience, even those who manage to go flat out for weeks or months or years on just a few hours sleep always find it catches up with them somehow. Whether it's extra time and money spent on treatments to help you get by, or whether it's a full breakdown when your body finally decides enough is enough.
Five Steps To Quality Sleep
Establish a healthy sleep pattern by getting to bed within 60 minutes of the same time each evening. Same rule goes for getting up in the morning. This is because physical repair of your body takes place between 10pm and 2am, and psychological repair between 2am and 6am.
Give yourself a fighting chance to release sleep hormones by winding down for at least an hour before bed. No TV or computer! Instead, dim the lights, and quieten your mind. Try reading a book (not work related!), taking a bath, or just enjoying some relaxing music either alone or with someone else.
While we're on it, taking a bath around 90 minutes before sleep can help you to nod off. The rise in your body temperature, followed by a slow drop, will make you sleepy.
Food high in tryptophan can help you to sleep. Try organic dairy, raw organic almonds, or some turkey for dinner.
Stimulants such as coffee, alcohol or sugar are a big no-no in the evening. Even if you do fall asleep, these stimulants will prevent the proper release of melatonin and other sleep hormones. This will mean a poorer night's rest, and a sluggish start the next day.
Don't feel as though you need to make all these changes at once. Whilst that might be ideal, it's much more realistic to take small steps. After all, you wouldn't try to pay off a massive credit card debt all at once, would you? Even though it might be nice, it's just not possible for most of us. The best way to pay off your sleep debt for good is to acknowledge what needs to be done, and then set a weekly or daily goal to bring you closer to achieving the big goal. Why not choose one of the above points as your sleep goal for this week. Maybe you can work on consistent bedtimes for the next week or so, and then start to add in some of the other points.
And if you find yourself tempted by a trashy TV show, a big piece of chocolate cake, or the lure of surfing the net late at night, repeat after me:
'Not getting enough sleep will destroy all the hard work I've put in at the gym. It will mean that my body stores fat more efficiently and that even if I eat 'perfectly' I will continue to gain weight. I deserve better than this! And I'm prepared to do what it takes to preserve my health, my sanity and my waistline'.
You do deserve it. Don't you?
Don't forget –
Life is Now. Press Play.
Kat x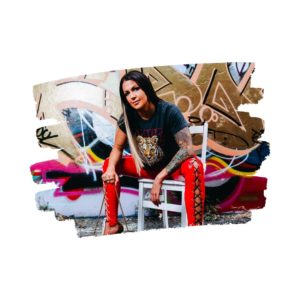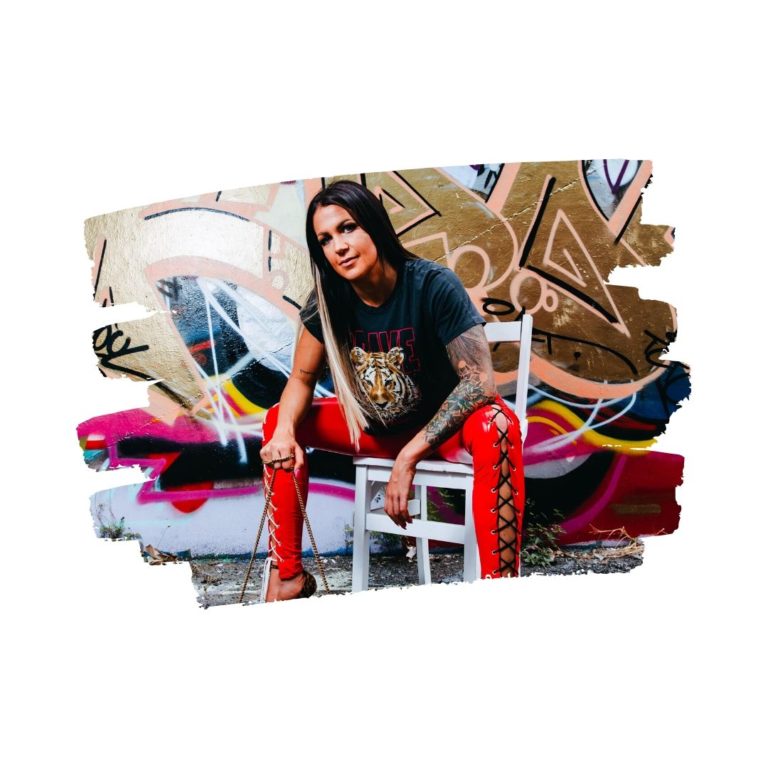 P.S.
It's time to say yes to the fun and shenaniganery and unbelievable freaking FLOW yes power of accessing all of you.
Of ACTIVATING the next level version of you who you KNOW you're already meant to be.
Soul Shifts & Money Making Online is HERE!
For the Crazy Ones Who Are Ready to Go All In On Soul, the Abundant AF Way
Women and men who know they were born to make millions, impact millions, and even change the world. Women and men who know they can HAVE IT ALL.
Leaders who are the crazy ones. Messengers who are the change-makers. The ones on the edges, and hell yeah wanting to stay there, so they can quickly, quickly, slip away –
When needed –
And back to their own world.
If that's you, you know it, because somewhere in the world inside your head –
You found me
And this community
Of crazy as all get out leaders
Who would do anything to get away from everyone
And everything to band together, when we find each other
And if that IS you, and even though you've no idea yet what your soul is saying yes to you still feel and know that it IS,
Then let me tell you:
It's time, quite simply, to drop back into you,
and to understand and also LIVE by the truth that everything you've for so long now been holding at arms length,
the money, the business, the flow yes you life, yes ALL of it,
comes from that place.
It's time –
for SOUL SHIFTS & MONEY MAKIN' ONLINE, with Katrina Ruth!
19 Days with 8-Figure CEO Katrina Ruth to Unlock the Deepest Core of You, and Explode it Forth Onto the World, in a Way That Makes All the Monies and ALL the Impact, Now.
We begin, Friday August 14!
Daily deep dive training module on a particular topic of Soul Shifting & Money Makin' (details below)
Daily workbooks to take you further on what you heard and saw and learned and were FLICK switched on
Daily journal exercises to excavate your soul ALL the way down and out and remembered to where it should be
Daily implementation suggestions and asskickery for your biz and money and life!
As with anything, your decision should be based around your commitment to NOW become who you know you're meant to be … to 'fuck the how' … to trust and have faith that when you let go, choose to surrender and trust, and let me hold that space for you and also of course lead and guide you … rather than on idea that everything has to be mapped out or considered in advance.
Your soul knows the way.
And always has.
And I am literally the best person in the world at helping you to connect in to that, with certainty.
I know you've always known that you have a calling –
And that you were born for more –
You have FELT things, deep inside of you, maybe since before time even began, and over time the whispers just get stronger, telling you –
It's time
it's time
it's motherfucking TIME
to step up, to be all that you came here to be, to break COMPLETELY free from normal, to do something EXTRAORDINARY, to FULLY shine your light, and yes, also, of course –
to make a FUCKLOAD of money doing so, impacting ultimately MILLIONS of people with your work, and truly unleashing something powerful, beyond what even YOU can imagine …
and to go to bed every damn night KNOWING you were all of you.
Decide What You Know You Must. It's Time. And the NEXT LEVEL IS AVAILABLE FOR YOU.