News
Bikini Body Shopping – How To Be Ready!
At first consideration, it may not seem like going bikini shopping this morning straight after my treat meal at the Pancake Parlour was the smartest idea. A very full belly and the Seafolly changing room mirrors are two things that shouldn't come in close contact.
Or should they?
I don't know about you, but when I'm on holiday I like to enjoy a few extra glasses of wine, a tad more than the standard amount of carbs I might otherwise have, and definitely the occasional dessert.
So perhaps baring it all (if only to yourself and the insistently interested sales-girl) straight after indulging is the smartest way to make that tough decision?
Here are some of my other top tips for braving bikini shopping – and bikini wearing!
Read this holiday damage-management guide, written by Charles Poliquin. Numbers 7 and 9 are my favourites. The whole article is pretty darn useful actually, at least if you plan to enjoy yourself without losing complete sight of everything you've worked hard for this year.
Be brave, be honest, and shop after eating. It doesn't have to be a treat meal, but hey, let's be honest – you do eat when you're hanging out on the beach, don't you?
If you have an athletic build, avoid ruffly-type-things. I'm pretty sure they were designed only for models of the stick figure variety. Patterned is fine, but not too fussy or you may feel more chunky and less toned/muscular.
If you like to actually run around and have fun in your togs, do NOT buy a boob tube bikini. Unless you have zero boobs I guess. Which I pretty much do, and it's still a nightmare as bits pop out where they shouldn't!
Invest in quality material that covers the bits you want covered. Brand-name bikinis aren't cheap, but they also don't fall off the first time you jump off a diving board into an icy river somewhere. Trust me, I'm talking from experience.
Finally, grin and bear it. And rest assured in the fact that nobody is analysing your body in a bikini or bathing suit the way you are. Besides which, you look fabulous 🙂
Remember –
Life is Now. Press Play! 
Kat x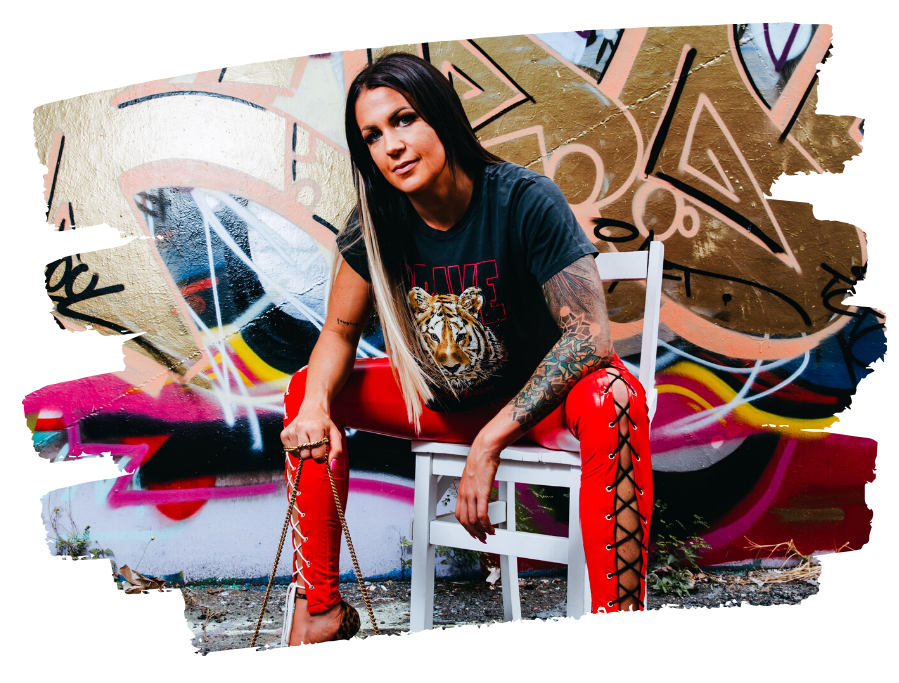 PS.
The Rebel Millionaire Coaching Certification:
The Only Coaching Cert in the World Where You'll Learn How to Explode the Damn Thing By Being Fully You, and the Place? You Just Become It.
Fuck What They Told You. Unleash The Madness Within. Get Paid Like a Mofo to Be YOU. Build the Damn Coaching Empire You See Inside You, Not the Boring AF One You Almost Convinced Yourself You Should! Oh, and?
Become Fully Certified as a Rebel Millionaire Coach While You're At It.
The Rebel Millionaire Coaching Certification starts live for 2022 intake on October 10.
6 months with me to unleash your fucking crazy. And build the damn thing, FULLY, on.your.terms.