News
Do You Have Silly Beliefs Holding You Back?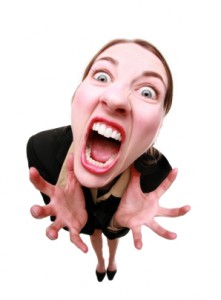 Read time: 2 minutes
AUGHHHHHHHHHHHHHHHHH. And GRRRRRRRRRRRRRRRRR. I am so brimming-over with anger and frustration right now that I just might self-implode. I'm trying really really hard to enter a zen-like state and get over it, but MAN am I ANGRY. Don't worry, nothing life destroying happened to me. I haven't had my house burgled or sustained any sort of injury. My loved ones are all well and fine and nobody has so much as infiltrated my chocolate stash. No, the anger I'm feeling right now is the kind which stems from normal everyday annoyances. When simple things don't work out the way they should.
I'm about to start day one of Charles Polquin's Training the Female Client Special Considerations Seminar in Floreat, Perth. I can't wait, not least because I think (not sure) that we'll be going through a workout today and this will be my first time being trained under Charles' tutelage. I'm also really excited about having a muscle testing consultation this morning with Bob Gueil, one of Charles' Biosig CE guest teachers. We learned muscle testing from him last week and it was fascinating, to say the least.
But I digress.
I got up early enough this morning that I could get to class in time to have a coffee and whip out a little bit of writing, just to clear my mind. I get really really antsy when I don't write regularly, and in the past week over here I've managed only one 20 minute session. Words. Must. Get. Out.
Long story short I waited 40 freakin' minutes for a taxi, during which time I called 6 times and was told that obviously I wasn't standing in an obvious position because they couldn't find me. Never mind I've been picked up there every day the past week and never mind I was STANDING ON THE HIGHWAY WEARING A BRIGHT BLUE TOP AND RIGHT NEXT TO A DOUBLE MAN-SIZED SIGN SAYING ' No. 228'. Again I say GRRRR. Although to be honest I was nearly in tears by the time I finally got in a taxi, so 'ruined' was my idea of how the morning should go, and of how crucial it was that I not be late.
silly beliefs stealing my peace
Sitting in the taxi, though, something occurred to me. This might have been helped by the classical music the cabbie was playing although I do like to think that all the self-help education I've invested in over the years sometimes surfaces when reality demands it. Anyway, it hit me that I was reacting to something I had no control over, and doing so based on my expectations of how things 'should' go. My idea of how the world – or life – is supposed to work.
Have you ever done this? For sure, right? And if you think about it, it's kind of a ridiculous way to behave. Why should a taxi come in a certain period of time? And why should my idea of having a great day today depend so firmly on spending time with a coffee and my thoughts before class?
when rituals get ruined
We all have little rituals that work for us. Some important rituals for me are said time with coffee and pen (okay, Mac keys), along with a necessary minimum of workout time. Sleep and good food also factor in, but time to myself in various ways is probably the most important. And the reality is that if I don't get those things – even for a short period of time – I get insanely grumpy. I try to hold it in, I really do – particularly if the loss of control is due to traveling, or being with other people – but I'm not always so good at it. My husband says that everyone in the room, nay street, can tell if I'm not happy about something. Sorry to those of you who've experienced this.
Do you lose it when things don't go your way?
Recently I sat down with a client who has been having a tough time getting results. Certainly there are many things she acknowledges she's not doing 100%, and with a small child at home plus running her own business, I totally understand. But that aside it's also true that she is finding it tougher to lose fat than what some other women – or men 🙂 – may do. When it comes to fat loss and improving health there are always highly individual, often toxicity or hormonally related, reasons why some people get seemingly effortless results while others battle for years. But – at least to an extent – there is also just the simple fact that it's tougher for some than others. You may have experienced this yourself; perhaps you have a friend who can eat whatever they want, does little or no exercise, and still looks amazing. And you can console yourself all you like with the knowledge that they're probably 'skinny fat' or are going to end up with osteoarthritis but really – we all just want to look a certain way that we consider ideal, don't we? And we consider that if we put a certain amount of time and effort in – particularly when it fits the norms of what we 'should' have to do to get results – well, then, results should automatically follow.
it is what it is
I know some people absolutely hate the saying 'it is what it is', and perhaps I just respond well to corny platitudes, but there's something so intrinsically simple yet profound about this idea. The truth is that your life will not always turn out how you plan. I don't mean to imply that we are responsibility free, because I do quite firmly believe in the law of attraction and creating your reality. But I also think sometimes we need to re-assess what we consider fair, or realistic, or even true. If you're so caught up in your idea of how things should be, you can miss a lot of really wonderful opportunities to just enjoy the present and go with the flow.
Take the taxi example – the 45 minutes I spent waiting was all outdoors on a beautiful sunny morning. Viewing things a different way I could have reveled in the chance to soak up some much-needed Vitamin D and – if I got really desperate to be productive (although the idea of always having to be productive is probably another silly belief I need to get over) I could have whipped through my emails on my phone or iPad. And regardless of whether or not a positive side can be found in every situation the truth really is that we do have the power to determine our emotional and physiological response to any circumstance. In the end, I chose to let the anger go and enjoy the day. And why wouldn't I? The sun was shining, I made it to the course in one piece, and I even got a blog post out of the whole affair.
Over to you – can you think of any silly beliefs that are robbing you of your peace or holding you back from greater joie de vivre?
Don't forget –
Life is Now. Press Play.
Kat x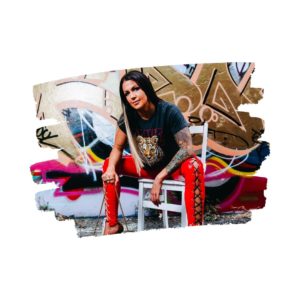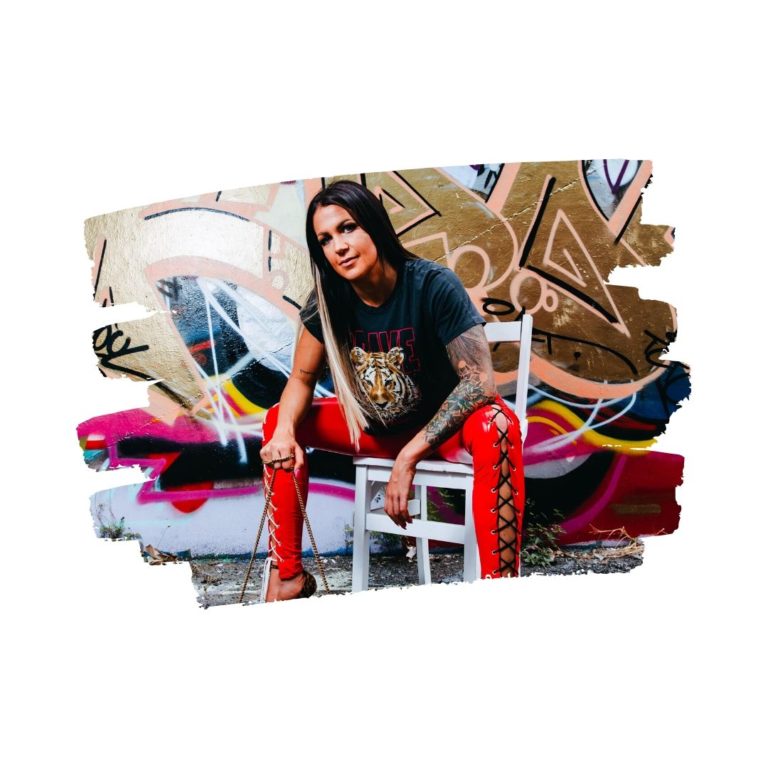 P.S.
I've been doing 100k months (and 4x+ that) since December 2014. I have mentored numerous badass peeps as they crossed that milestone. Now, for the first time ever, I'm taking you into the thought processes, patterns and also showing-up-edness of peeps who do THAT, while simultaneously teaching you how to access, activate and act from the deepest and truest blueprint of YOU.
My brand new digital course, The 100k Per Month Formula is HERE!
Are you sick of trying to teach and shift everyone else on how to expand their mindset and capacity to receive, and wondering where the person is who is going to hold THAT level of space for YOU?
Are you so.freaking.done with EVER having to tell yourself that the next level you're looking for requires you to do a, b or c that you don't wanna do, would rather claw your eyeballs out than do, thank you very much, and deep down don't believe you have to do?
DO YOU NEED SOME KAT IN YOUR LIFE TO KICK YOUR BUTT WITH ALIGNMENT AND LOVE AND MAYBE SOME BONUS BOOTY SLAPS TO WHERE IT'S MEANT TO BE?
The 100k Per Month Formula 

💃

💸

🔥
Registrations are off to a ROARING start already. And no small wonder, when you see all that we're doing.
10 modules + one extra (stealth!) one.
3 killer bonuses (including 2 entire new courses)
All new live course, starting June 8.
For the Entrepreneurs Who Were Always Gonna Run the Damn Thing.
You and me and a group of like-minded revolutionary leaders who specifically desire THAT money goal (and beyond) and know that they know that they know that it's where they should be.
Who are willing to do what it takes,
no matter what it takes,
until it takes,
AND THEN KEEP GOING.
To get there.
With integrity and soul and badass truth and BELLS on.
https://thekatrinaruthshow.com/100kpermonthformula
Check out the bonuses! 🔥
>>> Soulmate support $199 bonus.
A course I'm going to create alongside this one, and sell separately for a full $199, is on building a soulmate team. You will see me launch this at some point in the next month or so. You get this entire course FREE as a bonus with the 100k Per Month Formula!
>>> Mindset of a 100k Per Month and Beyond Entrepreneur –
I'm creating 30 days of journal prompts and mini asskickin' messages for you that go into the mindset of a 100k per month (and beyond) entrepreneur, in order to drop you deeper and deeper into being that person as we go. This is based on what I have observed in myself as well as the MANY badasses on and offline who I have coached who make this sort of money. This bonus could and likely will be sold separately for $199 as a home-study course!
>>> Q&A bonus!
My Q&As are famous for being one of the ways the GREATEST gold and magic comes out from me! You will have live access (and / or replay access) to two Q&A only sessions recorded JUST for 100k Per Month Formula students, and you'll be able to ask or submit your questions on these!
>>> Pay in full bonus!
Claim your place with the upfront payment choice (regular, VIP, or Super VIP) and receive an exclusive and UNAVAILABLE FOR SALE 'Fuck the How' Katrina Ruth graffiti T. Hot off the press, and just for you!
Everything you need to know and feel + your place here! https://thekatrinaruthshow.com/100kpermonthformula