News
Do You Know This Killer Tip For Fat Loss?
Do you know that there is a killer nutrition tip for fat loss that you may not have heard of? Something that is somewhat of a secret even amongst us health professionals?
I'm talking about the impressive fat burning power of green smoothies, and let me tell you – this is nothing to shrug off. These babies really work!
Watch the video for all to be revealed …
The Green Smoothie Fat Loss Collection – On Sale Now!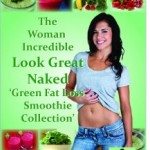 Along with my colleague, fat loss coach Tim Neal, I have created a fabulous 'Look Great Naked' Green Smoothie Fat Loss Collection just for you!
It is chock-full of delicious smoothie recipes that really work, including such beauties as the Lean Legs Smoothie and the Flat Belly Smoothie.
Click here to check out our Fat Loss Green Smoothie Collection and grab your copy today for just $7 – a fantastic sale price for only the next 48 hours!
And remember –
Life is Now. Press Play.
Don't forget –
Life is Now. Press Play.
Kat x
PS
Did you SEE did you see did you SEE what I made for you??!
As one of my #KatNinjas said yesterday when she first read it, "you can FEEL your boom in it Kat!!"
lol YES.
THE FUCK YES LIFE CHALLENGE IS HERE BABBBYYYYYY!
21 Days with Self-Made Multi-Millionaire Katrina Ruth, to Destroy Mediocre, and Become Unavailable for Anything LESS Than Fuck Yes (Fuck You!) Money, a Fuck Yes Body, Fuck Yes Relationships, Fuck Yes Frequency and a Fuck Yes Life
Burn the damn ships, here: