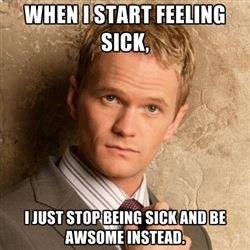 It feels like you're bored, and tired, all the time.
You're so damn TIRED, there's no way you can possibly do anything; the smallest things feel like a tremendous effort, and that's just the idea of them, not even the reality. You don't know the reality, because you're just too TIRED to do it.
You're so damn BORED, you just want things to feel fun and exciting again, but most of the time you've forgotten that that's even a thing. And how can you be bored when all you want to do is rest and when on top of it you're actually so BUSY and you have so much going on, even good shit going on?
But yet you are.
You feel listless. Colours don't seem to shine as brightly as they once did. Other people seem annoyingly chirpy. The weather bothers you no matter which way it's going. And everything you have to do seems so ENDLESS.
You feel sad. You might walk around and you smile and you smile and you smile, and you nod your head politely and you PARTICIPATE, but underneath and through it all what you feel is sadness.
"When will it ever end, and what is even the point?", you wonder.
But the inability to answer your soul's questions with something clear and firm and yes weighs so heavily upon you and feels so DAUNTING, so you don't even try.
You sabotage.
Of COURSE.
You binge and you consume and you swipe and you scroll and you imbibe and you numb and you rub and you moan and you distract.
Sometimes with things that could be considered GOOD distractions.
A lot of the time by doing shit you feel ashamed of yourself about, or just ANNOYED at how you can't seem to STOP.
To make it worse, it's these activities you feel as though you most look FORWARD to, because this is when you feel like all of the noise inside your head just SHUTS THE FUCK UP and you can forget for a moment, the pressure, the continual God damn pressure you feel to do something, know something, choose something, BE something, and besides, in a way, when escaping, you feel –
This is most when I am me.
You take tests, of course, to figure out why you're so down, so flat, so unmotivated, can't even.
Endless
Endless
Tests
You investigate pills
And potions
And fancy fucking lotions that are suppose to be asborbed through your skin and shit
You are NOTHING if not a diligent student of what it would take to be LIMITLESS, unstoppable, the BEST, and ripped and shredded as well as rich, duh!
You go to the talks … (when you can motivate yourself to get there) …
You read the books …
You listen to the 'right' stuff …
And you keep up with what's hot in the world of success! And dream life creation! And location free! And doing it on your terms!
Somehow getting through each day, despite how badly you just want to get AWAY all of the time, and REST, close your eyes, numb, or even, fade, away.
And even when you ARE up, and about, and doing, things, and perhaps you feel a little spark, like maybe this could be IT –
There's this feeling, somehow, of operating in a bubble.
You feel surrounded by a haze, a fog, a cloud.
You know nothing and you are nothing and you care about nothing, but yet you want ALL of it God damn it, and you were BORN for it God damn it, and you were SUPPOSED to be a fucking STAR and a LEADER and the world should shut up what it's doing and LISTEN when you speak!!
If only you knew what to speak ABOUT!
Or how to let it out.
And the best way you can describe all of this, the whole damn thing, the WHOLE DAMN THING that is your life, is that in spite of how fucking awesome you truly ARE, in so many ways, and despite everything we just agreed upon the truth is also you get your shit DONE, and you do take a really good amount of action, the BEST way you can describe it all is this:
You feel like you're biding your time.
You're living in limbo.
You're just waiting –
"Waiting for a train to go or a bus to come,
or a plane to go or the mail to come,
or the rain to go or the phone to ring,
or the snow to snow or waiting around for a Yes or No
or waiting for their hair to grow.
Everyone is just waiting.
Waiting for the fish to bite
or waiting for wind to fly a kite
or waiting around for Friday night
or waiting, perhaps, for their Uncle Jake
or a pot to boil, or a Better Break
or a string of pearls, or a pair of pants
or a wig with curls, or Another Chance.
Everyone is just waiting."
So you wait.
And you wander.
And you wonder.
And you SCREAM AND CRY AND RAGE at times.
And you SO desperately want to know how to SHIFT this stuff, and it feels as though you've travelled to the ends of the earth to try to figure it out and you really would spend anything, do anything, try ANYTHING, and you pretty much HAVE!
But yet here you are.
Still not sure.
Still not scared.
Still so stuck.
And STILL
Fucking waiting.
This is what it feels like, when you don't do your purpose work.
This is what it feels like, when you don't do your purpose work.
This is what it FEELS like, when you don't do your purpose work.
And perhaps you think –
You need to take a trip.
Get a new lover.
Shake things up.
Mix up your routine.
Take up a new sport!
Spring clean the house.
Start taking some sort of fucking drugs or plants.
Choose a new religion.
Do something WILD.
Go a little CRAZY.
Show people you still have a beating fucking heart.
And I want to let you know, I want to let you know, I want to grab you and shake you and let you fucking KNOW:
STOP FUCKING WANDERING.
Stop searching so far and wide and all around OUTSIDE of you.
Looking for the cure.
Looking for an answer.
Looking for an injection, of God knows what.
Looking for the solution.
To the NEVER-ENDING FUCKING LIST OF AILMENTS which occur –
From not being you.
The answer is as it's always been gorgeous, and as it only CAN be.
Be who you were born to be.
And DO THE FUCKING WORK.
The real work …
That's all.
And also?
This:
Don't forget –
Life is Now. Press Play.
Kat x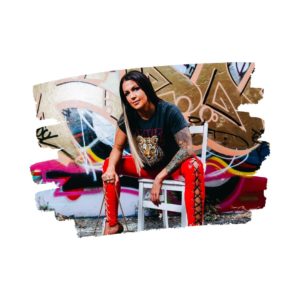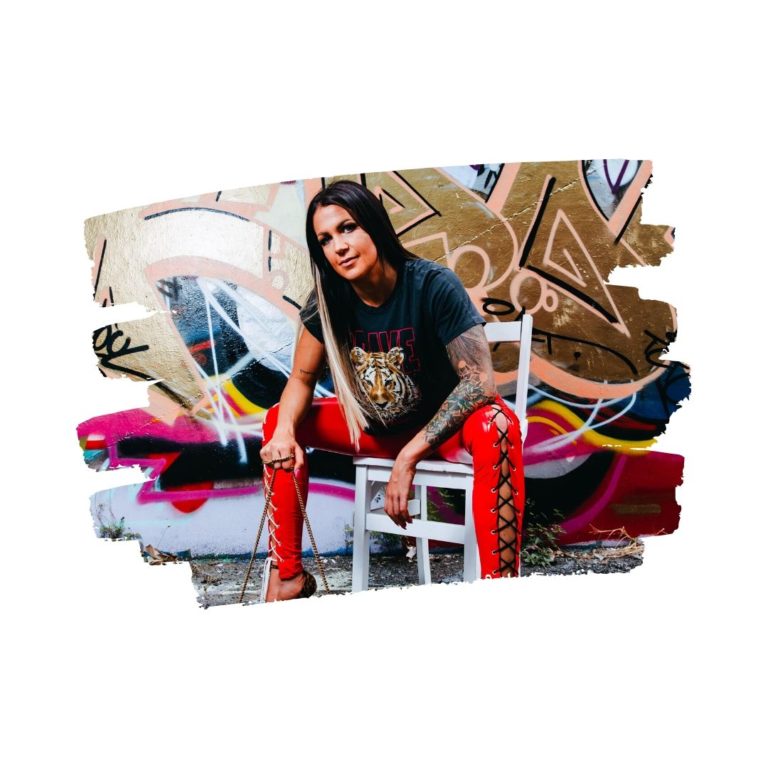 PS
I want to help you, for 30 days, and in actual fact beyond, but let's start there, sure –
go beyond the place you first had to get to, in order to be there.
You've always known there would be a time like this.
You've always known it would COME to this.
I'm talking about that it was always clear the time would come when you no longer could AFFORD to listen to your own bullshit about not being there,
and you had to just flick the damn switch and GO there.
30 Days to Package, Position, and Sell TF Outta You
Includes daily identity, energy, recoding work to JUST.BE.THE.PERSON, and includes DAILY sales and money makin' strategies you can INSTANTLY implement. Yes, 30 Days, 30 Ways to Make Mo' Money, Mo' Money Now. Taken from the BEST tools, strategies, and soul-led wanderings I've learned over the past 14+ years online to ultimately end up making now nearly 15 million $ online!
I want to show you just how much more money you can make, right now, by showing up bigger for your soul peeps, being bigger than your own bullshit about why you can't, or not yet, and just DECIDING to go all in.
Deciding? Plus adding some serious to the point effective mofo strategy which –
a) feels freakin' amazing for YOU, a big fat fuck yes in your soul
b) results in mo' money, mo' money now, regardless of what you're currently selling, how much of it, how big your audience is, or how far you still feel from where you're meant to be!
TIME TO TRANSCEND –
Transcend the noise.
Transcend the uncertainty.
Transcend the ramblings and shriekings of your fear mind.
Transcend the not being there yet, the not good enough yet, the don't know who or what or how your next level is yet.
To transcend the waiting.
Transcend the wishing.
Transcend the 'one daying'.
Transcend complexity.
And most of all?
Transcend the idea that there is a single fucking thing you need to do right now before your are allowed to ALREADY BE THE DAMN PERSON. Your soul already told you long ago that you've got this … now we gonna BACK it.
Time to get your damn stability, yeah?