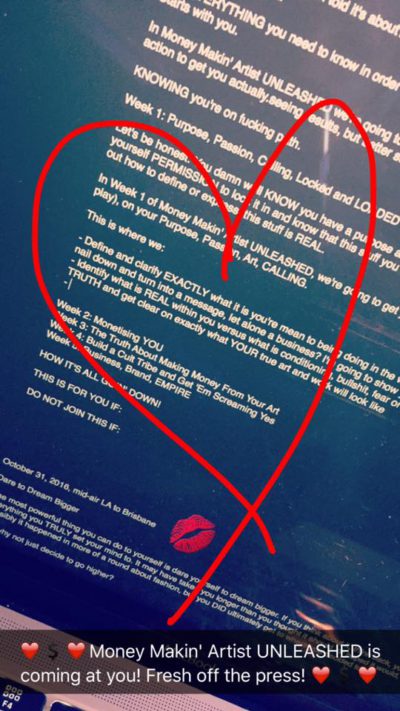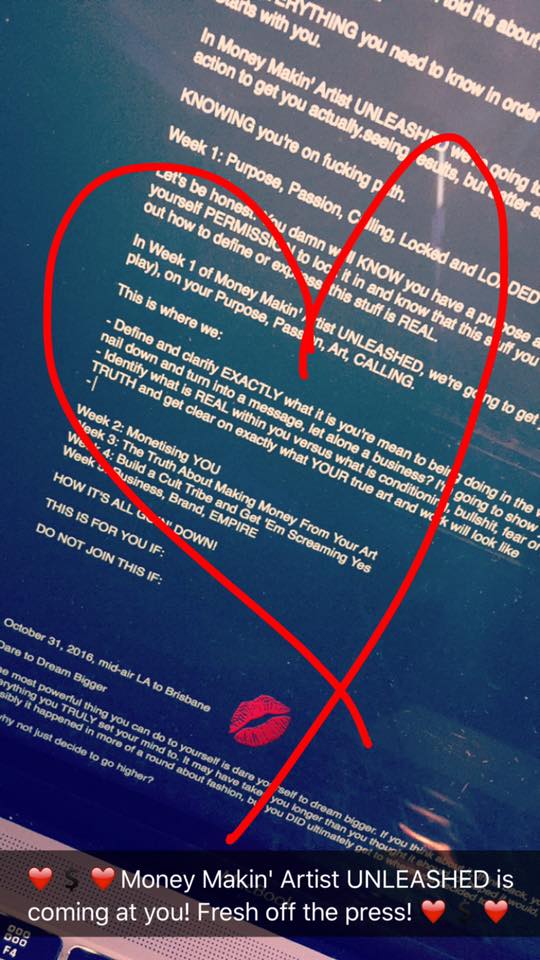 The most powerful thing you can do to yourself is dare yourself to dream bigger. If you think about it, think back, you've achieved everything you TRULY set your mind to. It may have taken you longer than you thought it should, or hoped it would, and quite possibly it happened in more of a round about fashion, but you DID ultimately get to where you decided to go.
So, why not just decide to go higher?
The only dreams you DON'T achieve are ones which were not really your dream in the first place, or not aligned, or you just stopped FOCUSING on them.
The ones you focused on, were relentless about, decided not to take no for an answer on? Those babies came to life, and I'll bet you're living a BUNCH of them right now.
So, why don't you just ask for more?
The truth is that you can't even dream a dream you're not also capable of achieving. It wouldn't even be possible to SEE it if it weren't within reach to have it! Don't you see? EVERYTHING you can see –
In your mind –
And feel –
In your cells –
Is given to you –
Because it's yours to create, to have, to live!
So, why not just dream FURTHER along into your vision, now?!
And I guess that's the thing, isn't it? You have to be able to SEE further along in order to dream further along and get further along. On the one hand you want more, so much more, and you know you're going to have it! But on the other hand, you can't seem to see what more would look like, so you imagine reaching the 'next step' instead, something safer, something REALISTIC, and so that's what you GET.
Do you want to know what's really going on here?
You need to stop being such a SCAREDY cat. You need, quite simply, to DARE to dream a bigger dream. And don't pretend it's not there, lurking, in the recesses of your mind already! You can feel it, you can sense it, you KNOW it's there, you just don't dare to LOOK at it.
So it doesn't get formed.
Which means it can't be dreamed of.
And thus it can NOT come to life.
I guess you have the idea that one day you'll just feel ready, and then you'll be able to really map out that end game; maybe even get there, but do you know what? You're going to be ready the moment you decide to be ready. And you can do that right NOW, if only you'd DECIDE to have the balls.
What it really comes down to is WHY WOULD YOU GIVE A FUCK?
There's no point dreaming big for the sake of it. It's NEVER supposed to be about pushing just because aiming higher is cool or more exciting or allows you to keep up. What we really need to know, ALL we really need for you to admit is WHAT IS THE REAL DREAM WITHIN?
What is it that would drive you more than anything, keep you awake at night and get you up early, keep you relentless, obsessed, unable to focus on anything BUT bringing that dream to life, what IS it?!
If you're not obsessed –
Then you don't know what it is to dream a true dream.
And if you ARE obsessed?
Then you'll damn well achieve, create, BECOME the focus of that obsession.
So, what are you obsessed with, what could you be obsessed with, what WOULD you be obsessed with if only you gave yourself permission to believe that anything could be possible; that's really what we're asking here. And WHY WOULD IT MATTER SO MUCH?
It's not going to work –
To try and create a false obsession.
The only way you can?
Is to have a reason so damn big you can't breathe for thinking about it.
But let me tell you this:
Eventually, if you REFUSE to let your dreams, your obsession, your passion, your WHY, rise to the surface, it will fade. You're a FOOL if you think it won't, if you think there's always going to be time, if you KID yourself about the idea that your dreams can wait. What, you think that one day you'll be old enough, bold enough, ready enough?
GET A FUCKING GRIP.
The VAST majority of people die with their light inside of them. You think you're so God damn special, just because you know you were born for more?! It will happen if you wake the fuck up and make it happen, plain and simple.
So for every day –
That you go to bed –
Telling yourself you CAN'T –
Not YET –
You're SCARED –
And that you don't even dare to LOOK and own up to what it is you want!
You announce.
To God.
And yourself.
And ALL of mankind.
That your dreams don't matter.
Not really.
That you don't want it.
Not really.
That you'll be fine!
No really!
STOP.
You have ONE life to live. It's THIS ONE RIGHT HERE. This is NOT a dress rehearsal! And do you wanna know what else? If you don't wake the fuck up and press play then SOMEBODY ELSE WILL DO IT FOR YOU.
No, nobody else can live YOUR life, but guess what? They can live out your dreams. And you will watch –
From the sidelines.
And you'll fume –
Or maybe cry.
And you'll KNOW –
It could have been you.
So STOP.
Stop fucking WAITING. WHAT ARE YOU WAITING FOR ANYWAY, a sign from God?! God GAVE you a sign when you were born. The mere FACT of you being born IS the fucking sign!
That you were born for more.
That you HAVE a purpose.
And that you CAN have it all.
But at some point?
If you want them?
You ARE going to have to wake up and take them.
And it starts now. It starts with admitting EXACTLY what you want and EXACTLY how you want it.
So take your dream, your pretty little PRETEND dream of making 10k or 50k or 100k a month, and 100x that motherfucker.
And take your dream, your PRETTY little pretend dream of being known just like that, carving out a nice little corner of the internet for yourself and ADMIT WHAT YOU REALLY WANT.
And then TAKE that dream, that FAKE little dream where you imagine yourself living a life a rung or two above where you are right now and CHARGE THAT BABY TO THE TOP.
You say you believe you can have it all –
And that you were always born for more –
But yet you ask –
For so little.
Don't you see?
The whole time you could have had whatever you wanted.
All you had to do was ASK, and then step in faith towards it. Repeat repeat repeat!
It might look hard, or scary, on the surface of it, to ask for something so bold, so audacious, so EVERYTHING.
But isn't it a helluva lot scary –
To keep waking up tomorrow –
And you're in the wrong life?
Think about that, as you go to bed tonight, knowing what you just gave another day of your life for.
Think about that, as you write in your journal and you ask for so LITTLE.
Think about that, as you look all around you, and you see EXACTLY WHAT YOU CREATED.
THINK about that, as you remember, that no matter which way you twist it?
Don't forget –
Life is Now. Press Play.
Kat x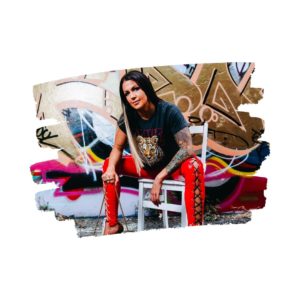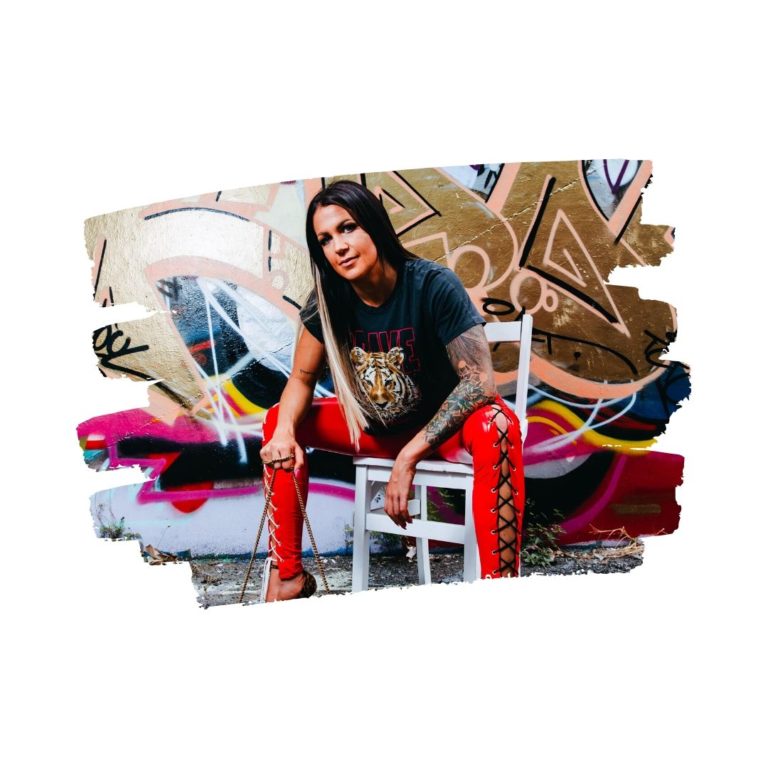 P.S.
I decided, once upon a time, to make $100,000 in a month! I kept on deciding! It took a little time … (far less than I thought, actually, in the end) … but it happened.
Since then I have decided my way up to over 4x that per month.
I have produced this level of income at The Katrina Ruth Show for nearly 5 years now. (6-figure months and eventually, starting 9 months after the first 6-figure month, multiple 6-figure months. Consistently!).
I have also mentored countless badasses in the online (and offline!) space who have, during the time mentoring with me, and / or afterwards, achieved this 'milestone' income goal as well.
I am known in the entrepreneur world for flicking the damn switch for the called ones.
One of said called ones asked me a week or two which of my existing courses would be most helpful for understanding the mindset of myself and my clients who have hit and surpassed the 100k per month goal! Understanding the mindset as well as the strategy, or whatever else was part of it.
I said I'll have a little think about that … and then instantly I thought – "huh! Why do I not have a course on that! That would be a GREAT course!"
Guess what?? I NOW HAVE A COURSE ON THAT! Well .. it opens officially tomorrow! But there's a sneak attack secret-y sort of thing happening already.
>>> The 100k Per Month Formula just opened for registration! <<<
For the Entrepreneurs Who Were ALWAYS Gonna Run the Damn Thing!
10 modules (all new live content)
11th bonus one (duh)
3 insane extra bonuses (one is an entire brand new course on finding and building your Soulmate Team .. I'll be launching this after THIS, at $199, but you get it free in the 100k Per Month Formula!). Another is an entire 30-day mindset course on 100k+ mindset, with daily journal prompts. Yes, this is a BONUS, in addition to the 10 modules + 1 + (did I mention!) Q&A hotseats and more with me.
I am so excited for all of this!
People have been signing up already. I may have done a secret sneaky stealth launch to a few peeps, and they hopped RIGHT on, especially when they saw how freakin' wow the vibe was not to mention OH – the VIP / Super VIP options. You gotta keep your eyes peeled!
Full Sales Page + Success Stories + ALL the Vibe of the 100k Per Month Formula coming in the official launch May 28! Join Now in the Secret Drop and Receive the 'Stealth' Bonus … this extra bonus goes away once the launch officially goes live tomorrow!
Shhhh deets below:
Time to decide freakin' bigger baby.
It's go time.
LET'S GO.
Amen!