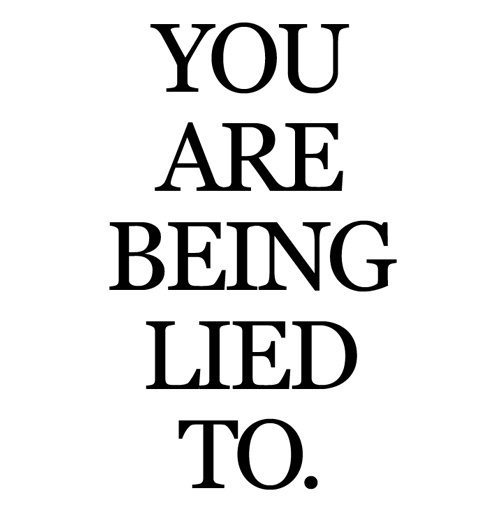 This is Part 2 in my Live Your Dreams in 2014 (#liveyourdreams2014) series. Read Part 1 of this series over here (Will You Die For Your Dreams?), and Part 3 (Get Aligned for an Awesome 2014) over here!

I have something to confess.
I'm a liar and a fraud.
For over 6 years, I've been lying online.
I've presented myself as the fat loss guru who helps women get into amazing shape, and as the business coach who works with other would-be entrepreneurs to get them making money online.
I've been incredibly and blessedly successful in both these areas, largely I would say because I a) get people great results and b) am consistent with my output in my business and with my client care.
But.
If I'm honest? I really have been lying the whole time.
Before I explain exactly what I mean, let me take you back a little bit.
I grew up on a diet of Anthony Robbins, Brian Tracy, Zig Ziglar, Stephen Covey – all the PD greats. From my early teens I was devouring my Dads books on anything and everything to do with living life on your terms, and I particularly loved the stuff around how your thoughts and mindset toward success will dictate whether or not you achieve it. I didn't really know WHAT I loved so much about those sort of books, I just knew I did love reading them. I came alive. I felt inspired. Motivated. Empowered. To do what? Anything! Everything! Who knew?! But it was gonna be good, that was for sure.
At the same time, I always had the knowledge that I was born to be an entrepreneur. I dabbled with the idea of Law, or Journalism, but really there was no question. I wanted to pave my own way and I believed firmly that I was going to be incredibly wealthy and do something amazing.
Of course as the years went by I fell into the usual trap of 'what if' and 'but I don't know'. What if I don't have money became a story I used to build a successful personal training business and then enter into a successful PT management career instead of chasing after what I really wanted to do. And I *couldn't* really do anything else anyway (could I?) because I didn't really know what I did want to do. And certainly not where to start.
And it never occurred to me that I could just START without knowing how or even what. I guess I thought that if I just keep on keeping on I'll eventually end up on the right path, because that is what I was born for!

And it wasn't until probably my mid-late twenties that it hit me –

If I wasn't careful, the life that I was born for was going to slip away!
I suddenly realised that 'the dream' (which I still couldn't really define at that time but knew was not what I HAD!) wasn't just going to happen. I was going to have to make it happen!
Enter, my online presence back in '07. I had many reasons for getting started with my first blog but certainly underlying them all was the idea that it was going to somehow be part of living life MY way. And the great thing was, I enjoyed it! I made no money for the first few years, a measly few grand in about my 3rd year, and a little more in my 4th year, so I certainly didn't keep going for the money. I kept going because I believed this was about something bigger.
But there was a problem.
A big one, and it was festering. Just working away under my skin and becoming nasty and pungent and uncomfortable.
The thing is, I had eventually managed to create my successful life as an entrepreneur. My business Woman Incredible was helping thousands of women to get in shape and feel great about themselves. My business mentoring through my personal website Katrina Ruth was taking off ever more as other women, particularly other trainers, recognised I could help them too to make money online.
I had the money.
The recognition.
The '4HWW' (okay my version of it is more like 4 hours a day :))
The lifestyle.
It was awesome. It IS awesome. And I loved/love what I do. I love seeing other women achieve their body and business goals, I love that I'm part of that. It's nothing short of thrilling, to be honest! And there's no way I'd want to NOT be a leader and a guide in each of those areas.
But.
(And this is where the lying part comes in)
There's been something missing.

I've been hiding something.

And the truth, to be perfectly frank, is that I'm scared. I'm scared that if I put the real me out there people – maybe even you! – won't want a bar of it. They'll think I'm weird. (Okay, I am weird. But it's okay for ME to say that!) They'll think I've gone a bit foo-foo. Or, worst of all, they'll just dismiss me.
You see, the message that I really am born to share, the way in which I know I can most change the world and the women I work with, is not at all about how to eat or train and nor is it about how to make money. Yes, I know those topics inside out and I know how to get awesome results with them, and I have a great time doing so.
But the REAL message I want to share, the thing that I know in my heart of hearts is my greatest and most transformative calling is to empower women – perhaps you! – to rise up and take charge of living the life they want to live. To take ownership of their biggest and boldest dreams. To deal with their SH*T around success and getting to do things their way.
And to charge out there and start making those dreams come true.
My calling is to inspire, motivate and empower women – you! – to quit the BS, get over your sh*t and start finally living the life you damn well know you deserve.
Yes I am a female fat loss expert, 'Australia's Female Fat Loss Expert', in fact.
Yes I create wildly wealthy women entrepreneurs.
Yes I am an author, a speaker, a mother, a coach, an unstoppable entrepreneur.
But most of all –
Yes.
And I'm so scared to say that!
Because even as I do my little voice tells me that it's too woo-woo, that people won't really get what it means, that people don't want to know about that stuff from me that they just want to know how to get lean and make money!
And maybe they do.
Or maybe –
If I look back, I realise that even though I've been lying the whole time by NOT being honest with you (which is really 'cause I've not been honest with me) about how I MOST want to help you, even despite that –
My bikini body programs are filled with mindset work about getting clear on WHY you really want the body you want and what it's actually about; what it means for your life in a deeper way.
My Fearless Wealthy Woman mastermind program has a LOT of work in it around getting past our own sabotages around money and success as well as doing the actual strategy we need to do to make money.
In fact, every thing I've ever created and most fo the blogs I've ever written do in some way come back to the question –
Is this what you really want for yourself?
And –
How can you get more into alignment and more into achieving this goal in a way that suits who you REALLY want to be and how you really want to show up in life and in business?
So maybe, even though I've been showing up behind a mask of being a fat loss coach and a business coach I've nonetheless, even without knowing it, been sending the message –
I am a dream life coach.
I will help you to quit your BS about why you can't have the body, the business, the money, the life, the lifeSTYLE.
I will help you to get over the sh*t that's been holding you back.
I will help you to get crystal clear on what's really important to you, and why.
I will help you to know and take ACTION on the truths that you can't deny –
Which is that you are freaking amazing.
You are NOTHING short of brilliant.
You were born to live a life less ordinary, in which you get to dance completely to your own tune and work, live and play from anywhere in the world.
You were born to have it ALL and you CAN have it.
But first.

You have to be able to recognise, as I've (finally!) done, where you are playing small. Where you are saying 'no', I can't have that, and you're listening to your own lies.

Where you are sabotaging your success at achieving, being, doing, having what you REALLY want because you think life just couldn't be that good, or at least not for you.

And most of all, MOST of all you have to be able to recognise and then beat the crap out of the fear that will bind you and keep you locked in a mundane existence being a person who does stuff that does NOT make their heart sing, that they think they HAVE to do and must do.
You have to be willing to stop being scared.
If you're willing, I can show you how. I can show you how to jump off that ledge and if need be I can push you off the damn ledge. But it's up to you to first join me in saying –
I've been lying.
If not to the world then at least to myself.
And I'm ready to be brutally, gloriously honest about who I want – NEED – am BORN – to be and how I want to show up in the world.
And I'm ready to start now.
Life is Now. Press Play.
Life is Now. Press Play.
Kat x

PS
I want to help you to build a business you LOVE, and that meets your every want and desire, in a real and true way, whilst also resulting in you making a LOT of money, fast, and impacting a lot of people, also fast, in the way you know you were born for!
My most transformative 1:1 intensive EVER … shifting people into EPIC income and success since 2016 is back, for the first time in 2019! I'm so excited to bring this signature transformative work back!
Rich Hot Empire!
Work With Me for 6-Weeks Personally to Grow Your Perfect Cult Tribe, Create and Launch Your Low-High End EMPIRE, and Set Up Multiple Recurring Income Streams to Take You to Multiple 7-Figures and Beyond, Doing What You Love!
This round is even more special as I will be re-recording all original content, with you there live with me and alongside me AND you will also receive all original content; the exact trainings which has made this program my most successful ever, with clients repeatedly saying they achieved more in 6 weeks with me than they had in 2 YEARS beforehand! This work is for entrepreneurs at ANY starting point, as it's about who you are as a person not where you're at. I've had clients anywhere from total start-up, to already doing 500k+ / year go through Rich Hot Empire and all who have done this work have gone to a level of income as well as alignment and FLOW which they couldn't previously even imagine!
6-week personalised intensive high level mastermind
Weekly group training and support; multi-media training: visual + audio
'Done for You' Templates and Step-by-Step Worksheets
Personalised 1:1 coaching included, plus DAILY unlimited 1:1 access
My personal hand on your business success
Weekly group coaching call and hotseat with my other private clients
24/7 mastermind forum, networking and support
Very limited spaces
Results guaranteed
Not for everyone
STARTS THIS MONTH!
I'm so excited to do this work with a small group of badasses who are willing to SHOW UP FOR THEIR SOUL no matter what. To walk away from all that is not serving, not actually working, not FILLING you. And to all yourself to bring your truest desires to life. If that's you, or you've felt the call to work with me at this level, PM me now. Bonuses and fast action-taker investments apply to all successful applicants, but for the first 5 to say yes there is a very special $2000+ bonus specific around Soul Shifts & Money Makin', and which, in and of itself even before we begin RHE will have shit changing for you FAST.
Apply via PM only. I can't wait to speak with you!
PPS
HAVE YOU JOINED PURPOSE PASSION FLOW ACADEMY?
My 'Going Fully Quantum' training will break down ALL of what we've discussed today, and teach you the finer details and finesse of it, as well as exactly what needs to be true for you to APPLY it, not only into the practical actions you need to create THAT money flow and THOSE results, but also in terms of ALL the energetics of it, especially the 'being and non-being' around dropping in to superflow so you can be shown, create, receive, AND of course the being around not being one of those people who just can't seem to choose faith and are ruled by fear. We'll also talk about creating and integrating the exact wording, beliefs, emotions, energies YOU need for all of this to switch effortlessly for you, as you've always known it would.
In other words: EVERYTHING you need to know to go fully quantum, and double your income in 30 days or less, or whatever else you choose!
Where will you find this training?
Why, it's one of the very first training in 'Remembering Who You Always Were', which. is our June intensive for Purpose Passion Flow Academy, my SUPER low-cost monthly membership mastermind!
And this training?
Will change your freaking reality. Well – it will REMEMBER it.
It's all available to you gorgeous.
You know this already.,In the quantum it is DONE. And in Purpose Passion Flow Academy, and especially our June intensive 'Remembering Who You Always Were'? We gon' done do it.