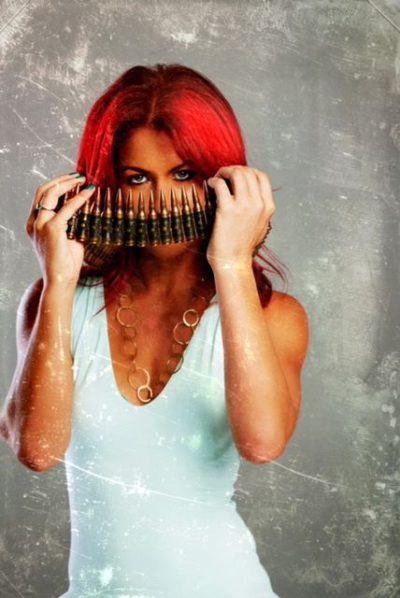 The most powerful gift you can give yourself is the gift of actually BEING who you are.
If you think about it, it's really quite ridiculous that for most of us, for most of our lives, we do everything possible to avoid showing the world our true soul, our true heart, the dreams that won't leave us, and most of all the truth and the message we want to unleash into the world.
The truth is –
If you'd like to know –
You will never ever create true wealth, nor fame, nor IMPACT, from a place of being in the wrong service or from a place of NOT being who you actually are.
I'm not quite sure who it is you'd like to be instead of you, anyway? But truly – think about it! – HOW ON EARTH CAN YOU SUCCEED AT LIFE if you're trying to game it by not being you?!
It makes no sense …
You were GIVEN the blueprint for success before you even left the womb! Everything you need to know about what YOU need to do in the world, and how to do it, is already inside of you. It's imprinted into your very CELLS, your soul, your DNA, your blood RUNS with this stuff.
But yet here we are –
Being all human and shit –
Can I ask you something? And please, answer honestly now:
Putting all your fear aside, just for a moment –
Do you truly believe that if you went all in at being you, if you showed the world who you are and what you're made of, if you said what you actually need to say and COMMANDED your dreams to come to life –
That it wouldn't work?
Do you REALLY – answering from TRUTH now, not fear, resistance, programming, self-doubt! – believe that you would FAIL at being you, if you went all in at it and FULLY pressed fucking play?
I'm going to tell you I do NOT believe that.
Not for me.
And not for you.
I believe that the dreams you've dreamed since before time began but yet perhaps only NOW can fully see – or not quite even, but it doesn't matter! – are REAL.
I believe that what is REAL in your mind, what you can feel, what you KNOW it's supposed to be about, WILL also eventuate, when you finally step off that cliff and say yes to creating it.
I believe that you can be and do and have it ALL, and completely on your terms baby, that you can lead and rule and be a STAR, if that's what's inside of you.
I believe you can make millions.
Impact millions.
And change the fucking world.
I believe in YOU.
But I also believe that it is MORE than possible for you to NEVER DO ANY OF THIS. I believe that if you don't act NOW – it's ALWAYS and ONLY now – that you absolutely can and WILL die with your light inside of you. I believe that just because you have a destiny and were born for greatness there is ZERO rule that says you'll live it.
You see, I believe that EVERY person has greatness inside of them in some way. But look around. They're not living it and if you're not proving otherwise RIGHT FUCKING NOW then there is NOTHING – nothing! – to say you won't continue to not live YOUR destiny, too.
Just because you can have it all –
And even if YOU specifically were born to lead and rule, which few ARE –
Doesn't mean it's gonna happen.
You want it, you CAN have it, but the thing you're going to have to NOW finally acknowledge and then live by is that it will only happen when you GET UP AND TAKE IT.
You have to be willing to do what it takes.
No matter what it takes.
Until it takes.
And then.keep.going.
And the truth, the truth is that FEW are called so greatly as what you and I are, but fewer STILL will ever do something about that.
One out of TWO won't even! One out of one hundred, maybe two out of one hundred, of those of us who are GREATLY called, might.
I know one of 'em is me.
But how about you?
And I can tell you:
It is never.going.to.WORK while you keep avoiding being who you are. Sooner or later if you're serious about this (sooner?! NOW!) you're going to have to look yourself in the eye and CONFESS TO BEING YOU.
You won't attract your cult tribe without being you.
You won't do the work you were called to do without being you.
You won't create true wealth without being you.
You won't impact OTHERS, impact millions, change the fucking world, without being YOU.
And most of all:
The whole fucking THING is pointless, without being you.
All you ever had to do –
Was get up –
And show the world what's inside.
Please,
Don't be afraid to be who you are.
Don't forget –
Life is Now. Press Play.
Kat x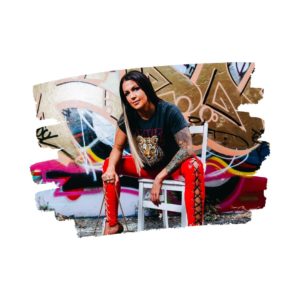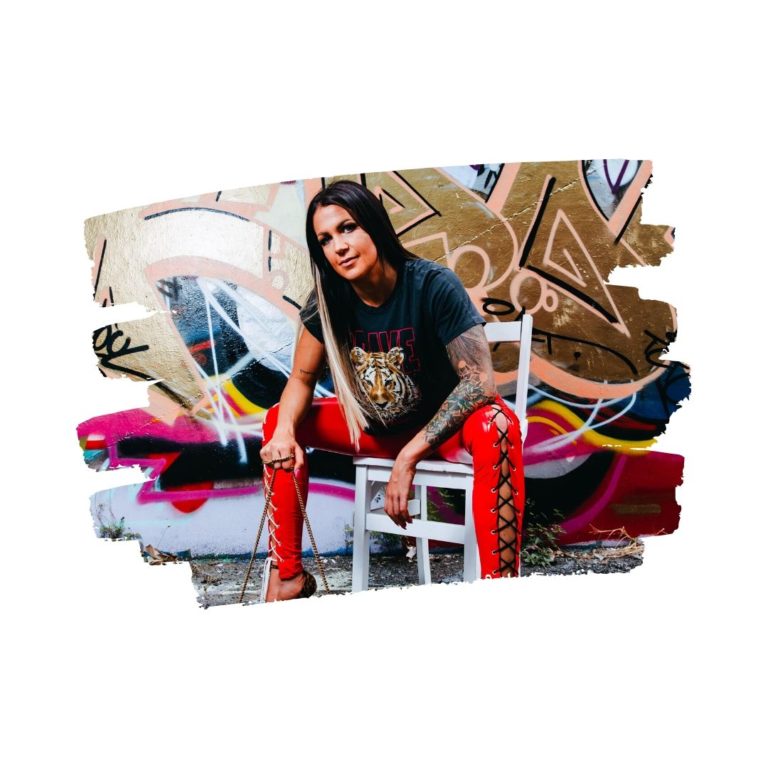 PS
I want to help you, for 30 days, and in actual fact beyond, but let's start there, sure –
go beyond the place you first had to get to, in order to be there.
You've always known there would be a time like this.
You've always known it would COME to this.
I'm talking about that it was always clear the time would come when you no longer could AFFORD to listen to your own bullshit about not being there,
and you had to just flick the damn switch and GO there.
30 Days to Package, Position, and Sell TF Outta You
Includes daily identity, energy, recoding work to JUST.BE.THE.PERSON, and includes DAILY sales and money makin' strategies you can INSTANTLY implement. Yes, 30 Days, 30 Ways to Make Mo' Money, Mo' Money Now. Taken from the BEST tools, strategies, and soul-led wanderings I've learned over the past 14+ years online to ultimately end up making now nearly 15 million $ online!
I want to show you just how much more money you can make, right now, by showing up bigger for your soul peeps, being bigger than your own bullshit about why you can't, or not yet, and just DECIDING to go all in.
Deciding? Plus adding some serious to the point effective mofo strategy which –
a) feels freakin' amazing for YOU, a big fat fuck yes in your soul
b) results in mo' money, mo' money now, regardless of what you're currently selling, how much of it, how big your audience is, or how far you still feel from where you're meant to be!
TIME TO TRANSCEND –
Transcend the noise.
Transcend the uncertainty.
Transcend the ramblings and shriekings of your fear mind.
Transcend the not being there yet, the not good enough yet, the don't know who or what or how your next level is yet.
To transcend the waiting.
Transcend the wishing.
Transcend the 'one daying'.
Transcend complexity.
And most of all?
Transcend the idea that there is a single fucking thing you need to do right now before your are allowed to ALREADY BE THE DAMN PERSON. Your soul already told you long ago that you've got this … now we gonna BACK it.
Time to get your damn stability, yeah?