Blogging is dead … so they've been saying since about 2009/2010 I believe, but meanwhile I just keep blogging, I AM a blogger before anything else I do online, and my ENTIRE FREAKING BUSINESS (which is doing *okay* ;)) is built based on my BLOG posts. Heck 90% of my sales strategy is whack a PS on the end of a blog!
So yeah … it's hard not to roll my eyes / spurt up my coffee when I see people STILL saying blogging is dead … or that content isn't that important anymore … or whatever it is the Gods of the Internet are saying these days!
If there's one thing I know above ALL the things, it's that when it comes to what you do in business you best be listening in to YOU before you worry about what anyone else has to say.
Take one of my clients who has just been told she CAN'T write books in both non-fiction and fiction; she HAS to have a pen name or IT WON'T WORK …
REALLY.
O-kay …
I guess if you BELIEVE that then it's true.
Or take the posts I see each day, at least one of this type daily, which say that "unless you have X" (with X weirdly being whatever they're selling; SO ODD) you'll NEVER GET TO 6-FIGURES.
I saw a post like this once about how unless you use video you'll NEVER HIT 6 FIGURES.
Which would have been so fucking upsetting to hear since at the time I was totally not interested in doing ANY video (and never had done any), except that I was already doing 7 figures.
Sans video.
Or take the posts I see about how you CAN'T MAKE MONEY DOING WHAT YOU LOVE. Again, that would be DEVASTATING to hear to me since my entire freaking LIFE I've held firm to my vision of making and impacting millions by doing what I love, except for the fact that I ALREADY MAKE MONEY DOING WHAT I LOVE.
80% ish of my business activities are me DOING WHAT I LOVE.
Writing.
Speaking.
About what I want.
Then selling what I want, and what's more selling it BY writing and speaking, which is what I love.
Then delivering what I sell, which is (wait for it!) LARGELY MORE WRITING AND SPEAKING. About stuff I love.
How do I know it's 80%? I track my time. AND I deliberately follow the 80/20 rule in this area, so it's something I've CULTIVATED; that I GET to do that.
Or in another area, take the fact that when I was pregnant with my first child everyone told me there's NO WAY I'd be able to keep building my online business / writing like that / training like that / looking like that.
To which I very calmly very certainly very internally said fuck THAT shit.
And continued to create whatever I pleased in afore-mentioned areas, became EXACTLY the fit successful Mum I wanted to be!
To which they all waited till I was pregnant with my second child and said 'aha … NOW you won't be able to be in that shape / work on your biz that way / BLAH FUCKING BLAH'. Well … I guess you'll have to wait till I go for #'s 3 and 4 fuckers and see if you can watch me fall then since it SEEMS TO ALL STILL BE WORKING!
So yeah …
Excuse me if I just can't excuse ANYONE who puts stuff up online that says you CAN'T do something.
We once COULDN'T land on the moon.
COULDN'T imagine a world where the motorcar would ever be more popular than the horse.
COULDN'T foresee a time when the world would need more than 4 computers.
COULDN'T get on a plane, turn on a light, run a mile in 4-minutes flat etc etc etc!
ALL of these things have ALWAYS been POSSIBLE. They just weren't seen in someone's MIND until they were, and then they were created.
THAT IS HOW CREATION WORKS.
You CAN do whatever you believe you can do.
It's the CRAZY ones, the ones with FOOLISH dreams who will change the world.
Not those who nod their heads sagely at what CAN'T be done, at what's NOT realistic, at what's not APPROPRIATE.
Blogging is dead / you can't be a multi-genre author / you'll never make real money doing what you love / you can't sell high-end and low-end within the same product funnel or business / you can't have more than one niche (someone REALLY needs to let Branson know about this; dude needs to settle down already or he'll never make it!) / you can't write multi-THOUSAND word blog posts (watch me!) / you can't email daily (okay, 'cause I email 2-3x a day and sometimes even up to 6) / you can't succeed without this or that or the other thing / you can't do what you want / you can't follow your fucking heart or trust that YOU MIGHT ACTUALLY KNOW A THING OR TWO ABOUT YOUR OWN DREAMS AND CHOSEN POTENTIAL?
Yeah …
And the world is fucking flat.
Don't forget –
Life is Now. Press Play.
Kat x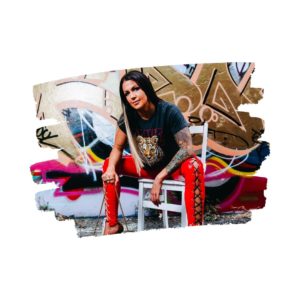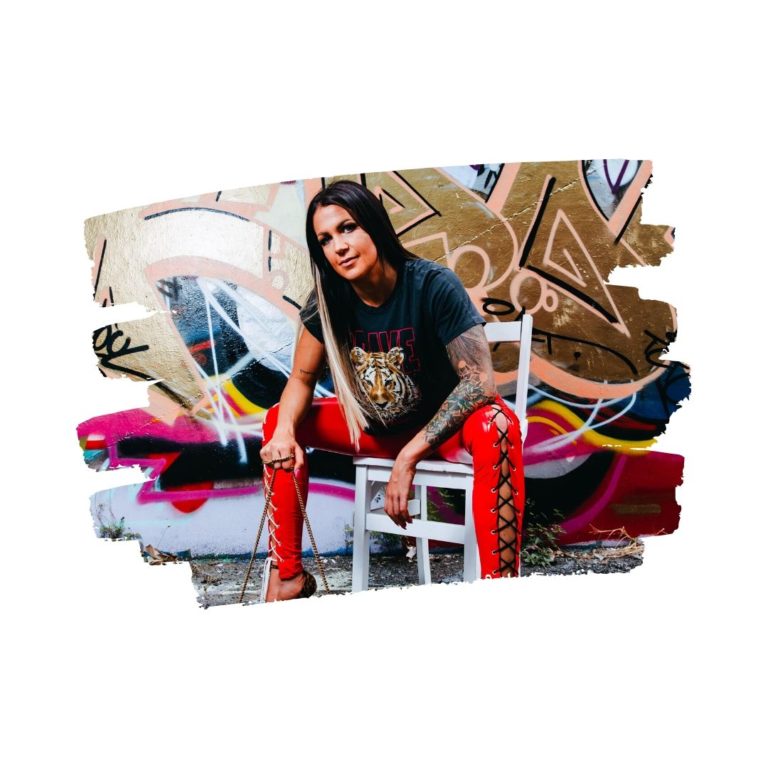 P.S.
I've been doing 100k months (and 4x+ that) since December 2014. I have mentored numerous badass peeps as they crossed that milestone. Now, for the first time ever, I'm taking you into the thought processes, patterns and also showing-up-edness of peeps who do THAT, while simultaneously teaching you how to access, activate and act from the deepest and truest blueprint of YOU.
My brand new digital course, The 100k Per Month Formula is HERE!
Are you sick of trying to teach and shift everyone else on how to expand their mindset and capacity to receive, and wondering where the person is who is going to hold THAT level of space for YOU?
Are you so.freaking.done with EVER having to tell yourself that the next level you're looking for requires you to do a, b or c that you don't wanna do, would rather claw your eyeballs out than do, thank you very much, and deep down don't believe you have to do?
DO YOU NEED SOME KAT IN YOUR LIFE TO KICK YOUR BUTT WITH ALIGNMENT AND LOVE AND MAYBE SOME BONUS BOOTY SLAPS TO WHERE IT'S MEANT TO BE?
The 100k Per Month Formula 

💃

💸

🔥
Registrations are off to a ROARING start already. And no small wonder, when you see all that we're doing.
10 modules + one extra (stealth!) one.
3 killer bonuses (including 2 entire new courses)
All new live course, starting June 8.
For the Entrepreneurs Who Were Always Gonna Run the Damn Thing.
You and me and a group of like-minded revolutionary leaders who specifically desire THAT money goal (and beyond) and know that they know that they know that it's where they should be.
Who are willing to do what it takes,
no matter what it takes,
until it takes,
AND THEN KEEP GOING.
To get there.
With integrity and soul and badass truth and BELLS on.
https://thekatrinaruthshow.com/100kpermonthformula
Check out the bonuses! 🔥
>>> Soulmate support $199 bonus.
A course I'm going to create alongside this one, and sell separately for a full $199, is on building a soulmate team. You will see me launch this at some point in the next month or so. You get this entire course FREE as a bonus with the 100k Per Month Formula!
>>> Mindset of a 100k Per Month and Beyond Entrepreneur –
I'm creating 30 days of journal prompts and mini asskickin' messages for you that go into the mindset of a 100k per month (and beyond) entrepreneur, in order to drop you deeper and deeper into being that person as we go. This is based on what I have observed in myself as well as the MANY badasses on and offline who I have coached who make this sort of money. This bonus could and likely will be sold separately for $199 as a home-study course!
>>> Q&A bonus!
My Q&As are famous for being one of the ways the GREATEST gold and magic comes out from me! You will have live access (and / or replay access) to two Q&A only sessions recorded JUST for 100k Per Month Formula students, and you'll be able to ask or submit your questions on these!
>>> Pay in full bonus!
Claim your place with the upfront payment choice (regular, VIP, or Super VIP) and receive an exclusive and UNAVAILABLE FOR SALE 'Fuck the How' Katrina Ruth graffiti T. Hot off the press, and just for you!
Everything you need to know and feel + your place here! https://thekatrinaruthshow.com/100kpermonthformula