It's not an issue of whether you know enough yet.
You know?
When you look back a year from now, and you either congratulate yourself and feel so damn proud for what you pushed through and DID or you resign yourself to yet another year flown by with the same goals still nothing more than one day fantasies, it's not going to be about how much you KNEW.
It's going to be about how much you did.
Success is very simple, in any area.
Pick yourself up.
As many times as it takes.
Choose the next step.
And take it.
Repeat.
Of course the DOING of all of this is the hard part. Not because the actions themselves are so complex (they're not), and not because of concerns like time, or money, or knowing how (these are pretend reasons; handy excuses for not taking action), but because, plain and simple, you resist.
Why?
Well, let's consider belief as one reason why. Others might include fear, self-doubt, lack of motivation, poor discipline, and so on; but belief underlies many of these anyhow.
Question:
Do you believe, unequivocally, that you will achieve your dreams?
Now don't think you can get away with a vague albeit robust 'yes!' here. Not unless you are in fact already TRULY achieving those dreams as we speak.
Let's make this real. Pick a dream; any dream. Make it one that REALLY matters to you. Make it the real VERSION of that dream as well; not just the surface stuff; the 'that'd be nice' stuff, but instead the 'that'd be so freaking awesome I'd have to pinch myself every day to be sure it's real and I'd be literally GIDDY with glee at how incredible it is I get to live this way' stuff.
Y'know?
You know. Although perhaps you haven't fully voiced THAT stuff in a while, or ever.
So when you think about this dream –
Right now –
And you imagine it coming true –
For you –
Do you FULLY believe that you both can and also WILL achieve this dream?
Choose yes or no, plain and simple. No need to embellish or add any 'clauses' with your choice, if you have to do that just choose the other option.
Belief is a funny thing.
It has the power to completely thwart you in your drive towards your goals, to in fact fully STOP you in your path before you've really begun and even to halt you in the final mile of a race long run.
But it's also, completely, within your power to control.
You can CHOOSE what to believe.
About business, about life, about you, about anything.
Your beliefs are a CHOICE, not something inherent to you.
So doesn't it make sense to choose beliefs that support you DEFINITELY reaching your dreams?
It's kind of amazing to think that SO many people – and perhaps you've been one of them up until now – quite literally CHOOSE not to succeed! They see their big dreams and goals in their mind's eye, and then essentially say "no thank you" and instead continue on a path of frustration and sometime achievement.
Of course they likely don't see it that way, but that doesn't make it any less true. I guess it's much easier – nicer – more soothing – to tell yourself that it was because of time, or knowledge, or money, or support, or the phases of the moon.
Another question for you:
Are you that person?
Are you that person who, up until now, has not achieved your dreams and goals (not the real ones and maybe not even the surface ones!) who has been telling yourself that you haven't had what you need in order to be ABLE to?
Enough now.
You have ALL the information, all the support, all the time, all the money, all the EVERYTHING you need in order to achieve the dreams that truly MATTER to you.
No I'm not saying that it will be EASY. Yes I know your situation might be tough beyond MY or anyone else's wildest imagininings. BUT THAT DOESN'T MEAN IT'S NOT POSSIBLE.
So if you're MAKING it not possible and not HAPPEN, then that is your CHOICE. God knows there's enough examples of success stories from the MOST dire of circumstance; and even if your situation is in fact the worst and toughest EVER created then it STILL boils down to how badly you want to change it.
That's fact baby.
Now if belief is an issue here, and that's the thing holding you back, then why not simply just flip the whole shebang on it's side.
Instead of basing the accomplishment of your dreams on whether you believe you can and so therefore whether you take action accordingly, why not ask yourself what sort of belief system is necessary in order to be the kind of person who definitely will achieve those dreams?
It's a lot easier than you think to just 'try on' and then keep new beliefs!
Success as a whole, is a lot easier than most people think.
The PROCESS of it is very very simple.
The DOING of that process is another story of course.
But why not – today – just decide to be the kind of person who automatically does what needs to be done?
Just an idea gorgeous.
Don't forget –
Life is Now. Press Play.
Kat x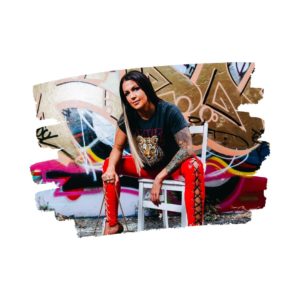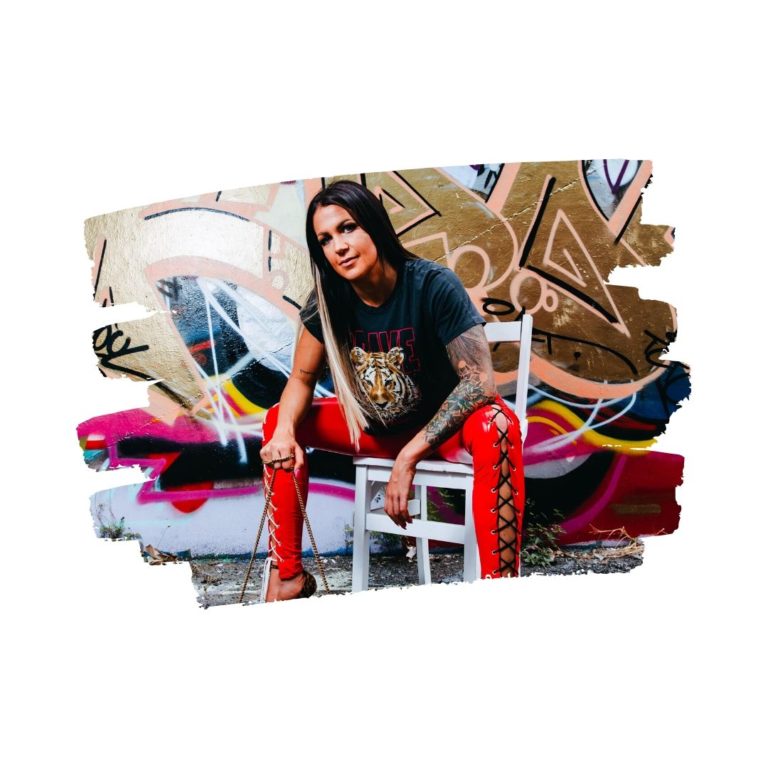 PS
I want to help you, for 30 days, and in actual fact beyond, but let's start there, sure –
go beyond the place you first had to get to, in order to be there.
You've always known there would be a time like this.
You've always known it would COME to this.
I'm talking about that it was always clear the time would come when you no longer could AFFORD to listen to your own bullshit about not being there,
and you had to just flick the damn switch and GO there.
30 Days to Package, Position, and Sell TF Outta You
Includes daily identity, energy, recoding work to JUST.BE.THE.PERSON, and includes DAILY sales and money makin' strategies you can INSTANTLY implement. Yes, 30 Days, 30 Ways to Make Mo' Money, Mo' Money Now. Taken from the BEST tools, strategies, and soul-led wanderings I've learned over the past 14+ years online to ultimately end up making now nearly 15 million $ online!
I want to show you just how much more money you can make, right now, by showing up bigger for your soul peeps, being bigger than your own bullshit about why you can't, or not yet, and just DECIDING to go all in.
Deciding? Plus adding some serious to the point effective mofo strategy which –
a) feels freakin' amazing for YOU, a big fat fuck yes in your soul
b) results in mo' money, mo' money now, regardless of what you're currently selling, how much of it, how big your audience is, or how far you still feel from where you're meant to be!
TIME TO TRANSCEND –
Transcend the noise.
Transcend the uncertainty.
Transcend the ramblings and shriekings of your fear mind.
Transcend the not being there yet, the not good enough yet, the don't know who or what or how your next level is yet.
To transcend the waiting.
Transcend the wishing.
Transcend the 'one daying'.
Transcend complexity.
And most of all?
Transcend the idea that there is a single fucking thing you need to do right now before your are allowed to ALREADY BE THE DAMN PERSON. Your soul already told you long ago that you've got this … now we gonna BACK it.
Time to get your damn stability, yeah?