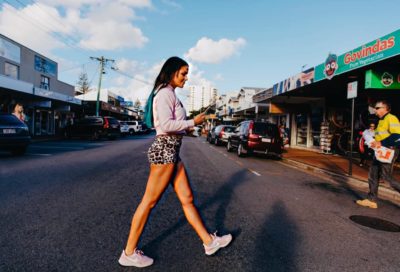 Success Mindset
LETTING GO AND TRUSTING IN SURRENDER VS DOING THE DAMN WORK TO MAKE.SHIT.HAPPEN
One of the most conundrum-y things in the purpose-driven life, I find, is accessing the discernment to know when to push and when to pull back.
For those of us (which is all of US!) who are your A-type kinda driven sort of guy or gal, the type who makes shit happen, does what it takes, does the damn WORK and is willing to, on the quest to having and being it all, absolutely go through pain and discomfort the likes of which most would never even consider, it can be even harder.
The pulling back and surrendering bit?
Especially 🙂
In fact, I would say that over all the years in which I've been coaching high-level driven mofos – nearly 20 years now! – without fail the one word I can use which is GUARANTEED to elicit moans and groans and variations of "fuck you, Kat!", is SURRENDER.
Many is the time I've received angry audios back from clients saying "I ALREADY DID THAT KAT! YOU ALREADY TOLD ME ABOUT THAT! AGAIN?! REALLY?!"
YES baby.
Really.
You'll do it again, and again, and again, and again RELENTLESSLY until it takes, okay?
AND you'll learn to like it. Hehe.
Here's the thing, yeah –
The whole 'doing what it takes, no matter what it takes, and until it takes' bit sometimes means doing what it takes INTERNALLY in order to let go, and be the person who simply trusts and knows that she is taken care of.
In fact OFTEN times that's what doing what it takes means.
It means letting go and letting flow, or letting go and letting God, or letting go and letting LIFE put on your pathway what is meant and divined for you, and knowing that your only job is to of course make sure that you're on said pathway. Can't very well have the things which are meant for you appear or be shown to you along the way if you're nowhere near the damn way, can you now?!
But also –
You REALLY REALLY can't and WILL not have the things show up for you if you're not in surrender, and allowance.
If you're holding on –
Tensing up every bone in your body and every part of your energetic being –
Desperately looking all around with beady little eyes, all the freakin' time, to make sure you don't miss out on something, your fear and lack mentality oozing out of your every pore in the MOST off-putting sort of way.
By definition if you're holding on tightly –
You're in contraction.
It's a force energy and a fear energy which simply cannot co-exist simultaneously alongside an expansion energy and a receiving energy.
You're either closed off, contracted, in fear, HIDING from being hurt, essentially, while at the same time wishing desperately you could be fulfilled or filled up by what you don't have … which also brings up the not-so-side-note-issue of imagining to yourself you can GET something which you've not yet found IN you …
Or else you're open.
Expanded.
Allowing a back and forth flow of energy.
In TRUST.
In ALLOWANCE.
In expectation that of COURSE life itself wants to step up and serve you, gift you and guide you, that's just how it WORKS, and there's nothing you need to DO –
Except for be the damn person.
So let's talk about that then! About being the very best version of you, the you who you know you're meant to be, the one who plays life at a level which is unmistakably ALL IN.
Does that mean GO GO GO and PUSH PUSH PUSH and DO DO DO and go HARDER BIGGER FASTER DEEPER MORE BADASS ALL THE TIME TO MAKE.SHIT.HAPPEN?
You know what?? Sometimes hell YES it does! In fact MANY times hell yes it does!
You do the WERK, gurrlllll, and you do it with a smile on your face. Lean into the pain, become one with the pain, grow through and from the pain, BE the damn pain.
And yet at the same time –
At the same time –
You MUST know when to do jack.fucking.shit, because it's time to lean BACK.
Yesterday my beautiful Mum posted a simple quote of her own on Facebook, which said 'the path is ahead. It's up to you whether you walk slow, or run fast'.
I commented something to this effect –
Yes. And there is a season for both.
The purpose-driven and soul-led woman or man who is DISCERNING, connected to higher self, to God, to LIFE itself, knows when it is time to PUSH, to FORCE even, to GROW through adaptation to pain –
And when to pull back.
She knows when it is a season for waiting, for leaning back into the arms OF life, for trusting that there is nothing she needs to do and that what she knows is divined will show up, and indeed HAS to show up, when SHE simply shows up on the frequency of receiving in that way.
Do you understand?
And do you understand that being the person, operating on the wavelength which HAS to result in you 'getting', 'becoming', and 'having', is a continual process of adjustment, fine-tuning, checking in.
Do you?
And are you LISTENING?
Are you listening when soul says GO, PUSH, DO, and are you listening when it says NO, now WAIT, STOP, PAUSE, put your energy elsewhere, and TRUST?
Are you?
There's not a single action you can identify relevant to a single area of your life in which you desire to have or be more, that can be said to be 'good' or 'bad'. So it's not about which things you would FINITELY be doing if you were in alignment and trust, versus which are actions led by scarcity or lack –
It's about being able to tell in the MOMENT, and know whether now is a time to act or lean back, and in what way.
This is true for selling.
It's true for fitness, and crafting the body you want, and which serves you at the highest level.
And it's true with relationships of all kinds.
It's true for EVERYTHING.
And it's ESSENTIAL, essential to practice and to be honest with yourself around, because here's what else –
EVERY single time you go into frenzied or fear-based action to try and desperately GET, you push the thing you want further away from you.
You categorically state to yourself and the world – "I'm clearly not the person who has such a thing!".
After all, if you had it –
You'd hardly be scrabbling to get it 😉
By the same token, every time you're shown action which it's time to take, pain to lean into and grow through, WORK to do, and you don't DO it –
You demonstrate once more that you're NOT THE PERSON, 'cause the person would damn well be doing the damn thing.
So here's what it comes down to –
You BETTER do the work, all the work, do what it takes, ALL of what it takes, until it takes, you better show up for life or you can hardly expect it to show up for you!
But more still than even that?
You better decide right now in this moment to get really fucking tuned in on what that work is.
Let go?
Let flow?
Or run like a possessed woman into the wind, screaming at the top of your lungs and wielding your sword at any who dare to stand in your way?
The choice is yours.
The beautiful thing?
You do always, already, know.
Now to just choose to have the God damn discipline to act on that.
Don't forget –
Life is Now. Press Play.
Kat x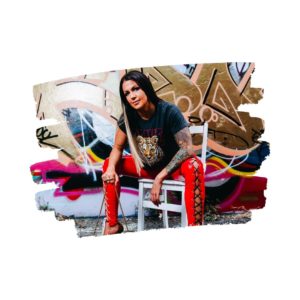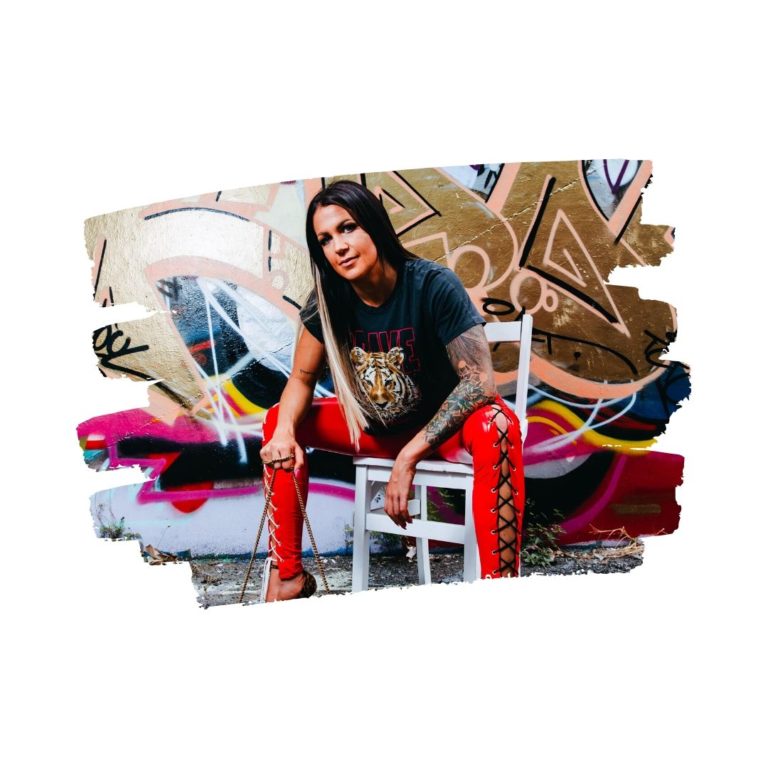 P.S.
Doors for The 100k Per Month Formula have re-opened for a very LIMITED time!
Don't miss out on the opportunity to be part of the The 100k Per Month Formula, jump in now and join while the course is running LIVE!
The 100K Per Month Formula is so much more than just what I know I'm here to teach, create, and share with you on the topic of achieving and surpassing consistent 100K months, all from soul of course, doing what you love, and just by being you.
I look around the dozens and dozens of revolutionary badasses who have said yes to soul in joining me and in just a matter of weeks, the shifts being made, the next level selves being stepped into, the MONEY claimed and created, is, well –
MIND-BLOWING to say the least.
I'm going to help you to easily identify the VERY few practical thingies you need to do to drop into a deeper level of creative flow and magic, and GET THE THINGS OUT INTO THE WORLD IN A WAY THAT GETS YOU PAID.
The 100k Per Month Formula is about the expansive energy of calling in, allowing, receiving and CHOOSING to be available now for whatever it is you know is available for YOU.
It might be the goal of 100K per month, it might be a completely different figure, whatever it is for YOU is what we'll be working on during our time together.
And, and a heads up – we're also gonna talk about the you still hide the TRUE wild power of your all that you ALL that you are.
Hmmm. So much more I am GOING to be saying to you about that!
So, yes.
The 100k Per Month Formula
10 modules + one extra (stealth!) one.
3 killer bonuses (including 2 entire new courses)
All new live course
YOU ALREADY KNOW IF YOU NEED TO BE HERE.
Join now and get immediate access to the 5 modules which have already dropped. Doors are open for three days only: https://thekatrinaruthshow.com/100kpermonthformula
You'll also receive access to ALL 100k Formula bonuses … plus join me live for the 2 Q&A hotseats!
In the end –
I got tired of trying to please everyone.
And I decided to just do me.
Publish my long posts.
Rant anytime I like.
Go off on ALL the tangents.
Let the ART control ME, not the other way around.
And when I did?
I made my millions.
Now go get yours.
Don't miss out on the opportunity to be part of the The 100k Per Month Formula, jump in now and join while the course is running LIVE!
This is far and away one of if not THE most rapidly transformative courses I have ever created!
3 days only!
Get your place today: https://thekatrinaruthshow.com/100kpermonthformula