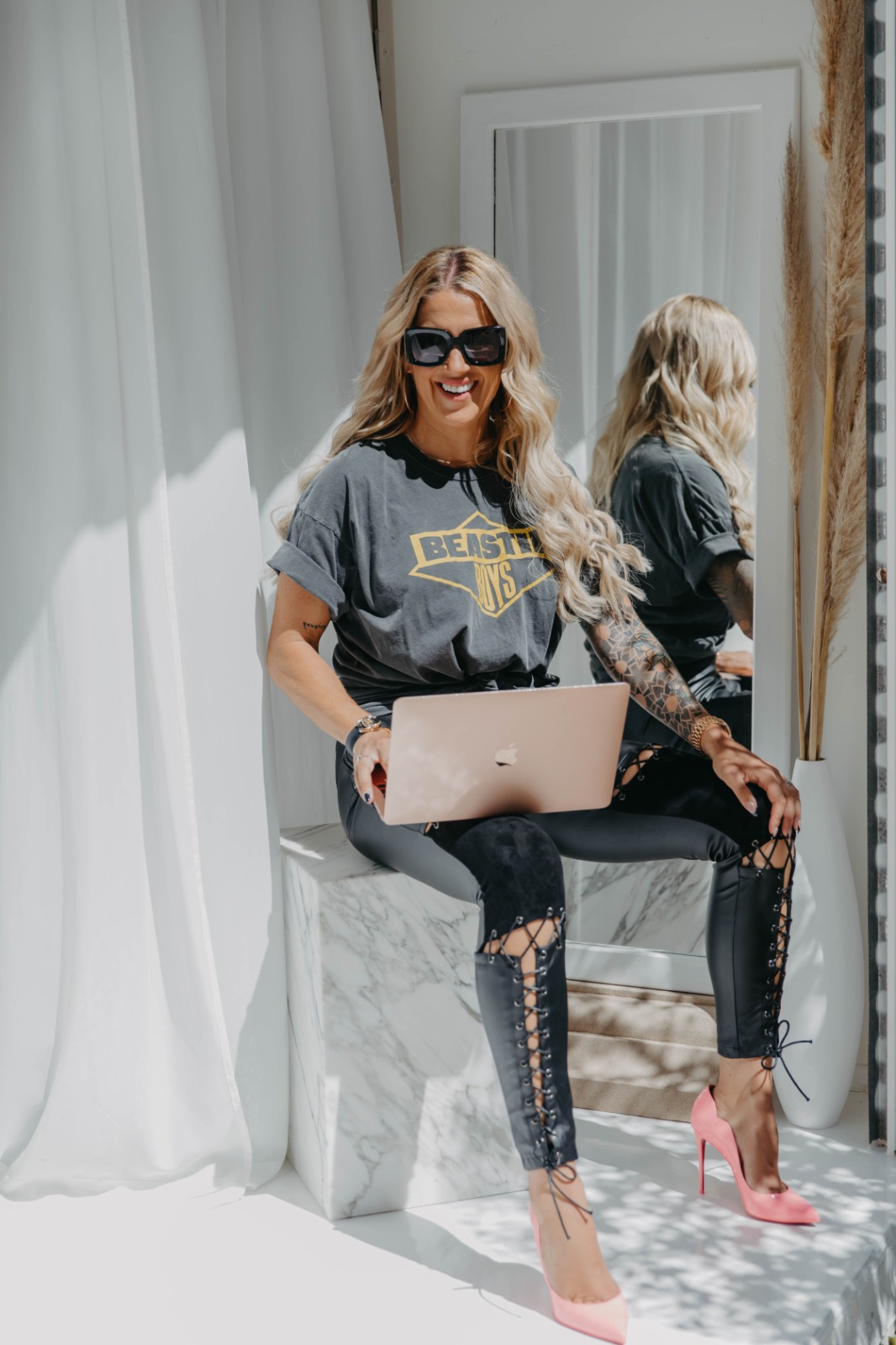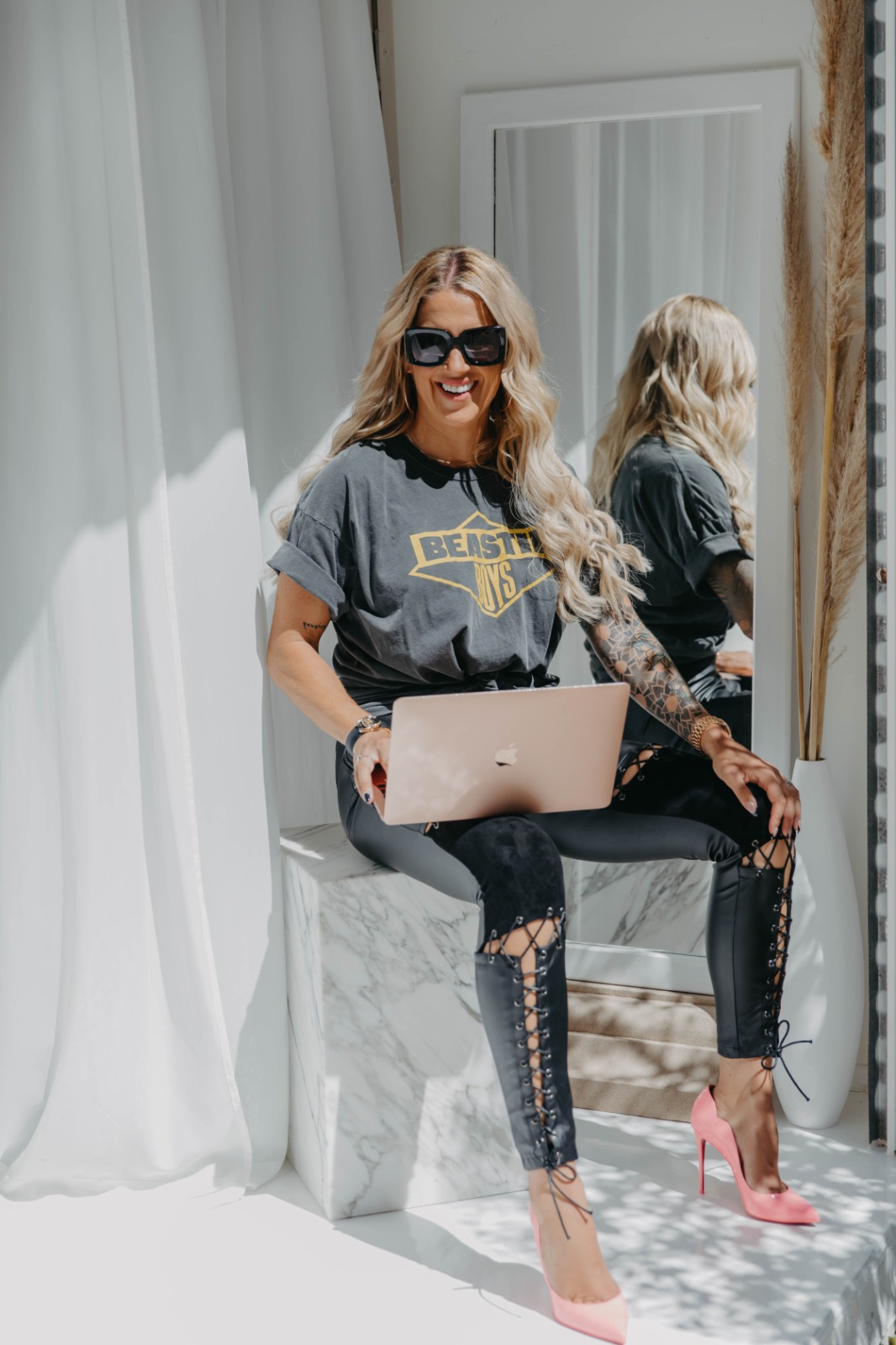 The message is clear for you today, and it is simple:
YES you came here to build an empire,
impact millions
and even change the world
but the message you've carried for so long of doing it on your own steam
in your own STRENGTH
in your own WILL
and for, well, your own GLORY
aka the continued fuck yes of you being you without being CERTAIN you are planted in what is true
it's a no.
I understand that you've always had a heart to serve, that your calling is great and transcends who and what you ever could or will be. It came to and THROUGH you, it is NOT something you made up, and it is a weight you've born to know that you MUST unleash it.
And I see you doing that. I HONOUR you doing that. I APPLAUD the way you have done your best to show up for the work, the rewards, the RIGHT way, the way it's meant to be, and I nod to the results you've created as a result of that.
BUT LET'S BE HONEST LET'S BE REAL LET'S RIP THE BANDAID AND LET'S DO IT NOW.
You've always known that at a certain point it would come time to surrender the parts of you where you still don't SUBMIT fully to what it's ACTUALLY about.
This includes the parts of you which still hold on to a story that you CAN'T walk forward into the way God has set out for you. That you're not equipped yet. That you've done too much not right, not for God, not for truth. That you've mucked it up all over the place or just that you don't know how!
>>> Your fears of saying yes to the BIG things, the GREAT things, the TRANSFORMATIVE THINGS are fed ONLY by lies, and exist only BECAUSE of lies. <<<
And while it may well be true that the next blow up of your empire includes selling more, selling better, building systems, building structure, going all IN more as a marketer,
would it be fair to say that the real limitation here is that you don't have your FOUNDATION right?
That you're building your house on the wrong stone?
That you've refused this whole entire time still to lay down roots of TRUTH, of FAITH, of being planted in HIM, and doing it first and foremost for HIS glory, with your own growing impact | influence | wealth | fulfilment | 'success' a simple follow on to that?
THIS MESSAGE IS EITHER FOR YOU OR IT'S NOT!
And if ANY part of you wonders,
is uneasy,
pulled,
or simply … still here
IT'S FOR YOU.
And the message of SIMPLICITY,
is this:
Yes.
It's all true.
SO much more money flow. SUCH greater influence and impact. The TRULY big works in what you write, speak forth, film, record, step into, CREATE.
The HUGE stages
The MEGA sales
The INCREDIBLE connections
THE SENSE OF DOING IT ALL THE WAY IT'S MEANT TO BE DONE THANK YOU JESUS!
It's all right there inside of you for the right REASONS.
The question is …
are you building FROM that, or are you running AWAY from it, avoiding, hiding, 'one daying', and in the meanwhile actually being crazy enough to wonder why you don't make more money yet, grow more yet, FLOW more yet, or just FEEL it –
when you refuse to surrender all to He who you were born to surrender to.
I tell you –
WOMAN OF INFLUENCE AND IMPACT I'M SPEAKING TO YOU –
you are meant to LEAD, to POUR FORTH, to SWEEP UP A GENERATION, your message and call is greater than your WILDEST dreamings, but I TELL you –
it will NEVER happen while you continue to forge forward in your own strength
not just because you're building a counterfeit
a greyscale which no matter how much money it makes you will NEVER leave you feeling full
but also because that strength you're operating in babe?
It's nothing
nothing
nothing
compared with the everything
everything
everything
you have in Jesus.
STOP RUNNING.
THE TIME IS NOW.
SURRENDER.
SUBMIT.
And embrace the freedom fire flow and PURPOSE that is there for you in the work you came here to do.
I PROMISE you,
the story you will tell is ONLY going to be "I wish I never waited this long".
I know you were born for a purpose.
And that you have a destiny.
SO much work to fulfil.
I know you feel and have always felt the call on your life.
And I urge you –
make today the day you actually answer it,
and discontinue placing everything which can NEVER get you what you want
ahead of the only thing which can
The SUCCESS of your business depends on it
Your abundant WEALTH depends upon it
Your message reaching MILLIONS depends upon it
And babe?
Your life depends on it.
Along with those who you came here to serve.
LET'S START DOING BUSINESS THE EASY WAY. LET'S START DOING BUSINESS THE GOD WAY. AND LET'S MAKE IT TODAY.
Message me if you need help.