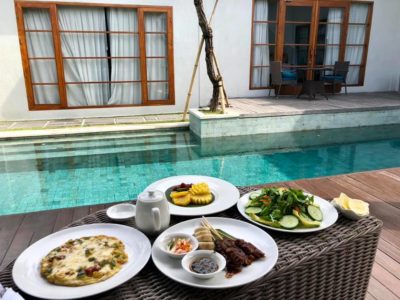 The reason so many of you are repeatedly failing to get what you want, and become who you dream of being, is because you repeatedly say yes to things which are categorically NOT that.
That feeling of absolute certainty and fuck yes, THAT is what you need to be following in all areas, big and small, if you want to guarantee you're on path, and that things are working.
And if the feeling isn't there? Don't go there. Simple.
Wait until that feeling DOES arrive, don't accept anything less than that. Don't accept what IS available right now just because certainty is not present or does not appear to be.
Yes.
This means, in a lot more situations than what feels comfortable, and with a far greater frequency than what feels fair or 'how it should be', that you will need to get used to WAITING.
WAITING, for the download.
WAITING, for the clarity.
WAITING, for that emotional burst which tells you 'YES! This! This is it! Now GO GO GO GO GO!'
And then you GO, and oh! It's just FLOW, and wow! You simply KNOW –
This is right.
THIS is perfect.
THIS is certainly how it is MEANT to be, and how could I have ever thought anything else?!
And because it's the RIGHT thing, the DEFINITE thing, the thing it always HAD to be, of course –
It just works.
With almost-unbelievable speed and ease, too.
Any roadblocks along the way feel almost funny, and are dealt with with minimal effort or fuss, providing only a deeper learning, or knowledge, as a result.
Of course most of you will never experience this –
With where money comes from, and how it just FLIES at you when you are in full alignment, and doing what you 100% are MEANT to –
With your body, and how it just WANTS to look and feel so.damn.good when you're truly following what is CERTAIN as far as how you treat it, move it, fuel it, rest it.
With relationships, and how the soulmate people just appear from nowhere, like magic, when you refuse to accept anything else and when you hold the intention for them, EXPECT it, expect it to be ONLY expansive and good, and then WAIT.
Or indeed with any aspect of business or life.
MOST of you are going to continue to stuff ever little pocket or corner of your life with things that are not THE thing, because because because, well – !
WHAT IF I DON'T GET ANYTHING ELSE?
And,
I CAN'T AFFORD TO WAIT RIGHT NOW?
And,
I DON'T KNOW WHAT TO DO WITH MYSELF IN ALL THIS STILLNESS, GOD FORBID I SHOULD HAVE TO JUST BE,
WITH ME,
AND HAVE THAT BE ENOUGH FOR A MINUTE!
No no no no no! I better fill ALL available time and space up, the better to quieten the voices in my head!
But what if,
The voices in your head need to be heard?
Let out,
Detoxified or purged in some cases,
And what if,
Waiting.
Being still.
Letting the madness from within creep up,
Was actually part of the process?
A secret key of sorts,
To open a door in your soul,
On the other side of which lies not only certainty, and ABSOLUTE clarity around who you are, what to do, how to BE, the utmost expression of you, but also –
The ABILITY to be,
Present
Here
Content
Now
When you continue to stuff down the voices, the madness, the fear, when you continue to refuse to make time and space to simply BE, yes even be at one with your madness, and when you continue to fill up your life with the WRONG FUCKING THINGS, justifying that it's not so bad, it's VERY close, it's VERY nearly THE thing, well – !
Guess what happens?
NOTHING.
FUCKING.
GOOD.
That's what!
Not only do you inevitable create the WRONG FUCKING LIFE

('cause not-fuck-yes cannot ever result in fuck-yes, it's just basic MATH girl, you should know this and be living it!)
But you also end up living that life with a perpetual helter-skelter energy.
A sort of off-the-rails breathless madness, and not the good kind.
You can never fully breathe –
You can never fully relax –
And you're NEVER fully present, how could you be when you damn well know that THIS IS NOT THE PRESENT YOU'RE MEANT TO BE LIVING.
I can tell you though, that if you are willing to practice WAITING,
Making space,
And simply being,
With what is,
(Yes, even when it feels like what is is NOTHING and you're terrified that if you don't just go do something, choose something, fill it with something you'll end up lost, cut free, and NEVER get ahead!)
Then the soul aligned life for you WILL show up.
It has to.
Because, it's IN you already, you know? The answers to everything. The blueprint for your destiny-driven LIFE. The pathway you are here to create. ALL of it is already in you, and also?
For those of you who are still scared that YOU couldn't possibly have life that good?
And so you flail around frantically, grasping greedily at everything and anything, better to fill yourself up with SOMETHING then have to acknowledge you are worthy of NOTHING –
Well.
God doesn't give you a dream, a wish, a desire, that is not yours.
If you can see it, feel it, and you dream of it?
It's available.
It's available for you.
And it's available now.
But, there IS a catch. Just because it's meant to be doesn't mean it ever will be!
And the catch is,
You have to be willing to give up everything which is not that.
Even long before 'that' makes itself known or available to you.
You have to be willing to make space, and wait, for your entire life if need be.
Mostly, I believe, and have seen, need will not be. And that when you TRULY make space, cutting off everything which is not hell yes, from every part of how you do business and life, the FLOW will fucking ARRIVE, and then some.
Just watch out for THAT, it's a helluva ride!
But, you do gotta be willing.
And, you do gotta be absolute.
Who told you anyway, that a good life, a successful life, has to be stuffed to the gills in every possible way?
Better to be the one who receives fully and is fully present for even one MINUTE of your day, than to be the one who spends a lifetime filled to the brim and using every possible minute, moment, breath,
But none of it for what matters.
The only thing we've not yet spoken of, the missing link of course?
Do you?
Don't forget –
Life is Now. Press Play.
Kat x

PS
1:1 INTAKE IS OFFICIALLY OPEN!

🔥
Next Level Empire is officially open for late November intake! 💜
I'm calling in my next intake of driven badass LEADER women who want to work with me 1:1 to FOLLOW SOUL and achieve ALIGNED AF fame, income growth, more.
Yeahhhhhh … this is about unapologetically claiming your place as one who is MEANT to be seen and heard by everyone!!
Next Level Empire baby!
Multi 7-Figure Empire Expansion For Unapologetically Badass & Driven Women Who Are Ready to Be Seen By the WHOLE Damn World
6 weeks.
1:1
You and me
This is for the women who already have a message, an audience, and are making money online and who are now ready to put some damn WHEELS on the thing.
We will be going deeper into message clarity
We WILL be nailing down what you're selling, and how you're selling it, for maximum conversion and flow
We WILL be getting you fully connected to the badass leader within who KNOWS she is meant to run the damn thing
But these things are just the warm-up, because let's face it –
You already message
You already show up
You already sell
You're already ROCKING what you're doing right now
So what you're here for, and what I'm here for with you?
Is to blow the damn thing up.
MAXIMUM reach.
RAPID growth of audience
MASS visibility
MEDIA TAKEOVER
NEXT level leadership status, and being the one who is KNOWN as the Queen
And sales EXPLOSION
I'm taking what I'm doing in my business to CONTINUALLY claim my place at the top, and to take my message to the masses whilst also RAPIDLY growing following and income,
And showing it all to you
Exactly how we do it
What precisely is in place
What we had to have in place for it to work
What we do day to day to elevate fame, income, purpose, ALL of it
And then I'm going to work with you personally to roll it out
Next Level Empire baby:
For the women who were born for more,
And who are done with circling repeatedly around the same damn pond and kidding themselves they're gonna find it there.
Ready, and know it's time? It just might be 

😉

💜
PM me now

for the full overview, and to know if it's for you. x