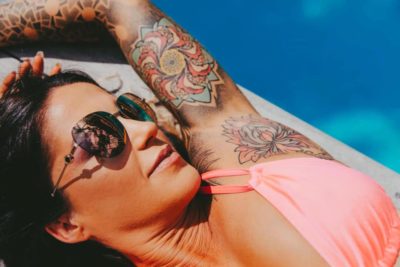 Purpose
WHEN YOU LEAP TOWARDS SOUL, IT'S GOING TO FUCKING CATCH YOU!
You are so much more powerful than you are allowing yourself to be, you know that right?
Your MESSAGE is so much more powerful than you are allowing for it to be, too!
In fact, the whole entire freakin' THING is so much more powerful than what you're allowing for it to be!
– The empire you are here to build
– The type of badass clients you KNOW you're here to work with
– The depth and DEEP soul factor wow of the programs, products, services, MISSIVES you are here to put out into the world
– Your OWN vitality, energy, and motherfucking ZING
It is ALL just SO.MUCH.MORE BEYOND –
What you are allowing it to be.
And you feel it at times, don't you?
Maybe you drop into that WOAH superflow while explaining something to a client, a friend –
Maybe somebody says something, just the tiniest little thing, and your soul shrieks YES, as it latches on to it, a sudden charge pulsing through your veins as you run run run run INTO the flow, all of a sudden becoming one with it and it with you, and it's not about 'doing' anymore, you're not even thinking, you can barely even BREATHE, you're just being carried along for the ride –
Cleopatra on her chariot, arms thrown into the air as you scream YEEEEE-HAH!
(Pretty sure Cleopatra screamed yee-hah, who WOULDN'T?!)
When you're in that moment, in that space, in that place, NOTHING matters anymore.
You forget your human fears, doubts, uncertainties.
You forget all of the reasons why you couldn't, shouldn't, how dare you!
You forget to be SCARED, to question, to hold back, to shame or blame yourself or look at your content, and what is coming out of you, as boring, repetitive, lame, or whatever other not-amazing collective of insults and emotions you so often hurl at yourself, and allow as a reason to NOT,
be you.
all of you.
no matter what.
the way it damn well MUST be, has to be, it's time!
How do you forget all that OH so human shit, the shit which generally stops you from being the ARTIST you, without whom you can't BREATHE, you don't even feel as though you're ALIVE?
It's simple:
When you're in that space you're not human anymore.
You're not SEPARATE,
from your art
your message
the power
the wow
YOU ARE IT AND IT IS YOU AND IT HAS TAKEN OVER YOU, GONE THROUGH YOU SO THOROUGHLY THAT THERE IS NO WAY TO KNOW WHERE YOU LEAVE OFF AND IT BEGINS, AND IT IS CARRYING YOU ALONG IN A WAY YOU HAVE LONG SINCE LOST CONTROL OF.
You handed over the reigns baby, and you let the damn spirit show up.
"When you show up for the goddess,
SHE WILL SHOW UP FOR YOU"
(Steven Pressfield)
But when she shows up for you, WATCH OUT AND BE PREPARED.
Understand what you are signing yourself up for.
Understand you GAVE AWAY THE ABILITY TO FIGHT AGAINST YOUR OWN SOUL NOW, TO HANDCUFF, TO RESTRAIN.
Yeah … not exactly a loss there, is it?! But nonetheless, it's what you, if you DON'T go into the flow, choose to give your life for.
Addicted to fear, and it's varied unsavoury companions.
And yet –
And yet –
And yet.
Through it all, and no matter how deeply ingrained the habits of LYING TO ONESELF may be, of restraining and pulling back on power, on truth, for fear of being inappropriate –
Or worse –
The truth is that at any moment in time, you can snap into the superconscious, the ethereal, the 5th, and even BEYOND, and you can simply –
Be.
Complete.
Whole.
Unfettered.
YOU.
IT'S AVAILABLE AT ANY TIME, that place where the world drops away and NOTHING can stop or touch or slow you, because there IS no longer a you.
And this, this, THIS my dear –
Is what we talk about when we talk about letting it be easy –
About having it be SO freaking EASY –
To reach in and grab them by the soul, to where your ideal peeps not only SEE you (and appear in your space, ready to sign up, do the work, YES, out of nowhere), but they are also CAPTIVATED by you.
Can't look away.
Do not care about the details.
JUST WANT TO BE IN YOUR SPACE AND PART OF WHAT YOU'RE DOING, AND REALLY, IF THEY COULD –
Become one with YOU, just crawl right under your skin!
Have you ever felt that way about someone? It happens when there is a soul connection that ain't got jack SHIT to do with marketing, lead gen, advertising, 'copy', funnels, or sales.
So the way for you to be that person for YOUR people –
And for yourself –
And for the survival and existence of your true motherfucking message –
Is SIMPLE –
You stop trying.
You stop thinking.
And you decide, with FULL fervour and certainty –
TO JUST EXIST IN THE MOTHERFUCKING MAGIC.
To STOP separating the bit where you're in your true genius zone, your flow zone, from the bits where you think you have to think about business, do it properly, be organised.
THERE IS AND SHOULD NOT BE SEPARATION.
And you decide to LET THE ART GUIDE THE STRATEGY.
Let the madness reveal the method.
Let the crazy, the untamed, the "I have no idea what I'm doing or who I am or where it's GOING, I'm just floating and flying and letting shit fall out onto the page, and it's definitely not GOOD, not great, it makes no sense …" you let THAT,
Be the motherfucking process.
How to do this?
How to fall into spirit, into source, into the deepest DEEPEST lake of superflow?
Why, it's simple –
Stop fucking holding on to anything that is not that.
And trust that when you leap towards soul?
It's GOING to fucking catch you.
It's only been waiting your whole entire life.
Don't forget –
Life is Now. Press Play.
Kat x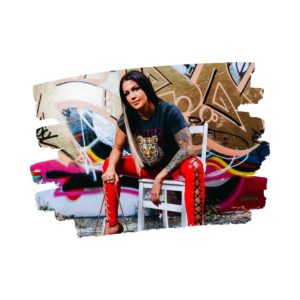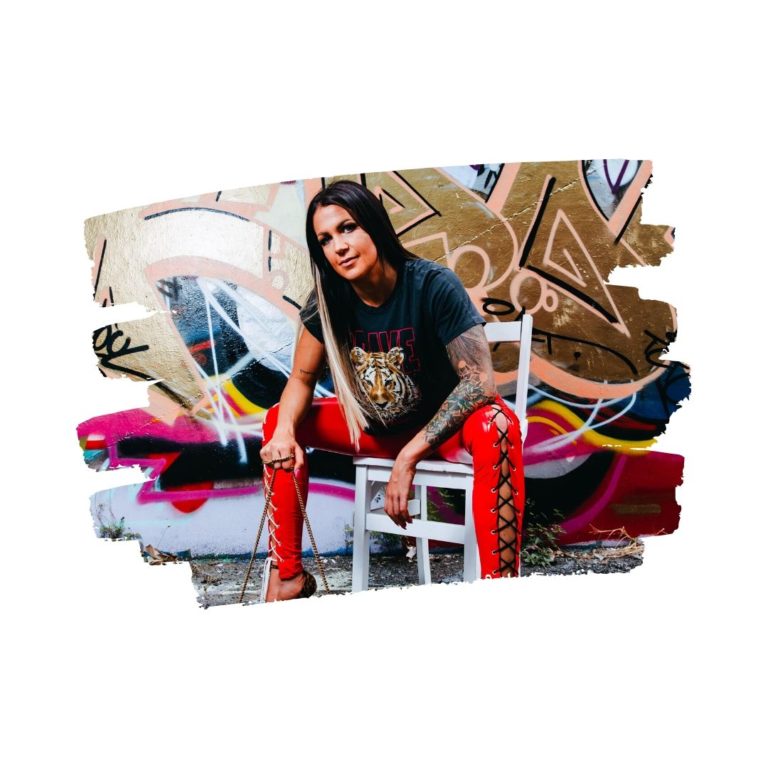 P.S.
Doors for The 100k Per Month Formula have re-opened for a very LIMITED time!
Don't miss out on the opportunity to be part of the The 100k Per Month Formula, jump in now and join while the course is running LIVE!
The 100K Per Month Formula is so much more than just what I know I'm here to teach, create, and share with you on the topic of achieving and surpassing consistent 100K months, all from soul of course, doing what you love, and just by being you.
I look around the dozens and dozens of revolutionary badasses who have said yes to soul in joining me and in just a matter of weeks, the shifts being made, the next level selves being stepped into, the MONEY claimed and created, is, well –
MIND-BLOWING to say the least.
I'm going to help you to easily identify the VERY few practical thingies you need to do to drop into a deeper level of creative flow and magic, and GET THE THINGS OUT INTO THE WORLD IN A WAY THAT GETS YOU PAID.
The 100k Per Month Formula is about the expansive energy of calling in, allowing, receiving and CHOOSING to be available now for whatever it is you know is available for YOU.
It might be the goal of 100K per month, it might be a completely different figure, whatever it is for YOU is what we'll be working on during our time together.
And, and a heads up – we're also gonna talk about the you still hide the TRUE wild power of your all that you ALL that you are.
Hmmm. So much more I am GOING to be saying to you about that!
So, yes.
The 100k Per Month Formula
10 modules + one extra (stealth!) one.
3 killer bonuses (including 2 entire new courses)
All new live course
YOU ALREADY KNOW IF YOU NEED TO BE HERE.
Join now and get immediate access to the 5 modules which have already dropped. Doors are open for three days only: https://thekatrinaruthshow.com/100kpermonthformula
You'll also receive access to ALL 100k Formula bonuses … plus join me live for the 2 Q&A hotseats!
In the end –
I got tired of trying to please everyone.
And I decided to just do me.
Publish my long posts.
Rant anytime I like.
Go off on ALL the tangents.
Let the ART control ME, not the other way around.
And when I did?
I made my millions.
Now go get yours.
Don't miss out on the opportunity to be part of the The 100k Per Month Formula, jump in now and join while the course is running LIVE!
This is far and away one of if not THE most rapidly transformative courses I have ever created!
3 days only!
Get your place today: https://thekatrinaruthshow.com/100kpermonthformula