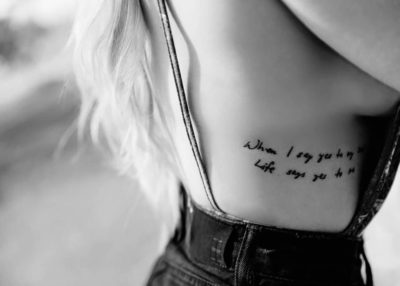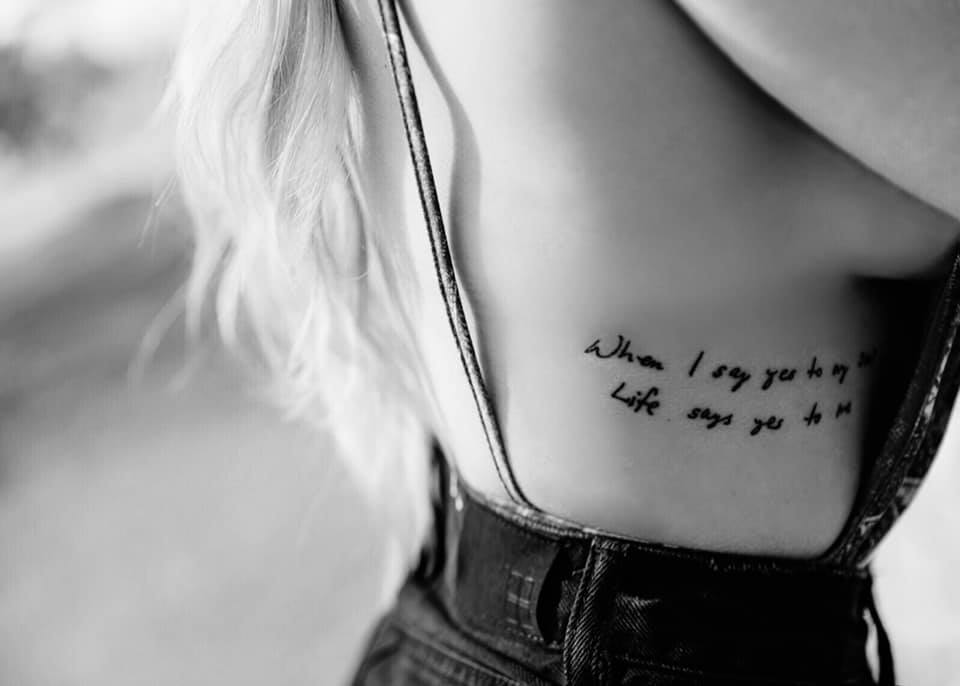 Purpose
FALLING INTO RAW.MESSY.LONGING
It's okay to let yourself fall into want, go crazy with longing, feel rabid at times with the emotion and passion of WANT.
You don't always have to be so God damn motherfucking STOIC about the damn thing …
You're not more spiritual, more evolved, more conscious, more woke, if you continually maintain a visage of being okay with what is.
You're allowed to want more than what is, and different, and fucking NOW!
You don't need to walk around all wise and solemn as you spout platitudes about being grateful to be on your journey, about understanding that it's all for your growth, about knowing that you obviously still have shit to clear, work to do, lessons to learn, or otherwise you'd have what you want.
Sometimes you can just get freakin' angry and stamp your feet and shake your fist at the heavens, and scream WHYYYYYYYYY.
– without having to then listen and wait for a profound answer which you can then journal on 😉
It's okay to be human.
You are ALLOWED to lean into each and every emotion which passes through you.
We GET to experience the entire motherfucking spectrum OF emotion, and of being human.
Being shitty, being frustrated, being 'so over it', being SAD, feeling lost, feeling empty, feeling ANGRY, feeling anxious … ALL of these emotions are allowed.
And in fact the more you refuse to lean in and feel what you are feeling, the greater the likelihood that you will GET to keep on experiencing it.
So if we're speaking of learning lessons, then yeah –
You WILL keep on learning the same lesson until you, well, learn it
And more often than what you realise, the best way to learn the damn lesson and let it pass over and from you, allowing you to break through to the next level, is to simply BE WITH WHAT IS.
Yet at some point along this journey of oh-so-woke-d-ness, we somehow took it upon ourselves to believe, and also imply to others, that to be broken, to be sad, to be in the depths of despair, to be RAGING with LONGING and WANT –
Makes us less than.
"Oh, she's clearly not that evolved, look at how UGLY her emotion is!
If she was truly conscious, she would understand that she's choosing all of this.
If she was really SPIRITUAL, she would float around all the time looking serene, and at one with higher self and God, and knowing and being all things whilst also humbly telling the world that of course she knows nothing at all, but she does know that everything is as it's meant to be.
Namafuckingste".
NO.
At what point in the journey did we make RAW and REAL and MESSY and UGLY not okay?
When did showing the FULLNESS of emotion, the less socially accepted side, become not okay?
When did we decide that in order to be successful and ultimately HAVE IT ALL we have to exhibit ONLY calm, patience, understanding, and a depth of wisdom and knowing greater than the depth of the ocean?
IF YOU REFUSE YOUR TRUE FEELINGS YOU REFUSE WHAT IS YOU REMAIN STUCK ON A LOOP REPEATING THAT SHIT OVER AND OVER AGAIN AND THEN?
DEADIBONES.
Seriously.
It's time to realising that without acknowledging and admitting DEEP and MOST raw and real longing and want, and being okay with showing it, that you energetically close yourself off to receiving.
What, you're so fucking cool now that you can't even show all of your desire?
Want.
Longing.
RAGING passion.
Fury.
FUCK THIS SHIT-ED-NESS.
Equals?
DESIRE.
And when it comes to collapsing time, instant manifestation, and the calling in to the physical of ALL THE THINGS, wanna know what is powerful enough to override ALL possible blocks and hindrances and reasons not to?
WHITE.
HOT.
DESIRE.
UNTAMED desire.
UNFILTERED desire.
Desire which is not shrouded even a LITTLE bit in coolness, in 'I'm fine without it', in 'it's about the journey and I'm so fucking wise'.
Just.
Fucking.
Desire.
I WANT IT.
I LONG FOR IT.
I AM MOTHERFUCKING DONE WITH NOT HAVING IT.
AND IT.
WILL.
BE.
MINE.
And if you're not willing to sit FULLY in that emotional experience, in all of its sometimes ugly messy TOO real full on-ness, and yeah, also show it to the world if that's what 'you being you' is, in that moment in time, well then really?
Get the fuck out of here.
Go sit there in your pretty flowy dress.
And post another meme on the internet about how damn learn-ed you are.
As you cry cry cry yourself to sleep because somehow, despite being SO woke and SO evolved and SO all-knowing –
You still never seem to get what you want.
Might freakin' help if you were actually okay with really wanting it.
That bad.
That you will tear the world apart with your bare hands to get it.
Don't forget –
Life is Now. Press Play.
Kat

Don't forget –
Life is Now. Press Play.
Kat x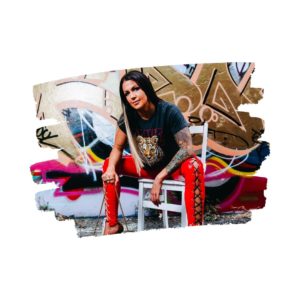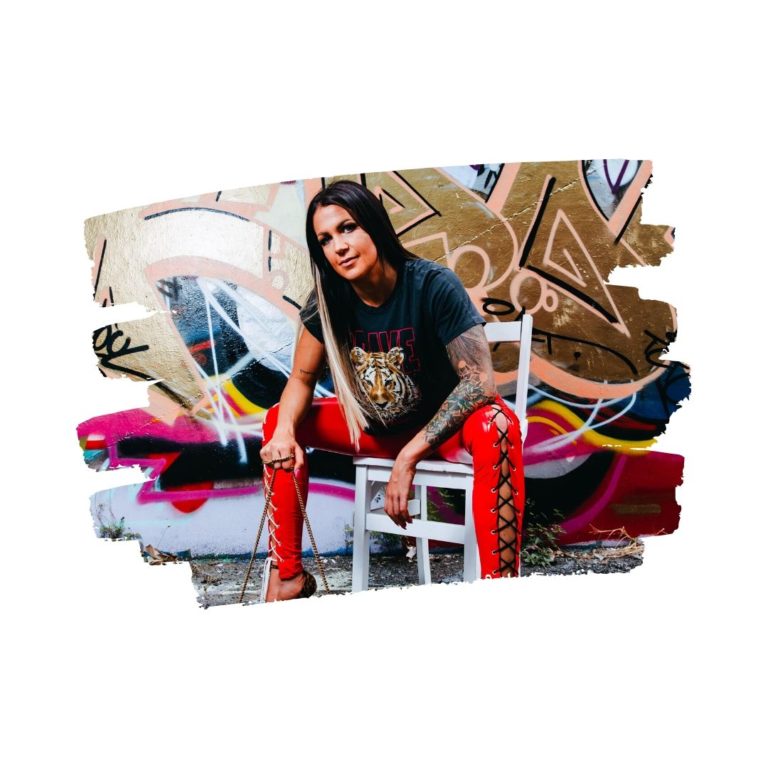 P.S.
I decided, once upon a time, to make $100,000 in a month! I kept on deciding! It took a little time … (far less than I thought, actually, in the end) … but it happened.
Since then I have decided my way up to over 4x that per month.
I have produced this level of income at The Katrina Ruth Show for nearly 5 years now. (6-figure months and eventually, starting 9 months after the first 6-figure month, multiple 6-figure months. Consistently!).
I have also mentored countless badasses in the online (and offline!) space who have, during the time mentoring with me, and / or afterwards, achieved this 'milestone' income goal as well.
I am known in the entrepreneur world for flicking the damn switch for the called ones.
One of said called ones asked me a week or two which of my existing courses would be most helpful for understanding the mindset of myself and my clients who have hit and surpassed the 100k per month goal! Understanding the mindset as well as the strategy, or whatever else was part of it.
I said I'll have a little think about that … and then instantly I thought – "huh! Why do I not have a course on that! That would be a GREAT course!"
Guess what?? I NOW HAVE A COURSE ON THAT! Well .. it opens officially tomorrow! But there's a sneak attack secret-y sort of thing happening already.
>>> The 100k Per Month Formula just opened for registration! <<<
For the Entrepreneurs Who Were ALWAYS Gonna Run the Damn Thing!
10 modules (all new live content)
11th bonus one (duh)
3 insane extra bonuses (one is an entire brand new course on finding and building your Soulmate Team .. I'll be launching this after THIS, at $199, but you get it free in the 100k Per Month Formula!). Another is an entire 30-day mindset course on 100k+ mindset, with daily journal prompts. Yes, this is a BONUS, in addition to the 10 modules + 1 + (did I mention!) Q&A hotseats and more with me.
I am so excited for all of this!
People have been signing up already. I may have done a secret sneaky stealth launch to a few peeps, and they hopped RIGHT on, especially when they saw how freakin' wow the vibe was not to mention OH – the VIP / Super VIP options. You gotta keep your eyes peeled!
Full Sales Page + Success Stories + ALL the Vibe of the 100k Per Month Formula coming in the official launch May 28! Join Now in the Secret Drop and Receive the 'Stealth' Bonus … this extra bonus goes away once the launch officially goes live tomorrow!
Shhhh deets below:
Time to decide freakin' bigger baby.
It's go time.
LET'S GO.
Amen!