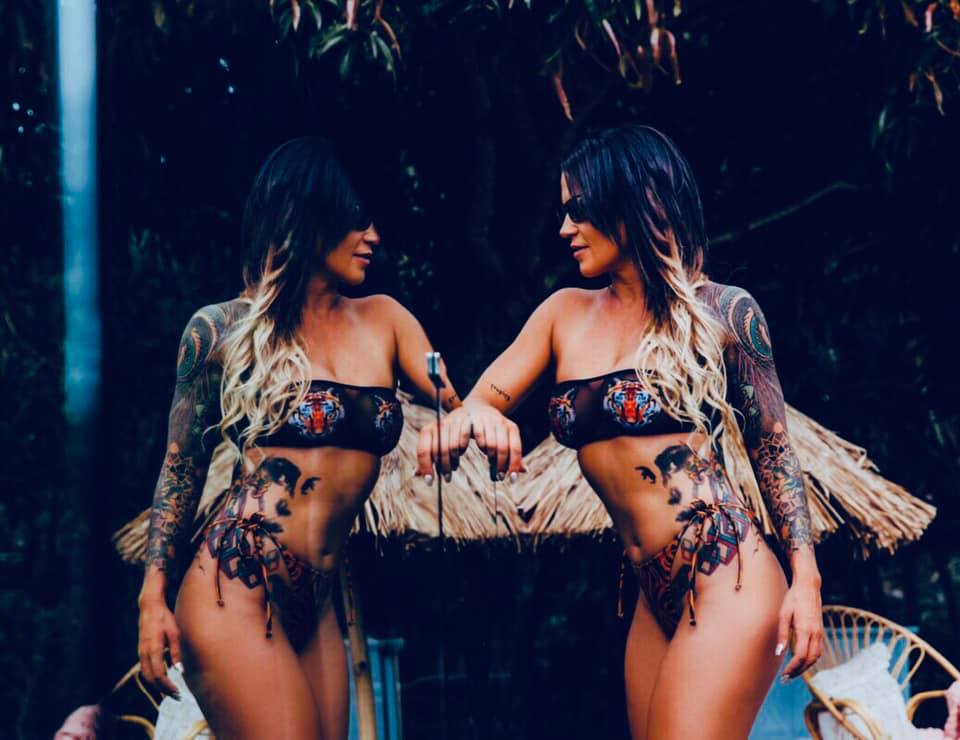 Success Mindset
MAKE IT THAT YOU'RE OBSESSED ABOUT FINDING THE DAMN SUPERFLOW
Expansion doesn't happen when you're trying to teach, to create content or a message which will result in sales, in followers, or even, in flow.
Expansion?
Access to higher self?
Dropping into that altered state, where you're somehow, somewhere, someplace, in the river beneath the river and the flow is of the SUPER level, the conscious unconsciousness in which you have merged,
And become one, with life, itself?
You don't get that shit from trying so hard to do something so well to be someone so good to convince a person so nicely to follow to listen to buy.
It doesn't work that way.

You've forgotten, haven't you, that it doesn't work that way … that it NEVER worked that way and yet somehow, some way, somewhere ALONG the way you shifted.
You forgot.
And you became, once more –
One of them.
One of the rabble rousers and hustlers whose mission is to be heard! Be seen! Get followed! Be liked! Adored! And paid!
Yeah yeah yeah, you talk about the message being the message and the art being the art but let's face it –
You know nothing of this
You are nothing of this
You're a fraud
(or at least that's how you're showing up right now)
Instead what is happening, and where you have become SO lost, OH so lost, and wandering, like an empty of soul shell, down the wrong fucking highway of life, is you started once more to CONNECT YOUR ACTIONS TO YOUR OUTCOMES
It's the worst kind of stupidity, for an artist
The WORST!
It's a poison, a weed in the garden of your soul, a Black Widower sent to find and kill you, destroying not only your human self and the life you WOULD have carved out for yourself if only you were true, but destroying also your legacy.
Your purpose.
The work you were sent here to UNLEASH.

And here is what else –
The ONLY way, the only way you will find the riches you crave, the following you know is yours, and the FULFILMENT which you chase and long for?
The only way is to let go.
Detach your actions from your outcomes FULLY.
And do it for the motherfucking art.
Do it for PERFORMING, for EXPELLING, and because without it the very beat of your heart feels purposeless, empty, hollow, and stale, but please –
Don't do it for the money.
Don't do it for the followers.
DON'T do it for the God damn likes.
Don't do it because you THINK that your life right now depends upon it, you got bills to PAY and targets to be MET and you're SCARED!
Too bad!
You can't AFFORD to be scared, you don't GET to let that rule you! It's a choice! A motherfucking CHOICE, do you hear me?
You can choose to let fear have a voice –
Telling you and yelling at you that you just gotta make a SALE, God damn it, so DANCE MONKEY DANCE AND DON'T LET THEM SEE THE STRINGS, but girl don't you get it?
We see 'em.
We KNOW.
EVERYBODY KNOWS.

And it's why you find it so hard,
To bring them near.
Do you know what is MAGNETIC? What draws the people on to where they can't NOT look? What causes them to hang off of your every word?
SUPER
FUCKING
FLOW

That heightened state, that stealing of fire from the heavens, that altered consciousness in which the ENTIRE world has dropped away and you become one with the cosmos itself, where you know and have access to EVERYTHING you desire and require, where certainty and power is absolute, where NOTHING can stop you, and where you are CHARGED –
On FIRE –
A force to be RECKONED with –
Like a burning fucking ball of light in the sky –
THAT is the most addictive thing of all.
When you're in it?? You could be saying anything. Doing anything. Selling anything. IT DOESN'T FUCKING MATTER. People will listen. They will get as close as they can, climb into your very SKIN if they could. And they WILL do WHATEVER you tell them.
Yes.
This is a power to be used wisely, with integrity, and for GOOD.
But make no mistake –
It IS a motherfucking power, and a greater one than what I can put into words.
It's also THE most fulfilling and restorative state for YOU to be in, because in that place? Your human worries fade away … don't matter … turn to grey. You switch into simply BEING.
Incidentally,
and conveniently,
this is where ALL THE FUCKING RESULTS THE HUMAN YOU TRIES SO HARD TO 'MAKE HAPPEN' COME FROM.
So if you're going to be OBSESSED about something –
If you're going to be putting all your damn energy and EFFORT into something –
If you're going to be waking up each day asking 'how do I how do I HOW do I?', then please –
About slipping out of the thinking world, the doing world, the shoulding world, the stupid silly trying world!
How to do that?
STOP FUCKING FOCUSING ON THE THINKING WORLD, THE DOING WORLD, THE SHOULDING WORLD, THE STUPID SILLY TRYING WORLD.
Go WITHIN.
IGNORE ALL THAT IS NOT THERE.
And for the love of God and all things holy –
Switch your fucking notifications off!
If you're serious about being the artist,
If you're serious about being the performer,
If you're serious about letting what is MEANT to come forth, forth,
And if you're serious about making the damn money you know is available to you, and building the follow that goes with it –
Never mind going to bed each night fulfilled and lit up as fuck – !
Then you will get fucking serious about making space for flow.
SUPERFLOW.
About sitting your ass in the damn chair –
Or wherever it's meant to be –
And ignoring EVERYTHING AND EVERYONE, while you journal. Drop in. Meditate. Move. Ramble. Muse. Ponder. Wander. And wait for the damn click, the place where the world slips away and you drop beneath beneath beneath and above above above ALL of it.
Creativity, magic, certainty, EVERYTHING –
Coming at and through and from you like a torrential RIVER.
How long, you ask? How long should you allow for this, in the morning, or the afternoon, or at night?
UNTIL IT FUCKING CLICKS.

Oh, you don't have time for that, you have things to do and people to see and can't you just allocate a tidy little sum of time to write a blog drop a message create your work?
No!
You can't.
Oh, you feel bad not getting back to people, not checking in, not keeping up?
Okay!
Too bad.
This is why you won't make it:
You refuse to give the damn flow the space it needs to work with, and for, and from you.
You think that your time is to be measured, and used, appropriately.
And you think that an action begets an outcome.
Or,
This is why you will make it:
You finally learned to ignore the whole damn world,
Ignore EVERY possible outcome and attempt to get it,
And go the fuck within.
For how long?
Oh,
Only until you die.
That's all.
The question is –
Are you brave enough to give your life for the only thing it was given to you for?
Don't forget –
Life is Now. Press Play.
Kat