Purpose
TO REACH THE NEXT LEVEL, LET YOUR ART LEAD IN A GREATER WAY
The desperate clawing you feel, on an all day every day basis, so relentless and deep that it is impossible to ignore no matter how much you do in fact TRY, is not only the clawing of your soul trying to be heard but it's also an urgent reminder from within that hey – !
This is where, and ONLY where, you will find the way.
You think that in order to grow your business, your fame, your following, there are Very Important Things You Must Do.
The things of building an audience … of generating 'leads' … of putting bits and pieces in place in order to logically or strategically guide your 'prospects' through a process that leads them to buy, buy again, refer you, and more, but no – !
You are mistaken.
And in going down THAT path, giving your time, your energy, your SELF, to trying to be better, good or great in business –
You deny your art, and with it, really –
The very beat of your heart, and for what it was GIVEN you.
You're also a fool, because the way to the success you crave, the money or fame which you know is available to you and 'meant to be', is ONLY through your art.
If you make one commitment to success, make it "I allow the art to lead and guide me".
The side-effect of which may not only be fame and fortune, but actual God-damn fulfilment of your soul and a life which has MEANING, and purpose.
I suppose it's not a bad little bonus 🙂
But sure, sure, keep on putting THAT aside in the futile question for RESULTS from creating the right PROCESS.
Makes sense …
Here's what you need to understand, and REMEMBER:
You're not about building a business, an audience, and 'monetizing'.

That shit is ALWAYS going to come second to letting what's inside of you,
out.
Not only in the sense that you CAN'T FUCKING BREATHE PROPERLY when you're not letting the art guide you, teach you, strip you back, and show you who you ARE –
(How the fuck are you meant to know who you are, if you're not IN it each day, huh?!)
– but ALSO, and please, really HEAR this, the EVERYTHING you seek as far as RESULTS, can ALSO only follow the art.
The pathway is through, and through, and through, and through, for ALWAYS.
When you turn your focus away from the unleashing, in order to do 'success things', you switch off your access to soul, to higher self, to creativity, to source, to the MAGIC.
To the knowing and the certainty and the flowing, FROM WHENCE ALL TRUTH COMES.
Truth?
Yes, truth!
Truth about the very simple and VERY obvious things you actually need to do for marketing, for growth, for sales!
You're working so damn hard to build the damn thing by listening to what the industry says, or the business world, or some random 'expert' on social media, but NONE of that applies to you.
And never could.
Those who have a message which they MUST get out into the world, and who commit to that message, foregoing ALL else, have ALWAYS found a way!
Even before Facebook 😉
The reality of how it GETS to work is that when you give in to the art, and let it lead and guide you, it will be the only light you need and it will also PROVIDE for you.
Yes.
You still have to do the work.
But don't you see? You do the damn work you're SHOWN to do, not the work that others outside of you suggest you do, and NOT the work which your fear-mind tells you you must!
Giving ALL of what you are led to give each day to dropping down down down into the rabbit hole of your soul.
Until?
UNTIL IT IS TIME TO COME OUT AGAIN. What else?!
After that, you MAY –
Do the things.
To build an audience.
And join the dots.
To get a sale.
And listen carefully.
To the wise ponderings of people who are not you, and who know nothing –
About your soul.
And about how EVERYTHING you always needed was always in you,
If only you'd look.
But I think you might find you don't need to … don't care to … and somehow, after going in to the art each day, really have no desire or motivation to at all.
There's a certain sort of 'I don't give a fuck about anything' feeling which comes upon you when you have really done your art for the day.
This is NOT to sway you from path!!
This is the feeling of your soul reminding you that NOTHING MATTERS EXCEPT THE ART, and that from the art EVERYTHING flows.
Oh, but how do you get it seen –
Heard –
And how do you get PAID –
Well,
I don't know! How DO you? When you look inside, what's the answer THERE?
– Where are you guided to publish or place your work?
– In what haphazard or nonsensical manner?
– What does your SOUL tell you to 'do' when not doing art?
– If you knew no rules about marketing, and sales, but you were COMMITTED to the creation of wealth, and impact, and soul-aligned legacy, and you meant it, WHAT WOULD YOU FIGURE OUT?
– Who are you nudged to reach out to?
– What 'against the system' bizarre behaviours do you find yourself continually drawn towards?
– WHAT IF YOU JUST BELIEVED IT HAD TO HAPPEN, WAS YOUR BIRTHRIGHT, AND IT NEVER OCCURRED TO YOU TO QUESTION IT NOR DID IT OCCUR TO YOU THAT ANYBODY ELSE COULD POSSIBLY TELL YOU HOW?
Then what?!
These are just some questions you may find helpful to ask of yourself.
But here is the greatest one of all –
WHAT IF YOU JUST TRUSTED?

And what if you knew that the only thing worth giving your life for, anyhow, and FUCK money and fame but sure sure I'll get CHOOSE it –
Was the thing for which your life was given you.
And then what if you just did that,
committed,
til the day you die?
Remember –
Life is Now. Press Play! 
Kat x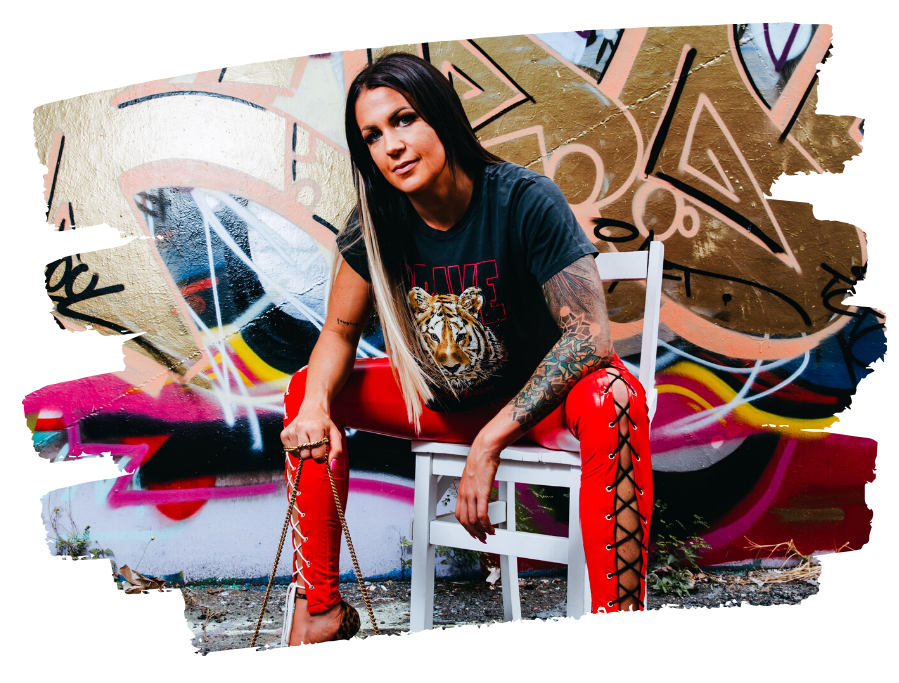 PS.
– dreamer. wanderer. soul led creator. One who was born for MORE.
I'm creating my new course, Big $ollar Energy, for the one who always knew she is here for millions,
to make it. To impact them. To create. And to LEAD.
Big $ollar Energy
The Money & Expansion Course for the Soul-Led Wanderer Who KNOWS It's Time to Go All in on HER,
and Let the Damn Receiving Take Care of Itself. The Way it Was Always Meant to Be.
Which means?
Identifying and releasing everything that gets to go, from the way you're thinking you need to do shit now, to the purposeless bits of the push or biz that it just don't need to be about, to the hidden junk in your psyche that gets to go.
>>> It's not about the do. The push. The win. When who you are when you only go within naturally PLACES you at the top,
but of the right fucking mountain.
The one that was always YOURS.
And then you finally WENT there.
Here's the thing, for us, about allowing an expanse of RECEIVING.
IT HAPPENS WHEN WE GO TO THE PLACE WHERE IT JUST IS.
And always was.
Class starts LIVE on Monday May 24, however early access + Big $ Energy vibes will open from Monday May 17 in our Telegram chat + join now bonuses are open already!
www.thekatrinaruthshow.com/bigdollarenergy
> it's time.