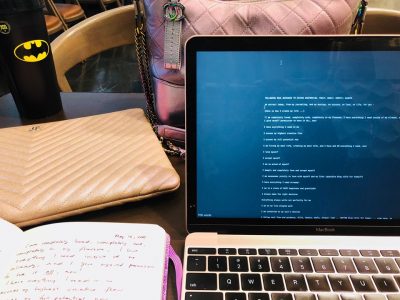 Success Mindset
FOLLOWING SOUL GUIDANCE TO ACCESS #SUPERFLOW, TRULY, MADLY, DEEPLY, ALWAYS
An extract today, from my journaling, and my musings, on success, on love, on life, for you –
{this is how I create my life …}
"I am completely loved, completely safe, completely in my flowzone, I have everything I need inside of me already, and I give myself permission to have it ALL, now!
I have everything I need in me
I access my highest creative flow
I access my full potential now
I am living my best life, creating my best life, and I have and AM everything I need, now!
I love myself
I accept myself
I am so proud of myself
I deeply and completely love and accept myself
I am soooooooo juicily in love with myself and my life! (possible blog title for today??)
I have everything I need already!
I am in a state of DEEP happiness and gratitude!
I always make the right decision
Everything always works out perfectly for me
I am connected to my soul's desires
I follow soul flow and guidance, fully, deeply, madly, always! (ooh … BETTER blog title for today! … side note, to you, the reader: this is how I find my messages, always. I find them in my soul … where else would you possibly look?!)
This is what I want and what I choose!
Everything I desire is given to me always, this is just how it is and how it gets to be
I am safe to fully express myself in love
I am safe in love
I allow my heart to be fully open, and I allow myself to receive all that is divined for me
I allow myself to be fully loved
I allow myself to fully give and also receive love
I am safe
I am SO fucking grateful
And I am free"
*
This is how I journal, how I create my life, how I go within and allow what is inside of me to come out, always.
It's a daily practice, a ritual, a must.
To not do it would be equivalent to not breathing for the day … it's just not gonna happen.
From what's inside of me, I design the world around me
From what I feel, I allow myself to bring to life
From tuning in, I access soul guidance, wisdom from the ages and the collective, everything I could possibly need to know, and the answers, to all
From LOOKING in, I find my path
I know what action to take
Where to focus
Where to go
And even
Where I am
*
It's not always easy
Today, actually, felt clumsy
Right now, writing these words, feels awkward.
I feel stiff, not super in my flow zone, as though I am writing in a stilted and slightly robotic way
It reminds me that one of the things I have most deeply learned, and gained freedom from, is the knowledge that everything is perfect just as it is
And I allow what is, to be
Right now, this moment is perfect
I am perfect
You are perfect
We are whole
We are complete
And we are free
EVERYTHING is precisely as it was always divined to be, right here and right now in this moment
Isn't that AMAZING …?
*
And I wonder –
At times
I wonder –
Just how much more is waiting for me. How much DEEPER I can go. How much GREATER I can allow, give, receive, be.
And also –
How it doesn't matter –
At all
Because everything is already done –
Now
And I already have everything and am everything –
Now
*
I wish I could capture this moment right here
This moment of complete trust
Complete faith
Complete peace
Complete fulfilment
Complete KNOWING
And the ability
To have whatever I want, like magic, with the click of my fingers, and just because I decided
Don't you?
*
And then I remember –
I already did.
I am whole
I am complete
I am loved
I am safe
I am enough
And I am free
And you?
WHat do you choose today?
Don't forget –
Life is Now. Press Play.
Kat x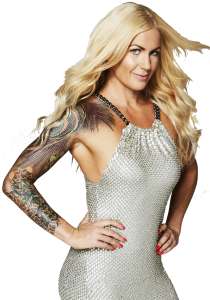 PS The Inner Circle gorgeous, it's open! Is it time … ?
🙌🏼
"If you want to step into the FULLNESS of your work and the REAL YOU !! Get in on the INNER CIRCLE
And then KAT in the real world is 1000 times more energetically powerful than you see right now! Your Presence In Bali blew me away!!! I'll never forget that experience!" – Maria L Portas 
The Inner Circle is the highest 1:1 mentoring 
You get 100% UNLIMITED access to me
It is SUCH an incredible place to be-
It's obviously not for everyone because it is private client work, and there is a significant investment around that, it's also not for everyone as there's like thousands of people who follow me online and they can't all be in the Inner Circle!
So it's for that person who knows ALREADY that I'm the mentor for them.
That could be you whether or not you've followed me for years or whether you've just started. I have had several cases of clients joining the Inner Circle after having either just met me that day or after only following me for a short length of time.
It's just a calling and a knowing in your heart- it's a soul thing. 
So what it would be about is having me there by your side day to day to get you in continual alignment and taking massive fucking action around creating the business and the life you deserve and desire.
It's certainly not limited to only business- we talk all the things in the inner circle, we continually go into what you need to be in your flow state and access your soul guidance and highest levels of intuition and personal power and in order to create everything that's coming through from what's inside of you. 
So the conversation is equally mixed with money, business, relationship stuff, fitness and health stuff, location free and travel stuff for those who are doing that – parenting stuff as well, it's all just a glorious blend!
The conversations that go on in the FB group for the Inner Circle are phenomenal it's such a cool place and space. 
The powerful stuff that comes up when we do meet in person, and our next in person meeting is in July in LA! That is just… that time is the MOST next level thing I have ever created in my life that continually just awes me and humbles me.
The 1:1 convo that I have with you is a pretty much a day to day thing- continual audios, messages whatever you need. It's like any relationship .. a continual flow of conversations as and when it's coming through and as and when it's needed.
There is a really cool bunch of stuff that you get, obviously, from being in the Inner Circle so you have –
1:1 mentoring with me at the highest level 
Me there by your side – daily
We spend time together in personal whenever we can like if i am where you are then of course we will meet up and hang out 
There is a real genuine relationship that builds between myself and my Inner Circle clients – I wouldn't want it any other way.
I don't take people in to to the circle unless I feel they wold become Soul Mate friends and fall in love in that friendship client way –
Then you get everything else obviously – like programs and courses that I create it's all included.
I would love to speak to you if the Inner Circle is speaking to you!
The best way to do that would be to just send me a message on my private FB Katrina Ruth FB page and I'll send you through a full overview as well as a short live stream where I go through the work that I do with my private Inner Circle clients and we can talk cost details etc
If it's for you then amazing! We'll get you in right away and if it's not for you then that's totally fine as well –
Message me now if want to speak more!