Millionaires get triggered too you know. Thrown off their course … distracted or swayed from a path of alignment, of higher purpose, of truth.

That #bossAF powerhouse woman you look up to? She struggles with self-doubt just as much as the next girl.
She has days where she wakes up and doesn't feel good enough, feeling like she's DROWNING in unworthiness, wonders who TF she thinks she actually is, to be so bold, so audacious, so demanding, so unapologetic in the way she shows up, and holds space.
She has days where she doesn't WANT to, she feels flat, or down, or disconnected, and wonders if she actually knows anything about anything!
Or if she's just a big old fake, and at any moment now (to paraphrase the amazing Amanda Palmer, who so perfectly summed up a thing ALL artists feel) the Fraud Police are going to knock at her door.
"Hey you! We have evidence you're not a real adult, you don't know ANYTHING about what you're doing, you're just making it all up as you go, and WE are going to tell EVERYONE!"
Millionaires get triggered BIG TIME –
Maybe because somebody questioned who they are, or their way, or their intent –
Maybe because somebody boldly and audaciously stated something in opposition to what THEY preach – !
Maybe because the littlest thing brought up their DEEPEST and not-quite-released stuff –

Whatever the reason.
It definitely happens.
A LOT.
I know this, because I have BEEN a millionaire for some years now, and also I have several clients who are millionaires, and quite a few friends.
Guess what? They are human as fuck.
Maybe you already knew this … it's hardly surprising, if you think about it LOGICALLY … but I think that there is still a hella lot of 'pedestal worshipping' going on in the world of entrepreneurialism and success and, maybe more so than anywhere else, in the so-called SPIRITUAL success world.
We look at other women, or men, and assume they are 'that girl'.
SHE is so sure of herself!
SHE has her shit together so perfectly!
SHE has it all figured out!
She's so conscious! So evolved! So in alignment! She always doing things SO DAMN GOOD!
The implication, when you entertain these thoughts, is that YOU are NOT she, and that you could never quite be like that, even if you tried REALLY REALLY HARD.
Well, you're right.
You're NOT that girl.
And even if you try REALLY REALLY HARD, you're NEVER gonna be perfect, you will never have it all figured out, you'll never be sure of yourself, and filled with confidence, all of the time!
THAT'S BECAUSE NOBODY CAN.

And nobody IS,
'That girl'.
Not the one we have idolised, tried so desperately to be like, continued to SEPARATE ourselves from, because we think she has magical superpowers that we don't.
NOBODY is that girl.
She's a myth, an evil fairytale really, one who casts doubt and fear and contractive energy into the hearts of so many, taunting us with her perfection, and our lack thereof.
Time to slay the mystical fucking dragon, no matter how beautiful she is!
Because here's the thing –
If SHE who you THINK is so perfect is NOT in fact at all …
And if what she IS in fact is the same.as.you …
(And like I said, I can promise you she is because I KNOW these women, and I AM one of these women!)
Then doesn't it just stand to reason –
Kinda sorta LOGICALLY –
THAT THERE'S ACTUALLY NO REASON AT ALL YOU AREN'T YET AT HER LEVEL?
With your money?
With your following?
With your BOLD AUDACITY at sharing your message?
With your UNAPOLOGETICALLY EXTRA way of showing up, and showing the world who you are?
With your NAMING AND CLAIMING of the things which you desire, which come through you, which are shown to you, which you believe are meant to BE?
With your DESTINY?
With your RELATIONSHIPS?
With ALL of it?!
If SHE has allowed all of that into her life –
And, at the core of it, she is indeed STILL A HUMAN WOMAN WITH HUMAN WOMAN FLAWS AND DOUBTS AND INSECURITIES –
Then maybe this entire time the whole thing was just a choice,
And not a destination
And maybe that's something to think about
Or just,
Decide.
Just an idea!
Remember –
Life is Now. Press Play! 
Kat x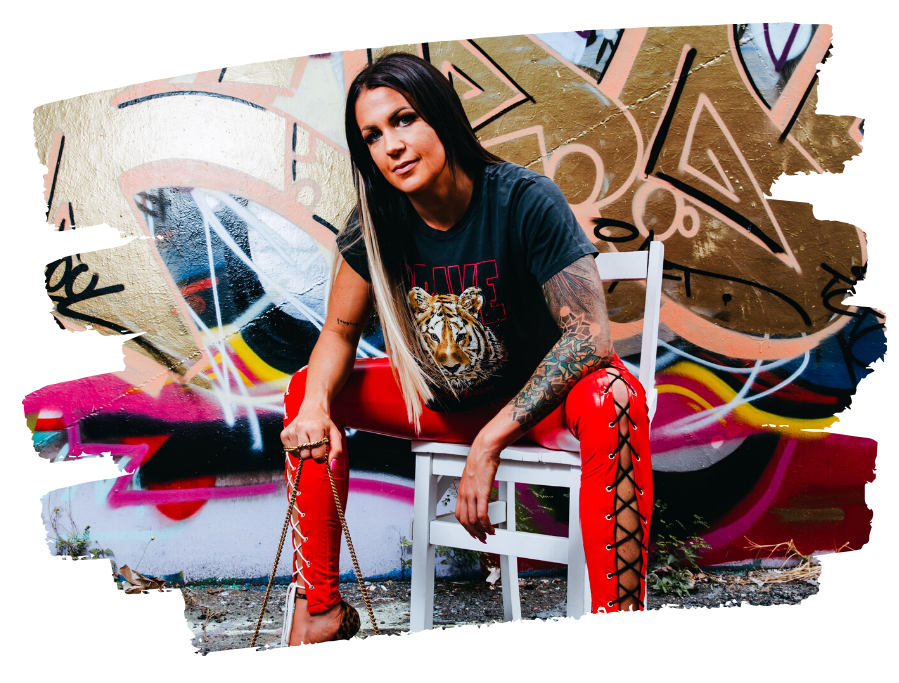 PS.
– dreamer. wanderer. soul led creator. One who was born for MORE.
I'm creating my new course, Big $ollar Energy, for the one who always knew she is here for millions,
to make it. To impact them. To create. And to LEAD.
Big $ollar Energy
The Money & Expansion Course for the Soul-Led Wanderer Who KNOWS It's Time to Go All in on HER,
and Let the Damn Receiving Take Care of Itself. The Way it Was Always Meant to Be.
Which means?
Identifying and releasing everything that gets to go, from the way you're thinking you need to do shit now, to the purposeless bits of the push or biz that it just don't need to be about, to the hidden junk in your psyche that gets to go.
>>> It's not about the do. The push. The win. When who you are when you only go within naturally PLACES you at the top,
but of the right fucking mountain.
The one that was always YOURS.
And then you finally WENT there.
Here's the thing, for us, about allowing an expanse of RECEIVING.
IT HAPPENS WHEN WE GO TO THE PLACE WHERE IT JUST IS.
And always was.
Class starts LIVE on Monday May 24, however early access + Big $ Energy vibes will open from Monday May 17 in our Telegram chat + join now bonuses are open already!
www.thekatrinaruthshow.com/bigdollarenergy
> it's time.