If you want to go to the next level in your business or life, you have to be able to not only believe that you CAN but also that you know how.
Ideally, in order to not get into attachment about the whole 'knowing how' bit, you also have to release worrying about or overly trying to figure out what that how is! It's kind of –
I will set aside time and space each day to do this thing, to grow and move forward in this area, because I know I can and I also choose to believe I know how, but if I'm in the moment not sure what that 'how' is, I will take action anyway, and trust that the next steps will be shown to me because I keep doing so.
Instead what most people are doing is waiting to know the how or trying to see it all in advance, before they commit to taking daily action. Not realising that it's the action itself which reveals the pathway!
The simplest thing you can do if you want the how, the pathway, revealed to you in a particular area, is just – make space for that.
Set aside daily time and space, even for 20 or 30 minutes to begin with, in which you will sit your ass in the chair (so to speak!) and figure out SOMETHING to do.
Trust that if you keep doing this every day, you're going to learn. You're going to grow. You'll make mistakes, find things that don't work. And bit by bit you'll find what does! The how will create itself right there alongside of you. But for this to work you have to trust that it WILL, and that you'll find it, and you also have to be willing to make that space and time commitment when at first it feels pointless … never-ending … uncomfortable … or just makes all your doubts and uncertainties rise to the surface!
You want what you say you want? Then you BETTER get okay real quick with being in that void, being the person who has no freakin' clue what she's doing and yet at least she's doing SOMETHING; finding her way.
You're not very likely to find it if you don't set out to, well, find it!
But here is what else you can depend on, as you embark on this journey of feeling and flying your way blind to the next level. A little piece of something for you to lean on, and hold close to you as reassurance!
No, not the fear-led you who has learned how to try and fit in, do it right, be like the others, conditioned by a world that says there are RULES.
But the real you, the soul you, the dreamer you, the one who just KNOWS things and SEES things and has an understanding that 'one day'.
One day, when I'm grown up – 
One day, when I've brave enough –
One day, when I know how – !
Hmmm? Hmmm!
When are you going to realise that one day is here right NOW?!
The things you've always known, and seen, and felt, and been sure of in your soul, that deep inner certainty which, though you do a damn good job of pretending you can't hear it, has actually been whispering the 'how' to you the entire time, that stuff has NEVER been more real than right now.
Yes, there are things you don't know yet.
Stop worrying about it; you'll find 'em!
But only if you embark upon the journey.
And what you DO know for sure, what has ALWAYS been sure, is that when you're finally doing the damn thing, but REALLY, it will be about you being THAT you; the one you've always seen inside of you.
So when you're feeling unsure –
Or you've truly bought into the idea that you have NO idea how or where to start –
Just remember:
Go harder and faster and more all in at being you. Back THAT chick. What would SHE have to say about this situation? What would SHE guide you to create, put out into the world? What does SHE already know which the current you is trying to pretend not to?
What is she shaking her head and rolling her eyes about and tapping her foot on the floor about RIGHT now, as you once again react react react to what the world is telling you you must do?
The thing is –
When you say yes to these graspy ideas, put to you by someone or something outside of you, of how you're going to create success, go to the next level, finally GET –
You already KNOW that it's not going to work. You can feel it in an instant, when a pathway is not for you. You know that it's going to end in heartache, or tears, or simply a huff of frustration as more time – more of your life! – was thrown away chasing something that never mattered, never could, on a fundamental level. On a YOU level.
Stop throwing good time after bad. Right NOW you can decide to change. Right NOW you can decide that moving forward you'll only listen to what's within, what you KNOW you'd be doing, or choosing, if you fully trusted yourself; backed yourself, were led by only God and your higher self.
Yes, there will still be things – a 'how' – which you'll learn that right now you have NO idea about.
But when you find them … as you set out on your journey NOW, flying and feeling blind … you will KNOW them.
Just as you also feel that sinking, that tightening, that slight contraction, when something which is NOT for you is shown to you … and the feeling of selling out which follows it, when fear is in charge and you say yes anyway.
What if –
From this moment forward you just made it a rule, a personal policy, that fear doesn't get to have a voice?
And what if –
You actually followed that policy?
And what if –
You also made it a rule, a personal policy, that you have to make time and space each day to grow and move forward in each area which matters to you, and which you know you now MUST?
And what if –
You then sat in that space. Unsure. Flying blind. No clue what to do or where to start. But you simply listened within. Looked around outside of you THROUGH THE LENSE OF YOUR SOUL. And then took action, one baby step at a time.
Do you think you might build something, create something, become something?
I think you could build an empire that way.
And maybe even a life.
Remember –
Life is Now. Press Play! 
Kat x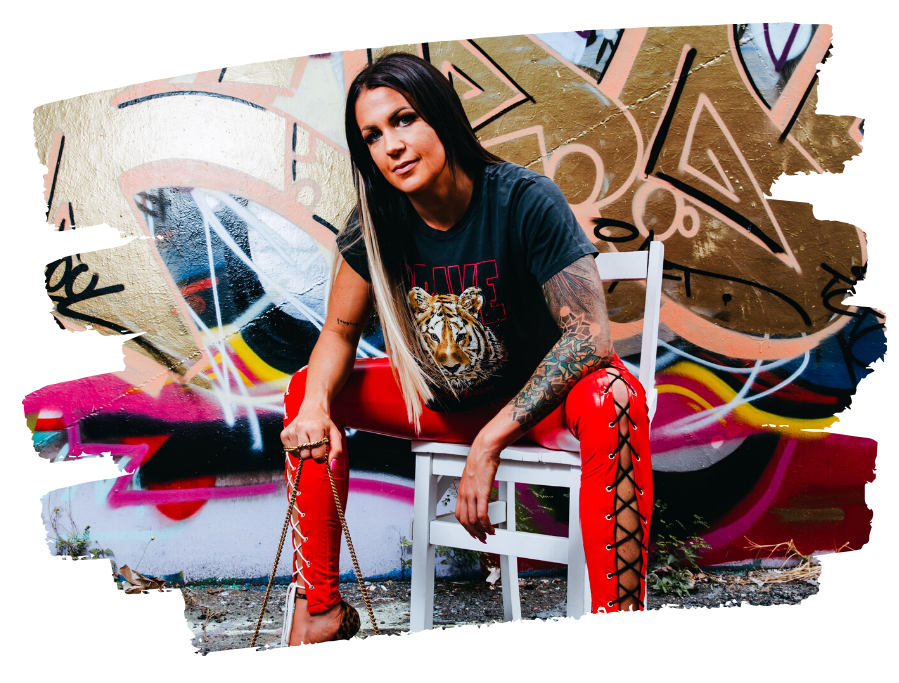 PS.
– dreamer. wanderer. soul led creator. One who was born for MORE.
I'm creating my new course, Big $ollar Energy, for the one who always knew she is here for millions,
to make it. To impact them. To create. And to LEAD.
Big $ollar Energy
The Money & Expansion Course for the Soul-Led Wanderer Who KNOWS It's Time to Go All in on HER,
and Let the Damn Receiving Take Care of Itself. The Way it Was Always Meant to Be.
Which means?
Identifying and releasing everything that gets to go, from the way you're thinking you need to do shit now, to the purposeless bits of the push or biz that it just don't need to be about, to the hidden junk in your psyche that gets to go.
>>> It's not about the do. The push. The win. When who you are when you only go within naturally PLACES you at the top,
but of the right fucking mountain.
The one that was always YOURS.
And then you finally WENT there.
Here's the thing, for us, about allowing an expanse of RECEIVING.
IT HAPPENS WHEN WE GO TO THE PLACE WHERE IT JUST IS.
And always was.
Class starts LIVE on Monday May 24, however early access + Big $ Energy vibes will open from Monday May 17 in our Telegram chat + join now bonuses are open already!
www.thekatrinaruthshow.com/bigdollarenergy
> it's time.