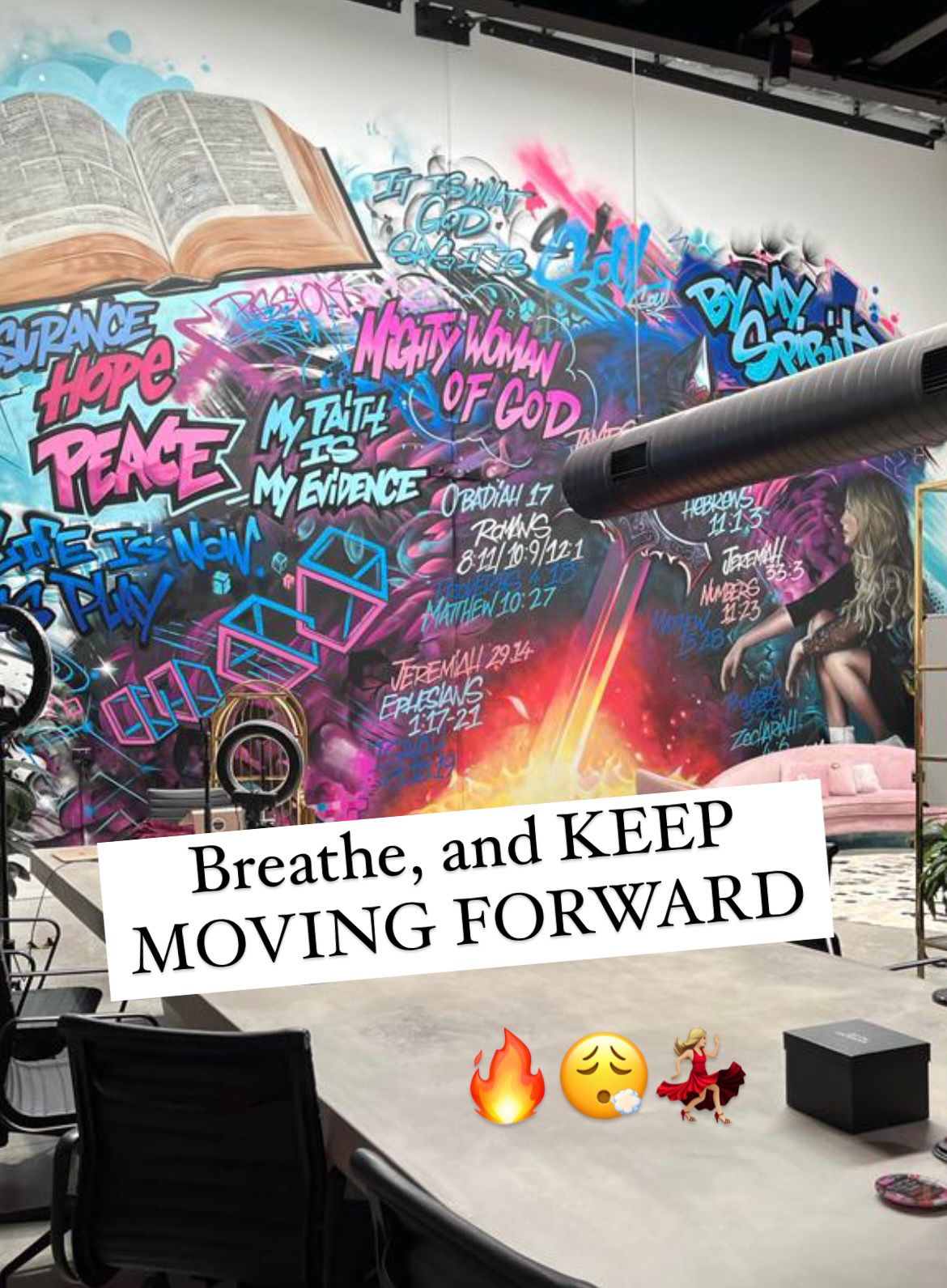 Purpose
BREATHE AND KEEP MOVING FORWARD
It's time to learn to be content where you are now, and to just be. And thus –
receive everything.
I know you feel as though you urgently need to figure out the way to go, the direction to flow, everything you should already know, but I felt God so strongly reminding me of something today which I DO know –
is for all of us.
And it was something like … the answer is just do what you're meant to do because it is what you are meant to do. I'm speaking of the next or new or NOW tasks which you continually waver back and forth on, tangled in an endless and exhaustive wonderment as to whether or not you should 'have' to, or whether or not it is going to get you someplace.
I felt God saying … stop looking for it to GET somewhere and just DO WHAT YOU KNOW YOU'RE MEANT TO DO.
SEPARATE the receiving from the doing.
EXPECT to receive and be taken care of. EXPECT the money and the other things to show up. EXPECT the bits of your life you think are missing or just not where they are meant to be to fall into place like an ACTUALLY right puzzle piece, but STOP.LOOKING.FOR.WHAT.TO.DO.
Because this work?
This work you have been given?
Yes, the bits you have been shown which you COULD do and which you perpetually do NOT do, yet they don't go away, this work is not for the sake of GETTING some place.
Do you understand?
This work has been given to you because it has been given to you, and THAT is the point of doing it.
The fact that it doesn't go away, is perpetually there in your minds eye, repeatedly visiting you in your spirit self, repeatedly coming back no matter how much you ignore it, question it, or simply don't get to it, FACT ENOUGH TO KNOW YOU MUST DO IT.
So … (and yes I felt God saying this as well) … just get over yourself and do it.
At some point you need to just do what you're meant to do and stop trying to wriggle out of it.
I know there is a part of you anguishing over what 'exactly' is going to somehow result in you catching up on what you should have done, making up for lost time, or now automatically being able to keep up with every last possible thing you COULD do, but YOU know –
it's not about that.
And what it is about?
Be content now, with who you are now, and SHOW UP FOR WHAT SHE KNOWS NOW.
You DO know the actions to take.
The things to commit to whether or NOT they appear to be paying off.
You just know what you're meant to walk forward with, it's that simple!
And the truth is it doesn't really matter whether you build it this way or that, do this first or that, it just matters WILL YOU NOW BE DISCIPLINED TO DO WHAT MUST BE DONE?
It's so simple when we let go of trying to make our work MEAN something or GET somewhere. I've taught for years that you must separate your money / receiving from your art. The next level money and ALL other receiving flow will show up when you truly expect it, and hand it over, and then just GET ON WITH WHAT YOU'RE MEANT TO BE DOING BECAUSE IT IS WHAT YOU'RE MEANT TO BE DOING.
But when your ACTION is all tied up with needing that action to PERFORM an outcome for you, you destroy the purity of what you have been given, and the purpose from which it is MEANT to come out.
Have I said it enough different ways now?
At some point just do what you're meant to do and stop trying to wriggle out of it.
That's all.
Oh, and?
IT'S ONLY WHAT YOU WERE BORN FOR BABE.
Yeah. The whole entire most lit up on fire version of it.
Now don't forget –
Life is Now. Press Play.
Kat