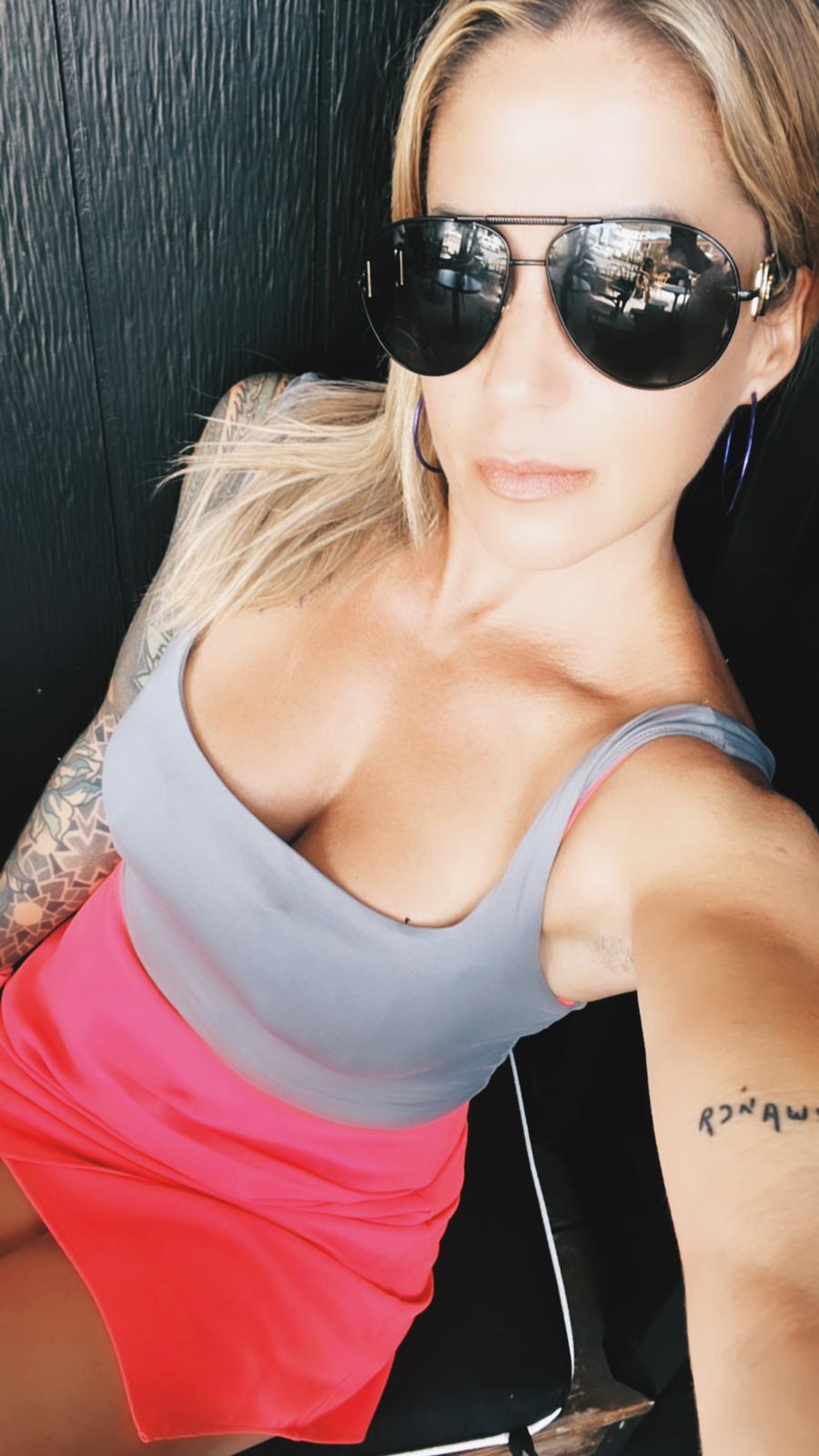 Warning:
this may hurt.
Let's go. And hold on for the good bit.
You're never going to look back and wish you had have tried harder at being something you never really wanted to be.
You're never going to lament the fact that you didn't push further with the business, love, or life which just wasn't actually IT.
You're never going to beat yourself up for not having gone in more ENDLESSLY on the minutiae of the stuff that is, well, exactly that. Minutiae. Boring bullshit which YOU shouldn't actually be doing. Or which drains your soul. Or which simply,
again,
is not the thing.
You're going to regret the crazy leaps you didn't make. The void you didn't put yourself in to lay yourself down before the possibility of ACTUALLY getting your deepest desires. Or the fact that you didn't live from the reality that it's not the how which fucking matters.
It's that you choose the right dream.
The HOW is going to be revealed when you anchor in what it is that's actually true for you. DECIDE that it gets to be this because it's about fucking TIME that it gets to be this. Make up your mind in advance already that when the fear comes, resistance comes, you weaken, and start thinking that the LIFE YOU'RE DONE WITH AIN'T THAT BAD AFTER ALL,
that you will slap yourself firmly on each cheek, twice, and then a third time for good measure, and then stand up straight boobs out AND?
Go get your life girl, AS WE ALWAYS DO.
Because let's get real, yeah? This is who we ARE. We are the true 1% within the 1% within the 1%.
We are not swayed by ideas of can't do can't have not enough don't deserve. We hold the damn LINE on our truth. And we absolutely refuse to kow-tow to low vibe business, money, relationship, or life realities because some scaredy-gal part of our mind is trying to tell us that maybe that's what you GET.
NO BABE. You get what you DECIDE. What you CHOOSE. And what you hold the damn line on.
So no thanks –
We aren't going to revert back to showing up in ways which no longer match who we are.
We aren't going to accept breadcrumbs of fuckery because a previous part of us would have been grateful for that.
We aren't going to continue to place ourselves back in situations where our genius is covering yawns all day long and then mainlining Ben + Jerrys all night long to make up for the fact that this shit is boring afffffffff and SO not a soul thang.
And yes please –
We are going to willingly admit where our needs, desires, tastes, wants, soul MOISTNESS is at now.
We are going to proudly own where we've grown up, changed, stepped into our damn power and truth.
We are going to unapologetically insist upon exactly what we know it's time for us to be, receive, allow, create, and have.
And we ARE going to hold ourselves to a new reality of being that bitch, because babe?
YOU ARE THAT BITCH AND YOU KNOW IT.
You are the one who does what it takes no matter what it takes and gets that that is a SOUL thing.
You are the one who deserves a crazy wild all in holy shit what even IS this love and gets that that is SOUL truth.
You are the one who deserves to be so damn lit up by what she's doing each day that every part of you is screaming in bliss at the fact you get to LIVE like this.
You are the one who gets client flow, business flow, money flow from ACTUAL you flow.
THIS IS JUST HOW IT IS, SO WAKE TF UP. And remember who you are.
And?
TURN YOUR GOD DAMN BACK THE WAY YOU KNOW IT'S TIME FOR.
POUR OUT THE DAMN GASOLINE.
AND THEN LIGHT A FUCKING MATCH,
FLICK YOUR LONG ASS LOCKS,
AND TOSS IT BEHIND YOU WITHOUT LOOKING AS YOU SASHAY THE FUCK AWAY.
The Queen is fucking here.
And she remembered who the fuck she is.
DON'T FORGET –
Life is Now. Press Play.
Kat
PS.
You deserve a soul yes, a fuck yes, an all the WAY yes, on every damn part of who you are,
what you get,
and what you CHOOSE.
The Queen does not fuck around with peasantry OR pleasantry, and if that offends you … it wasn't written FOR you.
The Queen holds the damn line. On everything for which it's time. And she knows she gets to have the WHOLE entire thing brought to life as a full.fucking.match.
A match for her deepest desires…
Her greatest wants…
Her most heartfelt yearnings…
And every.single.part?
Of her rocking out her genius.
As the whirling twirling spinning dancing MAGNETISING vortex of quantum badassery she actually is.
> she came to be the best in the world
> NOBODY can touch what she does when she does what she does
> and she does not allow ANYBODY'S bullshit, least of all her own, to sway her from her truest and most fuck yes soul path.
This means:
> she lays herself on the line for the true dream, the vision she's been shown, and every last part of what it's time for. In every last area. Namaste. AMEN.
This also means:
> she ruthlessly holds herself accountable to shedding and shredding every last bit of what it's NOT time for. What is DONE. Sayonara. AMEN.
All of which means:
She does it again.
The way she's done it a million times before.
The way she always does in the end.
When she remembers who TF she is,
and simply
says yes.
Babe –
READY TO SAY YES?
THE QUEEN IS FUCKING HERE.
The latest 3-month private client incubator with Katrina Ruth.
– mentor + private counsel to the true 1% within the 1%, and the elite,
who only play life all in.
Already top of the line entrepreneurs + creators only.
Who are ready to go straight to the top,
of who they actually are.
And explode all the way past their bullshit,
as they snap into reality
THE THINGS THAT IT'S TIME TO BE.
YOU KNOW WHO YOU ARE.
to know more.
THE QUEEN IS FUCKING HERE.
And she is ready,
to rule.