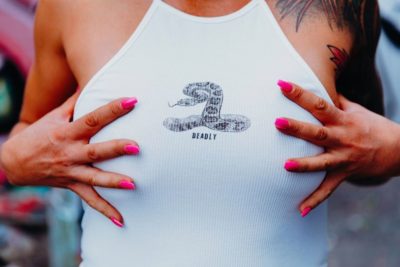 Purpose
LET YOUR ART BE THE ART. LET YOUR SELLING BE SEPARATE.
If there's one thing that's surefire certain when it comes to living into purpose, and KNOWING you are doing the work you came here to do, it's that trying to make your art make money for you is an excellent way to KILL THE MUSE FULLY DEAD, and ensure that what you put out into the world is little more than a weak and transparent dribble of not even the SHADOW of what could or should have spewed out of you.
When your game is to monetize your soul work, and you've not yet learned how to do that WITHOUT TRYING TO MONETIZE YOUR SOUL WORK, then near everything you create will both make you sick –
and also keep you broke, or at the very least treading water perpetually at 'fine'.
If you're a particularly hard worker, and also have some smarts about you, this 'fine' level may see you reach 6-figures … even multi-6 … and maybe more! Because you've come 'so far' you'll find yourself buying in to an idea that you just need to get BETTER at what you're already doing, dial it in, and thus shall you break through to that elusive next level, where you not only make more money, but also –
and this is the bit nobody knows about you –
also have an actual energy of abundance and overflow all around you!
Oh yeah, we don't normally talk about that, do we? The fact that even though, in most people's books, you're 'killing it', and you're ahead of the rest, what's really going on is that it's barely the tip of your nose that you're managing to keep above water as you tread tread tread your way along that soul-draining so-called successful entrepreneur path.
They never told you that you could do THOSE sort of numbers, and yet still be completely tapped out; somehow never really having anything to show for it or feeling any further along, did they?!
Well, allow me to tell you:
Until you step back and own just how much you are SELLING THE FUCK OUT, you will CONTINUE to be that successful but financially 'up shit creek without a paddle' 'preneur.
If right now you're at 4 figures, 5, multi 5, etc, you might really believe that making 6, multi 6, 7, etc, would be heaven and all your problems answered. If you're already at those higher numbers I know you'll laugh alongside me at the truth, which is that MORE MONEY DOES NOT EQUAL YOU BECAME A DIFFERENT PERSON INTERNALLY.
If your way of making moolah is by fighting in ANY way against your own soul then more coming in simply results in more going out. Either way, YOU retain your equilibrium as the person who is fighting to BREATHE for the very simple reason that you are NOT LETTING YOUR SOUL BREATHE.
So, what gives then? What are you SUPPOSED to be doing if not monetising your message and art? Isn't that the whole freaking point?!
Well yeah.
But also?
Nah. Not at all in fact!
Here's how I look at it, and what I had to learn in order to get to a point where I AM at that oh so holy grail of entrepreneurial places, having both the 'only from soul, do what I want, just be me and let my art out, throw shit at the wall and see what sticks' approach (official Wikipedia terminology / naming haha), AND also make a fuckload of money and impact a fuckload of people:
I separated it.
As weird as this might sound, in order to 'make money from my art', I STOPPED in any way or shape or form trying to make money from my art.
I quit, gave it up, completely let go, handed the WHOLE shebang over, and decided to just and ONLY do my art for its own sake,
and never ever ever EVER ever ask it again to make money for me.
And you wanna know what I've noticed?
Every single artist who I know of or have observed who is clearly and truly in their genius zone doing their souls work AND is also monetarily successful has done the exact same thing.
I've heard them talk about it, or spoken about it myself with them, and at this point on my journey, for YEARS now I would say this, it is the ONLY way.
The only way you're going to get paid to just be you and do what's in you is to stop trying to get paid for it!
Why?
Because to DO the true art that will ultimately impact the peoples, make the monies, and also (critical and key point!) leave you in soul certain knowledge that you're giving your life for what it was given to YOU, is to quit putting conditions on it!
The very SECOND you ask your art to jump through hoops … create certain outcomes … LEAD to something … can't you see that you change it? You taint it. You LIMIT it. You DIRECT its path rather than letting it show you what it came here to do.
Yes. It might still be 'really really good'. It might be powerful. It WILL shift and help people. And you can certainly build some kind of result, doing business and life this way.
None of that is the same as knowing you have expended what you were MEANT to, and that you're left with that high as a kite soul emptied and FULLY expanded feeling which you can ONLY get from saying or writing or creating what came THROUGH,
not what you hoped or thought or intended would let money come through.
The question you have to consider is –
Are you willing to do this and to trust that being so free with it can also somehow get you to where you want to be with money, with business growth, with calling in the clients and doing the work that gets baby PAID?
I believe you have to be willing to hand it all over for your art.
To pronounce (and truly mean it!) that you are willing and now choose to do what you are truly meant to do, for the rest of your days, the way it is meant to be done, NO filter, NO editing, NO trying to 'make it something' or 'make it DO something', EVEN IF YOU NEVER MAKE A DIME.
If you can't do this,
you're not an artist.
you're not a soul-led entrepreneur.
and you don't understand purpose or destiny at all.
So sure, go join the Internet Marketing bros and get yo booyah on baby. There's numbers to be crunched and optin button colours to be split-tested; hop to it! One in ten thousand of you will make some really impressive coin, which you can use to pay for all the drinking | sabotage | therapy required to salve the pain of NOT BEING YOU.
A bunch more of you will tap out at a mediocre but probably still better than typically corporate wage, so that's something.
And the rest will a) NOT do their soul work and b) ALSO not make money, 'cause you have the particularly rare (not rare lol!) gift of being both boring as fuck with ZERO charm AND also shithouse at numbers and follow the rules marketing.
You already know all this, really. It would be best if you actually thought about it; owned it.
Want the killer awesome fuck yes news?
THERE IS ANOTHER WAY, THERE IS A WAY TO HAVE IT ALL.
a) do your art for its own sake, do not ask it to make money for you, let out ALL the madness | message | truth, every day, no matter what, no NOT because you need or want sales
b) ask for the damn sale. Do sales / values / markety posts, emails, updates, stories, whatever. I mean, yeah, this ain't rocked science. You want to make money, then get really freaking comfortable with selling, sell hard, sell unapologetically, market yo SHIT. But just don't try and MAKE your art your marketing.
Am I suggest that 'b' entails follow market-y rules or formulas though? HELL no. 'b' absolutely can be a version of your art … or even (I do this a lot) pieces of your art, ONCE UNLEASHED FOR ITS OWN SAKE, which you then utilise IN your marketing … and it can absolutely also be content / promos / etc where yes you DEFINITELY 'think' about what it is you get to say to people that will help them to understand how awesome your stuff is, and why they should be.
So, it's kind of a mix, but definitely from a place of it feels GOOD for you, for the higher self you, not the scaredy-cat feels bad selling one 
MOST of you who are NOT where you want to be with money are SOLELY trying to do 'b'.
You get that you're not about marketing, bro; not like that.
You get that you've gotta follow soul, and do that true art.
But you're trying to force your art to fit into the money-makin' box.
You think you don't have time | space | know how to do both, or that you can't afford to because help! Need money! Scared!
The thing is –
If you ever truly desire to be that person who is paid like a mofo for their TRUEST work,
and who KNOWS they are shifting the frequency of the damn earth with what comes out of them,
you can't afford not to.
Make space for your art. As much as it takes. Let it come out. ALL of it. Let it be complete and whole and done for its own sake AND NO OTHER.
And then?
Go sell the fuck out of what'chu created baby.
You came here to shift the damn world, not to take it through a perpetually flat-lining sales funnel.
Or even a rocking one, if it comes at the expense of you being you.
Have it all gorgeous, because you can!
Don't forget –
Life is Now. Press Play.
Kat x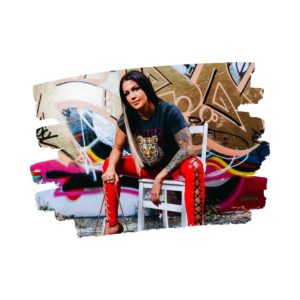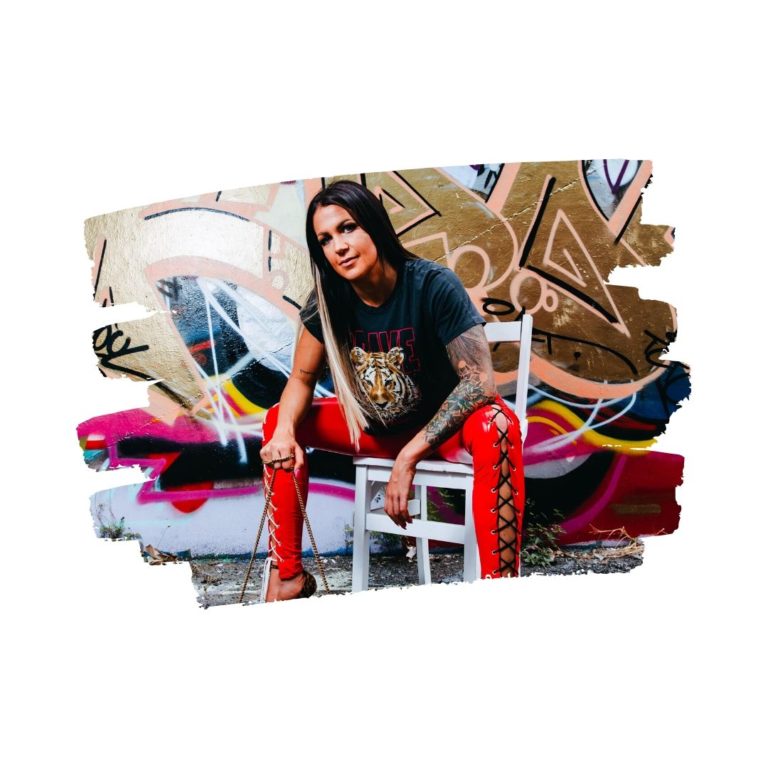 P.S.
Exclusive. Unseen. Unfiltered. Never Before Available for Sale.
You are hellfire magic! 🌟🌟
You have access to a level of power and superflow and truth and knowledge beyond what most peeps even know exist, you can literally look at something, decide it's yours and it happens, fuck, you don't even need to look at it, you can just SEE it and decide it and it's done.
You can click your fingers anytime you want and the world shape shifts around you.
Click your ruby red heels together 'cause hold up, you just changed your mind, and woot, there it goes again.
Being supernatural is part of being you.
But the thing IS –
You still gotta choose it.
Practice it.
Understand it.
And then ACTION it.
Now, finally, for the first time ever, I've created the worlds first comprehensive course for entrepreneurs,
leaders,
the GAME-CHANGING ELITE, who know they were born for MORE than the more they've already created and are ready to live into it,
to do
and access
and activate
exactly.
fucking.
that.
Introducing The Quantum Files babbyyyyyy!
Exclusive. Unseen. Unfiltered. Never Before Available for Sale.
18 days.
Daily video / audio content.
EVERYTHING you need to know to activate the supernatural badass you've been pretending not to be.
My BEST work.
Largely NEVER before taught publicly!
The ONLY place on the internet where you can receive a complete (supernatural level!) education on the 'how' AND the implementation / all encompassing accessing of all that is there for you when you 'go quantum' … and exactly what that means!
This is Not Your Social Media Guru's Quantum 
If you've been wanting to understand what it really means to utilise your God-given supernatural abilities, the unseen parts of you which are part and parcel of being HUMAN, but which most humans for their entire LIFE make 'mystical', 'woo woo', taboo, or simply don't believe in –
and if, like me, you're fascinated with playing with time and space and KNOW there is a way to create, shift, receive, BE, which transcends the physical world –
and if you love learning shit that lights your SOUL on fire with how real and true and WOW you know it is, and which allows you to INSTANTLY shift paradigms to where you're finally flowing with life the way you've your entire life known you could and SHOULD –
and if you love kickass deals in which you receive access to hours and hours and hours and hours and HOURS of exclusive, unseen, unfiltered, and NEVER BEFORE AVAILABLE FOR SALE content on stuff that 99.99%+++++++ of the world doesn't even dare to imagine EXISTS –
and if you're ready to start claiming reality shifts faster than even YOU dreamed possible –
Well!!
CLEARLY THE QUANTUM FILES ARE FOR YOU!
But hurry! This offer is open ONLY for the 5 days!
It's a one time sort of a thang I'm putting together for you.
The Quantum Files.
Exclusive.
Unseen.
Unfiltered.
Previously Unavailable for Sale.
5 days to claim your access.
When the clock hits zero it goes.
It's time to stop pretending not to be the supernatural badass you are baby.
And to blow shit up by pulling it TF down from the other place.
Let's demystify being who and what you've been waiting to be.
And let's do it now.