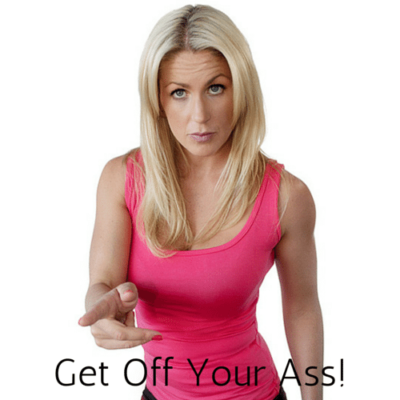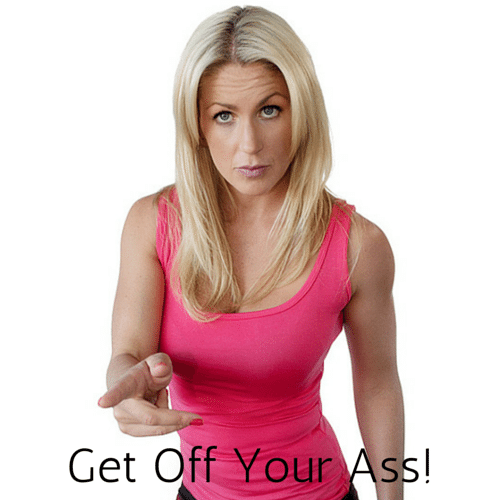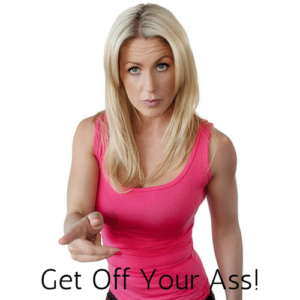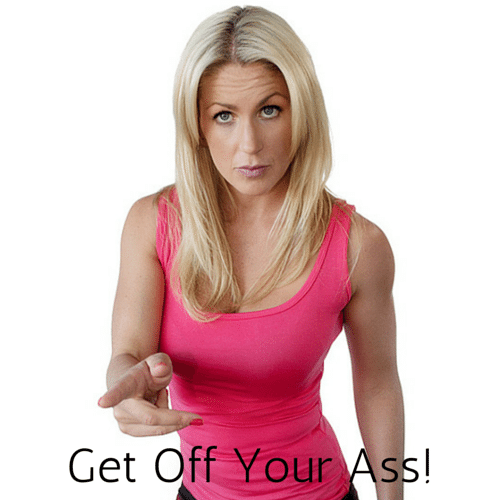 Do you really think you're being as efficient as you could be?
Be honest now, REALLY honest –
When you think about how you allow your days to pass by (and gosh do they seem to pass FASTER now, right?!) –
And you consider what it is you actually VALUE –
And you take into account all of the things that you've SO long wanted to see in your life –
And then you include the reality of your current income situation, and health situation, and happiness situation, and match that with the repeated daily actions you're taking to IMPROVE those situations –
Can you TRULY say you're doing what's gotta be done?
Or are you (and I know this might hurt but it HAS to be said!) actually KIDDING yourself about how 'busy' and definitely about PRODUCTIVE you are and is the reality more that you're NO DIFFERENT than every other dream chaser out there who is, when all is said and done, in fact NOT living her dreams?
Well?!
I know, right?
Huh!
The IMPERTINENCE of me to even suggest such a thing!
But here's why I do –
I KNOW AND I CARE.
I sometimes look at the way I spend my time and yes. At times I feel proud, alive, in flow, so in the ZONE and I KNOW what I am doing is working, is right, is what is NECESSARY.
These are the times, not surprisingly, when I look (often after not even thinking about it for ages) at my income results, or my health results, or my overall happiness and joy of living and it is all just AWESOME.
And then there are the other times –
Which are far more frequent than I care to admit, and than what perhaps many might expect.
Which I suspect may well be far more frequent than what YOU care to confess also –
These are the times when I look at my days, my week, my LIFE, and I wonder when the fuck I'm going to sort my shit out.
When I'm actually going to just GO.
When I'm really going to be truly effective to the level I know I was BORN to be and am capable of.
Why I can't seem to just switch ON straight away in my day, why I continue to procrastinate on tasks that would actually not take that much of me and instead allow them to just hang OVER me, why I keep hitting snooze, or push off for another day what really COULD be done today. Why I give 60% in the gym or even 80, why I give back into the patterns of anger in my marriage again and again despite saying I want something different, why I still haven't launched that magazine, built my list more, set up all those things I said I'll set up so I can do the other things I say I wanna do, why I give in again and again to what I think I SHOULD do in my business even when it goes against what I know I MUST do.
Yes.
I'm a HARSH judge, and trust me – I'll never judge you as harshly as I judge me. I expect myself to be the best, so how can I 😉
The best at what?
EVERYTHING.
Yes.
I expect too much. I want it ALL. MORE of it. NOW. I WANT ALL MY DREAMS TO COME TRUE and I want to rule my world.
Yes.
I am quite, quite insane.
And yes.
SO ARE YOU.
Which is why I write, and why I must DEMAND of you –
When ARE you going to get off your ass already?
[pq]You know you can NOT compare yourself to the world around you, not even the successful ones around you.[/pq]
You do that and it is EASY to see where you've done more, achieved more, created more.
When I fall into that pattern, it's so easy to TELL myself –
Hey Kat, you're doing okay!
Look at everything you've created!
NOBODY takes as much action as you!
You've kinda got an AWESOME life.
Yes yes yes, but also FUCK THAT.
I want more.
I know I can HAVE more.
And I intend to get it.
This is NOT just about excess for excess sake, is it now?
This is about LIVING THE LIFE YOU WERE CALLED FOR.
I KNOW I am still operating WAY below capability, and THAT IS ALL THAT MATTERS.
I know I still have SO MUCH TO GIVE, and that is all that matters.
I know what I would regret with DEVASTATION should my life end today and I hadn't even given it a shot, or a real one, and THAT is all that matters.
I know what feeling ALIVE means to me, and that is ALL THAT MATTERS.
I know when I am in FLOW, and it is when I am FLYING high above the realms of so-called reality or what is ACCEPTABLE by the world around, and that is ALL that matters.
I know when I'm being ME, and living in MY zone, and honey?
You can bet your ASS THAT THAT IS ALL THAT MATTERS.
And here's what else I know –
I KNOW THAT YOU KNOW.
And I know that once you KNOW?
You cannot NOT know.
So here's what simply HAS to happen.
Quit fucking fucking around! (yes, I said it twice on purpose!).
Quit PRETENDING that what you're doing right now and HOW you're doing it is enough.
And for the love of God quit spending another JOT of your time or energy on the tasks that any old other person could be doing for you, or that actually don't need doing at all.
It's time to grab HOLD of life.
It's time to get REAL about this shit.
It's time to wake the fuck UP and get SERIOUS sister because you have ONE LIFE TO LIVE AND RIGHT NOW YOU ARE KILLING IT.
Either WAY you are killing it, either way it is SLIPPING through your fingers, so let me ask you –
Is the stuff you are, quite literally, DYING for right now, the stuff you were MEANT to be made of?
Known for?
And ALL about?
Or is your calling still out there, somewhere, just outside your grasp, WAITING for you?
WHO IS THE REAL YOU AND WHAT HAVE YOU DONE WITH HER?
WHY aren't you letting her breathe?
Why aren't you letting her EXPLODE?
What are you freaking SCARED of?
And how much longer do you plan on being fucking DELUSIONAL about it all just somehow working out one day.
It's time to stand up and stake your claim on BEING YOU.
It's time to ADMIT the reach of your true dreams, the lengths to which you wish to go, who you really want to be, and ALL the ways you were born to shine.
It's time to go HELL TO LEATHER for your dreams.
It's time to go hell to leather for you honey.
It's time to get off your ass! STOP living so SLOW. Stop living so BORING. Stop living so SCARED.
And unleash the real you.
God knows she has WAITED long enough!
Remember –
Life is Now. Press Play.
Kat x
PS
Expansion.
10 Days of Live Soul Transmissions, to Help You Find and Follow the Messages Within
Day 1) Trust
Day 2) Certainty
Day 3) Self-Belief
Day 4) Empire Creation
Day 5) Your Deepest Message
Day 6) Following Soul Guidance in All Areas
Day 7) Faith vs Fear
Day 8) Accessing Flow, and Superflow
Day 9) Expanding Time
Day 10) Expanding Money
Every day will be a LIVE soul led transmission.
This will take place on Facebook video, held at a variety of times in order to account for varying time zones, and scheduled only once we have begun. Our daily soul transmissions will be guided from MY higher self and directed from and for YOURS, to help you find and FOLLOW the messages within. The messages of your spirit, your consciousness, of the who you've always been and yet have managed quite well to cover up a lot of the time.
This is about stripping away –
And getting back to the CORE.
We'll dive day by day into the above mentioned areas –
And you'll receive all content and bonuses to keep for life.
There will be daily spirit prompts which you'll receive after each training.
And plenty of time opportunity connect with me throughout, receive transmissions direct to YOUR questions, and absorb more even than what comes through on the trainings, via the energy we'll create in this collective!
It's very rare for me to know in advance exactly what is coming through day to day.
I certainly don't have the details of each day's content. But I know that these areas have been on my heart to talk about, in particular around belief, around certainty, around living from FAITH.
We know that exactly what is meant to come through for you WILL, and then some. And that if you intend and allow for it to, it will change, most likely before we even begin, due to your energetic commitment, the direction of your LIFE!
Meaning: direct it back to absolute soul alignment.
*** NEVER Seen Before Bonus! ***
As part of this, I've been guided to offer a NEVER before seen bonus … one I feel super vulnerable about sharing!
It's the exact journaling I did to allow the download of THIS offer through. How I allowed the idea to bubble up. You'll see my doubt, uncertainty, annoyance. You'll see what I discarded. How I went through the layers. And how I KNEW, this was the one.
I'll ALSO add in copies (screenshots) of my conversation with my COO Ash, where I was talking through the idea and allowing it to come to life.
I want to show you the exact Idea to Launch process!
This bonus alone is EASILY worth the cost of this program, particularly when you hear the mindset side of it, in terms of STAYING THE COURSE and refusing to back away from my self until the idea showed up!
I refuse not to create!!
AND, when you register for EXPANSION today (and how could you not?!) you'll also receive early access to the Pre-Work. This is ALSO never seen before, and brand new just for you – and it's a guided meditation on remembrance, to help you connect back to deepest self and the most certain truth of your destiny, before we even begin.
Perfect priming, for when we expand RAPIDLY into all that is coming through in this work!
Of course I could now go on and on here, about what I could or should have charged for this, and what it's actually going to be …
Or about all my accomplishments on line and off, with money, with purpose, with passion, with flow …
I think you know all this anyway. Even if you just me! Your soul feels what matters. And that's ALL that matters.
But I will say this:
You've always known it's supposed to be about ALL that is inside of you. That it's meant to COME from a place of purpose, passion, and SUPER super flow. And that if you just.freaking.trusted, and showed up FULLY from that place, you'd be living in a different reality already.
THE ONE INSIDE OF YOU.
If that's true for you right now, then LET'S GO CREATE THAT REALITY.
Right now
Press play for regular, (super fuck yes!!) upfront or payment plan
OR
Press play like a VIP, and receive the full course, plus 10 days direct photos or screenshots of my ACTUAL personal journaling, so you can see how I create and expand my life, PLUS a VIP only follow-on live Hotseat, where you'll receive a personal transmission just for you, if you'd like one! Payment plan also available.
>>> https://thekatrinaruthshow.com/expansion
We start Monday 17 December, US time!