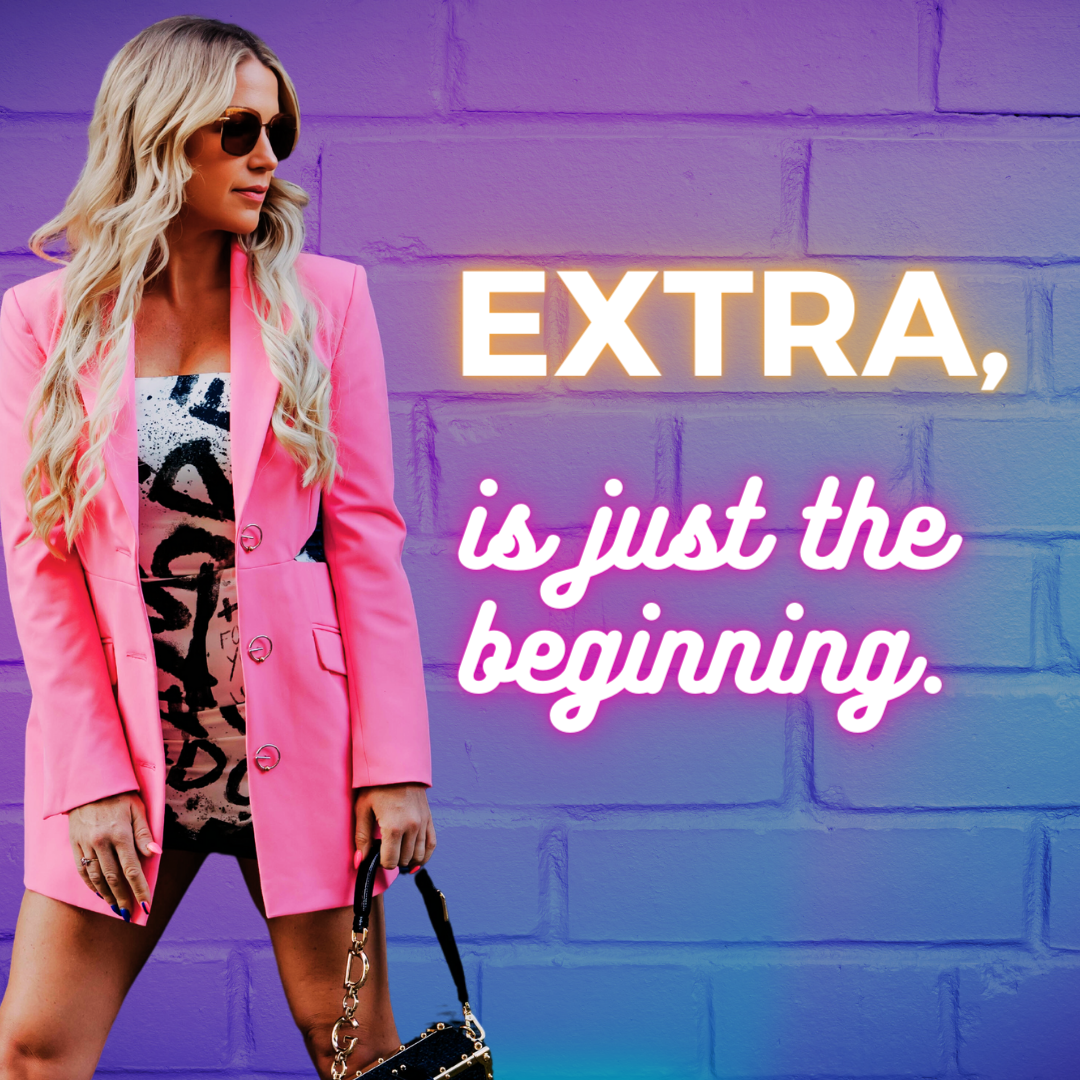 Purpose
THE TRUTH ABOUT A WOMAN LIKE YOU
There is a way you know how to do things which is … not only easy, not only flow, but so freaking WOAH what even just happened –
that you simply cannot any longer envisage doing business the way you previously thought was just – required.
You actually feel confused that you thought that was a thing. "What, I would … THINK about the best way to grow? Or be more seen? Or find clients? lol! That's funny."
Actually, when you say yes to the flow way pretty much ANYTHING which is commonly accepted as normal business practice will be, well, just that.
NORMAL person business practice. And nothing that is about you or to do with you!
Because here is what is true about a woman like YOU.
A woman like ME.
A woman like those who I came here to lead, to pour forth out to, to SPIT FIRE AND FLOW FROM THE HEAVENS AT, all in such a way where you then snap straight back up to who it is you always WERE:
>>> We didn't come here to do a thing we came here to be a thing. <<<
Put another way:
No babe, no. You did not come here to build a business, you came to follow a CALLING and to simply notice how everything, and I mean EVERYTHING, which is meant to 'build' as a result of that?
Will just follow in your wake.
The REALITY is that some of us do just have that supernaturally anointed fire which is so evidently NOT FROM THIS PLACE that when we YIELD to it, and to God in us, it TAKES.OVER.EVERYTHING. It also makes the WAY for everything. It also burns in its WAKE everything which is not needed, and which you previously thought you needed to give time, energy, pieces of you to!
Ugh! Do you get how actually DEAD WORK it is to try and push your business FORWARD? To exhaust yourself continually fussing with how you're gonna build your following or audience or what your next sales flow should be and what every jolly moving part of it has to be as well, in order for it to WORK?
WE DIDN'T COME HERE TO FIGURE OUT WHAT SHOULD WORK AND THEN PAINSTAKINGLY GIVE OUR LIVES TO IT!
We came here to simply say YES to the work,
which feeds us.
Which He who CREATED us,
has given us
and CALLED US TO DO.
And you KNOW what that work is! Don't tell me you don't know! You feel it ALL THE WAY DEEP IN YOUR VERY DNA. It thrums through every part of you like a relentless beat, originating in your spirit, and RESOUNDING PERPETUALLY TO REMIND YOU:
THIS is it.
THIS is it.
THIS IS IT!
When you push it back, make it wait, delay on it, tell it 'I can't', it doesn't go away. Your supernatural gifts, your calling – these things never go away! But YOU do start to doubt yourself more. And the more you are doubting and indeed considering your SELF,
the more you know you're not tapped in to your SPIRIT,
and into the TRUTH
of who and what God made you to be.
Because if you were in the spirit …
YOUR HUMAN DOUBT WOULDN'T STAND A CHANCE. And the idea that you actually have to 'do' all that stuff before you can simply take the stage and BE –
would be a joke.
So here is a challenge for you today.
A little missive, if you will.
A REMINDER,
and a switch flick
BACK TO YOUR PURPOSE, and the path you KNOW you should be walking on – !
>>> What if today were the day you put down EVERYTHING which just ain't IT,
and gave your entire day to walking into what IS.
YES it may feel messy.
YES you may doubt yourself, and question.
YES you will wonder if anybody even is going to notice, or care!
YES your mind may come up with a million ideas of how this is wasting time, or it's embarrassing, or you're kidding yourself, or whatever.
AND WHAT IF YOU DID IT ANYWAY?
Do you get it?
Being the woman who walks out her calling, and whose life is lived in such a way where others are inspired to OVERFLOW by how deeply anointed she IS,
is a simple matter of 'and then she just did'.
Stop making it about what your head has to say about it,
when your spirit already knows the way.
Now don't forget – !
Life is Now. Press Play.
Kat
PS.
STOP MAKING IT ABOUT WHAT YOUR HEAD HAS TO SAY, WHEN YOUR SPIRIT ALREADY KNOWS THE LEVEL YOU CAME HERE TO LEAD FROM! Oh, and also?
That NOW is already the time for you to fully be HER.
Become the Leader Now is open gorgeous.
10 weeks.
And a FULL switch flick into being THAT version of you.
EXTRA,
is just the beginning.
www.thekatrinaruthshow.com/becometheleadernow
PPS
Don't miss today's livestream on my FB or my IG. ESPECIALLY if you know you need to stop working to get there bc there is a place you are meant to already BE. The fire came out strong on this one!