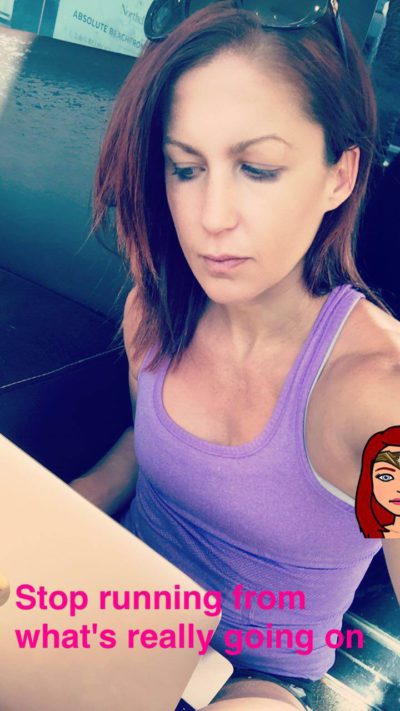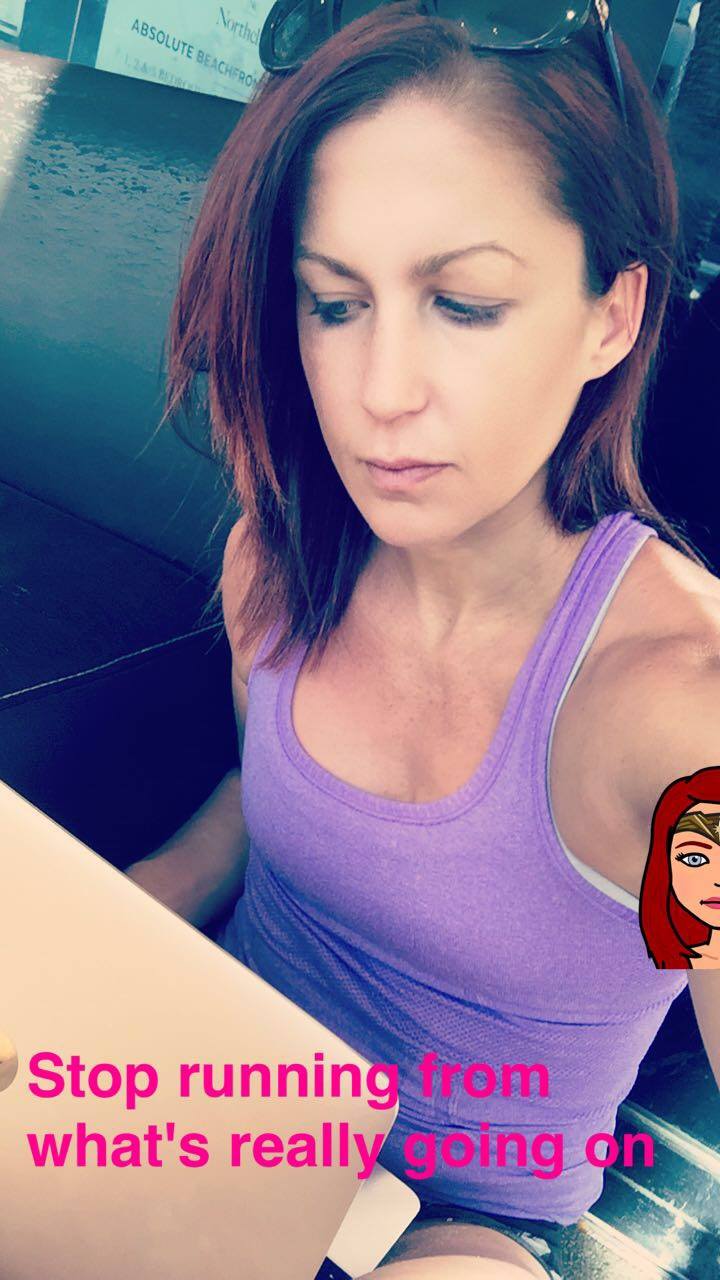 You know that thing you do, where everything is finally coming together and going JUST the way you've so long hoped it would, and so you promptly and with little to no conscious thought about it crash it the fuck back down again?
That thing where just when you thought you could relax and BREATHE a little you create some sort of all systems go panic type situation, the outcome of which is that you need to RUN RUN RUN, and push like a motherfucker?!
Yeah …
That!!
I know you know what I'm talking about 🙂
We all DO it, us adrenalin-driven crazy types, the last thing we'd want is to create a life where we could take it EASY or simply enjoy the fruits of our labour!!
I know for me, back before business was my OBSESSION, back when fitness was, everytime I'd 'just about' get my body to where I thought it would be PERFECT, I'd go on some kind of binge, or simply a gradual slide, and bounce back up a couple of kg.
Wouldn't want to get to my GOAL or anything … what the hell would I do then?! I had NO fucking clue, and I wasn't aware enough to see what I was doing, so I just made damn sure I didn't get there and that I always had to hustle and PUSH.
The truth is, I took a lot of pride (and still do, let's be honest!) from the fact that I could just about click my fingers and get results like WOAH in a matter of a few days.
I've always been great at making magic when I really HAVE to.
In business, with money in particular, I had a similar pattern for years. As I gradually let myself loosen the chains that body obsession and an eating disorder had over me I without realising it replaced that need to manufacture adrenalin in a new way. Over and over and over again, everytime things started to be on track in my business financially, I'd somehow CRASH IT ALL TO THE GROUND AGAIN.
Either I'd just let things PLUMMET … or else I'd somehow end up with an INSANE amount of new expenses, where I had to run like a possessed dervish in order to be able to keep BARELY ahead of things.
It's not fun unless you can hardly breathe, right?!
RIGHT.
And I know that I'm not alone in this, I've had this conversation with COUNTLESS clients.
"Why do I keep on burning everything to the ground just when things are going well?"
"I think it's almost as though I LIKE having that pressure of not having any money!"
Well yes baby.
You DO.
You DO like the pressure, you NEED the fucking pressure, you THRIVE on the pressure and the thrill of the push. You were born to SPRINT your way to rich and to keep KEEP ON RUNNING ONCE YOU GET THERE, the take it easy life ain't for you and I am NOT going to give you some sort of magical way to rid yourself of the love of GO so that you can kick back on the couch and watch the world pass you by.
Not on my watch you won't!
And you wouldn't WANT to, what a ghastly idea, that's the point.
But there's ALSO no point to SABOTAGING yourself when you very well could get your rush in a way that is instead leveraged and LIFTS you.
Or is there …
I've thought about this a LOT over the years, and I've coached countless clients on it as well, and my angle has always been REPLACE THE PUSH. I.e. rather than needing to put yourself in a situation of money scarcity in order to get your rush, find another, essentially positive and purposeful, way to get that rush.
Doing this helped ME escape the body cycle, AND the money crash cycle.
But sometimes I still feel as though I DELIBERATELY manufacture really high-pressure environments for myself for no apparent reason.
And on the one hand I DO enjoy that sense of pride that comes from knowing I ALWAYS win, and I definitely love the adrenalin and the thrill of will I won't I of COURSE I fucking will, but on the other hand it seems as though I'm just making things harder than they need to be and surely there is a more USEFUL way to direct my energy.
As I always do, when I want to figure something out, I turned to my journal.
And I had the most SHOCKING – although obvious! – revelation.
The need to STRUGGLE, for entrepreneurs and crazy creative BADASS mofo's (aka you and me!) is not only a need for ADRENALIN and the thrill of accomplishment against all odds, it's also a DISTRACTION.
From what is really going on.
From what you're avoiding.
From what you're RUNNING from, maybe.
I gotta tell you –
Looking into this mirror was pretty confronting for me, because after a couple of exploratory lines about why I would WANT to keep super high pressure stakes on in my business the real thing hit me like a smack in the face:
"If I didn't need to keep 100% focus on my business, I would be able to focus on what really matters and what really matters is my LIFE"
Woah!!
What the fuck does THAT mean, my business IS my life, right?!
But if there's one thing I know for sure with journaling, it's GO with what comes up, so I went with it, and the next sentence that HIT me was around being PRESENT.
If I weren't so ON with my business all the time I'd be able to focus on my life and being PRESENT.
Okay, so why would I not want to be present? (I asked myself)
And the answer was pretty full on, but as always I'm happy to share it:
Because I don't like the life I've created.
Now to cut to the chase for those who don't know – I separated from my husband some months back, after a much drawn out and painful process of realising we weren't happy, in love, or aligned.
Long story short and without having to go into all the details for you, that's what this is about.
I've known it for a LONG FUCKING TIME.
I've RUN from it for a long fucking time.
I've been fully AWARE that feeling unable to be present in my home life has caused me to invest even MORE of my energy and focus into my business than what I would otherwise have done perhaps, despite the obvious fact that hell YES I was born for this and purpose ALWAYS comes first. But this need to escape my life … I've observed it for a long time. It's definitely meant I've created ADDITIONAL pressure where it otherwise wasn't needed, because it kept me fucking busy.
It kept me distracted.
And for me I'm not surprised that now … as I start, as we all start, to rebuild our lives and to find a new way of being a family that is separated but also yes as I start to set up my new life for myself and for when I have my kids, that this stuff comes to light again.
The truth is I do have a desire for a lot of stuff in my personal life that I've not yet allowed myself to have. Stuff that I've never yet experienced, to be honest. Stuff I think I told myself I wasn't worthy of. Stuff I probably don't need to get carried away writing about right now!!
And here's the thing –
Whatever YOU are creating struggle around, there is definitely a deeper reason too.
For me, realising all of this is FABULOUS. I love new levels of awareness. It does NOT mean I immediately need to go out and try and fast-track shit in my personal life. Things are EXACTLY AS THEY ARE MEANT TO BE RIGHT NOW, they always are.
The cool thing is that the awareness ALONE is enough.
Enough to think – aha! NOW I get why I had to do that! NOW it makes sense! NOW I know why I NEEDED that struggle.
There's always a reason, you know.
You don't put yourself into a situation of DISTRACTION without purpose!
Knowing the reason, for starters, is enough. Enough to understand. Enough to release. Enough to set new intentions.
Enough to make a choice and believe that you can make a CHANGE.
And yeah –
Enough to stop having to FALSELY create extra pressure.
Don't get me wrong …. I have ZERO interest in living some kind of Kumbaya adrenalin-free life!! But I also don't see the point in creating struggle as a means of covering PAIN, when my push could be purposeful and fully FORWARD focused.
And I wonder –
I wonder what it is for you, that you're hiding from?
What is it you're RUNNING from?
What is the DISTRACTION you don't dare to face up to?
And what do you need to admit, deal with, or at least set some focused fucking intentions around?
I believe fully that you and I, we can have it all. The truth is … I've felt like a bit of a fraud in saying this for a long time, because I knew that in my personal life I sure as shit did NOT.
But I never stopped believing.
And I DO think it always plays out exactly as it was always meant to.
The thing with having it all though, if you choose to also believe?
You really do have to be willing to go get it all.
Just because it's AVAILABLE to you don't mean it's gonna be GIVEN to you.
So today I invite you to join me. In facing the fuck up to what your struggle is really about. And then?
Well simply make a decision about how much longer you'd like to keep living that way, or about what you now choose instead.
In the end, it's all just a game of make believe anyway.
Might as well make believe, you can live the life you want.
And go live it.
After all –
Life is Now. Press Play.
Kat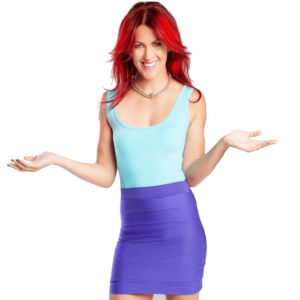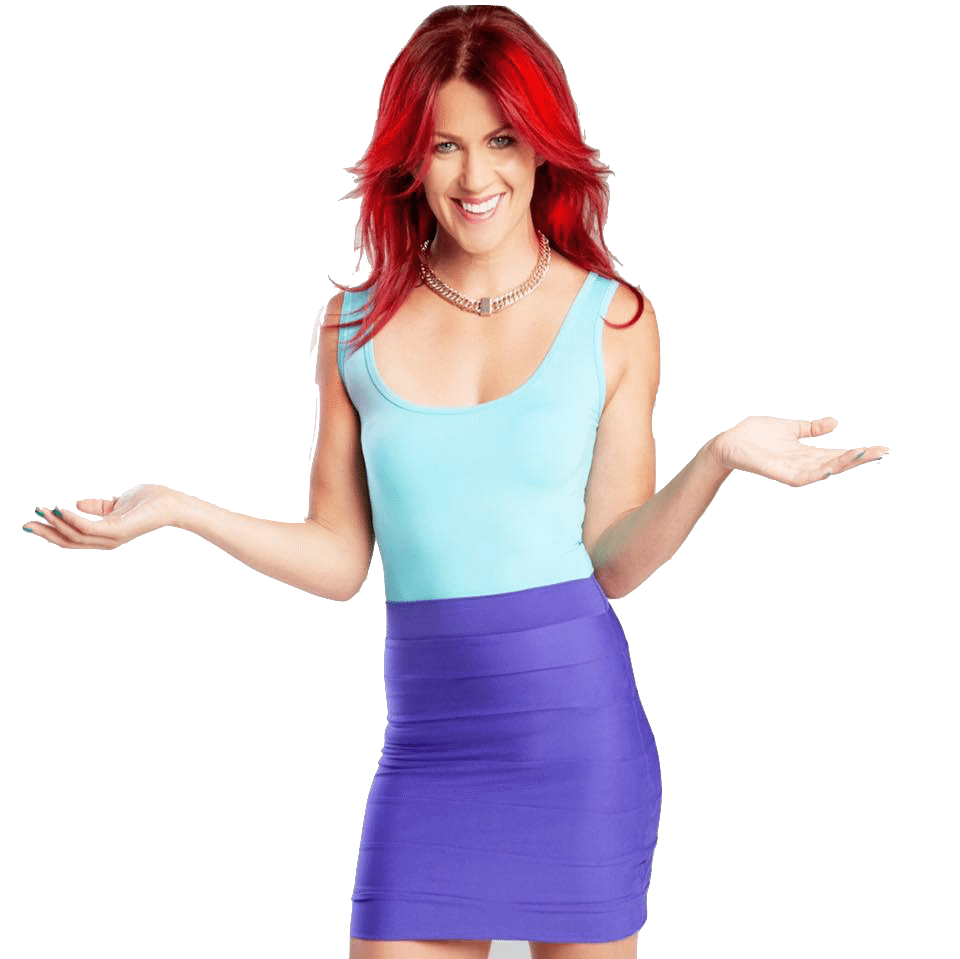 PS. Are you joining me in my new 5-week signature program, Money Makin' Artist UNLEASHED?
I'm actually giving a 100% cashback voucher for you on this one … so firmly do I believe in empowering those like ME to create epic fucking wealth and success without following the rules!
https://thekatrinaruthshow.com/moneymakinartistunleashed/
This is Multiple 7-Figure Online Marketing for the BADASS creative mofo's who just won't conform … we have officially STARTED as of today, but you can still get in now.
If you've been wondering why you can't seem to get this whole online thang working in a way that not only makes you the money but also FEELS freaking aligned and amazing, this is why.
And this is how.
https://thekatrinaruthshow.com/moneymakinartistunleashed/ <— final few days to join gorgeous, and get your 100% cashback voucher when you do! I can't wait to see you inside. It's time to release the fucking struggle and FLY!
PS
Expansion.
10 Days of Live Soul Transmissions, to Help You Find and Follow the Messages Within
Day 1) Trust
Day 2) Certainty
Day 3) Self-Belief
Day 4) Empire Creation
Day 5) Your Deepest Message
Day 6) Following Soul Guidance in All Areas
Day 7) Faith vs Fear
Day 8) Accessing Flow, and Superflow
Day 9) Expanding Time
Day 10) Expanding Money
Every day will be a LIVE soul led transmission.
This will take place on Facebook video, held at a variety of times in order to account for varying time zones, and scheduled only once we have begun. Our daily soul transmissions will be guided from MY higher self and directed from and for YOURS, to help you find and FOLLOW the messages within. The messages of your spirit, your consciousness, of the who you've always been and yet have managed quite well to cover up a lot of the time.
This is about stripping away –
And getting back to the CORE.
We'll dive day by day into the above mentioned areas –
And you'll receive all content and bonuses to keep for life.
There will be daily spirit prompts which you'll receive after each training.
And plenty of time opportunity connect with me throughout, receive transmissions direct to YOUR questions, and absorb more even than what comes through on the trainings, via the energy we'll create in this collective!
It's very rare for me to know in advance exactly what is coming through day to day.
I certainly don't have the details of each day's content. But I know that these areas have been on my heart to talk about, in particular around belief, around certainty, around living from FAITH.
We know that exactly what is meant to come through for you WILL, and then some. And that if you intend and allow for it to, it will change, most likely before we even begin, due to your energetic commitment, the direction of your LIFE!
Meaning: direct it back to absolute soul alignment.
*** NEVER Seen Before Bonus! ***
As part of this, I've been guided to offer a NEVER before seen bonus … one I feel super vulnerable about sharing!
It's the exact journaling I did to allow the download of THIS offer through. How I allowed the idea to bubble up. You'll see my doubt, uncertainty, annoyance. You'll see what I discarded. How I went through the layers. And how I KNEW, this was the one.
I'll ALSO add in copies (screenshots) of my conversation with my COO Ash, where I was talking through the idea and allowing it to come to life.
I want to show you the exact Idea to Launch process!
This bonus alone is EASILY worth the cost of this program, particularly when you hear the mindset side of it, in terms of STAYING THE COURSE and refusing to back away from my self until the idea showed up!
I refuse not to create!!
AND, when you register for EXPANSION today (and how could you not?!) you'll also receive early access to the Pre-Work. This is ALSO never seen before, and brand new just for you – and it's a guided meditation on remembrance, to help you connect back to deepest self and the most certain truth of your destiny, before we even begin.
Perfect priming, for when we expand RAPIDLY into all that is coming through in this work!
Of course I could now go on and on here, about what I could or should have charged for this, and what it's actually going to be …
Or about all my accomplishments on line and off, with money, with purpose, with passion, with flow …
I think you know all this anyway. Even if you just me! Your soul feels what matters. And that's ALL that matters.
But I will say this:
You've always known it's supposed to be about ALL that is inside of you. That it's meant to COME from a place of purpose, passion, and SUPER super flow. And that if you just.freaking.trusted, and showed up FULLY from that place, you'd be living in a different reality already.
THE ONE INSIDE OF YOU.
If that's true for you right now, then LET'S GO CREATE THAT REALITY.
Right now
Press play for regular, (super fuck yes!!) upfront or payment plan
OR
Press play like a VIP, and receive the full course, plus 10 days direct photos or screenshots of my ACTUAL personal journaling, so you can see how I create and expand my life, PLUS a VIP only follow-on live Hotseat, where you'll receive a personal transmission just for you, if you'd like one! Payment plan also available.
>>> https://thekatrinaruthshow.com/expansion
We start Monday 17 December, US time!