I don't want to have controlled tidy sex in a controlled tidy life and be a controlled little tidy wife,
Happy and smiling just right, but never mad and free, flying high as a kite,
Caught up and spin spin spinning like a top, fuelled by the crazy of my own supply, running so fast I forget from where I came or where it is I'm going but only just knowing –
This is flow
This is BREATH
This is nothing and everything and all things I could possibly need,
Or want,
Ever
In this moment right here
I don't want to carefully move my body this way and that, mechanically do it right, get the outcome, twist like this, turn like that, slide over just a notch
I want it to be messy and scary, a whirlwind, and me the whirring dervish in the middle of it, dancing so fast I become a blur, now you see me,
And now you don't
About what you want
Who I am
Who are YOU
Or how to be,
What is expected
What is appropriate
What is allowed
I want to be so lost in the mayhem, the chaos, the RAMPAGE of it all that it never even occurs to either of us that we should THINK,
Or worry,
Or plan,
Be careful,
Considerate
And proper
I want it to just WORK

Without rhyme
Without reason
Without forethought or discussion
And so this is what I shall have
As I always do,
In all things,
Once I decide
Lock it in,
And let go
I don't want a life of neatly dotted i's and just-so-crossed t's, a life in which the colours are so beautiful, but oh – !
So within the lines
so
so
SO
fucking perfect
That's not the life for me
I want a life a love a madness a passion a fury a business which is wildly streaked with oversized splotches and blood-like gashes and violent streaks of jewel like glory to take your breath away, and when you look close –
OH
the detail
the depth
the at once both incredible and also terrifying never-endingness of it all
I want a life in which I free-fall
And just as I'm about to hit terra firma
the floor drops away
and I'm fall fall falling again, into a whole new world a whole new layer a whole new REALM
opened up
and I want this life with the ones who also want to run breathless
and naked
and screaming
laughing
twirling
into the wind
into the madness
and into the fullness
they once tried to hide away
that's the life for me
and you?
Remember –
Life is Now. Press Play! 
Kat x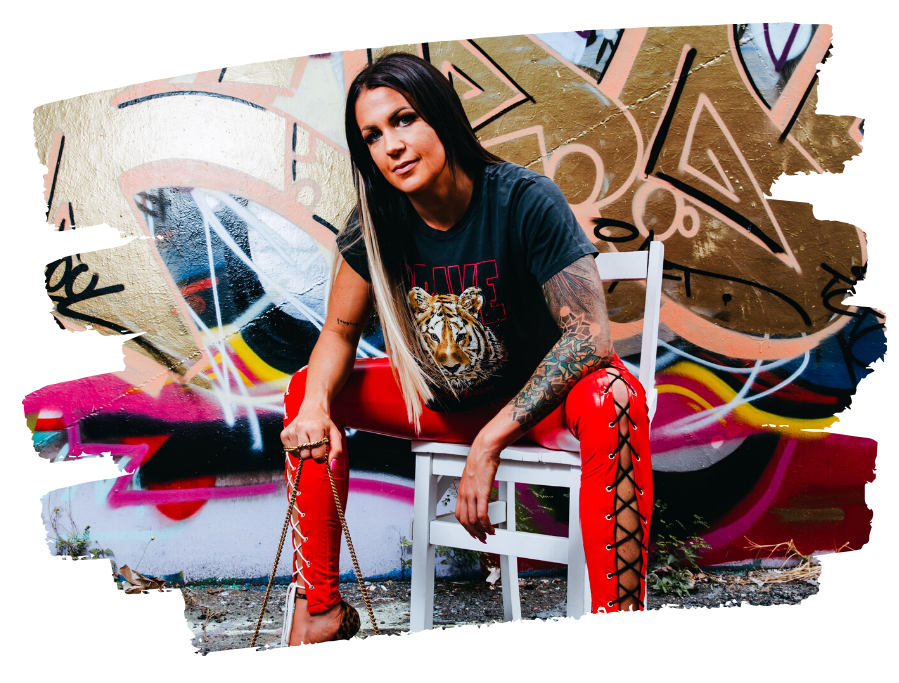 PS.
– dreamer. wanderer. soul led creator. One who was born for MORE.
I'm creating my new course, Big $ollar Energy, for the one who always knew she is here for millions,
to make it. To impact them. To create. And to LEAD.
Big $ollar Energy
The Money & Expansion Course for the Soul-Led Wanderer Who KNOWS It's Time to Go All in on HER,
and Let the Damn Receiving Take Care of Itself. The Way it Was Always Meant to Be.
Which means?
Identifying and releasing everything that gets to go, from the way you're thinking you need to do shit now, to the purposeless bits of the push or biz that it just don't need to be about, to the hidden junk in your psyche that gets to go.
>>> It's not about the do. The push. The win. When who you are when you only go within naturally PLACES you at the top,
but of the right fucking mountain.
The one that was always YOURS.
And then you finally WENT there.
Here's the thing, for us, about allowing an expanse of RECEIVING.
IT HAPPENS WHEN WE GO TO THE PLACE WHERE IT JUST IS.
And always was.
Class starts LIVE on Monday May 24, however early access + Big $ Energy vibes will open from Monday May 17 in our Telegram chat + join now bonuses are open already!
www.thekatrinaruthshow.com/bigdollarenergy
> it's time.