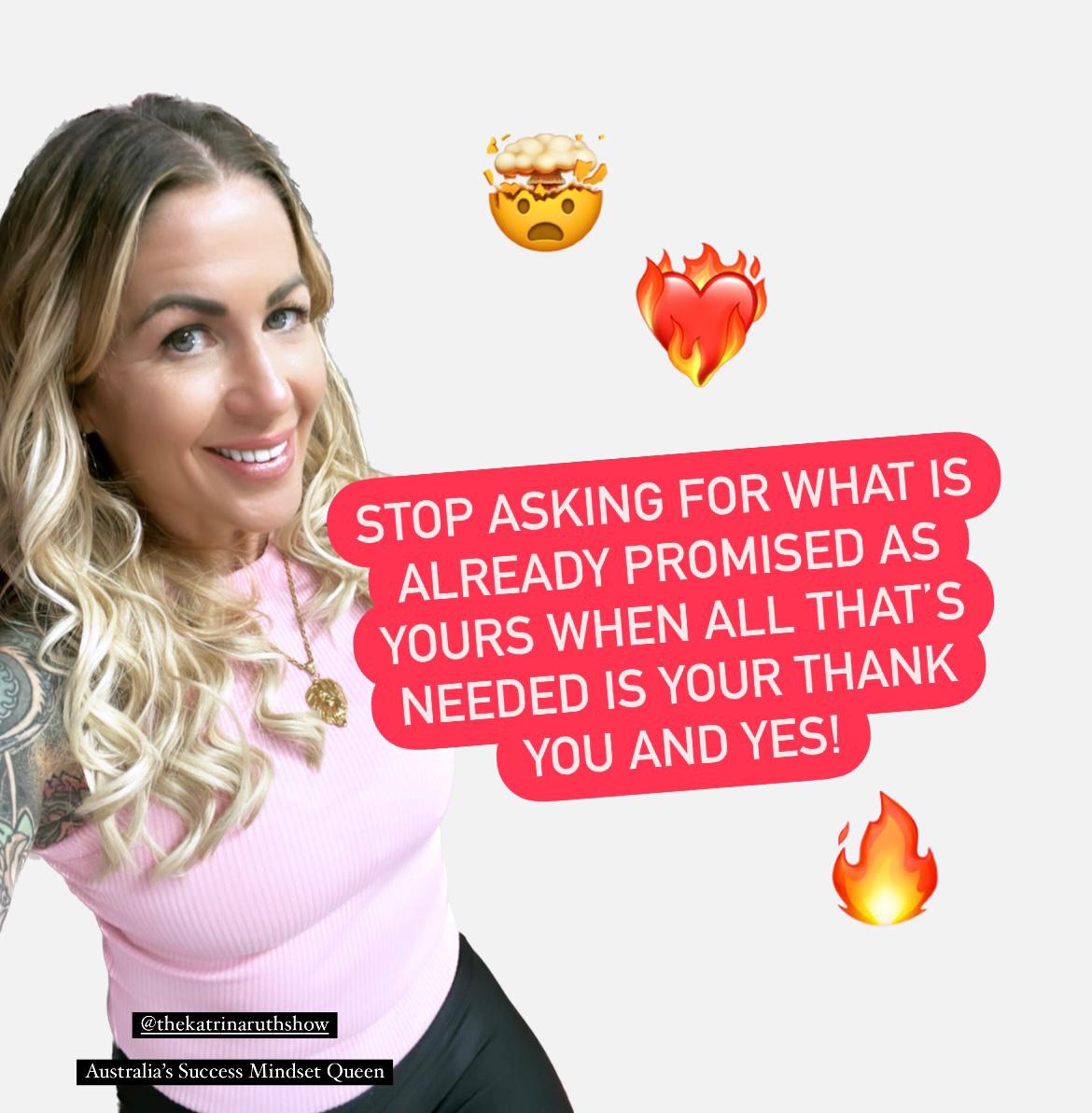 Purpose
NEVER anything you have to do … ONLY faith and fire to flow with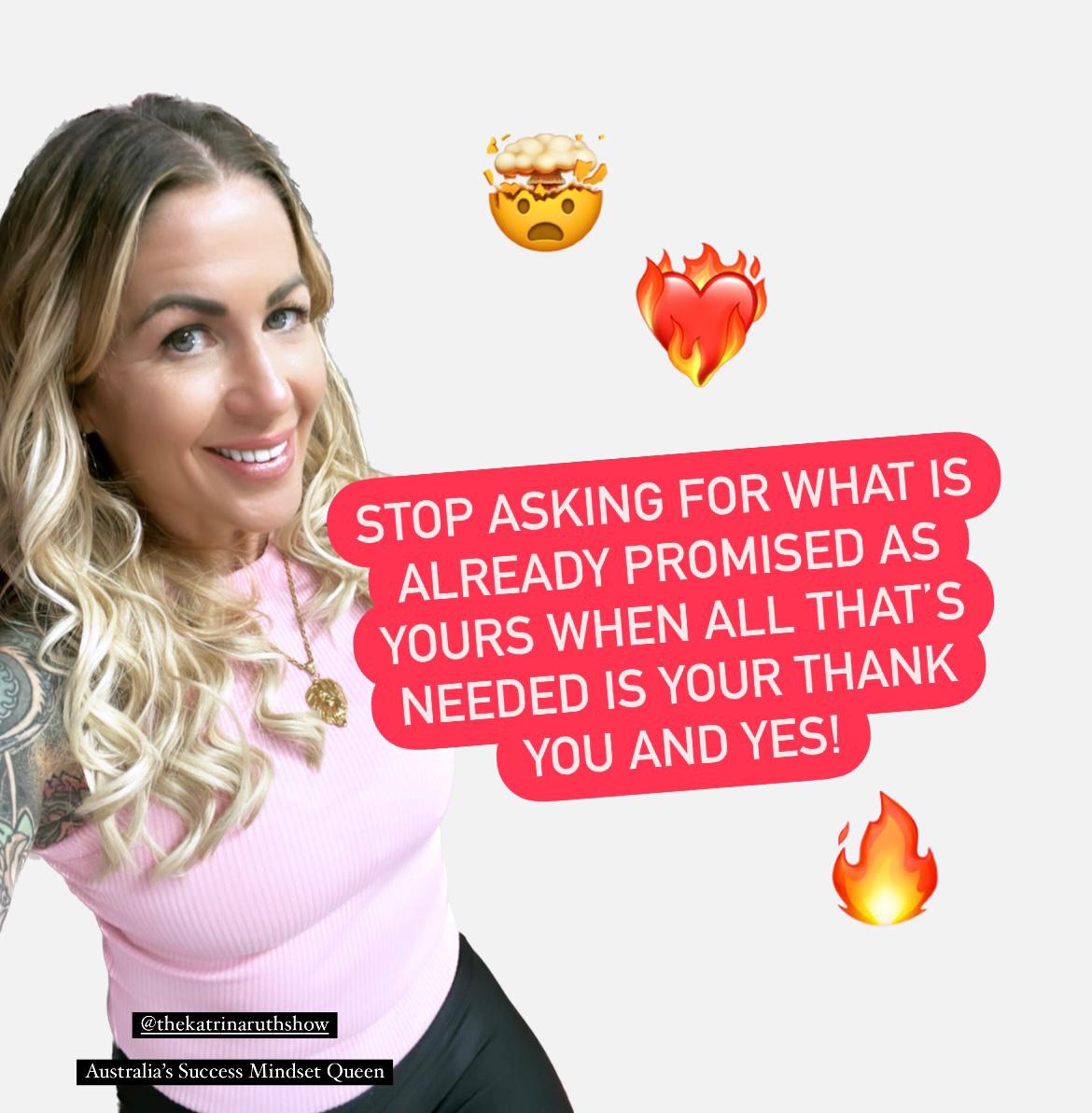 God will provide all your needs and INDEED HE HAS ALREADY DONE SO. If you want to really understand PROVISION … PROSPERITY … being TAKEN CARE OF … then you need to also understand that it is not something we should classify as a 'desire of our heart' to ask for and THEN He will say yes.
– He has already said yes
– The provision is done
– It literally is written,
in more places than one!
"BUT WHY ARE MY NEEDS NOT BEING MET AND WHY AM I NOT IN OVERFLOW AND WHY DO I NOT FEEL FULLY PROVIDED FOR?"
– Maybe you haven't submitted to Him fully
– Maybe you are not acknowledging all the ways in which IN FACT YOU ARE, and instead are fixated on what APPEARS to be lack, or is lack in YOUR mind
– Maybe your idea of what provision 'should' be is not what God has in mind for you and would not actually be best for you
– Maybe you just don't trust and so therefore your LIMITED FAITH is causing you to fall or sink
– Maybe you're bound by a fear of God NOT taking care of you, of you ending up out on the street and NEVER getting to 'that' place you dream of, and so BECAUSE YOU ARE DECLARING FEAR –
(through your thoughts if not elsewhere)
you are SEEING it
become real
The Bible says WE SPEAK THINGS THAT ARE NOT,
AS THOUGH THEY ARE
AND SO
THEY BECOME
So what if:
– You understood that provision is something to DECLARE – PROCLAIM – ACKNOWLEDGE, because it is already granted
– You understood that rather than worrying (we are told not to worry!) or rather than being bound in fear, the vibe is to say THANK YOU (as you would for anything already given!)
– You understood that Gods ways are higher than yours, His thoughts are higher than yours, and so if it seems like you're NOT being taken care of in the way that YOU would dictate … maybe the issue is who you're putting in charge of this outcome and how it should look
– You understood that OUR FAITH OUR PRAYERS OUR THANKS AND LET'S SAY IT AGAIN OUR FAITH MOVES GOD, because whatever He has PROMISED and GIVEN already …
still requires our yes. Our belief. Our submission. Our TRUST. Amen!
God is a God of permission.
He WILL NOT ACT WITHOUT YOUR AUTHORITY.
You have LEGAL RIGHTS IN HEAVEN.
And one of those is quite simply,
say yes to what He has already given you. To what He has PROMISED you, either scripturally or personally.
AND EXPECT IT AS THE NORM AS YOU THANK HIM FOR WHAT IS ALREADY DONE.
Meanwhile?
YOU get to finally relax and be right where He wants you,
DOING THE WORK OF BEING THE YOU OF TODAY.
And now imagine,
you just did that.