Purpose
IT'S YOUR WORLD, AND YOU GET TO CHOOSE
The paradigm you exist in currently, the lens through which you see the world, the filter you are AUTOMATICALLY applying to life and thus using to make things 'real', all of these things are just an idea,
a construct,
a choice.
Look around. Wherever you are right now, STOP. And look around.
What do you notice?
What do you feel?
How's the weather?
And the vibe?!
And most of all –
who are you and what do YOU expect, in this place?
Whatever it is, you're right, 100% of the time, of course! What you SEE is true. Who you ARE is true. What the WORLD is like, in this place – also true!
But now let's pause for just a minute. And let's notice something, in this space, through THIS lens, that we did not necessarily notice before.
Hmm, what's that over there? Could it be? How have you never noticed that sneaky little partially hidden doorway there? How have you been here this ENTIRE freakin' time, and you never knew there was somewhere else to go play,
to see,
and to be?
How … strange. But nevermind, nevermind, let's go explore!
Walk over to the door.
Open it.
Walk through.
And now, imagine –
you are in a place now, a new place, perhaps it's a room, perhaps it's a land, an entire world maybe, a secret little lady cave (if that visual doesn't make you wriggle in your seat, I don't know what will!), whatever it is – it is NEW and EXCITING and AMAZING and WOW.
And in this new place.
You realise –
Huh.
There is SO much space here!
SO much time!
SO much fabulous wonderful STUFF.
Everything is just … available! And fun! And there! Of course!
And me, well – I am the most me-ness of all me's! I've never been more me! I am FREE to be even more me than what I knew I COULD be!
It's a whole different paradigm, one you didn't even realise existed before.
The lens has been changed.
THE REALITY MADE NEW.
And in THIS place, you realise that all of the things, all of the VERY many things, all of the OH so wonderful things, which you've for so long been trying to figure out how to get to, make yours, make real, EARN, well –
they're already yours.
You see them.
You breathe them in.
You are them!
You notice also –
that the things you were scared would have to happen ALONGSIDE those things, the 'price you'd have to pay', so to speak, to achieve or attain or BE those things, huh –
it's just not there.
PAYING THAT PRICE, SACRIFICING, SETTLING OR COMPROMISING IN ANY WAY DOES NOT EXIST HERE.
It's just –
not here.
Yet everything I ever wanted and thought might be there for me –
is!
How can it BE, when in that other place it was SO hard, there was SUCh a price to pay, on top of it I didn't even HAVE what I wanted, and anytime I thought about getting what I wanted or being who I am meant to be it seemed impossible that it could ever become real without MASSIVE expense or hardship or struggle or loss!
Was that all just MADE up, the reality of that room which I thought was the whole world, until I saw the doorway; until I came through?
And the answer of course is of COURSE not.
Of course it wasn't made up.
It's real.
It's still there.
YOU would still be who YOU were, if you chose to go back there.
Because that is what is in that place, that room, that world.
And that is who you are in that place, that room, that world.
That's the vibe!
And that's all there is to say about that.
But we can also say this –
It's just one room you can choose to spend time in.
It's just one place.
It's just one paradigm, or lens.
What is there, when you look and feel and be FROM and IN that place, will always be there.
Because that is what's there.
But,
you don't have to stay there.
You can leave anytime.
See things differently.
CHOOSE them differently.
And play in an entirely new reality, the room or world of your aligned dream life, and in THAT place?
Oh baby.
There is no losing out in one area in order to 'get' in another.
There is no cost or loss of anything that YOU want, that matters to you or is aligned for you.
It's your aligned dream life! SACRIFICE AND SETTLE AND COMPROMISE AND LOSS FROM NON-ALIGNMENT CANNOT EXIST THERE!
It's just not –
available to see.
Which leads us to this:
why on earth do you keep choosing to see what is in the current 'room of your life',
when there's a whole world out there filled with brand new paradigms and filters to explore,
and when, more still even than that –
IT'S YOUR WORLD AND YOU GET TO CHOOSE?
You choose the decoration.
You choose the smell.
You choose the vibe.
And YOU CHOOSE WHO YOU ARE THERE,
what you HAVE,
what comes alongside that,
and what it costs or does NOT cost you.
If you had a little room,
a lady cave all of your own,
or perhaps an entire world to paint,
why WOULD you paint it the colour of shit and pain?
Just something to think about,
Remember –
Life is Now. Press Play! 
Kat x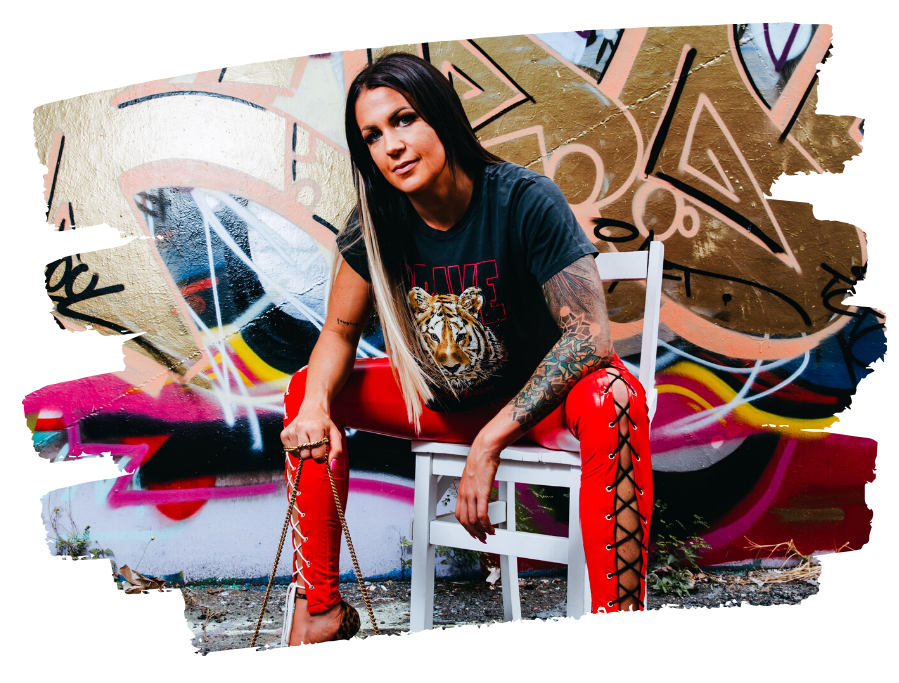 PS.
– dreamer. wanderer. soul led creator. One who was born for MORE.
I'm creating my new course, Big $ollar Energy, for the one who always knew she is here for millions,
to make it. To impact them. To create. And to LEAD.
Big $ollar Energy
The Money & Expansion Course for the Soul-Led Wanderer Who KNOWS It's Time to Go All in on HER,
and Let the Damn Receiving Take Care of Itself. The Way it Was Always Meant to Be.
Which means?
Identifying and releasing everything that gets to go, from the way you're thinking you need to do shit now, to the purposeless bits of the push or biz that it just don't need to be about, to the hidden junk in your psyche that gets to go.
>>> It's not about the do. The push. The win. When who you are when you only go within naturally PLACES you at the top,
but of the right fucking mountain.
The one that was always YOURS.
And then you finally WENT there.
Here's the thing, for us, about allowing an expanse of RECEIVING.
IT HAPPENS WHEN WE GO TO THE PLACE WHERE IT JUST IS.
And always was.
Class starts LIVE on Monday May 24, however early access + Big $ Energy vibes will open from Monday May 17 in our Telegram chat + join now bonuses are open already!
www.thekatrinaruthshow.com/bigdollarenergy
> it's time.