Purpose
YOUR JOB IS TO GET ON IT, AND THEN JUST SELL RANDOM SHIT
As a messenger who knows their very presence is a gift, their existence a blessing, literally every breath which comes through and from them imparts value to the world, if you actually think you need to sit back, structure stuff, plan it out, figure it out, prepare it, organise it, and then carefully exactly and just so present the right stuff to the world … after first waiting for a vestal virgin to come down from heaven above with a sacred scroll blessed by the first drops of light from a sacred blood moon …
aka any part of you thinks that NOW is not the exact time to open your mouth and share what comes out of it …
you are full of shit and will never end up doing the work you were meant to do in the world.
At what point exactly did you decide that BEING THE GIFT YOU WERE BORN TO BE requires you to have to plan for that?
Or to have to strategise, structure, prepare anything for an OUTCOME?
– organise it so it makes sense
– think about it so they know why they should buy
– make sure the message is relevant to the current political or cultural or freakin' temperature climate
– be sure that it as interesting or funny or magnetic or lit up or powerful as it could be
– know that it's the very best thing you could put out for engagement, to grow your audience, to build what you want to build
– have any kind of certainty, any kind of 'this should work' type promise or guarantee, any kind of 'I've really done my best to THINK my way to what I'm letting out' sort of situation at all!
No.
No.
NO!
This is not how it works for us.

Listen to me –
If your job is to be a teacher, a disperser of information, a rehasher, someone who distills things down, who JUST educates, passes on information or knowledge, and is required to do it in some sort of societally accepted way as far as how learning and teaching and sharing and selling works,
and if on top of that your way of wanting to make money is to carefully tweak or fine-tune every tiny little dot point of your work and the way you market it so that you can hand on your heart say you have optimised the FUCK out of it,
then cool.
Do it that way.
Shove your soul down that way.
You were never born for this ANYway.
But if you are a messenger,
and you've known since before time began, even before you knew that you knew, that you are called.
Sent for a reason.
Here to impart a message from HEAVEN, from the great beyond, from life itself.
And that it's not ABOUT you actually at all, but instead about what you came to let through you,
and if you know that the MOST magic you've ever been in, the MOST fuck yes you've ever let out of you, the GREATEST flow you've ever experienced and also shared with the world was a result of the occasions when you FORGOT TO THINK OR BE SCARED OR EVEN REALLY CARE and you just let what was in OUT,
without even really realising that that's what you were doing!
THEN WAKE THE FUCK UP AND REMEMBER WHAT DOING YOUR JOB ACTUALLY LOOKS LIKE.

– Random is not irresponsible when everything you feed in to your soul and therefore everything which comes out of it the moment you breathe is continual.expansive.elevation.
– Unprepared is not irresponsible or wrong or out of integrity when your preparation is the way you live your life
– Unstructured and 'disorganised', messy or chaotic, is not reflective of low quality or purposeless work when you live and BREATHE your purpose, and the true shift people receive from you comes from deep within and beyond you not because you BULLET POINTED some shit
– Little to no consideration for what you're selling and whether it connects in to the message you're sharing that day is not nonsensical when EVERYTHING you do connects to EVERYTHING you do and it literally doesn't actually even matter what you let through because it is ALWAYS what was needed
– Frantic paced, all over the place, unedited, shenaniganery, irrelevant AF is not purposeless when YOUR purpose is to be the damn vessel
And so on.
And so forth.
UNTIL AN ENTIRE EMPIRE IS BUILT.
Look around –
The people doing the thing of BEING FULLY THEM AND SHOWING UP FOR THE LIFE THEY CAME HERE TO LIVE,
(which is admittedly rare AF, but still can be seen),
OPTED OUT LONG AGO OF THE 'LET ME THINK ABOUT HOW TO BE ME' SYSTEM.
And?
They also showed up and did their damn job.
Every day.
No matter what.
Every day.
Whether they felt like it or not.
Every day.
NO MATTER WHAT.
Let's break this down and finish it off real simple like –
With what you know now.
With who you are already.
With what you have available to you right now.
WITH WHO YOU ARE ALREADY.
And if you can't do that, and if you can't start TODAY?
Get the fuck off the field.
Nobody came here to watch a puppet show.
Remember –
Life is Now. Press Play! 
Kat x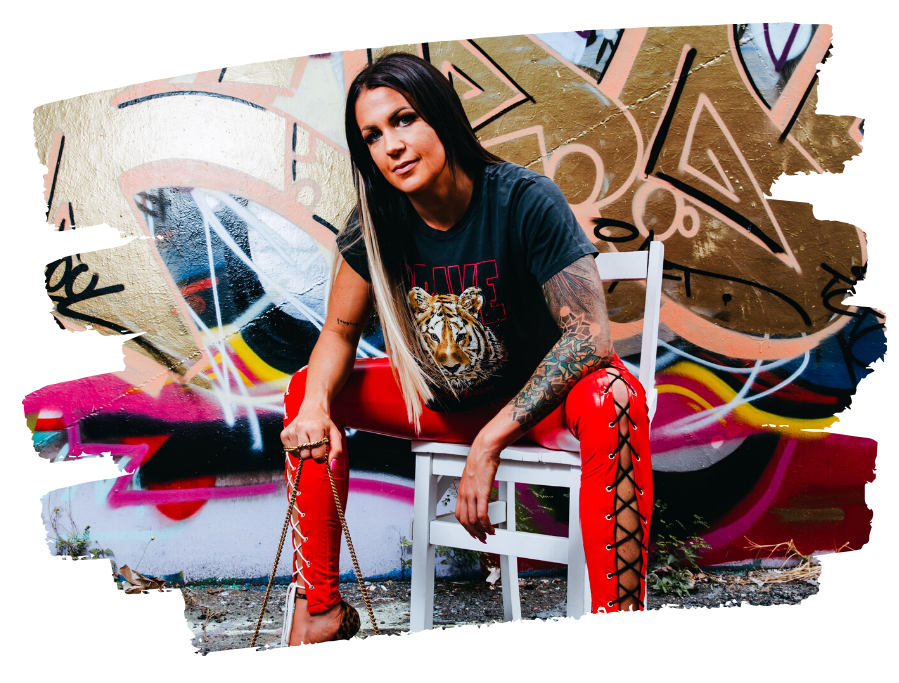 PS.
– dreamer. wanderer. soul led creator. One who was born for MORE.
I'm creating my new course, Big $ollar Energy, for the one who always knew she is here for millions,
to make it. To impact them. To create. And to LEAD.
Big $ollar Energy
The Money & Expansion Course for the Soul-Led Wanderer Who KNOWS It's Time to Go All in on HER,
and Let the Damn Receiving Take Care of Itself. The Way it Was Always Meant to Be.
Which means?
Identifying and releasing everything that gets to go, from the way you're thinking you need to do shit now, to the purposeless bits of the push or biz that it just don't need to be about, to the hidden junk in your psyche that gets to go.
>>> It's not about the do. The push. The win. When who you are when you only go within naturally PLACES you at the top,
but of the right fucking mountain.
The one that was always YOURS.
And then you finally WENT there.
Here's the thing, for us, about allowing an expanse of RECEIVING.
IT HAPPENS WHEN WE GO TO THE PLACE WHERE IT JUST IS.
And always was.
Class starts LIVE on Monday May 24, however early access + Big $ Energy vibes will open from Monday May 17 in our Telegram chat + join now bonuses are open already!
www.thekatrinaruthshow.com/bigdollarenergy
> it's time.